Sports
New Season, New Challengers on the Premier League Pitch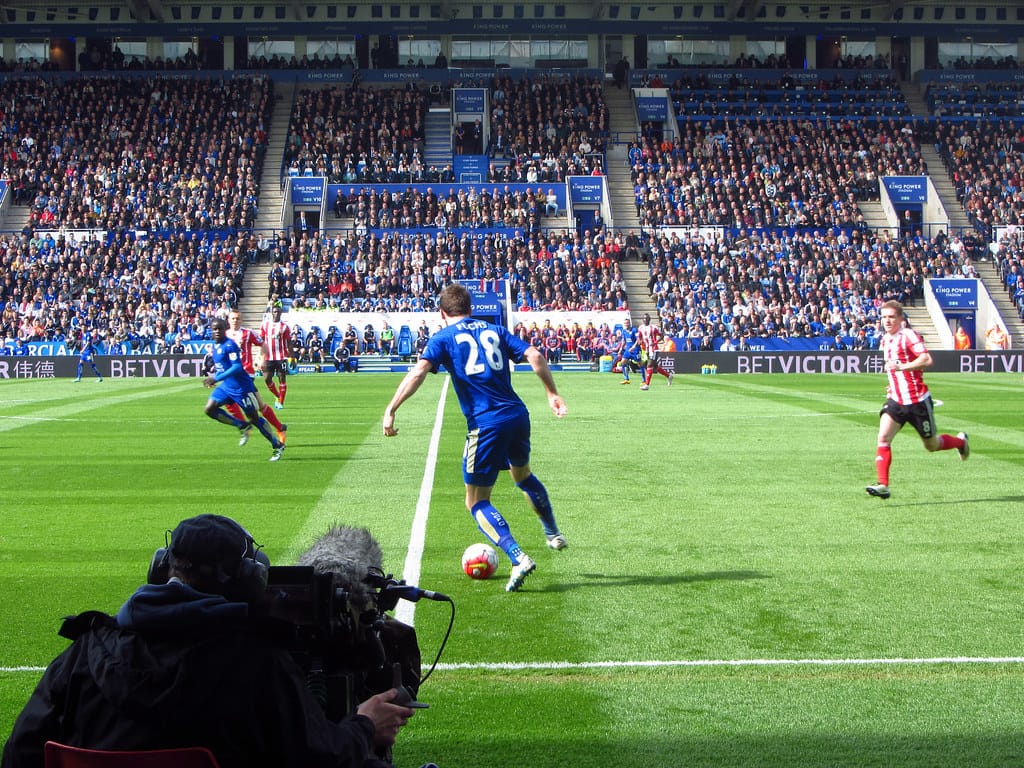 The Premier League is effectively an oligarchy. Since the league's founding in 1992, only seven different sides have won a title: Manchester United with 13, Chelsea with five, Manchester City with four, Arsenal with three, and Leicester City, Liverpool and Blackburn Rovers with one apiece. The current "Big Six" sides – Manchester United, Chelsea, Manchester City, Arsenal, Liverpool and Tottenham – have won 26 of the 28 total Premier League titles, and it is likely that this season's winner will be one of those clubs again.
Unlike American sports, which have playoffs after the end of the regular season, the Premier League has no playoffs; each team plays every other team twice, and the team with the most points wins the championship. This means there is no opportunity for underdogs to "get hot" in the playoffs and instead requires sustained excellence that winnows the mid-table sides from the challengers.
The only truly unexpected Premier League title victory was in 2015-2016, when recently-promoted Leicester City won the Premier League title against 5000/1 betting odds. Even then, they finished the following season in twelfth place, the worst title defense in Premier League history. Simply put, without a substantial infusion of cash from a wealthy owner, it is virtually impossible to build a sustained challenge for the Premier League title.
Through the first few weeks of this nascent season, two of the top three sides in the table are both outsiders to the Big Six: Leicester and Everton. Both sides have proved dangerous in attack, solid in defense, and look ready to challenge for a top four finish, if not a title.
Leicester are not technically outsiders, having won a Premier League title more recently than Manchester United and Arsenal and finishing in fifth place last season. Still, the club has only been in the Premier League since 2014 and lacks the immense financial backing of clubs like Chelsea, Manchester City and Manchester United.
After beating newly-promoted West Bromwich Albion 3-0 on opening weekend and thumping lowly Burnley 4-2 in matchweek two, Leicester made their statement of intent last weekend, demolishing title-favorites Manchester City 5-2 at City's home stadium. Leicester's talisman Jamie Vardy grabbed a hat trick in that game, putting him at five goals for the season. Vardy, who is 33, won the Golden Boot last season with 23 goals, and is still showing the ruthlessness in front of goal that was so pivotal for the Foxes' title run five years ago.
Beyond Vardy's brilliance up front, the glue that holds Leicester City together is their midfield, which is quietly one of the best units in England. English youngsters James Maddison and Harvey Barnes offer pace and creativity going forward, while Belgian midfielder Youri Tielemans plays slightly deeper, distributing the ball forward to attacking players while also anchoring the midfield. Additionally, the Foxes are waiting on the return of Nigerian defensive midfielder Wilfred Ndidi from injury, who had the second-most tackles of any player last season.
Even after losing star left back Ben Chilwell to Chelsea in the offseason, the Foxes have several reliable outside back options that make their attack especially potent. Newly-signed Belgian Timothy Castagne already has two assists and a goal, and youngster James Justin has looked solid on the opposite side. Portuguese right back and defensive stalwart Ricardo Pereira, who finished last season with just one less tackle than Ndidi, is also due to return from injury soon, boosting the Foxes' squad depth and stability.
While Leicester have won a Premier League before, Everton's last top flight title came in 1987, before the creation of the Premier League. The team was a reliable challenger for the top six in the late 2000s but have struggled to establish themselves as anything other than a mid-table club over the past decade. Things began to turn around last season when the squad hired Italian manager Carlo Ancelotti, who, in addition to winning two Champions Leagues with A.C. Milan and Real Madrid, won the Premier League title in 2009-2010 with Chelsea.
Ancelotti brought with him an elite pedigree but was only able to secure a twelfth-placed finish for the Toffees. Over the summer, however, Ancelotti completely overhauled Everton's midfield, which was simultaneously aging and too inexperienced. Everton nicked Abdoulaye Doucouré from relegated side Watford and then signed Brazilian maestro Allan from Italian club Napoli. But their marquee signing came just before the start of the season when Ancelotti secured the signing of Colombian attacking midfielder James Rodriguez from Spanish giant Real Madrid. Rodriguez, a former World Cup Golden Boot winner, was Everton's biggest signing in recent years and signaled the club's intent to challenge for European football.
In the opening weekend, Everton recorded a hard fought 1-0 win over Tottenham Hotspurs; then, like Leicester before them, thumped West Bromwich Albion 5-2, before beating previously undefeated Crystal Palace 2-1 in matchweek three. After a convincing 4-2 defeat of Brighton and Hove Albion this weekend, Everton sits three points clear at the top of the league ahead of hated crosstown rival Liverpool.
Everton's attack, which was notoriously unreliable last season, has looked ruthless, with striker Dominic Calvert-Lewin leading the league with six goals through four games. James Rodriguez has three goals and two assists, and Brazilian striker Richarlison has two assists and a goal, including the vital matchwinner against Crystal Palace. Meanwhile, Allan and Doucouré have turned Everton's midfield into their biggest asset, allowing them to control games and dictate possession.
Surprisingly, despite having made no defensive signings, the Toffees' backline has tightened up so far this year. The season prior, Everton finished with a negative 12-goal differential, conceding 56 goals in the process. This season, Everton have only conceded five goals in four games, with one being an unstoppable freekick from West Brom winger Matheus Pereira, and another from an embarrassing error by keeper Jordan Pickford. Additionally, Everton's two center backs, Michael Keane and Yerry Mina, have completed the third and seventh most passes in the league respectively, showing Everton's ability to build from the back.
After only four weeks, it is still too early to say whether either team poses a real threat to Liverpool and Manchester City in the title race. Leicester started hot last year but were one of the worst teams after the restart, picking up only nine out of a possible 27 points. The Foxes are dangerously shallow up top, and if an aging Vardy picks up a knock or long-term injury, it could seriously derail the club's season. The team looked remarkably flat this past weekend, losing 3-0 to a resurgent West Ham.
Meanwhile, despite having played well through the first month, Everton's defense is still a source of concern, especially their goalkeeper. Even though he was England's number one at the World Cup two years ago, goalkeeper Jordan Pickford has always raised eyebrows over his abilities as a shot stopper, and a poor mistake against Brighton this weekend only furthered those concerns.
But Manchester City and Liverpool have looked remarkably human this season, if not outright bad at times. After their defeat to Leicester, City were lucky to escape with a 1-1 draw against newly-promoted Leeds this weekend, while Liverpool succumbed to the worst ever defeat for Premier League champions, getting thrashed 7-2 by Aston Villa. Even if neither Everton nor Leicester challenge for a title, seeing two clubs outside the Big Six performing well is a breath of fresh air in a somewhat stagnant league. Both teams look well-positioned to make serious runs at the top six, and it shouldn't be surprising if either club is competing for European football down the stretch come spring.