Sports
No. 9 Women's Lacrosse Showcases Firepower During Weekend Split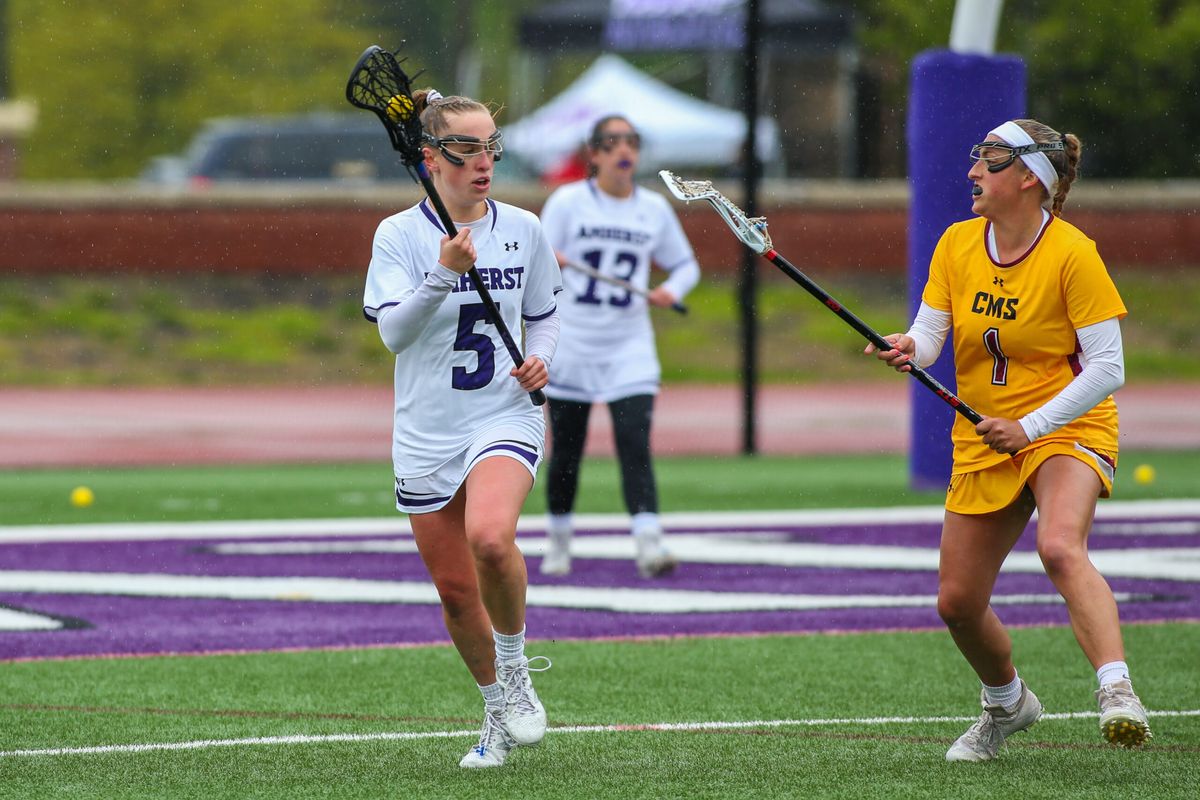 The Amherst women's lacrosse team had an eventful weekend, losing a 9-7 thriller to NESCAC rival Tufts and beating down on Babson College 12-3.
Saturday's matchup against #2 Tufts started out hot, as Amherst entered halftime with a 6-3 lead. Claire Dunbar '21 and Sydney Larsen '23 both notched two goals in the first period. Unfortunately for the Mammoths, their offense stalled in the second half. Tufts scored four straight goals to take a seven to six lead and Amherst was unable to take back the lead.
Despite losing to the Jumbos, the Mammoths led the game in both shots and shots on goals. While Tufts was only able to put 17 shots on goal, Amherst had 23 shots on goal, forcing the keeper to deflect 16 of those.
Amherst was quick to recover on Sunday, absolutely dominating an away game at Babson. Once again, the Mammoths jumped out to an early lead. Through four goals from Dunbar, two from Dani DiTomasso '22, along with goals from Leah Ritterband '21 and Becky Kendall '22, Amherst entered the half with an 8-0 lead. Amherst's defense was stifling, only allowing two shots in the first half, both of which were turned away by keeper Talia Land '20. Amherst cruised through the second half, scoring four and letting up three goals. Amherst forced a whopping 24 turnovers throughout the match, as Babson became the third opponent the team has beaten by nine or more goals in their first four games.
With the rest of the season cancelled due to the college's suspension of spring sports, the Amherst women's lacrosse team quickly scrambled and was able to schedule a final game for its players, especially the seniors, on Wednesday against Williams College. This final 2020 contest will take place at 7:15 p.m. at home.