Sports
Reflections and Predictions on the Premier League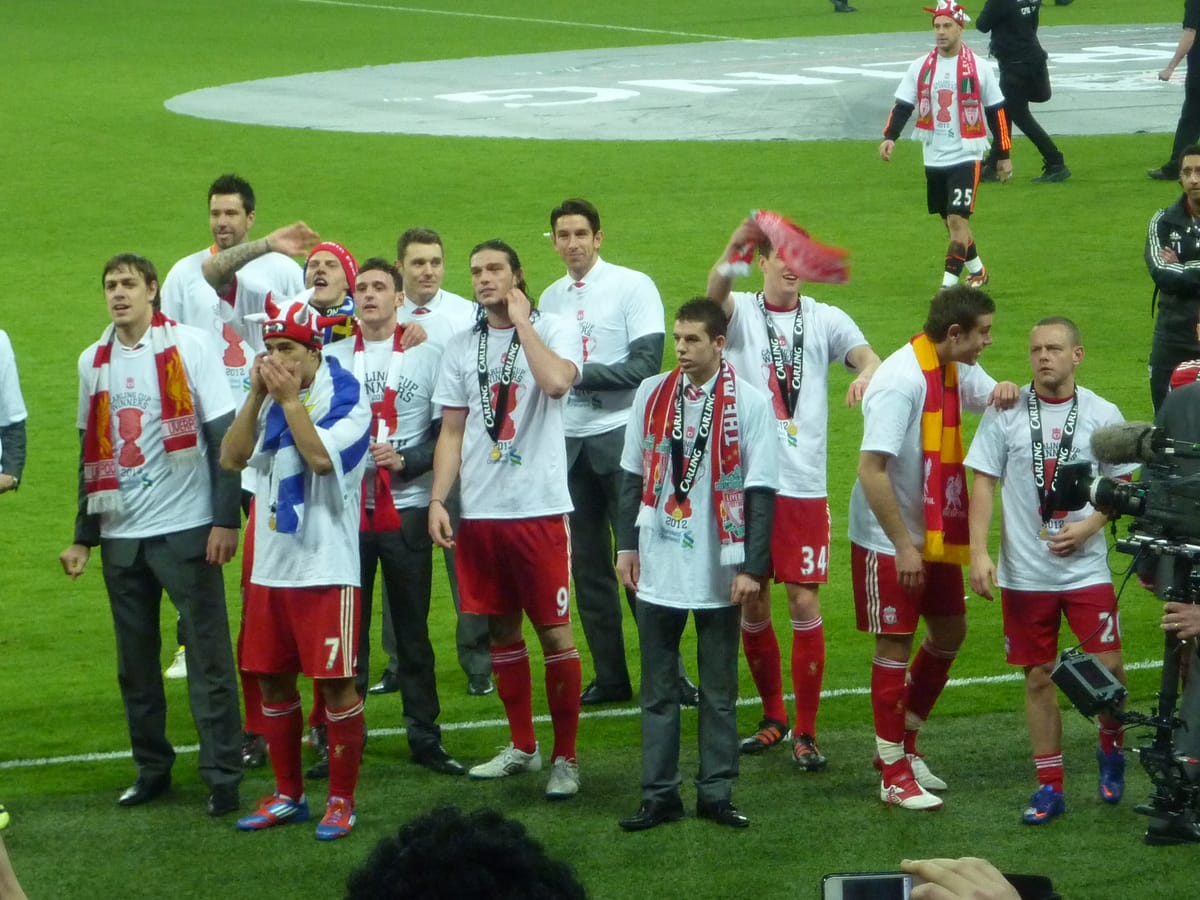 The 2019 – 2020 Premier League season has been anything but ordinary: there's the promise of a new champion, an impending relegation dog fight and a race for fourth place that no one seems to want to win. The story of the season is undoubtedly the rampant success of league-leaders Liverpool.
It's difficult to describe just how ruthless the Reds have been; they've won 22 of their 23 games, claiming 67 of a possible 69 points — the most ever claimed by a European club in the first 23 games of a season. Liverpool sits at an astonishing 16 points ahead of second place Manchester City, and the club seems laser-focused not only on a Premier League title but also on completing an undefeated season. The club only lost one match last year, a 2-1 defeat to champions Manchester City, and Liverpool is on course this season to become the first team since the 2003 – 2004 Arsenal team, known as the "Invincibles," to go a full season without a loss.
While Liverpool runs wild at the top, the rest of the traditional "Big Six" have struggled to gain solid footing in the league. Last season's champions Manchester City sit in a respectable second place, but the Citizens have already lost five games this season, one more than their total from the previous year. The loss of star center back Aymeric Laporte devastated City's once formidable defense; the club has conceded more goals this year (27) than all of last season (23).
Meanwhile Chelsea, who currently holds fourth place, has looked remarkably inconsistent and will need to tighten up at the back as well find another source of goals outside of main striker Tammy Abraham if the club wants to keep that Champions League spot secure. The main reason Chelsea has stayed in fourth despite a string of poor performances is that Manchester United, Arsenal and Tottenham ­— the usual challengers for the top four ­­— have been just as inconsistent, if not consistently bad. The imminent return of American winger Christian Pulisic should boost the Blues' chances as well.
Chelsea's fellow Londoners Arsenal leads the league in draws with 12 and has only won six games this season in the league, while Tottenham and Manchester United have each won nine games, losing eight. United and Tottenham are the closest to catching Chelsea, each on 34 points behind the Blues' 40, but both have lost their star strikers to injury in recent weeks, with Tottenham's Harry Kane and United's Marcus Rashford suffering from a broken ankle and a back injury respectively.
Meanwhile in the bottom half of the league, it's anyone's game as to who could be relegated at the end of the season. Only ten points separate eighth-placed Sheffield United from nineteenth-placed Watford. Even the teams in the bottom three have a decent shot of avoiding the drop, as witnessed by Southampton's recent run of good form inspired by in-form striker Danny Ings, whose ten goals in the past 13 games have moved the Saints from 19th to ninth. This tumultuous run across the board brings me to my predictions for the end of the season:
I think Liverpool have all but secured the club's first ever Premier League title, even with 15 games left to play. Not only do I think the Reds will win the league, but I'm willing to bet they'll beat the record for most wins in a season (32) and most points in a season as well (100). Although Liverpool is known for its inability to lock up Premier League titles (it let an eight-point lead slip last season and in the 2013 — 2014 season, had a three-point lead with three games left in the season and managed to lose the title by two points), I am certain the Reds will get the job done this year.
Norwich, Aston Villa and Brighton will all be relegated. Norwich currently remains six points off nineteenth place, and I don't see any amount of Teemu Pukki heroics keeping them up. Aston Villa is a one-man team behind star midfielder Jack Grealish, but I can't see him being able to single-handedly save the club's season. Meanwhile, Brighton just doesn't have the squad talent needed to make it out alive. Watford, Bournemouth and West Ham are all flirting with the drop, but I believe Watford's squad is too talented for them to get relegated. Bournemouth manager Eddie Howe is savvy enough to steer the team to safety, and West Ham has enough of a top-flight pedigree to avoid relegation.
As for the top four, it will stay the same as it is now: Liverpool, Manchester City, Leicester and Chelsea. Liverpool will win the league; City is too good to not finish second; Leicester's dream season will continue, and Chelsea has enough of a lead over Manchester United and Tottenham to round out the top four. Although City, Leicester and Chelsea have their problems, the teams below them are too inconsistent and injury-plagued to make a serious challenge for Champions League football next season.
It's going to be a tight race for this season's Golden Boot, but I'm backing Manchester City striker Sergio Agüero to win his second scoring title. If you'd asked me a month ago, I would have said Leicester striker and current top goal scorer Jamie Vardy was better positioned for the Golden Boot, but after his injury, I'm backing Agüero to reclaim the award.
Liverpool boss Jürgen Klopp will undoubtedly be named Manager of the Year — no explanation needed. Sheffield United manager Chris Wilder and Leicester boss Brendan Rodgers, whose teams have overperformed drastically this season, deserve special shout outs, but barring a complete disaster, Klopp has this in the bag.
The Player of the Year should be another man from Liverpool, star Senegalese striker Sadio Mané. What's incredible is that Mané is just one of five Liverpool players deserving of this award, alongside Trent Alexander-Arnold, Virgil Van Dijk, Jordan Henderson, and Mohammed Salah — a testament to the team's dominance this year. But I think the award will ultimately go to the Senegalese striker, whose dazzling performances and late goals have been vital to Liverpool's success this year. The only non-Liverpool player in the running is Manchester City midfielder Kevin De Bruyne, who has a ridiculous 16 assists in 23 games this season.
Finally, I expect the Professional Footballers' Association (PFA) Team of the Year to look like this:
In goal will be the Liverpool shot stopper Allison Becker, who's been a wall at the back for the club all season and has kept seven clean sheets in his fifteen starts.
The back four will consist of three of Allison's fellow Reds, left back Andy Robertson, right back Trent Alexander-Arnold and Dutch center back and reigning player of the year Virgil Van Dijk. The only non-Liverpool player in the defense will be Manchester City's star defender Aymeric Laporte, whose absence during his brief injury spell underlined how pivotal he is for the City backline.
The midfield trio should feature Manchester City's star Belgian Kevin De Bruyne, whose aforementioned assists have been vital for his club. He'll be joined by two Englishmen, Leicester's James Maddison and Liverpool captain Jordan Henderson, who've both been excellent all season long. Maddison could be set for a big money move this summer, perhaps to a club like Manchester United, who could use his creativity.
The topline will look much like the backline, with Liverpool's dynamic duo of Sadio Mané and Mohammed Salah on the left wing and right wing respectively and Manchester City's Argentine phenom Sergio Agüero playing up top at central striker.
I would push for the PFA to give more credit to two of Leicester City's defenders who've been excellent all season, center back Johnny Evans and left back Ben Chilwell. Although this season has been less exciting than last year, when Manchester City and Liverpool competed neck and neck for the Premier League title up until the very last weekend, I still expect the last third of the season to be full of surprises. The Liverpool vs. Manchester City showdown in Manchester on April 4 is the biggest game left this year, and I recommend everyone tune in to see what will certainly be a cracking game. This was the only fixture last season that Liverpool lost, so the club will certainly be seeking revenge en route to a potential perfect season.
Even with the title all but Liverpool's, the fight for fourth place and to avoid relegation will provide for some spectacle that should excite both new fans and Premier League veterans alike.