News
Reports of Sexual Assault Rose in 2017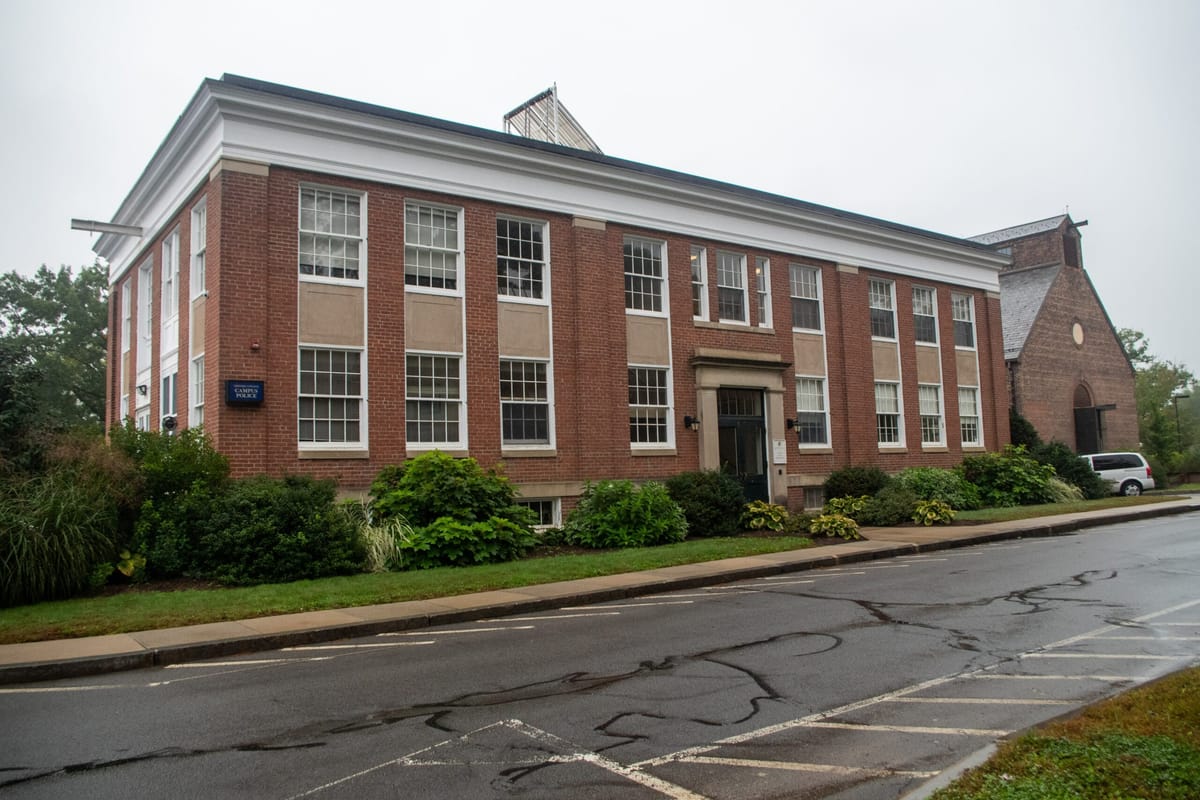 The recently released Clery Report for 2017 documents a rise in reported crime on campus, particularly violence against women offenses and sexual violence.
The report is mandated by federal law and compiles data from the Office of Student Affairs, Amherst Health Services, the Counseling Center and Amherst College Police Department (ACPD) to indicate crime statistics for each academic year.
According to the report, incidents of reported rapes on campus jumped from five in 2016 to 12 in 2017. Incidents of fondling increased as well, from three both in 2015 and 2016 to 12 in 2017.
Crime statistics for other types of sexual misconduct, such as stalking and domestic violence, showed no strong upward trend. 2015 saw six reported cases of stalking and six reported cases of domestic violence. In 2016, three cases of domestic violence were reported while none were reported for stalking. In 2017, the numbers increased slightly to four reports of stalking and eight reports of domestic violence.
In the wake of both the #MeToo movement and recent confirmation hearings for Judge Brett Kavanaugh, who has been accused of sexual assault, the national conversation regarding sexual assault has become more prominent. Most staff members and students whom The Student interviewed cautioned against assuming that an uptick in reported crimes meant an uptick in committed crimes.
Laurie Frankl, Amherst's Title IX coordinator, noted that it is difficult to assess how well these statistics represent the realities of crime on campus as well as whether this uptick in reported incidents indicate a significant increase.
"Statistics can be misleading regarding the relative safety of a campus," she wrote in an email. "Basing an evaluation on statistics alone would be erroneous." Frankl said that progress on campus is a far more complex process than what the statistics represent. "It is the sense of community and the prompt bystander intervention and/or prompt reporting to the police that most effectively enhances safety," she said.
Hayley Roy '20, a member of the Peer Advocates for Sexual Respect, added that the increase in crimes may be due to victims feeling more comfortable reporting.
"I honestly would be surprised if it was because crime is increasing," she said. "I think that it is because people are feeling more comfortable or have more agency to report, because they feel like people will have their backs."
With resources such as the Title IX office, the Women and Gender Center and Peer Advocates for Sexual Respect, students have access to several avenues to seek support for experiences of sexual misconduct or assault.
Efforts by the Title IX Office and the Office of Sexual Respect Education are much stronger examples of Amherst's commitment to the issue than the statistics, according to Frankl.
Amanda Vann, associate director of health education and sexual respect educator, said that she has seen notable difference in the Amherst community over the past five years. "Our campus now understands what sexual violence is more broadly and that it includes a wide array of behaviors, which makes us better able to understand how large the scope of the problem is and how to confront it," she wrote in an email interview.
"From the data we have collected as part of the sexual respect and sexual misconduct surveys we have conducted on campus, we know that our students have an understanding of what sexual violence is and how they can both support survivors on campus and confront problematic and/or potentially sexually violent behavior," Vann said. "We have seen an increase in students willing to step forward to confront behaviors on campus."
This fall, the Peer Advocates for Sexual Respect conducted 22 workshops on bystander intervention for the first-year class, with several more scheduled later in October. The Office for Sexual Respect Education will also be hosting resource tables in Keefe Campus Center to offer support to survivors through self-care skills and provide information to the campus community on supporting survivors in the current climate.