News
ResLife Announces Change in Suite Selection Process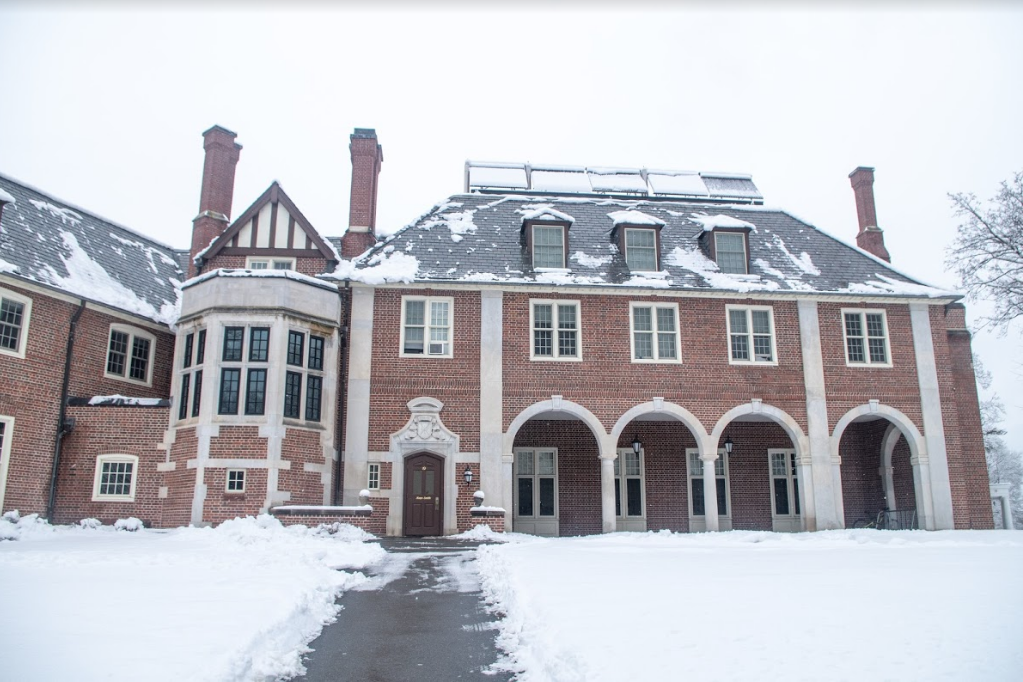 The Office of Residential Life announced on Feb. 20 that it has implemented a separate selection process for all suites on campus, removing these rooms from the general selection process, as well as changes to the way accommodations factor into room selection. Previously, the suite process was used only for 10-person suites in Jenkins Dormitory.
According to an information session led by David Watts, assistant director of student life for housing assignment and operations, groups of students vying to live in suites for the 2019-2020 school year will participate in an in-person lottery specifically for suites two weeks before the general housing process on March 20. The new process is designed to make suite selection easier for students and the Office of Residential Life, said Watts.
In previous years, most suites on campus were part of the general housing selection process. While the 10-person Jenkins suites were already removed from general selection, this is the first year the other suites, including groups as small as three singles or two doubles, will also join the separate housing selection process.
Coveted by seniors and juniors, suites have caused issues in the past when included in the general selection process. When a suite is left with one bedspace unfilled, Watts said, it can be difficult to place someone into that space. He also noted that in the past, groups unable to obtain a suite have been forced to quickly reevaluate and break up in order to find other rooms during the general selection process.
According to the Office of Residential Life, suite selection will be two weeks before general selection to give students who do not receive suites time to make alternate arrangements in the general selection process. Chief Student Affairs Officer Hikaru Kozuma highlighted this change in an email interview: "We thought about how students may need to regroup because their number-one desire did not pan out, and we wanted to create some time for students to reconsider next steps without feeling rushed."
Cat Sarosi '22 said she was "optimistic that this is a positive change" because it will allow her and her friends to plan for an alternative scenario in case they don't get a suite. According to Watts, suites have been historically difficult for sophomores to obtain.
Besides timing, Watts said that suite selection groups will be verified by email before the process, ensuring that no suite is left with a room unfilled. If a suite is left with an extra bed, the process allows the remaining students in the suite discretion to choose a suitemate before the semester begins.
Many of the characteristics of the new process are designed to mimic the general housing selection, such as seniority by class. According to the description online, groups of all rising seniors will choose first, followed by rising juniors while rising sophomores choose last. In between each stage, groups of mixed class years will select housing, similar to how the general process uses the Living Unit Value (LUV) based on class year to determine time slots. LUVs are calculated depending on a student's class year; room groups are placed in the time-slot order based on the average LUV.
At the same time, much has changed from the online selection process. Groups wishing to live in suites must register online before March 15 for specific suite sizes with specific group members.
Additionally, while one student can be part of groups for a number of different suite sizes, each student can only be part of one group for every suite of the same size.
This process has yet to be tested with so many bed spaces, but Watts expressed hope that it would work better than placing suites in general selection.
Students with accommodations will also select rooms online, and they will receive a LUV that is one value higher than their standard LUV, giving them greater precedence in time-slot ordering. For example, rising sophomores with qualifying housing accommodations will be given a LUV of two instead of one, which means they will select after rising juniors but before rising sophomores without accommodations.
According to the Office of Residential Life, these students will be expected to select rooms that meet their accommodations, and if they do not, are subject to relocation. In case no available room can fit their requirements, students are instructed to contact the office, which has reserved rooms to ensure all with qualifying accommodations are able to live in rooms that meet their needs.
In order to answer questions about the changes, ResLife will hold two information sessions, according to the email announcing the new process. The one on March 19 will be "geared toward suite selection," while all other aspects of housing selection will be covered at the end. The second will occur on April 3 after suite selection and cover the general selection process.