Arts & Living
Rising Artist Smino to Perform in Hitchcock Dormitory Saturday Night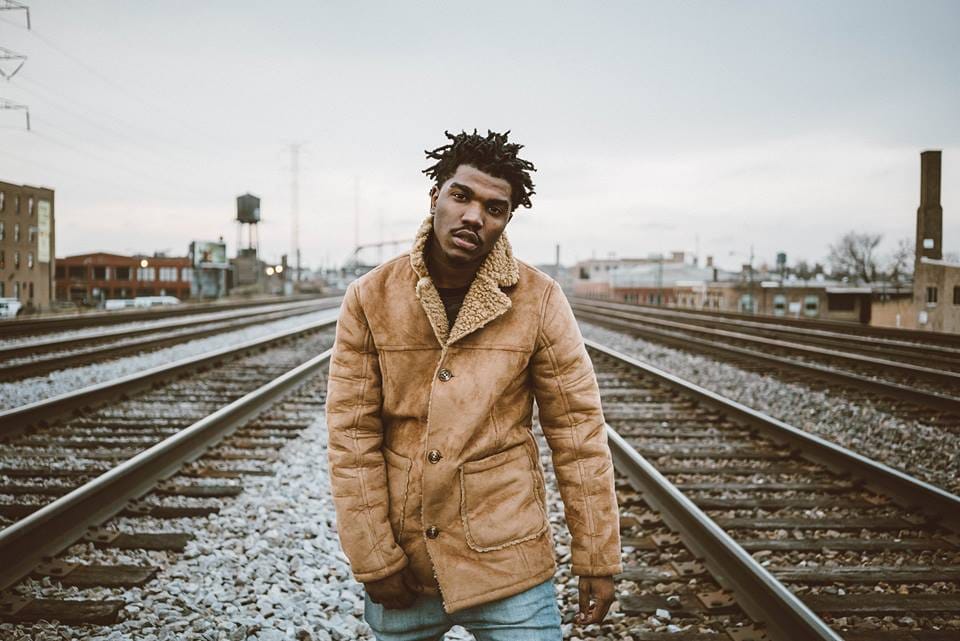 It's unfortunately clear that a vibrant music scene doesn't exist in the mainstream social fabric of Amherst College. In my experience, when concerts happen on campus, very few people know about them and attend them. And on Saturday nights, the social dorms tend to radiate the same ten pop songs. Certainly, people have schoolwork to do, jobs to work and higher priorities than participating in the creation of a more sophisticated musical culture. However, when the opportunity arises, why not spend a Saturday night on campus listening to a great and free concert and aiding in making Amherst a more musical, artistically inclined campus?
Fortunately, a few commendable students have been working to change this dissonant culture, and this Saturday they are gifting us with a concert featuring groundbreaking artist Smino and opening band Baeja Vu.
Smino, a rapper and vocalist from St. Louis, has recently put out two EPs with his producer Monte Booker, and they have been exceptionally well received. His first EP, released four months ago, is called "S!CK S!CK S!CK," and since then, Smino has been making a lot of noise in the hip-hop world. With the release of his second EP two months ago, "blkjuptr," his Soundcloud followers have steadily increased, and he has frequently been predicted to reach high-level fame. Chicago-based producer Stefan Ponce said, "Smino and Monte, in my opinion, are going to be DJ Premier, Guru level. Drake and 40 Level. They will be that legendary." Working in Classick Studios, the same recording studio that gave us Change the Rapper's "Acid Rap," Smino will surely continue to release impressive original music. Smino is also known for being socially conscious and representing his St. Louis roots in the wake of Mike Brown. His music style is very versatile, and he raps and sings over eclectic, emotive and electronically-influenced beats. Pigeons and Planes, a music journalism outlet owned and operated by Complex Magazine, describes Smino as possessing an "unforced confidence" that allows him to showcase his versatility in "his sung hooks, rapping in a syrupy cadence then snapping into a double-time flow, just because he can."
Baeja Vu will be opening for Smino thanks to the bassist of the band, Fadi Hamati '14, an Amherst alum. The band said that they have "been bringing an eclectic mix of funk, R&B, and hip-hop to basements and porches (and stoops) since 2015." Based in Somerville, Massachusetts, Baeja Vu has quickly grown from a group of roommates performing at Somerville Porchfest 2015 to a seven piece band moving crowds at sold out shows at the Cantab Lounge and Lilypad in Cambridge. They have been described to have a big-band sound with cutting rhymes. The frontmen of the band, Lumumba Seegers and Mike ("kid naps") Leon, self describe as spitting "a tight blend of heady original verses and thick catchy hooks" while their background ensemble "clamors to deliver the funk." Though they are a relatively unknown, new band, they will deliver a great show for us on Saturday, especially due to their strong Amherst connection.
This Saturday's show is in Hitchcock Dormitory, starting at 8:30 p.m. with Smino performing at 10:15 p.m., is sure to be a success and an event you won't want to miss. The average Saturday night places and songs aren't going anywhere, so why not try something new and exciting and come out to hear Smino and Baeja Vu? It could be a once in a lifetime event, you might just be seeing Smino's name next to Drake's in the next few years, and it would be awesome to support to those commendable students who worked long and hard to make this show happen. Saturday night has promised to result in a lively celebration of good music and, perhaps, it will lay the groundwork for initating a more creative, artistic social culture at Amherst.