Sports
Serena Williams Battles in Final Game of Historic Career
Earlier this year, Serena Williams announced that she would retire at the end of the U.S. Open. After a storied career, including 23 Major singles titles, 23 doubles titles, and an Olympic Gold Medal, the GOAT finished her career with a three-set loss in the U.S. Open's Third Round.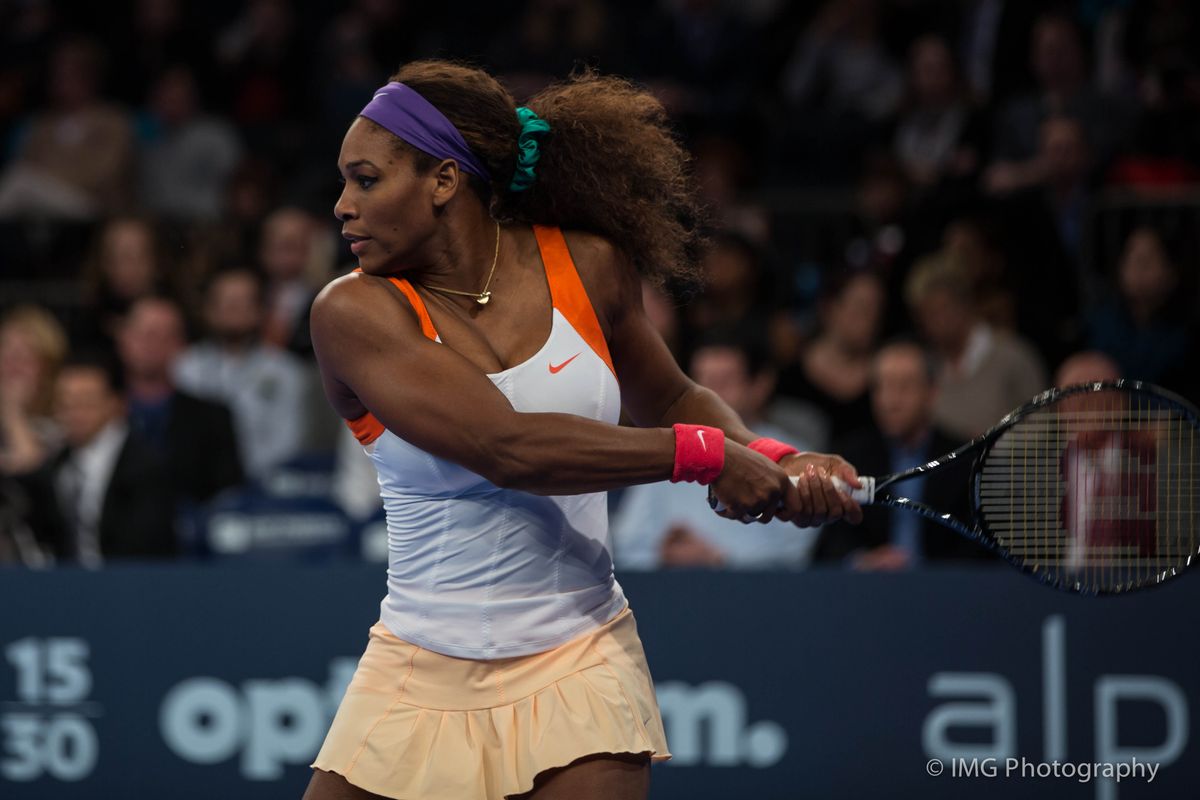 On Friday, Sept. 2, Serena Williams' 20-plus year career in tennis came to an end. Some thought it would never happen, but despite putting up the fight of her life, Williams fell to unseeded Australian Adja Tomljanovic 5-7, 6-2, 1-6.
Serena's final match performance typified the type of grit and determination that she has become known for putting on the court every single day. Her final match lasted just over three hours, and contained multiple 20-plus shot rallies and two final-set games that included more than EIGHT deuces. Most matches don't even have one game of that length, let alone two.
But that loss should in no way define her career or her contribution to the sport. Yes, since the birth of her daughter Olympia, Williams has struggled to return to the best form of her career. Yes, there have been controversies, like her 2018 U.S. Open Final appearance against Naomi Osaka that was marred by an outburst at chair umpire Carlos Ramos for what was an unjust call against her. But Williams is far more than just the way her career ended.
Born in Saginaw, Michigan, to Oracene Price and Richard Williams, Serena was the youngest of five daughters on her mother's side, and has at least seven paternal half-siblings. She picked up tennis at the age of four when her family moved to Compton, California. When she and her sister Venus showed an affinity for the sport, the two were homeschooled to give them more time to train. With her and Venus' potential so obvious, the family moved to Florida when Serena was nine years old so they could train with esteemed coach Rick Macci, a move that would eventually change their lives for the better. Serena eventually turned professional in 1995 at the age of 14, and after a few years of adjusting to the pro game, she won her first major title at the 1999 U.S. Open. Williams never looked back.
From then on, it was titles on titles on titles. Williams entered the WTA top 10 for the first time in 1999, and held the title of world No. 1 for the first time in 2002. The next year, she held all four major singles titles — the 2002 French Open, 2002 U.S. Open, 2003 Australian Open, and 2003 Wimbledon titles — at the same time, a feat now known as a "Serena Slam" in her honor.
After a few more years marred by injury, she came back even stronger, reaching the rank of world number one once again, and completing the first ever Calendar-Grand Slam in 2012 by winning all four major titles in the same calendar year. She even one-upped herself once more by completing the only Golden Slam in tennis history by adding an olympic gold medal to that list of titles. A few more injuries followed, but Williams again bounced back, completing her second Serena Slam in 2014-15 and breaking the Open Era Grand Slam record with 23 major titles at the 2017 U.S. Open.
Perhaps what is most impressive about Williams's career is her longevity. Playing in over 1,000 matches, Williams has defeated a player born in every year from 1966 to 2001, a span of 35 years, as well as one born in 2003. She boasts a career win rate exceeding 85% and has defeated 306 players from 50 different countries. She held WTA's No. 1 ranking for 319 weeks in total, the fifth most of all time, and her 186 weeks in succession is tied with Steffi Graf for the longest streak among women. Only two opponents hold a winning head-to-head record against Williams throughout her entire career — Sanchez Vicario, who played Serena in the beginning of her career, and Naomi Osaka, who played her towards the end. Most strikingly, Williams won ten majors after turning 30 years old (no other women's player has won more than three after turning 30), including winning the 2017 Australian Open while pregnant.
Serena Williams isn't just a tennis legend; her name is now synonymous with success. On Friday night, frequent pans into the crowd at Arthur Ashe Stadium showed fans holding balloons spelling out "G.O.A.T.," a title she has rightfully earned. The stadium roared to life after every point she won, and the noise level only increased during the decisive second set tiebreak, which Williams eventually won. People got on their feet when she broke Tomljanovic in the first game of the third set. Despite her eventual loss, the game was the perfect way to end her career. She fought until the very end, both on and off the court, and we wouldn't have it any other way.