Arts & Living
Shonda Gives us a Reason to Thank God it's Thursday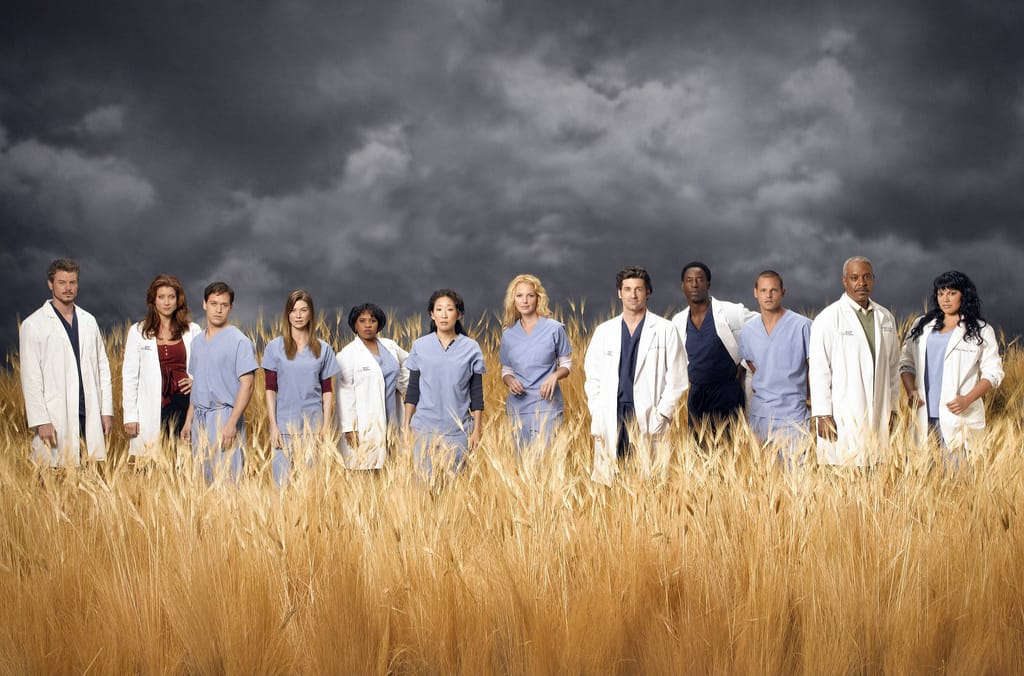 You've probably encountered the #TGIT hashtag on Twitter, or heard the screams coming from your common room every Thursday night. What is this phenomenon? It is nothing less than the magic of Shonda Rhimes, the creator, writer and executive producer of three incredibly successful ABC prime time shows. If the name Shonda Rhimes doesn't ring a bell than the titles "Grey's Anatomy," "Scandal" and "How to Get Away With Murder" might. These shows are so popular that ABC decided to put all three shows back to back in one of the most coveted slots of prime time TV, Thursday night.
Shonda Rhimes Thursdays didn't start until 2014, when "How to Get Away with Murder" debuted. But Rhimes has been dominating ABC's primetime ratings for a decade now.
It's scientifically proven that even if you don't watch "Grey's Anatomy," you know someone who does. "Grey's Anatomy," a medical show created by Shonda Rhimes in 2005, is now on its 11th season. Yep, 11. The show has been so successful that it may be medically unsafe for you to try to binge watch it on Netflix at this point.
When she first wrote "Grey's Anatomy," Rhimes avoided using physical character descriptions so that when it came time for casting the process was completely colorblind. Rhimes didn't want "Grey's" to be just another show with a mostly white cast and one token minority, she wanted three-dimensional characters that everyone could relate to regardless of race. Throughout all 11 seasons Rhimes has you falling in love with each and every one of the interns and residents as they fall in and out of love with each other.
The drama is ever present among this group of doctors, and although makes medical people look like sex-crazed workaholics, it also shows the doctors' humanity. The medical terminology is accurate, and the cases brought in are quite interesting. But if you have any uneasiness about seeing fake blood and guts on a daily basis, this show is probably not for you.
After her success with "Grey's Anatomy," Rhimes applied her feminist views and created two more kickass shows about kickass women, "Scandal" and "How to Get Away With Murder". Rhimes said this was because she wanted to create a show in which women from multiple racial backgrounds were portrayed as real women as opposed to carbon copies of one another.
"Scandal", currently on its fourth season, stars Kerry Washington, a beautiful African-American actress who plays the role of Olivia Pope, Washington's D.C.'s go-to problem fixer. She's a genius at handling any issue faced by a politician or diplomat. She's a superhero with a white cape, except with one major weakness. Olivia Pope is in an on-and-off affair with the (married) President of the United States played by actor Tony Goldwyn. Their tumultuous romance, the neverending D.C. scandals and the government conspiracies that arise will have you hooked. This isn't another White House show where you see the president and his staff in action. It's a show about the dirty work that may or may not be going on behind the scenes. If you don't want to fear the government's power or have heart problems, then I don't suggest you binge watch all four suspense-filled seasons on Netflix. Honestly, the show's fast-paced action has me so stressed I need to remind myself to breathe normally during the commercial breaks. My fellow gladiators know what I'm talking about.
But if medical marvels, government conspiracies and all that drama and sex interweaved isn't good enough for you, then perhaps I may interest you in Shondaland's newest drug, "How to Get Away With Murder." Starring Academy Award winner Viola Davis, "How to Get Away With Murder" is centered around a law school where Davis' character, Annalise Keating, is a professor. She's also an attorney who specializes in — you guessed it — helping people get away with murder. Working with five students she defends the guilty, while also getting her students entwined in a complicated murder plot. If you can stand putting your morals aside for a few hours, then give this show a chance. My only problem with this show is that Shonda Rhimes is not the writer. Her influence as executive producer is evident, but the characters are not as three-dimensional as those in "Grey's" and "Scandal." Still, it may be premature to judge this show, since the first season isn't even over. It really would only take a day to watch the entire current season of this murder mystery show, so if you have time you should tune in. The lessons might be useful some day. Who knows?
But Shonda Rhimes represents more than just an excuse to procrastinate on work. She is an inspiration to me and to many others. Her work as a black feminist screenwriter has had a huge influence on the media. As prime time TV currently stands, it's not so easy to find women of color represented in such a human way. Her leading female characters are strong fighters with emotions. This doesn't make them any less kickass as characters; it simply makes them more human. These characters are women who aren't too perfect for us to identify with and look up to.
That is why we should thank God it's Thursday, because real women, of all shapes and colors, are making TV history.