Sports
Softball Starts Strong, Looks Towards NESCACs
In their shortened 2021 season, Amherst softball had a great season to build on, including two separate five-game win streaks and encouraging seasons from a multitude of underclassmen. Here's what their 2022 season has in store.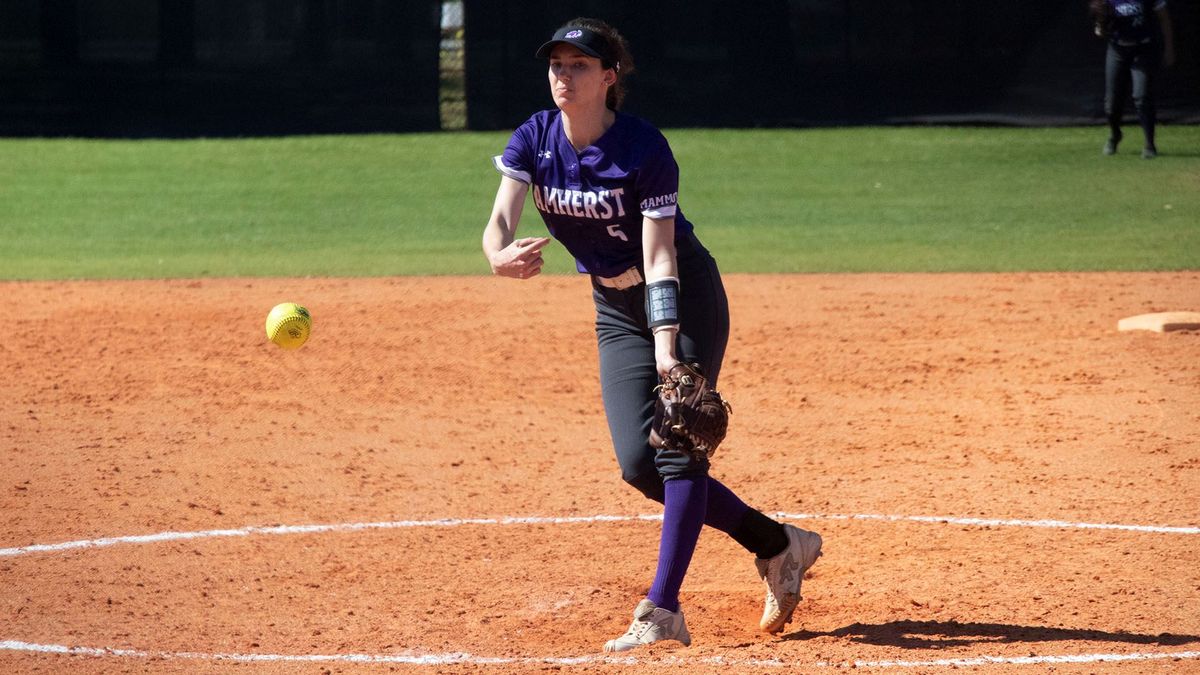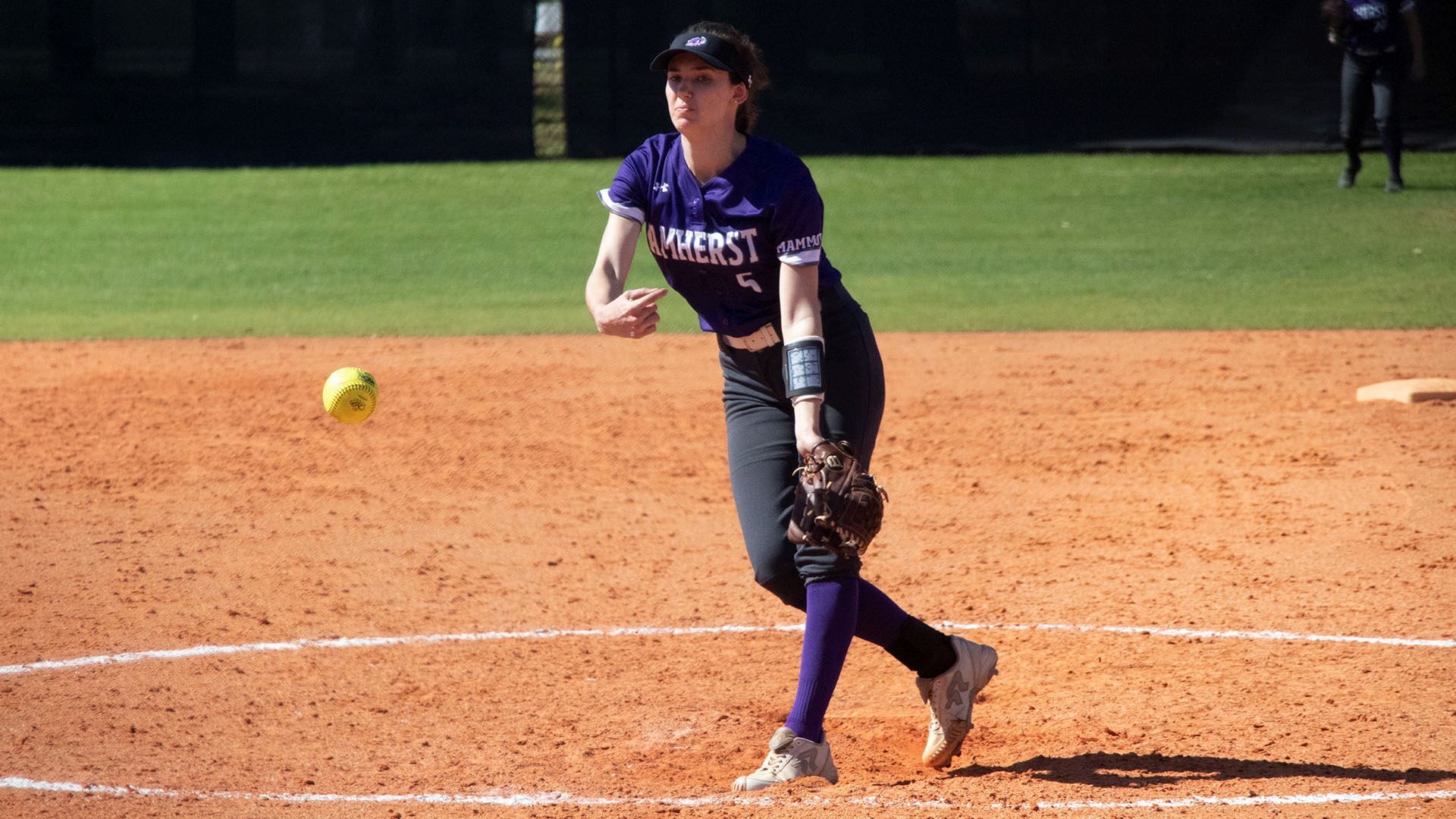 The Amherst softball team took the field this past week as a full team for the first time since March 9, 2020. With a strong Covid-shortened 2021 season behind them, the team is looking to build on that success in the coming months of play, with that run hopefully culminating in a NESCAC Championship.
"This is our first full season in over two years, and I think we are all excited to experience that together and extremely determined to make our goal of winning the NESCAC Championship happen," said Megan Taketa '23. "I see this team only getting stronger and more competitive as the season progresses."
With a lot of uncertainty surrounding the makeup of the team, as 75 percent of them haven't yet played a full season of collegiate softball, the team is viewing this season as one to build on. Head coach Jessica Johnson, who is going into her eighth season at the helm, told the Amherst Sports Information department earlier this month, "It's a very unique year, and at the outset, we kind of just wrapped our heads around having to start over, like we were taking over a new program … we're really excited to just see where [our] talent takes us."
Senior catcher and team captain Virginia Ryan '22 seemed to have a little more of an idea of what teams should expect when taking on the Mammoths this season, despite all of the time off since their last full season. "They're going to see a very strong hitting team … and a lot of runs on the scoreboard. I think the NESCAC is known for hitting well in general, but our team is [also] known for baserunning, and so we can get people on base and continue to move them along."
The season's unusual circumstances come with their benefits and drawbacks. With so many new faces, the coaching staff has faced some difficulties picking their best possible lineups. However, this can be a positive, as Johnson pointed out. "It's a challenge (to marry their best offensive and defensive lineups) because we're pretty deep on both sides … [but] that flexibility has put us in better footing because we can be so diverse with our lineups."
These assessments from Johnson and Ryan don't seem to be wrong at this early stage in the season, and the diversity of strengths in the team's lineup has already paid dividends: in their first eight games, the Mammoths have combined a potent offense and a stifling defense en route to a 6-2 overall record, with five of those wins coming by multi-run margins. Defensively, the team was paced by their pitching — senior Talia Bloxham '22 and first-year Dani Torres-Werra '25 combined to go 6-1 with earned run averages of 4.39 and 1.52 and walks plus hits per inning pitched (WHIP) of 1.48 and 0.87 respectively
Offensively, the Mammoths put up big numbers as well. Eight players currently sit with batting averages above .300 and five have on-base plus slugging (OPS) statistics above 1.000. Middle infielder Randi Finklestein '24 has continued her run of form in the batter's box from the abbreviated 2021 season — after finishing her first season with an OPS of 1.252, she leads the team with an OPS of 1.656 through eight games. Ryan was dominant at the plate as well and has been another standout performer: she currently sits just below Finklestein in OPS at 1.626 and is first on the team in batting average with a — quite frankly ridiculous — .714 mark.
With their spring training trip behind them, the team will look to continue their strong start this coming weekend in their 2022 home opener against nearby Worcester Polytechnic Institute. The Mammoths will take the field against the Engineers on Saturday, March 26, with first pitch scheduled for 1 p.m.