Sports
Softball Sweeps Keene State, Drops Conference Series Against Tufts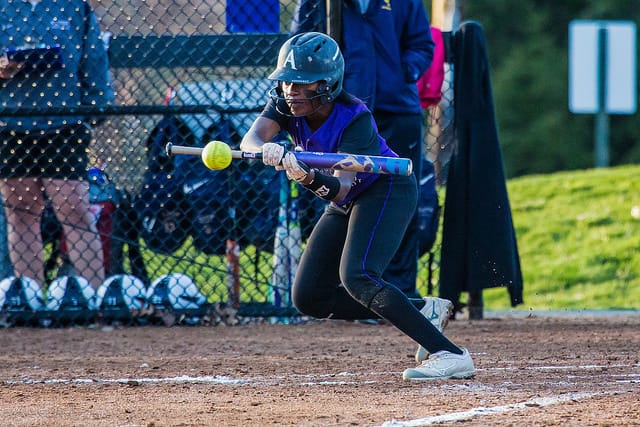 Amherst softball played four games this week, contesting doubleheaders against Keene State College on Wednesday and Tufts on Saturday.
In the first game of the week, Amherst fell behind 2-0 against Keene State. However, Amherst scored three runs in the third, four runs in the fourth and two more runs in the fifth to secure a 9-2 victory.
Audrey Hansen '21 had a great day at the plate, going 3-4 with two doubles and a triple. She also drove in three runs and scored one of her own. Ally Kido '18 had two hits, including a three-run home-run in the bottom of the fourth, while both Sammy Salustri '19 and Kate Kopatic '20 picked up two hits in the Amherst victory.
The Mammoths got off to a quick start in their second game of the day, scoring four first-inning runs against Keene State. The Owls made a late push, but Amherst scored five runs in the sixth inning to defeat Keene State, 10-4, in six innings.
Kopatic led the charge for Amherst, as her three-run home run was part of a three-hit, four-RBI day for her. Kido had a nice day at the plate as well, collecting three hits and driving in two runs. Hansen, Alyson Plaman '21, Kyra Naftel '19 and Julia Turner '19 all added multi-hit performances.
Even though the Mammoths had some momentum from their mid-week double-header victories, they had a tougher time against NESCAC rival Tufts.
In the first game of the Saturday double-header, Amherst played its Pride Game, "a day for Amherst to celebrate and to embrace [its] LGBTQ students, faculty and staff," according to the college's press release. The game was tightly contested and featured brilliant pitching from both sides. The Mammoths could not overcome Tufts' two runs in the first inning and lost the game 2-1. Kido and Salustri collected Amherst's only hits, as the offense couldn't get much going all game long.
Gina Pagan '18 pitched excellently on the mound, allowing just two runs on seven hits and one walk in seven innings of work. She also struck-out five batters, as her record dropped to 9-4 on the year.
The second game of the double-header was almost a polar opposite of the first, as the Mammoths and Jumbos combined for 33 hits and 21 runs on the day. Unfortunately, Tufts topped Amherst by a score of 12-9.
The Mammoths offense was led by Ronnie Falasco '21 and Plaman as each collected three hits on the day. The pair also was responsible for much of the Amherst offense, as they drove in a combined five runs and scored a combined three. Salustri, Hansen and Annie McCluskey '20 also had multi-hit days at the plate.
The Mammoths look to bounce back next week as they take on Wesleyan on Wednesday, April 25 at 5 p.m. at home, before traveling to New York to play Hamilton in a three-game series to close out the regular season.