Sports
Sport's Obsession With Testosterone: A History
In a follow-up to an early 2021 article detailing state laws preventing transgender athletes from competing in women's sports, Managing Sports Editor Liza Katz '24 discusses the socio-political implications of those biases on sports through the lens of the recent Lia Thomas controversy.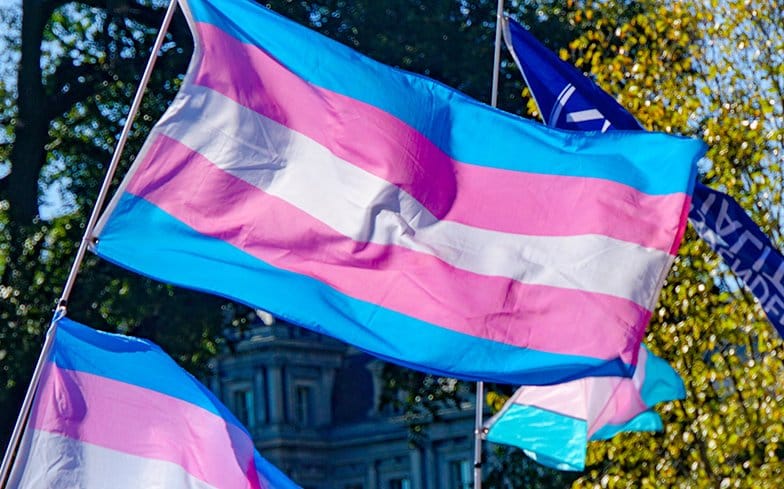 About a year and a half ago, I wrote about the politics of including transgender women in women's sports. When I wrote that piece, there had been a recent wave of anti-transgender laws passed that prevented these athletes from participating in women's athletics. And while time has passed since that article, the controversy it addresses certainly has not.
The most mainstream issue since then has been the discussion surrounding University of Pennsylvania swimmer Lia Thomas, which has prompted think pieces in many major news sources, as well as countless hours of transphobic coverage by conservative outlets like Fox News.
Thomas, a transgender woman, competed in (and dominated) Division I college swimming during the 2021-22 season. After an impressive season in which she was ranked fifth in the 200-yard freestyle, first in the 500-yard freestyle, and eighth in the 1,650-yard freestyle, she wrapped up her college career with a win in the 500 free at the NCAA Championships. This included a record-setting performance at Akron's Zippy Invitational in December 2021, in which Thomas won three events and set two Ivy League records, including a 4:34.06 time in the 500-yard freestyle that put her 14 seconds ahead of second place. That 14-second gap wasn't even Thomas' biggest win of the season: A few weeks earlier, she won a 1,650-yard freestyle race by a staggering 38 seconds.
However, because this success came in her first (and only) season swimming on the women's side after transitioning during her junior year of college (she took a year off of school to maintain her eligibility during the Covid-19 pandemic), her critics believe that she won because of what they consider an unfair biological advantage.
This debate over the fairness of trans women's participation in women's sports isn't new: In fact, to find the origins of this issue you have to go all the way back to Charles Darwin. When he published "On the Origin of Species," he narrowed the focus of sexuality through the lens of his tenets of natural selection. And, only 10 years later, in 1869, the first catalog of "disorders of sexualities" was published using Darwin's work as a basis. But, it used his work to justify their sexist and transphobic claims – for instance, they, and many others, refused to accept Darwin's idea that females could choose their mates because it didn't align with traditional cis-male-centric gender roles.
Sexes in nature are not as cut and dry as Darwin and others made them seem. In some species, individuals are hermaphrodites: They can change their biological sex based on need or environmental conditions, and some can be both at the same time. In humans, even among those who consider themselves to be cisgender, there can be large variation in testosterone levels, further muddying the waters — it's almost impossible to set clear cut and dry boundaries when it comes to biological sex. By the logic of Darwin's natural selection, if these sexualities persist, they cannot be harmful, as if they were, they would have been removed from the population. Thomas' detractors use this argument as well — having higher-than-average testosterone or being transgender has to give some kind of advantage because the natural occurrence of these individuals has not ceased. They also cite "evidence" that testosterone helps build muscle mass and contributes to aggressive behavior.
For this reason, high testosterone levels would seem to be an obvious advantage in female sport, where cisgender individuals inherently possess less of it. However, the NCAA transgender athlete policy states that, "A trans female (MTF) student-athlete being treated with testosterone suppression medication for Gender Identity Disorder or gender dysphoria … for the purposes of NCAA competition may continue to compete on a men's team but may not compete on a women's team without … completing one calendar year of testosterone suppression treatment."
By taking the year off during Covid, and competing with the men's team during her junior year, Thomas met these requirements. She also fell below the NCAA's threshold for testosterone in competing athletes, meaning that she should not be gaining any advantage from any testosterone left in her system. In fact, her current personal-best times are significantly slower than they were before her transition, and that holds true for every event she competes in on a regular basis. And, despite finishing so far ahead of the competition in those two events at the Zippy Invitational, Thomas has hardly been impossible to beat: She also finished sixth in the 50-yard freestyle, was a part of two relay teams that finished fourth, and hasn't set a national record in any event. Her biology is not an end-all, be-all advantage, that much is clear. If it was, she would win almost every race she competes in.
The perception of masculine features as an ideal providing important advantages in sport isn't new either. In their article, "The Powers of Testosterone: Obscuring Race and Regional Bias in the Regulation of Women Athletes," Professor of Sexuality, Women's and Gender Studies Katrina Karkazis and Rebecca Jordan-Young look at testosterone, and the practices of "sex testing" transgender and intersex athletes via their testosterone levels, as a result of this idea: Anything masculine-looking — whether that be taller, more muscular, more chiseled, or something else — is seen to be better for sport and as providing an advantage when that might not be the case.
By framing transgender and intersex athletes as having an unfair advantage, sporting authorities create an environment in which the "traditional winners," white cis women, are more likely to succeed. By excluding those that don't fall into that category, like Thomas and other transgender athletes, sport discriminates in the name of "fairness," when they really are being forced out due to other biases against them, and a desire for these traditional winners to find success. And just in case the bias involved in these decisions wasn't already clear, many of the cisgender women that have been excluded from sport for similar reasons, such as track stars Castor Semenya, Christine Mboma, and Beatrice Masilingi, are Black athletes from the Global South, specifically Africa. Would you call these women, who dominated their events, "traditional winners?" I certainly wouldn't.
But the reality is, in a sport like swimming where winners and losers are very objective, the degree of Thomas' advantage is greatly exaggerated. This can be seen when comparing her race performances to those of other swimmers in prior seasons. A statistical study performed by Newsweek which compared Thomas' times to other times over the last 10 seasons found that Thomas actually would have been the fastest swimmer only once. In most of those previous 10 years, her fastest time would only have gotten her to second place at the highest — in one year she would have finished 12th.
Because of all of this, the Ivy League allowed Thomas to compete in the NCAA Championships, despite a International Swimming Federation ruling banning MTF athletes from competing professionally, and the NCAA adopting that rule in January of 2022. When Thomas won the NCAA Championship in the 500-free, it seemed fitting, acting as a kind of "screw you," to the people that believed she shouldn't be competing. Fair is fair, and Thomas, as well as other trans NCAA and professional athletes, is playing by the rules. Who's to say that we shouldn't let them compete?
As an athlete myself, I have a unique perspective. I play soccer, a sport that has, until the last 10 years or so, been dominated by men; I spent much of my childhood playing pickup in the park with men and playing on travel and recreational teams with boys, and holding my own just fine. In fact, in many cases, I was more technically skilled than and ran circles around my opponents because the reality is, strength isn't everything in sport. And though it seems that we are taking one step forward and two steps back with regard to trans athletes in sport, the fight isn't over. Thomas is only the first of, hopefully, many successful transgender athletes in NCAA and professional sports. I would welcome them into any team with open arms. Would you?