News
Staff Spotlight: Allison Tanguay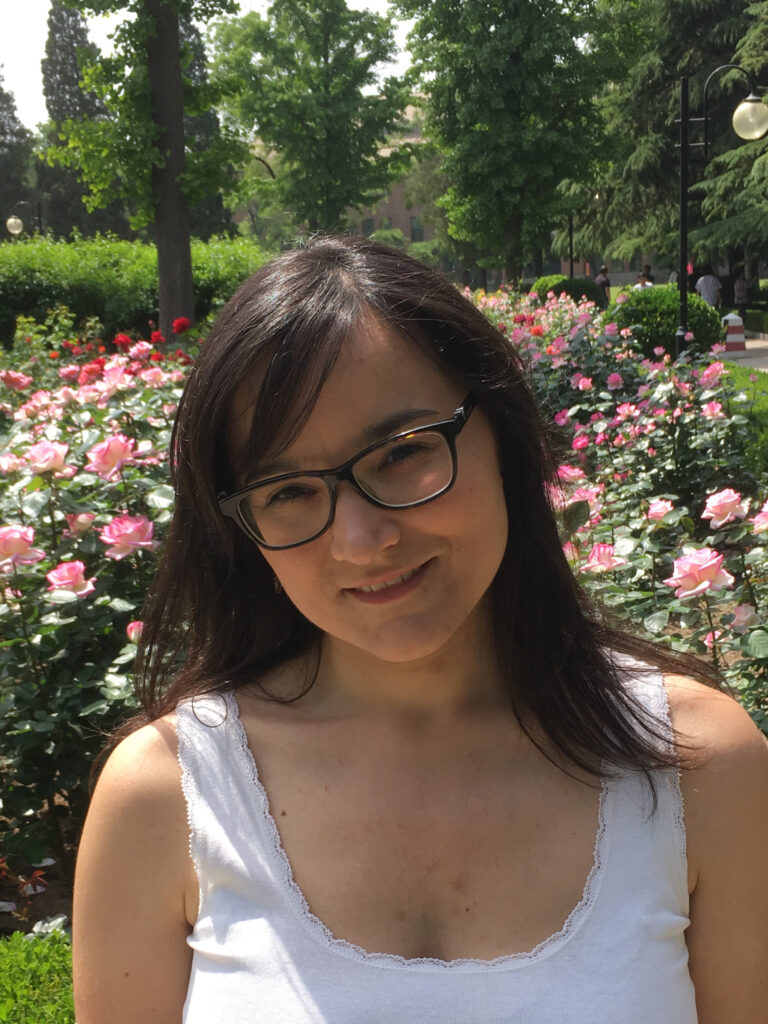 Allison Tanguay is the math associate at the Moss Quantitative Center. This semester, her work involves meeting with students one-on-one and in groups over Zoom to assist with math work. Tanguay has previously taught at Central Connecticut State University, Carleton College, the University of Massachusetts and the University of Tübingen, Germany.

Q: What did you do before you came to Amherst College?
A: I started at Boston University. But I dropped out after the first year. I took a year off and worked in a doctor's office. And then I went to community college in Connecticut. I got an associate's degree in liberal arts. Then, I transferred to my local state school, Central Connecticut State University, and I got a bachelor's degree in math. I then went to graduate school at the [University of Massachusetts, Amherst] and got a master's degree and a Ph. D. in math. I did a post-doc after graduate school … at the University of Tuebingen in Germany. After that, I was a visiting assistant professor at Carleton College and then, a visiting professor at Central Connecticut.

Q: What made you decide to come to Amherst?
A: I needed to be in the area because of my family. I was particularly excited when I saw the job posting in 2018 … It was a new position that they had created. My favorite thing about academia … is getting to work really closely with students. That's basically what my job is: I do academic support for math majors. And Amherst, in particular, was really attractive to me because they seemed to be really interested in creating a community in the math and statistics department that is more diverse and inclusive than what you typically find in math major.

Q: What are some of your responsibilities as a mathematics associate at the Moss Quantitative Center?
A: I do academic support for mainly the upper-level math courses … I do one-on-one tutoring with students. I also do drop-in group [sessions], basically office hours with students. And then the other main part of my job is that I organize the math fellows program. Math fellows are what the math department calls teaching assistants. I organize all the activities, the trainings and the meetings.

Q: What does a typical day look like for you during a semester like this?
A: It looks a lot different than normal. But there … [are] similarities. I'm meeting with students for the majority of my day; seven hours of my day is just directly meeting with students… one-on-one or in groups. Now, one of my classes is flipped. So they do video lectures, but they do office hours during the class meeting times. The instructor and I both go to the class meetings. So I help out because there's a lot of students.

Q: What do you most enjoy about working at the Q Center?
A: It can be challenging to want to sit at a computer all day. But really, when I start working… [and] when I get to see students, it's always so fun. I get a lot of the same students week after week… [in addition to] meeting new people. It's really nice that. I get the opportunity to do math, which I love, and get to know students a bit more personally. It really makes it worthwhile for me.

Q: What's your plan moving forward? Are there any long-term goals you'd like to fulfill here at Amherst?
A: One thing that I really like that really got disrupted by being online [is] that I would like to be able to pay more attention to building community within the math [and] stats department. I think that's super important for making people, especially students who are traditionally underrepresented in math like women and students of color, feel included and like they belong.So doing whatever I can to help build diversity and inclusion in math and stats. In particular, I think it's important in the math fellow program to really make sure that we're representing the students at Amherst.

Q: How do you like to spend your free time?
A: I really like spending time outside. I like hiking a lot, and I like biking — the typical Western Mass things. I also enjoy baking. So I bake cakes like every other day.

Q: With all that's happening right now, do you have any advice for current Amherst College students?
A: I would say just utilize all the resources that are available to you. For me, the… biggest influence [on] where I ended up [is] the people who helped support me along the way. Nobody succeeds on their own. Last year, we were visited in the Q Center by [Emeritus] Dean [ of Students, Onawumi Jean]Moss. She's really an amazing person; I really enjoyed the talk she gave at her visit. She said something that I repeat all the time: "You don't do this alone." It's just so perfect for the Q Center. Like achievements that I've had or like that anybody has had can always [be attributed to] someone who [offered] support. Support you get along the way is just so critical. This influenced why I wanted to do this job because I know how I know how big of a role my professors and mentors have played in my trajectory. So, don't be afraid to reach out and use Amherst's different mechanisms for support.

Q: Is there anything else that you'd like to share with the entire Amherst community?
A: For all of us, because we're all just under so much stress now, just take care of yourself and take care of each other.