News
Staff Spotlight: David Ke
David Ke is a CDC responsible for supervising the CA's in Appleton, South, North, and Williston Halls. David is perhaps most known on campus for his Instagram-famous dog, Potato, who provides joy and delight to countless members of the campus community.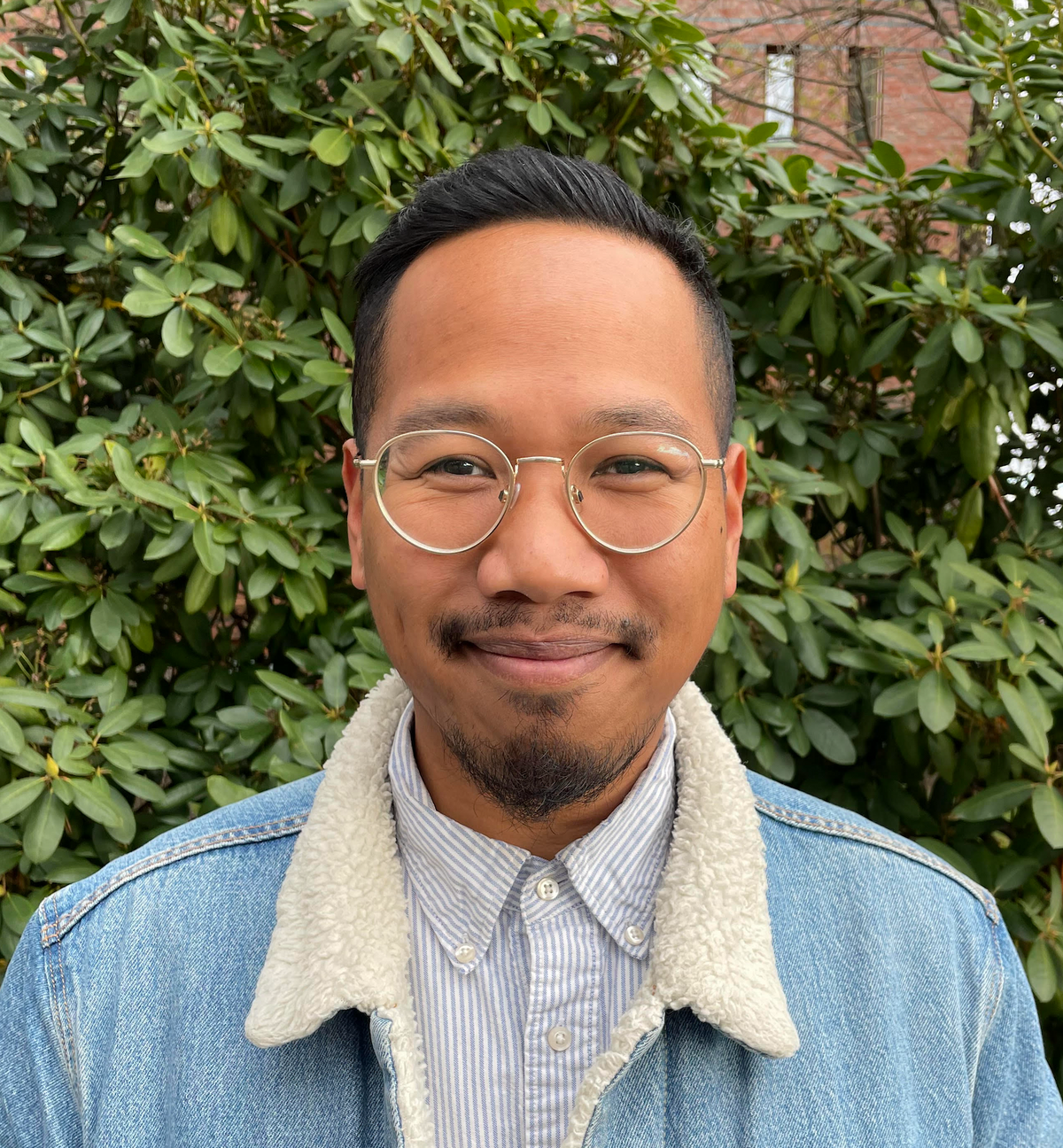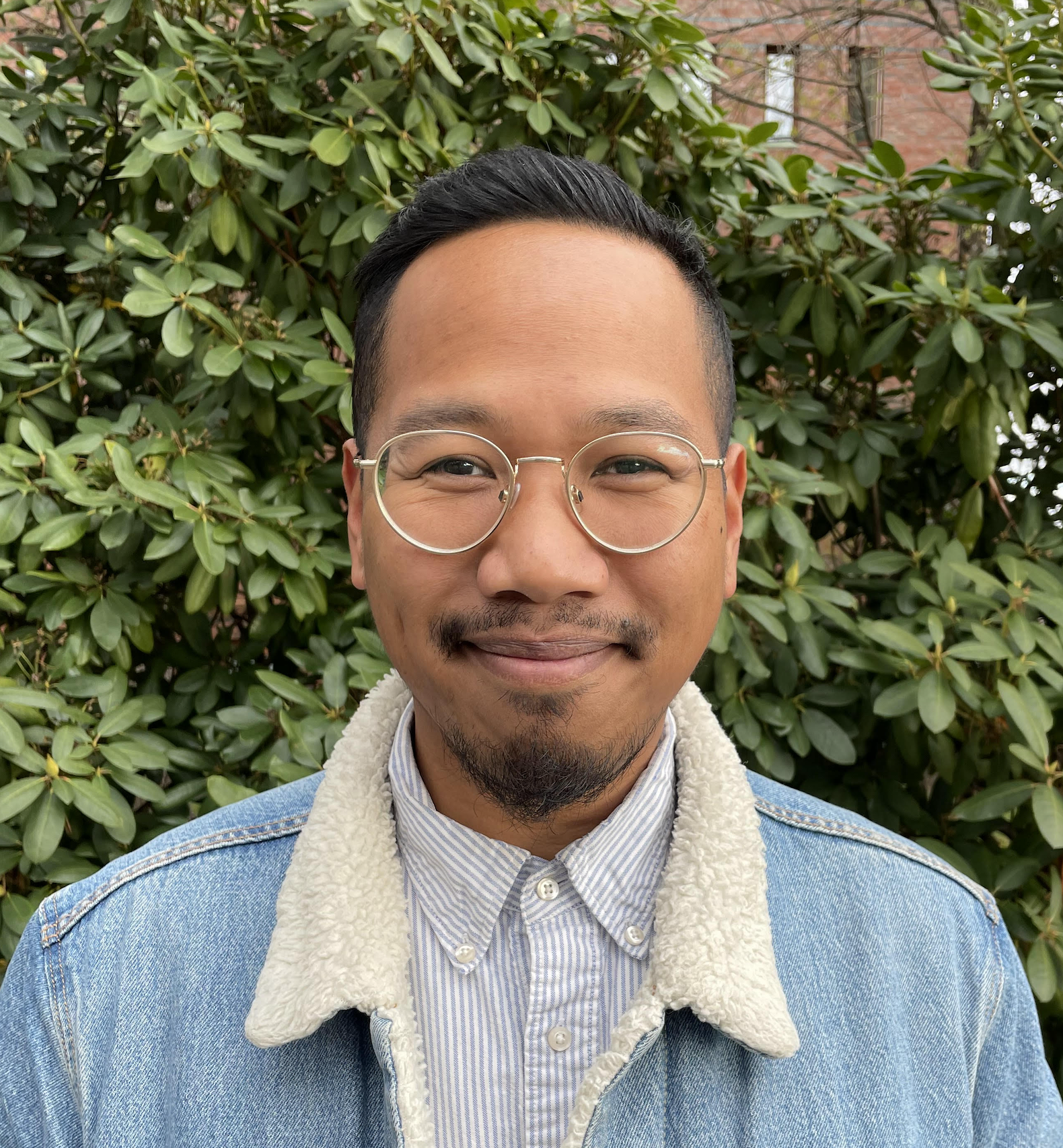 David Ke is a Community Development Coordinator (CDC) on the First-Year Quad. He is responsible for supervising the Community Advisors (CA) in Appleton, South, North, and Williston Halls. David is perhaps most known on campus for his Instagram-famous dog, Potato, who provides joy and delight to countless members of the campus community.
Q: What are your responsibilities as a CDC?
A: I think a large part of my job is to assist CA's in put[ting] on programming. If you've ever had a program where a CA has brought different campus partners to your floor, like the Peer Advocates of Sexual Respect, or to just have pizza and talk about "What do we look like as a community?" — that's part of my job, to help order the food and help make connections happen. My unofficial role on campus is as Potato's dad. He's a very sweet dog and a lot of students really enjoy hanging out with him. I try to walk around campus with him, meet students one-on-one, and it helps me create some informal conversations with students to see how they're doing and get to know students more on an individual level. And you know, talk about our love for dogs.
Q: Where were you before Amherst, and what brought you here?
A: I'm originally from Revere, Mass., near Logan Airport. I grew up in the greater Boston area my whole life and I went to school at UMass Amherst for both my bachelor's and my master's. I studied elementary education for my bachelor's and then I studied social justice education for my master's. I had some jobs afterwards — I worked in a domestic violence shelter in the greater Boston area, and then afterwards, I worked as a high school teacher where I taught world history focusing on critical race theory in Hyde Park, Mass. And then when the pandemic happened, I transitioned to working at Amherst College in higher education.
Q: Has your college experience informed the ways that you do your work at Amherst now?
A: Well, yeah, of course. I lived in Amherst for like seven years in total, just because of my college experience. But I think what helped me understand Amherst College as a community were my friends who actually went to Amherst College. And part of the reason why I even applied for [a job at] Amherst College was one of my friends who graduated said I'd be great for the role. She said "you should apply," so I did. And I needed that. Amherst College, even though it's a couple miles down from UMass Amherst, was very similar to UMass Amherst in many different ways. And I think at the heart of it, the students are really important in terms of seeing each student as their own individual, and trying to help them find their path.
Q: What is your favorite part of being a CDC?
A: This weekend, I got to see a performance at the Powerhouse [organized by] the African Caribbean Students Union. It's really nice when any student invites me to something that they put a lot of hard work into and says, "Hey, I have this performance coming up, you should really stop by." I think that means a lot to me in terms of just going out to celebrate the accomplishments students have, not just as academic scholars but as creative individuals.
I'm [also] the staff advisor for the Asian Students Association and some other affinity groups on campus, such as the Southeast Asian [Students Association], and I try to make it to all their events. Attending any program [students] put on is really nice, just to say "hi" to them. I bring Potato to say "hi" too, [and] they love him. [I'm] just very proud, in essence.
Q: What is your least favorite part of your job?
A: Oh, let's see. I think my least favorite part of my job is trying to help students with issues that are out of my control. As much as I try to support students with personal issues that they may have going on — with family stuff back at home, or just things happening in dorms — there are things that are in my realm of control, and there are things that are in students' realm of control. When things fall out of my capacity, that's where it is a bit frustrating. I do my best to connect students to resources on campus, whether that's resources at Amherst College or resources outside, especially when it comes to supporting students for mental health. I know it's a huge need for any community to support individuals in. Just knowing that I can't help out students for every single possible situation is hard sometimes, but it is nice to know that there are options, and there are other resources such as the Counseling Center, the Office of Religious Life, and also our identity resources centers. As a cis man, I can't connect with every single individual in every single way. But I just do my best to connect them with campus partners, campus resources, and student leaders. [I'll say],"Hey, I know the CA who's a part of this group is really nice to connect with." I wish I could do everything.
Q: Potato has come up a few times already, so can you tell me some more about him?
A: In short, Potato is my son. I'm very proud of him. I'm proud of his ability to sit 85 percent of the time, when asked to sit nicely. He's very adorable. Maybe his aspirations are my own ingrained in him, but I think he tries to bring positivity in every space he goes to. I think he knows who wants to say "hi" to a dog. So he goes up to them and says "hello," and I appreciate that about him. He also knows when people are kind of scared of dogs because he will not try to go for it with them. But in short, he supports people's emotional well-being. He's always willing to go for a walk with anyone who asks nicely. And he knows his own boundaries — "You can do this. You cannot do this." So, I'm very proud.
Q: When did Potato come into your life?
A: He was born on May 14, [2021]. But I got to take him home on July 10. Some students were here over the summer on July 10, and I remember just trying to show him campus and walk around, and [it was] really nice to see students that were like "Can I please hold him? He's a baby!" And I was like, "Of course, he fits in your hand!" As of Sunday, he's now six months old, so he's got some work to do. And I'm very happy. And very excited.
Q: What do you hope to accomplish as a CDC during your time here?
A: I think my everyday hope is that I'll make a positive impact on any student's day. I think long term, I think it's really meaningful for me to just have students who will graduate, whether it's this year, two years, four years from now, however long they may be here, and then to think back [to me as someone who meant a lot to them]. The only reason I mention that is when I reflect on my background and my college experience — I'm a first- generation American, my parents came here as refugees, English is my third language — I've had a lot of obstacles to overcome myself. When I went to UMass Amherst for college, I almost dropped out. I almost failed out my first semester. All it took for me was to have a professor to reach out to me and say, "Hey, I know you're not doing well, but I see your potential. Let me help you succeed." He got me connected to the multicultural resource campus at our school. He connected me with a lot of professors, and I had a lot of professors who are people of color who helped lead the way and helped me become a quote unquote scholar. I think that if it wasn't for one or two people who reached out to me my freshman [and sophomore] years of college and were like, "Let me help you out," I honestly wouldn't have graduated college.
I know I work in Residential Life, but I think that what anyone needs the most in their educational career is someone who believes in them, someone who will support them no matter what. And again, if I can't help you out — [for example], I don't have a STEM background, but I can ask how to get you some tutoring [or connect you] with a student who has more expertise in that background. And also talk about opportunities too — if a person is scared of, say, studying abroad,  especially during COVID. For me, it's just trying to encourage them to make whatever decision they can to be happy. So in short, if I can make an impact on someone, help them graduate in any aspect, short term or long term, or just to be happy, that ultimately makes me  happy.
Q: What are your values, and how do they inform your work?
A: Well, to quote Vin Diesel from Fast and Furious, he talks a lot about family, and I've been watching [Fast and Furious] since the first movie came out. But on a more serious note, family is really important for me because I come from an untraditional background of what family means. My family survived genocide in Cambodia, living in refugee camps for a decade, [and then] American institutional racism, and everyday American racism. If it wasn't for my family, my birth family and my chosen families that I've chosen over time, I don't think I would be in a space in which I feel like I belong. I think that if anyone doesn't feel like they belong, you can feel really lonely. But once you don't feel like you're an outsider, you can grow to your fullest potential.
My mom was a farmer and my dad was a fisherman, and they always talked about the importance of giving people the resources they need, so they did their best to provide for me [and] give me food, shelter, and clothing. I grew up very working class, and sometimes I wouldn't have one of those resources. It [was]  hard for me to pay attention in class when I didn't eat a meal, [and sometimes I had] walk an hour just to get to work in the freezing cold. The thing that kept me going was, knowing someone who loved me, and still loves me. Like my mom, for example. Love can be very supportive and can help you know, when midterms are tough and stuff, that I got this, someone believes in me and they believe me for a reason. And I believe in myself. [Love and family] is really important.
Q: Who is your biggest inspiration?  
A: It's hard to choose one, but I'll choose one that comes to mind recently: Professor Alexandrina Deschamps from UMass Amherst. She is a professor who taught our version of SWAGS — Women's, Gender, and Sexuality classes. She's someone I think about a lot. When I was doing my thesis, and when I was doing my master's program, she was always willing to listen to what was going on outside of the classroom — even if it was a two minute check in or to say,  "Hey, David, I noticed you don't seem like your full self, let's go for a walk and talk and get coffee." The other month I ran into her at Target and she said, "David, when did you move back to the area?" And I was like, "Oh, I should have hit you up before. I'm so sorry. Let's catch up." She goes, "Yes, please. Next time, let me know immediately that you're back, not a couple months later!" I was like, "I'm sorry, pandemic!"
She's not family for me by blood, but there's something about going to class with someone who looks like you [and who] ultimately believes in you. [She] supported me. When my papers were not to the level at which they should have been, she would give me critical feedback and help guide me. She'd say, "Here's the what: your writing is terrible. Here's how to fix it: work on it." I'd work my butt off and then the next paper was even better. Sometimes you have a really bad paper when you're used to getting A's non-stop and you're on a roll. Getting that first F or D can help you get a reality check. She gave me a stern reality check of what it means to have the highest standards of academia to help push me as a writer.
Q: What was your thesis about, and what were your academic interests?
A: Thank you for asking. My thesis is talking about alternative masculinities, an examination of aspects of hegemonic, toxic — I use the word toxic in this essence, but maybe I shouldn't — but hegemonic masculinities, which need to be adjusted in the world. My inspiration for talking about alternative healthier masculinities, whether expressions, lifestyles, and so forth, comes from my childhood trauma. My father was very abusive towards my family. I'd mentioned before that I worked with a domestic violence shelter in the past, and part of that was for personal reasons. I just wanted to give back to the community that helped me [and my family] survive. My father did everything that the "traditional Asian man" should do — he drove really fast, he drank a lot, sold a lot of drugs, he was involved in higher crime in my area, in Greater Boston, and in Cambodia, our home country. He did a lot of things that weren't equitable. So for me, I grew up looking like [him] — I am the image of my father — and that caused a lot of insecurities because I feared what I could become. I knew that part of my journey — even though I grew up in a patriarchy, I knew that my mom actually ruled the house. So I always called it an undercover matriarchy. She taught me how to fold laundry. She taught me how to cook. I wouldn't be allowed to cook everything, but sometimes I'd cook in secret. She taught me the importance of expressing my emotions and vulnerability, and I think there's power in that.
I was very insecure in what it means to be me as a cis Asian-American man, given a lot of factors that came into play. I knew that what a lot of society talks about in terms of how we teach young boys to be men in a very binary manner can be very damaging. I'll take that back — it is very damaging, because it limits the expression of true identity. If it relates to my gender expression and me as a man, I don't have any insecurities anymore — well, I still do, to be honest. But I'm trying to be someone who is kind, who is emotionally intelligent and emotionally capable. I take that into how I treat people — strangers, people, my family, and so forth. I just try to normalize things that I feel should be everyday, regular, accepted aspects of masculinity, whether that's [talking about] my dog as if he's my son and [not being afraid to] show my love [for him]. That's something I didn't have from my dad. He never taught me that kids say I love you to [their] father[s], and he never said that to me ever. Even if it isn't spoken too, like, my mom didn't grow up, she wouldn't always say I love you and love you every ten seconds, but I knew it at heart. So when I think about my work as a Community Development Coordinator, and my former work as a high school teacher, I would always try to embody that I do love everyone around me. And I'll do my best to make sure that they feel supported. Because that's what love is. It's about believing in other people and supporting them. Especially when they need it the most.
Q: Is there anything that you would like to say to Amherst students?
A: I know that things are really tough, especially given the pandemic. I know that some people, especially as a former high school teacher, have never gotten a chance to have a high school prom or have a regular graduation. I know that people have had to overcome obstacles such as traveling cross country or across borders. Other people, while they're away from college, may be missing things back at home. I think [back to] what helped me in terms of overcoming things like homesickness, or feeling guilty for being away from home and not contributing to my family when they made need it the most, whether it's grieving over family members who passed away, or financial hardships, or just missing my mom, you know, or missing my brother.The work that people do here on campus and my students is super crucial. The time we have here will help them gather tools to navigate the world, Amherst College or not. I think that one of the most important skills in any college, in any academic environment, is to figure out how you are going to enter the world outside of this Amherst college bubble, and how to, one, be a good person; two, have fun; and three, succeed in whatever manner that may be.