News
Staff Spotlight: Reneé Alvarez
Reneé Alvarez is a Meal Checker at Valentine Dining Hall. She is beloved on campus for her warm and enthusiastic greetings. Alvarez previously worked as a business manager at the University of Missouri, but moved to Amherst with her husband, Professor of Mathematics Ryan Alvarado.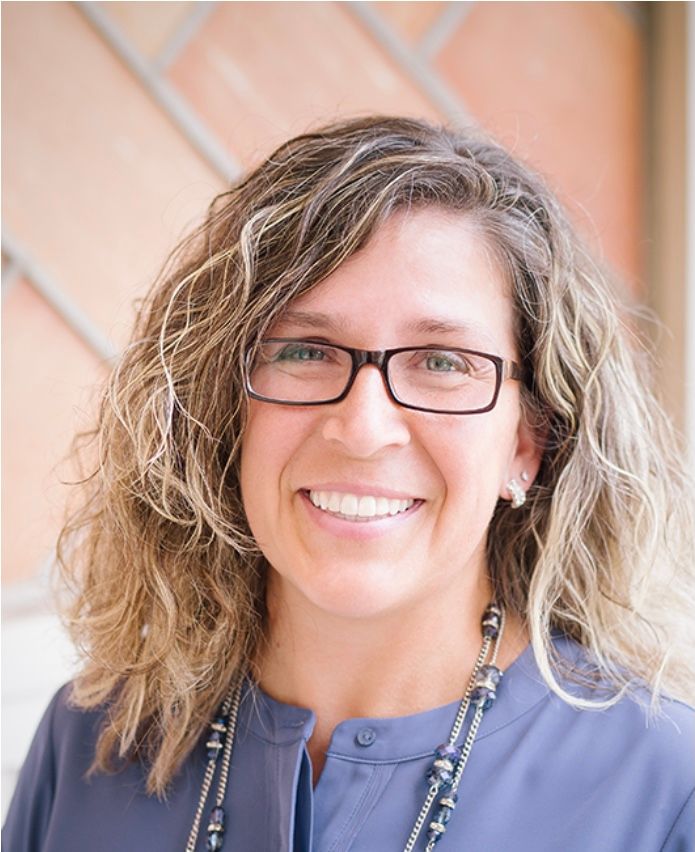 Q: When did you start working at the college, and what motivated you to work in the dining hall?
A: I started working [here] in January of 2021. At the time, the dining hall needed extra people because they [had] split it into four sections [on campus]. I was a little bored at home and wanted to be around people, so the job I currently have seemed like an easy way to [engage with the community]. I worked at the University of Missouri for 20 years as a business manager, and I missed being around all the students.
I was honestly looking for something part-time that would [fulfill] my need to be around people — that's all it was. I did not want to go back into accounting — I didn't want the stress that it brought — and this part-time job was something that fit perfectly into me and my husband's lifestyle. My main goal is to take care of my husband and make sure that he has everything he needs, so I didn't want a full-time job. I just wanted something that was carefree and easy. My husband and I both want to work, so it was an easy choice to choose this job.
Q: What are your favorite and least favorite parts of working at Val?
A: The thing [that] I love the most is seeing every single student who comes through the dining hall line. Saying 'hi' to each student and making a connection is my most favorite part of the job! I don't really have a least favorite part of my job — maybe cleaning, but I honestly don't mind it because it's all in the process of working in the dining hall.
Q: How has your work changed since you began last year?
A: Students now get to eat in the dining hall, so I get to see actual faces. When I first started, everyone was on edge about Covid restrictions and protocols, which was just so unsettling. These worries have relaxed now, because students can eat in the dining hall and hang out with their friends, as opposed to constantly being socially distanced outside.
Q: What influence do you hope to have on Amherst students?
A: I hope that I influence students to have a good day! When I tell students to have a good lunch or dinner, I really mean it. I want the dining hall to be a safe space for everyone to come and spend time with their friends. I just want it to be a place where everyone feels comfortable, welcomed and heard.
Q: What keeps you so enthusiastic and motivated at work?
A: Here is the secret [to my success]: I don't have this job because I have to have it, I have this job because I want to have it. There's a big difference between having to go to work every day and actually enjoying what you do. I do this job because I truly enjoy it, and I love seeing everyone's faces when they get in the dining hall line.
Q: What did you do before you came to Amherst, and what brought you to Amherst specifically?
A: [Before I came to Amherst] I was a business manager, so I had a department at the [University of Missouri] College of Engineering and took care of all the finances, hiring and student employment. I worked my way up in that field and met my husband, who was a math student in [the] graduate school at the university.
My husband and I were in Pittsburgh for three years while he was doing his postdoc[torate]. He ended up getting a job at Amherst as a math professor, so I left my job to follow him. It was a big deal to leave my family and friends behind, and I never thought I was going to leave Missouri, but this has been quite an experience for me.
It has been the best fit for the both of us because I love the small town. Although I loved Pittsburgh, it was always a little scary for me over there. Here, I feel 100 percent comfortable — I love the atmosphere, the campus, the students and everything about Amherst. We're from the Midwest, so we never thought we would live on the East Coast. But since the first time that we drove here on campus, I felt right at home.
Q: Based on your experiences so far, what has been your favorite part about Amherst?
A: Coming from a big public institution, I really love how close-knit the campus is because of our small and diverse student body. I love the diversity and the sense of community that [exists] here. Every community has its problems, but I feel like the town cares about the college, the college administration cares about the students and the teachers care about the students. I also love how my husband has the opportunity to make connections with students, which you don't really get at a bigger school.
Q: What is one hope you have for Amherst students?
A: I hope the students here enjoy their college experience. I hope it is something that they can look back on and say was worthwhile, and [I hope that they] eventually find a career that they love. It really is important for students to have a good work-life balance, which is something that I stress when students come through the dining hall line. I try to be cheery for students and remind them to have a little fun. I know how stressful it can be here, but I want students to remember to have a good time.
Q: What do you like to do in your free time?
A: My husband is so busy with tenure, teaching, and research that I take care of everything at home, which is a full-time job in itself. But in my free time, I like reading mystery novels — Patricia Cornwell is my favorite author, [and] I think I've read everything that she has ever written. I also like solving puzzles with my husband because it's a good way to decompress from a long day, and it doesn't require a lot of brain power. We just talk about our days while we solve puzzles, which is a very relaxing activity. My husband needs this relaxation because he's so busy with work and needs a calm place when he comes home.
Q: What is something interesting that most people don't know about you?
A: I was a very different person five years ago because I was very work-oriented and loved my career [back then]. I used to work really long hours, which was pretty stressful at times, but I had a good group of friends and always remembered to have a little time to relax. I had a very different lifestyle back then because I [approached] my job as an accountant and business manager as a career, [whereas] my current job is something I love doing.
However, I learned what's important in life because of my past job — there are so many things that we stress about, but later realize how insignificant they were. I learned to look at situations in life and not let certain things stress me out as much anymore. It's easier to appreciate the life I have now because of the life I had before.
Q: What advice would you give to students who are trying to find a job that is suitable for them?
A: It's very difficult for students because the first job [that] they get right out of college is always such a big deal, but they might not like it. They might feel obligated to stay in that job, but it's perfectly okay to explore a bit and try something else — you shouldn't do things that don't make you happy.
Sometimes, you are stuck in a job that you don't like because it pays well and [finances] your lifestyle, but you can still have a plan to save up your money to do what you truly enjoy later on. If you're not happy at your work, then you're not gonna be happy when you come home, so your life will not be great.
Q: Is there anything else you would like to say to the students here?
A: I really try to say 'hello' to every person that comes through the dining hall and make them feel that they are seen, heard and appreciated. So, to all the students here, have a nice dinner!