News
Student Activities Sees Upswing in Campus RSOs
Following a drop in approved RSOs due to the pandemic, this semester has seen a significant rise in new affinity groups and organizations sponsored by academic departments. The Student spoke with leaders of four new RSOs to learn about the clubs' origins and goals.
Twenty new Registered Student Organizations (RSO) have been tentatively approved this semester, the highest since 24 in Fall 2018, when Jelani Johnson started as Associate Director of Student Activities, he said.
Following a drop in approved RSOs due to the pandemic, including a record low of nine applications expressing interest in Fall 2020, this semester has seen a significant rise in new affinity groups and organizations sponsored by academic departments, Johnson said.
The reasons accounting for the RSO increase include the "greater need for community development, support and access to resources," Johnson said.
While non-RSOs can still request funding from the Association of Amherst Students, being an RSO guarantees them access to funding within the Budgetary Committee's policies.
"Students form RSOs for the perks of consistent funding, clout, and being able to attract students under a credible name," said president of the newly-founded Veggie Club Tim Carroll '25.
In order for an organization to become an RSO, Johnson must approve them, on behalf of Student Activities, which requires registering through the Hub within the first two weeks of the fall semester and fulfilling the criteria for consideration.
"The window is so tight," said Tom Ye '25, Bridge Club treasurer. "I have some friends who wanted to start a cooking club and got the idea together the third week of the semester, which was too late already."
For organizations that register in time, Johnson reviews their application materials, provides feedback on their drafts of their constitutions and budgets, and if everything is in order, signs off on their RSO status.
Amid this wave of new-RSO registration, The Student spoke with the leaders of four newly-created organizations to examine the process of approval and what they hope to add to campus culture.

Weightlifting Club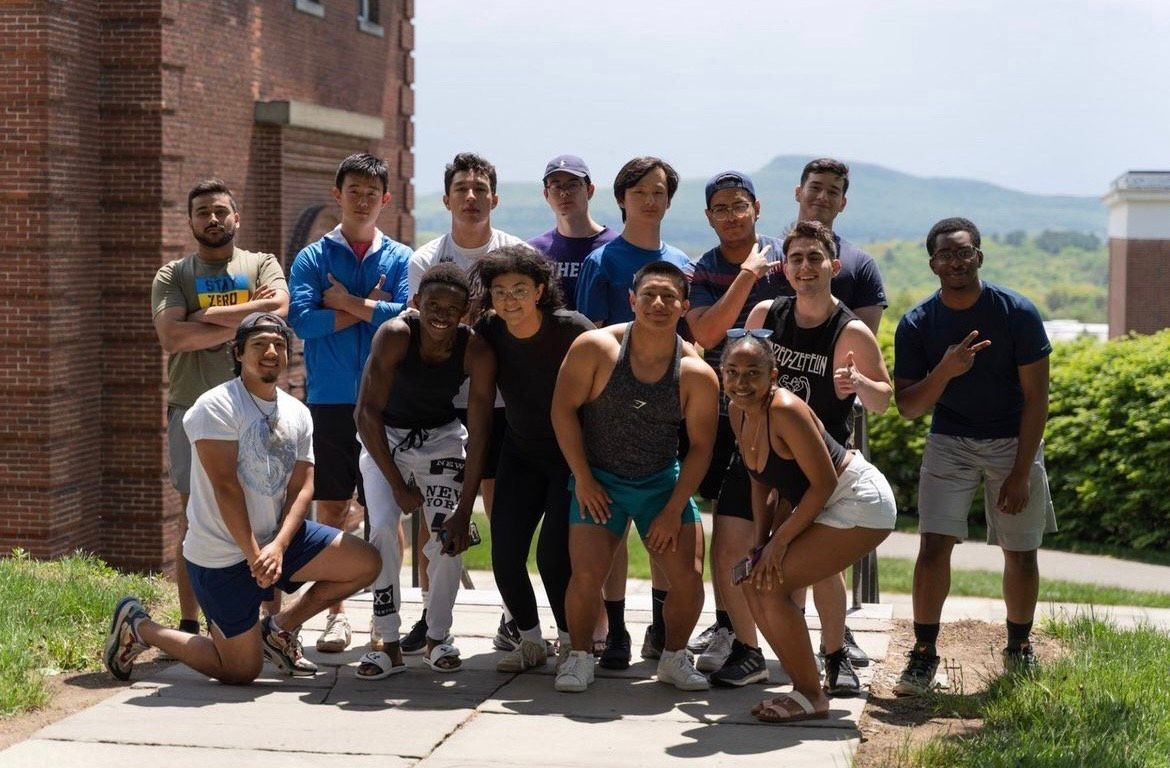 Weightlifting club was originally rejected last spring when it was proposed as a club sport, due to liability issues with coaching and inability to reserve the weight room.
However, by shifting the club to be affinity and discussion-based, club president Ellerman Mateo '25 was able to move forward with the approval process.
"People already go to the gym to work out, which is the physical component, but the mental and emotional components of weightlifting aren't talked about," Mateo said. "Often, people start working out because it's their only source of therapy."
Mateo wanted to form a space for conversations and awareness about "breaking into the weight room": reducing intimidation and destigmatizing an experience that many do not see as accessible.
One of the club's initiatives is a mentorship program in which someone new to weightlifting is paired with someone who has more experience, keeping in mind that "they're not coaches and the club is not giving out professional advice," Mateo said.
The club plans to use its funding to stream professional weightlifting championships and attend competitions themselves, hopefully in tandem with UMass Amherst and Smith College in the future, Mateo said.
Hiring a coach, ideally someone who is capable of working with people with diverse arrays of experience and goals, is another idea, Mateo added.
"This new turnover of ideas is what keeps the club going," Mateo said. "We're not just sticking to one thing and expecting it to work."

Veggie Club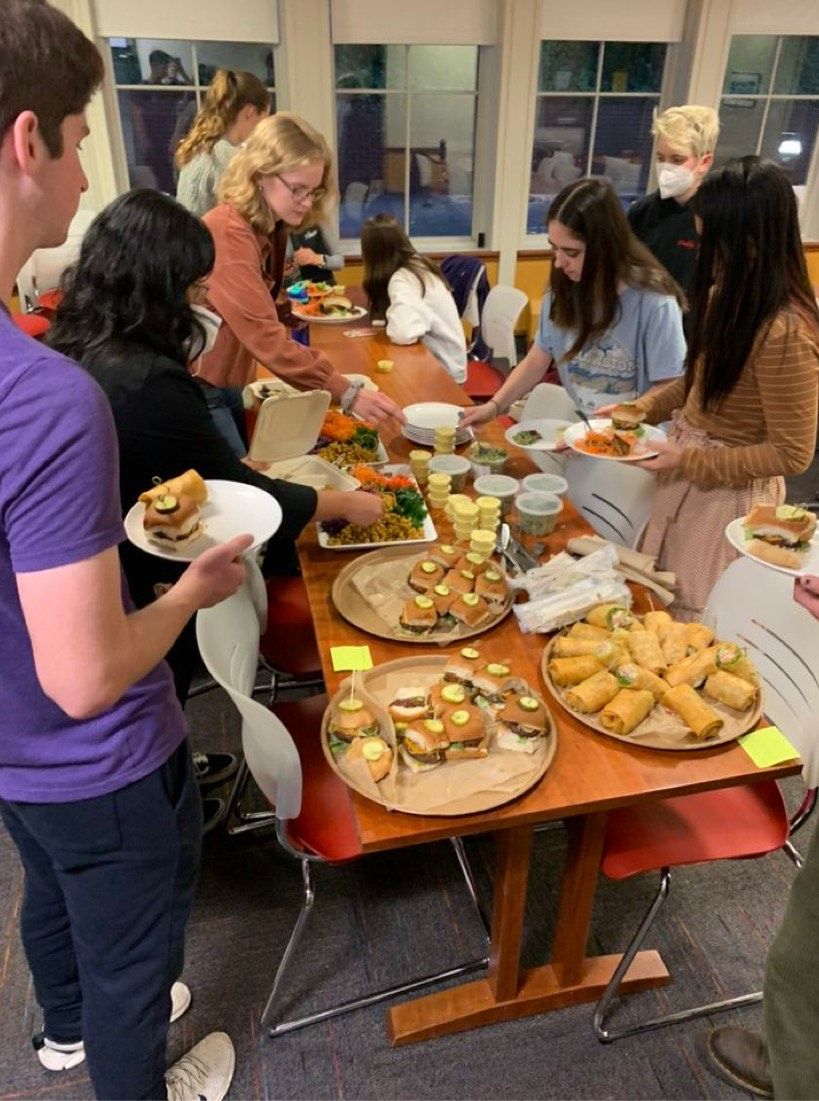 Tim Carroll '25 said that Veggie Club, which caters to students interested in a plant-based diet, is unlike other more niche clubs that might struggle with sustainability in future years, because "you live this everyday; it's a lifestyle."
"It was an easy sell," Carroll said. "Vegetarians are a specific portion of the population, and nationally, it's growing at a fast rate."
Through discussions about the transition to a plant-based diet with food from local restaurants, as well as movie screenings about factory farming and meat's impact on the environment, Carroll said that the club can help demystify the process of becoming vegetarian.
Some discussions will center around the cultural struggles of being vegetarian as "people definitely find it hard to refuse food from their family because of their new diet or lifestyle," Carroll said.
The club's main event is "Veggie Febbie," a month-long challenge for people to reduce the amount of animal products they eat, accompanied by a daily newsletter, he added.

Bridge Club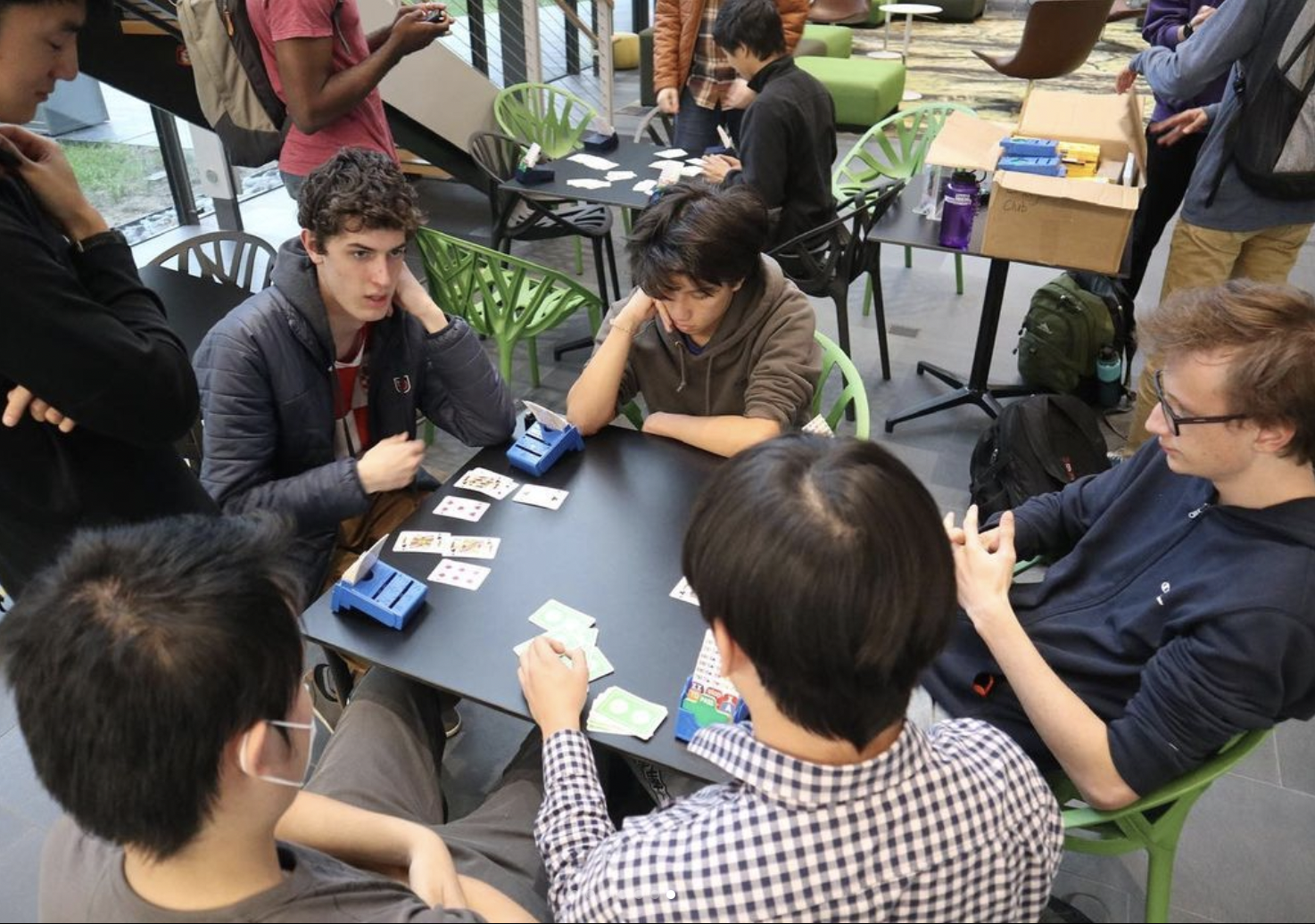 Michael Xu '25, also known as "Big Mike," is a multiple-time collegiate world bridge champion who was "super enthusiastic about the game" and getting a club started, said Bridge Club's treasurer Tom Ye '25.
What started as friends coming together to play a card game that's "very heavily skewed towards retired people" has now evolved into an RSO, Ye said.
"The barrier to entry is a bit high, as it's not something you can sit down and learn in an hour," Ye said. "Part of the mission of our club is that you'll come for a few hours each week and eventually learn all the skills."
There's pretty intense national competition around the game, Ye said.
The club participates in this broader community through semi-weekly tournaments in the Western Massachusetts area.

Queer Trans People of Color Club
The Queer Trans People of Color Club (QTPOC) is meant to be a safe space to get to know and respect intersectionality, said co-founder Andres Valenzuela '23.
"The consensus was that it's isolating to be a queer person of color, especially in white queer spaces like Pride Alliance," Valenzuela said. "We felt overlooked and unheard by some of the people there and like we couldn't talk about our issues without being silenced."
Valenzuela added that they felt very supported by the administration throughout the process, especially with being granted funding.
"As a [first-generation low-income] student myself, I know it can be overwhelming to try to host an event and not have money to do so," Valenzuela said.
The goal is to have social events for members of the community to get to know each other, in addition to gender-affirming programs.
In addition to publicizing through Instagram and GroupMe, the group uses its connections to other resource centers like the Queer Resource Center (QRC), Women and Gender Center (WGC), and Multicultural Resource Center (MRC), as well as overlap in membership with La Causa and the Black Students Union (BSU) to reach out to new people.
In collaboration with the WGC, QRC and Womxn of Color Collective, QTPOC is putting together a gender-affirming makeup event and hopes to hold an event on World AIDS Day.