News
Students Blindsided by Plethora of Housing Difficulties
Students encountered a host of difficulties while trying to secure housing for J-term and the spring semester. Many expressed frustration at Housing Operations' lack of communication.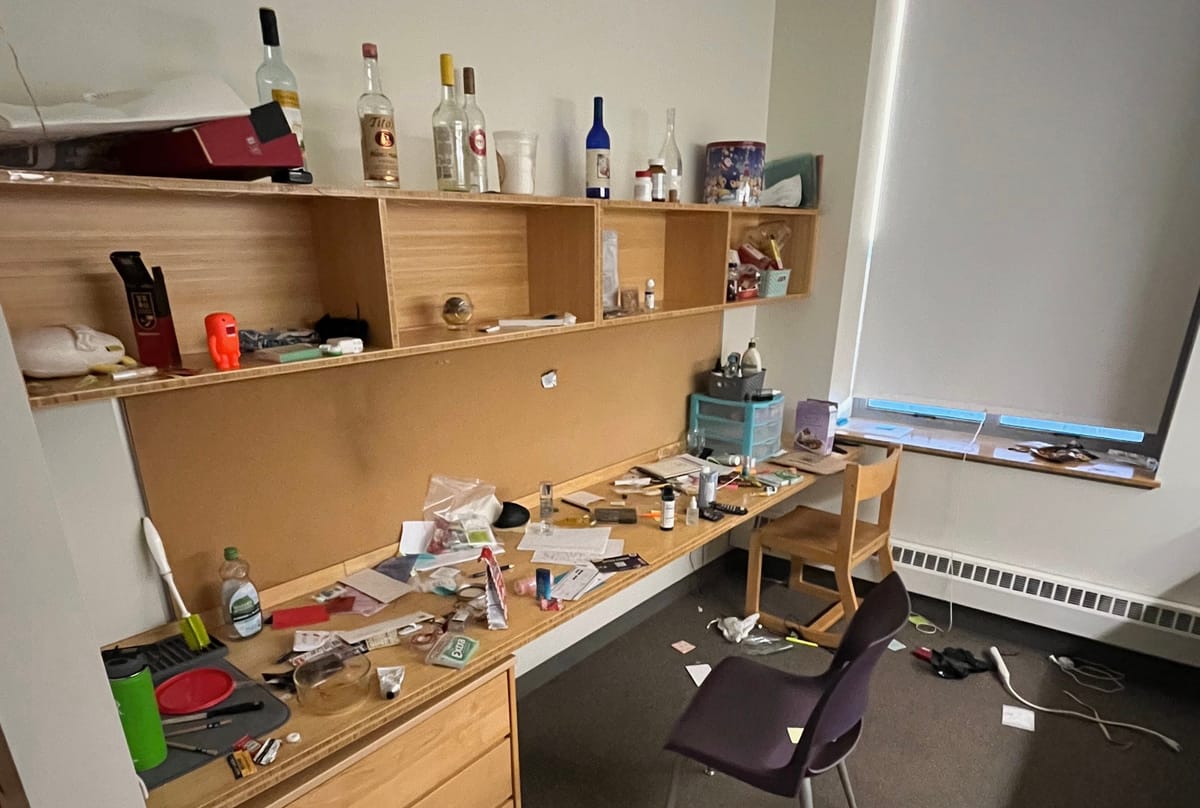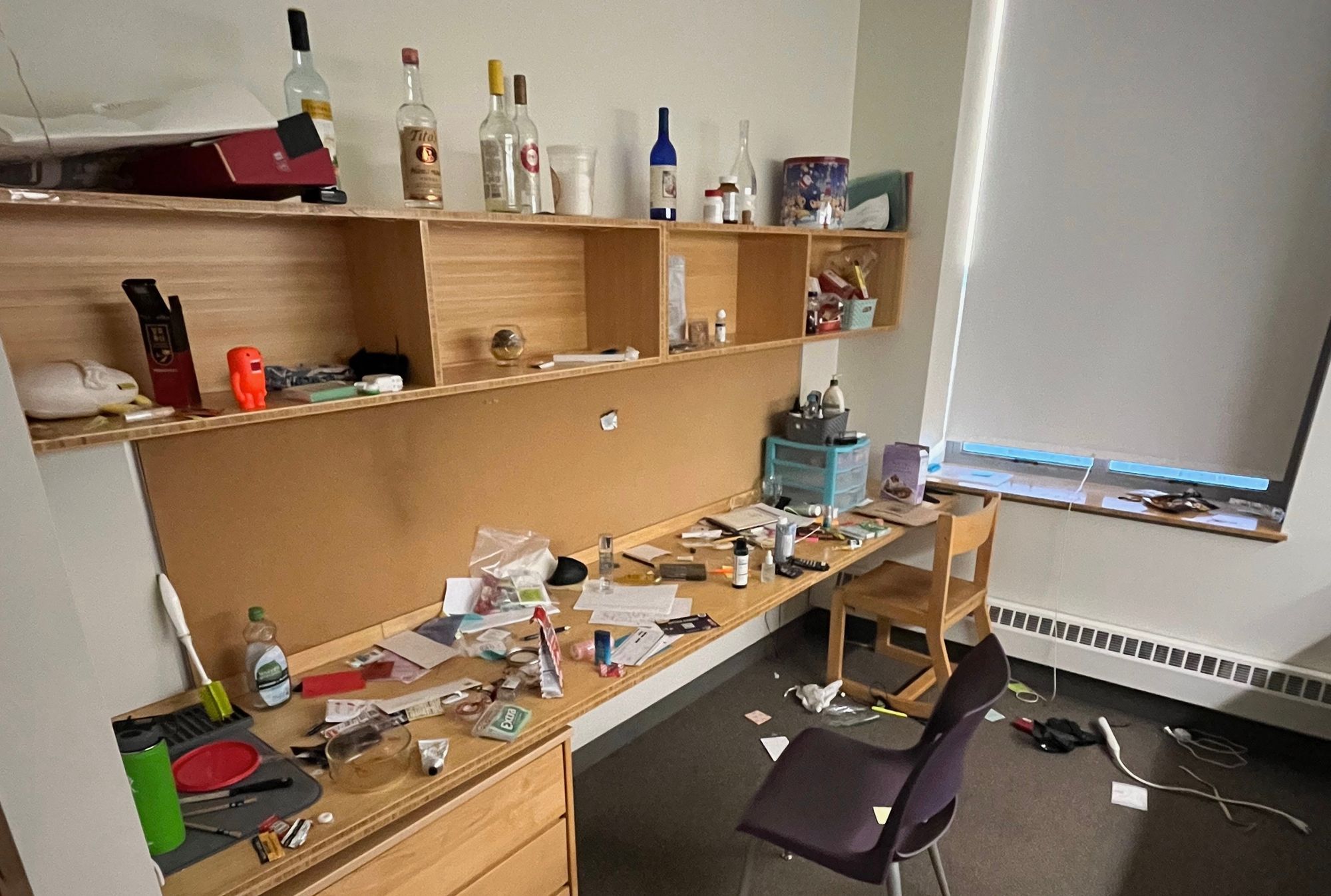 On Jan. 18, the Office of Student Affairs (OSA) Operations Team sent an email at 11:34 p.m. to all students with vacancies in their rooms notifying them that they had until 10 a.m. the following day to find new roommates, or else Housing Operations would assign them roommates at random.
This was just one of the difficulties students reported experiencing while trying to finalize housing plans for the spring semester. Students described that the administration failed to communicate whether they could secure housing for J-term and for the spring semester, while others detailed how they were incorrectly excluded from room draw and assigned to uncleaned rooms. Students expressed feeling frustrated and stressed out by the administration's lack of response to their concerns, with many still left in the dark as they moved back to campus.
Tylon Crump '24E, who lives in a two-room suite of four people, explained that the administration never contacted him about the vacancy in his room prior to the Jan. 18 email.
"In the fall, I never received communication from ResLife [Office of Residential Life] about what they were planning on doing about the vacancy," said Crump. "I was kind of under the assumption that when my roommate left, the suite was now just the three of us instead of the four of us, and I'd have that room to myself."
Crump added that the timing of the email made it nearly impossible for him to find a new roommate. "It was just short notice in general to give somebody 12 hours [to find a new roommate], but they gave us all the worst possible 12 hours," he said. "I started firing off texts right away and I was staying up until 2 a.m., but … it was just really hard to even get in touch with anybody."
As a result, Crump responded to the email immediately asking if he could get an extension on the decision. "Having to adapt to living with a random roommate, who is like a stranger, was just a stressor that I didn't really need. I have practice from 9 to 11 p.m. at night, and if I'm coming in [to the room] at midnight while my roommate is asleep, that's something they shouldn't have to deal with," Crump explained.
He shared that Housing Operations was unwilling to grant his request for extra time to find a new roommate, regardless of his circumstances. As of two days prior to his move-in date on Feb. 4, Crump said he still hadn't heard from the administration about whether he would have a new roommate.
"Especially since I'm moving in on the last day possible, I'm giving them all the time in the world to keep me in the loop — and they just haven't," he said.
Like Crump, Dania Hallak '24 received little information regarding the vacancy in her current room and returned to campus without knowing if she would have a new roommate in the coming days.
"I asked [Housing Operations], 'What are the chances of me having a roommate?' and they were like, 'It's very, very slim, but we never know. The chance of you getting a roommate is still there,'" Hallak recalled. "It's just so frustrating to never get a definitive answer."
As Hallak seeks a potential room change, she said that the administration's ambiguity surrounding her housing situation has persisted. She noted that when Housing Operations agreed to provide her with a new room, she was told she would receive a list of available rooms to choose from. She never received that list, however, despite repeatedly following up with the administration about it.
Weeks later, Hallak said Housing Operations offered her a one-room double and told her it has a registered female resident, but did not give her a name. "I thought I would have a roommate, but when I walked in [to the potential new room], there were no personal belongings in it," she recalled. "I was like, 'So does that mean I won't have a roommate?"
"I think the most frustrating part is I never got a name for who I would be living with in either room," Hallak added.
In addition to the lack of communication regarding vacancies, students seeking housing — both for J-term and for the spring semester — also experienced a series of difficulties obtaining rooms.
Pavan Nagaraj '22, who was not on campus for the fall but lived on campus for J-term to compete on the men's squash team, said he was granted temporary housing only two days prior to his move-in date. "Getting a plane ticket [to travel to Amherst] was a difficult venture," Nagaraj said. "Ideally, you would know you have a room at least a week in advance, instead of learning [about room availability] the day you have to make a booking [for a plane ticket]."
The lack of clarity surrounding his rooming situation continued once he arrived on campus. "When they [Housing Operations] said temporary housing, I was under the impression that I'd be only staying there for a week or so and would go to my permanent residence for the rest of J-term. That didn't happen, because weeks later I'm still in the same room," Nagaraj said.
Nagaraj relayed that after experiencing several delays in the housing selection process, he finally walked into his new room assignment — only to discover that the room was in a state of utter mess.
"There were alcohol bottles  — some of which were broken — and a bunch of food wrappers everywhere," he said. "The student who had departed the room didn't clean it at all — it was just completely destroyed, for all intents and purposes."
Nagaraj added, "What was shocking was that they [Housing Operations] didn't even look into the room."
He described feeling frustrated by the lack of transparency from the administration throughout the process. "When I spoke to the CA [Community Advisor], she said that the Housing Ops team was just inefficient [and] that it takes a week or so for them to clean the room," Nagaraj said. "But then, when I went directly to the Alumni House, they said they'd get it [cleaning the room] done the next day, which they did. I wouldn't have minded if the process was a little slower just so I could be apprised of everything."
Like Nagaraj, Margaret Werner '22, who returned to campus to compete on the squash team, reported that the administration gave her seemingly ever-changing information about obtaining housing for J-term. She recalled, "[The room draw] was actually originally supposed to be very early December. Over the course of December, I would get emails the day before the room draw was scheduled saying that they pushed it back another week, then another two weeks. Then finally, on the Friday before the office closed for break, they [Housing Operations] said, 'You're gonna have temporary rooms.'"
According to Dean of Students Liz Agosto, temporary housing was provided for J-term because vacancies for the spring were in flux and not yet vacated.
Werner expressed confusion regarding the timing of the administration's communication. "When I reached out to [Housing Operations], I was curious about how I would learn about my room, because … the office [would be] on break," she said. "We [students on campus for J-term] actually moved in before the office was back and running again, which meant that there was literally no one to reach out to if we had any questions or concerns."
As a result, Werner said she has called Housing Operations nearly 20 times over the course of the last two months. "I've asked questions about all the changing deadlines that they've given, and about accessibility and accommodations, and there were just no answers," she recalled.
The administration's lack of communication made the process of moving in much more stressful than usual, said Werner. "I didn't know if I was going to be able to come back to campus to compete with my sport, because I knew that I would have to be living on campus and in the college's testing protocol in order to participate, and I didn't even know if I would have a room for weeks," Werner recalled.
Following the host of issues students experienced obtaining housing for J-term, the structure of the spring room draw created even more stressors for students.
According to Agosto, the spring room draw ​​only included students who did not have a housing assignment in the fall and students with housing accommodations approved by Accessibility Services.
"We do not have enough vacancies to accommodate all students who wish to change rooms from the fall semester," she said. "Once spring semester arrival is complete, and data are confirmed as updated and accurate, we will be able to open up additional room options for swaps or changes with the vacancies available."
Agosto also noted that the date for addressing requests for direct swaps and independent room changes is Feb. 16, a couple weeks after students move back to campus. She added, "We do not expect to have a sufficient vacancy rate to provide for students' top preferences, and for some students we may have no options."
Molly Cooper '22, who lived on campus during the fall, said she sought a new room for the spring before the fall semester even ended, but on the day of the spring room draw, Cooper realized from speaking to other students that the administration had left her out of it. She explained that after emailing and calling multiple times that day without receiving a response, they confirmed that she wasn't included in the room draw.
"I spoke to my CDC, who said she would send me a list of available rooms within the following week. A week passed, and I didn't hear from her, so I emailed her again. Another week, I didn't hear anything — so I tried again, and again the next week," Cooper recalled.
Cooper described being told that she wasn't eligible for the room draw because she lived on campus during the fall and didn't have accommodations. However, she says she had accommodations prior to that date and told the administration such. Cooper added she was eventually given a new room assignment.
She feels that the whole housing process this semester was really stressful. "I literally couldn't sleep in my room [last semester] because it was just so loud. It was difficult to know what was going on - I didn't know if they [Housing Operations] were going to offer me a [new] room, if I would even hear from them, or whether it would be possible for me to go back to campus," Cooper.
In response to the host of communication challenges students underwent, Agosto stated, "As Dean of Students, I take full responsibility for the timing, communication, and housing challenges students experienced this January. I work closely with [Senior Associate Dean of Students] Dean Gendron, who provides oversight and support for a small group of staff called the Student Affairs Operations Team (OSA Ops). While there are a range of factors involved in the delays and errors, we will not fall back on those as excuses. One of the priorities for Student Affairs this semester is clear and consistent communication. Students deserve to know what to expect and to be given enough time to make informed decisions. We apologize for the strain the poor communication caused during this period of time and are taking steps for improvement."
Agosto said that Student Affairs staff are managing issues for students who have arrived on campus and encountered barriers. She also added that the administration is now reviewing responding to emails sent to OSA Operations, which includes Housing Operations, and taking corrective actions.
Agosto added, "We will be communicating regular information about upcoming deadlines and processes soon. The process for students interested in changing rooms will begin on Feb. 16 and will prioritize students who have already submitted requests. Before the end of February, students will receive dates for the spring Housing Selection Process (HSP), move-out dates for the end of the spring semester, and more details about both processes."