covid protocols
As College Adjusts Protocols, Students Express Mixed Feelings on Quarantine
To contain the rapid-fire spread of the coronavirus in the fall and spring semesters, the college imposed strict Covid-19 precautionary measures and testing protocols. Perhaps the most complex problem that the college has faced, however, is how to respond to positive Covid-19 test results from on-campus students. For this, the college has resorted to an age-old infection control measure: quarantine.
Unfortunately, when put into action, quarantine policies at the college have broken down, putting students and college staff at risk. Addressing students' physical, nutritional and mental health needs in quarantine has been a remarkable undertaking for the college. Though administrators have done their best to accommodate those being isolated — and have notably improved their effectiveness over time — many students have faced tremendous challenges in confinement.
The Student sat down with three students to speak about their quarantine experiences. All students interviewed requested to remain anonymous, for fear of social backlash. The Student first spoke with two male first-year students who were placed in quarantine twice, both after a respective close contact tested positive. During their second quarantine, the two students, along with four other students who were in quarantine, broke their quarantine and gathered in the common room of their hall. The six had all been contact-traced together and had extended contact with the positive case before undergoing the quarantine. Ultimately, however, the six students were dismissed from campus on March 20 for their actions.
The first student, who is a first-year student on the swim team, will be referred to as Swimmer from this point on. Swimmer completed his quarantines from Feb. 22 to March 1 in the Rodeway Inn and from March 10 to March 17 in Plimpton Dormitory. He was initially informed that he would be in quarantine until the school received three consecutive negative tests from him. Sadly, this took longer than expected and required him to spend 16 days in quarantine. 
Swimmer was widely disappointed by the decision that the college made to send him and his friends home. He protested the punishment by attesting to the tough and isolating conditions in quarantine. Regarding his first quarantine experience, Swimmer said, "It was because of the poor conditions that we made such a poor choice to hang out. We were influenced by loneliness, anxiety, depression and many other factors."
He continued to describe his displeasure with the quarantine conditions. "For a college that flaunts its first-class capabilities and services, it was ridiculous and quite frankly disgusting. The hotel was in absolute shambles. I didn't even get to step outside until the last two days of my first quarantine. In my second quarantine, we received no outside time."
With regards to nutritional and mental health needs, Swimmer relented that the college did make an effort, but they fell short of what Swimmer felt he needed. "I wish that [the college] had been more sufficient in allowing us some more [food] options or allowing us to express our opinions about the food. They also gave us a care package which contained a coloring book and a puzzle. I appreciate the gesture, but at the same time it was once again another slap in the face for a 19-year-old," said Swimmer.
A first-year on the cross country and track and field teams was also a part of the six students asked to leave campus. From this point forward, the student will be referred to as Chase. Chase explained that he, along with the other five of the students, were placed in quarantine in Plimpton Dormitory after they were traced to one individual. Chase stated that "quarantine conditions were fine — it was just a dorm room — but trash began to pile up pretty quickly."
Chase said that he was especially concerned about the nutritional and mental health needs of his friends. "One of my friends lost a significant amount of weight — about 10 pounds," Chase relayed. "With regards to mental health, we were put in contact with a college employee: someone who works in the Loeb Center. These people did not have much mental health experience, yet they did reach out asking if we needed anything."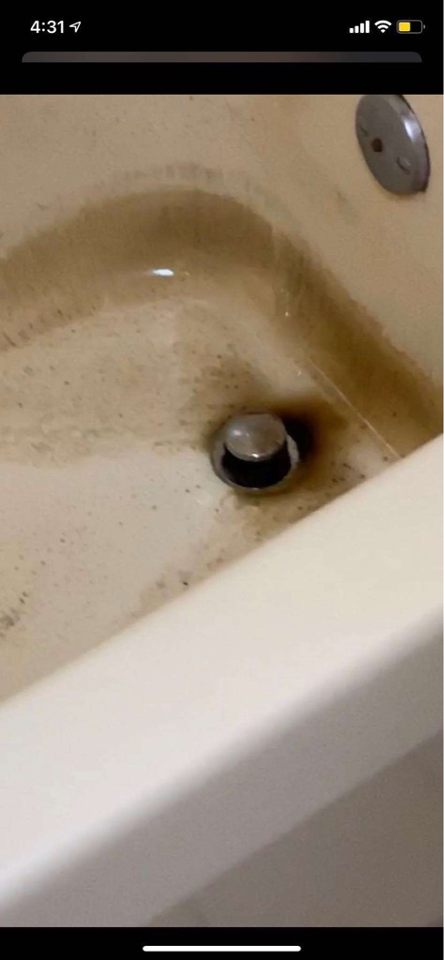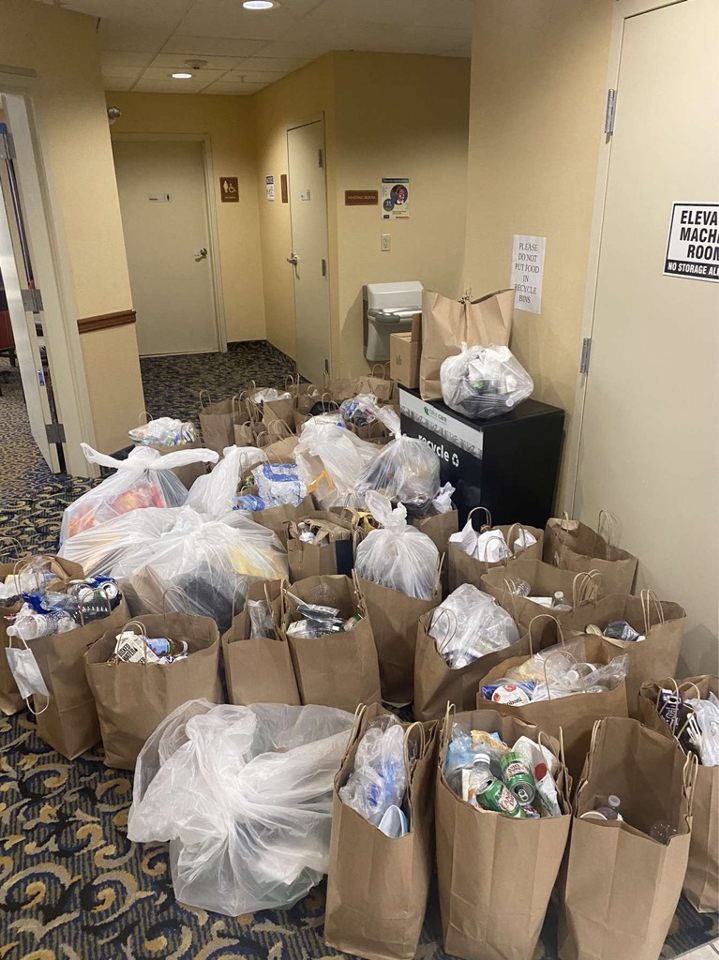 Chase explained that the six did not feel comfortable asking for anything other than outdoor time or better food. They did not trust the newly presented college counselors enough to speak about their mental state.
It seems that the college has learned from this experience and has improved the quarantine process. "Quarantine support for students has been an evolving process and we have learned more and more as we have progressed," Dean of Students Liz Agosto said.
The college has reserved certain dormitories and rented nearby hotel rooms to provide quarantine units for close contacts of individuals who test positive. Every student who is a close contact of someone who has tested positive and every individual who tests positive themselves, is sent to vacant dormitories, the Inn at Boltwood or the Rodeway Inn.
Agosto also noted that "the college has recently updated its policies for required distancing of students in quarantine. This has increased the number of rooms on campus that are usable for quarantine purposes at any one point in time, which will allow us to keep more students on campus during their quarantine rather than utilizing off-campus space such as the Rodeway Inn."
Correspondingly, students currently in quarantine have reported a good experience thus far.
A female student, from the greater-Boston area, was one of the most recent students placed in quarantine on March 24. This student will be referred to as Curie. "I was put in quarantine on Wednesday, March 24, because contact tracers found that I was a close contact with a student who tested positive for Covid," she said. "I was told that I would be in quarantine for as little as one week, if my following three Covid tests turned out to be negative."
In the case that Curie contracted Covid, she would be moved to isolation housing for a longer period. As of now, she anticipates being back in her normal dorm room on March 31. "I'm quarantining in Plimpton first floor, which is really lucky because being first floor means that I have a common room that I can utilize! The quarantine conditions are pretty good, with all the spaces pretty clean. The only other student in my dorm is another close contact who is on the second floor," Curie said.
Curie did admit that it feels "a little spooky at night, though, being on the hill in an empty dorm!"
For Curie, student affairs has been remarkably "helpful and kind." Curie said that she has received everything that she needs in a timely manner. She was connected with a liaison who checked in daily and answered Curie's questions. "As for my mental health, my liaison has been really great about making sure I get the support I need in that area," Curie indicated.
In terms of food, Curie was very satisfied. "The food that the college provides is really great — you get one bag with 24 hours of food each day. It's honestly pretty fun receiving the bag each morning and rifling through it to see what you got. They give you a lot of food, so you still get to pick and choose what you want to have, but you can also send in requests, which is great," she added. Curie did note that she decided to get a Whole Foods groceries order, though, to supplement what the college had provided.
Curie added, "The last thing I'll mention is that the policies for quarantine are pretty strict (understandably, though), so we're only allowed to hang out outside of the dorm (close to the building) for an hour or two a day. But yesterday, they brought us bubbles, sidewalk chalk, a jump rope and a hula hoop, which I thought was really cute and fun."
Agosto also stated that during quarantine, the college does their "best to support students' needs proactively and to be responsive as issues arise." She confirmed that each day, students are delivered a range of meals for a 24-hour period, which are designed to meet the individual's dietary needs and restrictions. She also mentioned that every quarantine room is equipped with a microwave and a refrigerator.
In terms of health resources, the college appoints a health service staff member to observe testing and to monitor Covid-19 symptoms, as well as a liaison to accommodate mental health needs. Additionally, "the Counseling Center reaches out to all students in quarantine who stay longer than 24 hours to alert them to our services and offer them resources for managing the time alone. For those who are in isolation, we also have activity bags that we deliver that contain puzzles, games, art supplies and other items to help pass their free time, which was in direct response to requests from students who were 'Zoomed out,'" Agosto said. As the college continues through the trial-and-error process of figuring out optimal quarantine protocols, students are evidently seeing improvements. Still, as student testimony shows, living in isolation during a pandemic is a challenge regardless of the accommodations.