Sports
The Mixed Covid-19 Landscape of NCAA Women's Soccer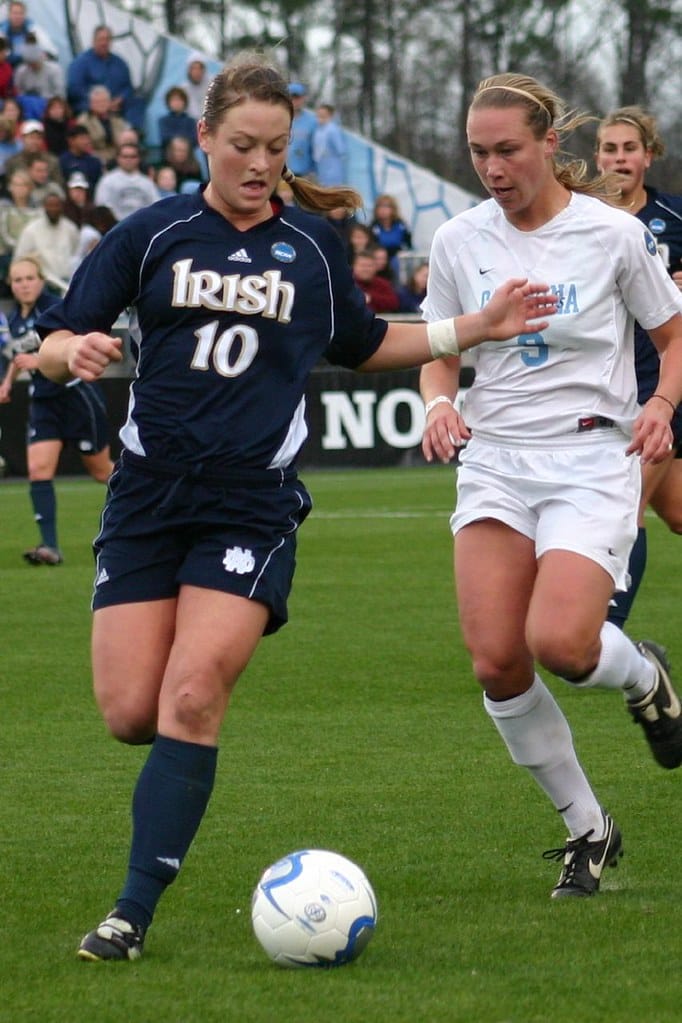 Even as the Covid-19 pandemic continues in the United States, the NCAA has strived to find innovative ways to move forward with college athletics. In many sports, stringent testing protocols for student-athletes and team "bubbles" are enabling this season to continue despite what is going on in the world. However, the response to the NCAA's decision to allow teams to continue playing games looked differently between divisions, conferences and on the school level, as is the case in women's soccer.
All three NCAA divisions have cancelled or postponed their respective women's soccer championship tournaments and allowed individual leagues and schools to make their own independent decisions about whether or not to hold regular season games; while the response from Division I schools has been varied, most Division II and III leagues, the NESCAC among them, have canceled or postponed their 2020 women's soccer conference season. However, despite canceling league play, many conferences have allowed schools to make individual decisions to play games against local teams, with many schools deciding against this option and canceling games altogether. In response to this trend, the NCAA determined that all Division I fall student athletes will receive an additional year of eligibility and an additional year in which to complete their four years of eligibility through a blanket waiver. For Division II and III, a similar waiver was approved that allows players to not burn a year of eligibility for practicing with their teams this fall. This waiver also allows them to play up to a certain number of games without losing a year of eligibility or a term of attendance for any academic term by which to complete it (normally, student athletes at the Division II and III levels have either ten semesters or fifteen quarters to complete their four years of eligibility).
Despite many Division II and III schools not playing this season, the response from Division I proved less uniform. Many leagues, including the PAC 12, BIG 10, Ivy League, America East, Atlantic 10 and Patriot League, among others, canceled their fall competition entirely on the league level. These teams have been practicing since the season was scheduled to begin in early September, some for longer.
But, the Atlantic Coast Conference (ACC), Southeastern Conference (SEC) and Big 12 all chose to continue play. All three leagues have limited teams to conference-only schedules, with every game played between two teams in their respective leagues, and have had very few positive Covid cases as a result of their careful planning. The ACC, which has 13teams, gave their member schools the ability to schedule eight conference games that counted for season standings. They also gave member schools the opportunity to schedule "friendly" games versus ACC opponents that did not count in the official conference standings, if both schools agreed to play. The league also decided to hold the ACC tournament as usual. The top eight teams after eight games qualify for the tournament. Florida State University and the University of North Carolina are currently leading the ACC, each holding an 8-0 record as of Nov. 5, and are seeded first and second respectively for tournament play.
In the SEC, which is divided into eastern and western conferences in all sports, games were restricted so that teams only play within those smaller leagues, with two opportunities to play games against SEC teams from the other conference. So, an SEC East team plays every other SEC East team and has the ability to schedule up to two games against SEC West teams. As of Nov. 5, the University of South Carolina leads the SEC East, and the University of Arkansas leads the SEC West, with 4-1-0 and 5-0 records respectively. No league-related postseason tournament is planned.
The Big 12, which has ten teams, is playing a normal league-only schedule, where each school plays every other league once. No postseason tournament is scheduled as of Nov. 7. Texas Christian University currently leads the league with a 7-0-1 record.
All of this has led to some interesting rankings this fall. While legendary women's soccer powerhouse University of North Carolina is currently ranked No. 1 in the country by United Soccer Coaches, and Florida State University is ranked No. 2, there are some new faces at the top of the rankings. Surprises Texas Chrisitan University, West Virginia University and Clemson University round out the top five. After that, women's soccer blue blood Duke University falls in at No. 6, with University of Arkansas and Texas A&M University at Nos. 7 and 8 respectively. Perpetual contenders University of South Carolina and University of Virginia round out the top ten. While much of these rankings are similar to those of a normal year, perennial top ten teams like Stanford University, University of California Los Angeles and Pennsylvania State University, among others, are not included in the rankings, since all of these teams are not playing seasons due to Covid-19. All of this has led to an intriguing season, despite the restrictions the pandemic has put on college sports.