Sports
The Roundup: All The Stuff You Missed In Sports This Week — Sept. 11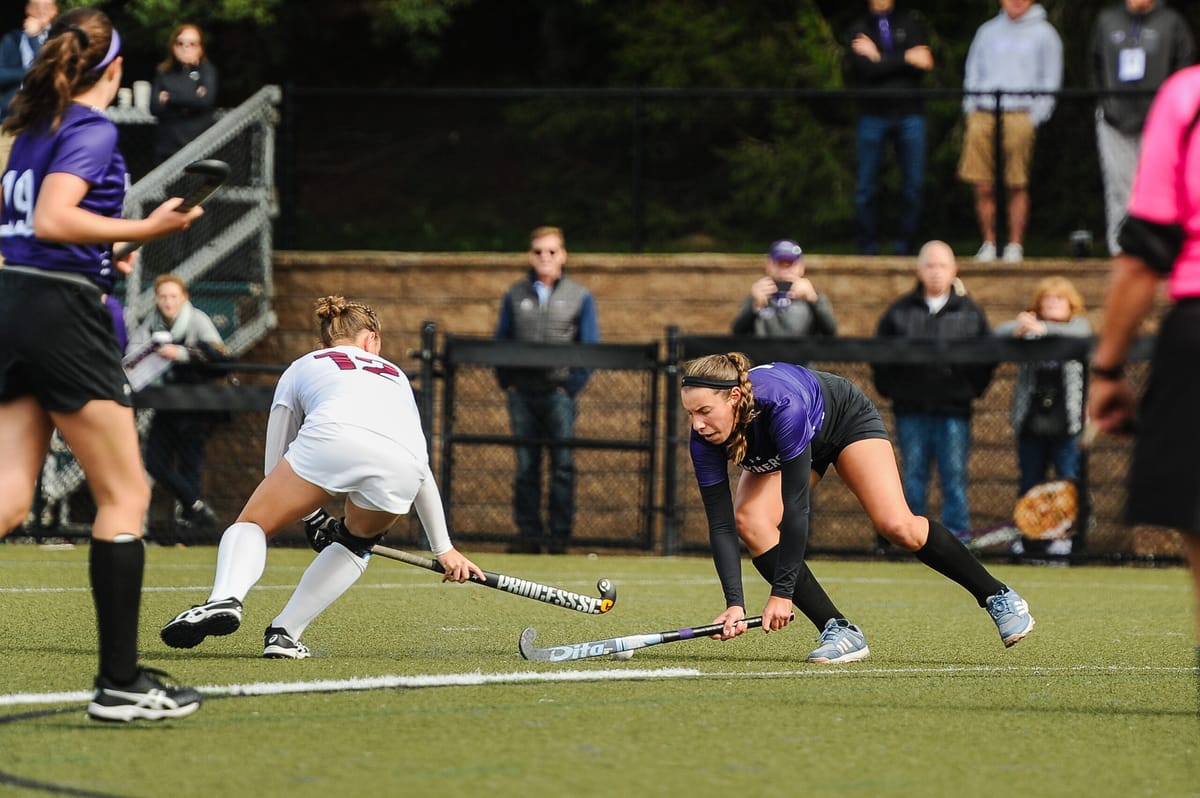 Men's Golf: This weekend, the men's golf team had its opening tournament, the Detrick Invitational, at the Indian Hill Golf Course in Newington, Connecticut. Will Lonquist '20 finished third individually with a two-day score of 145. The team finished on Sunday just one stroke below Tufts, edging the Jumbos out to take third place in the ten-team field.
Field Hockey: After driving down Route 116 to beat Mount Holyoke 5-1 on Wednesday night, the Mammoths faced off against NESCAC foe Bowdoin over the weekend. After Laura Schwartzman '20 gave Amherst the lead in the third quarter, Bowdoin scored with just moments left in the fourth, then proceeded to net the golden goal in overtime to frustrate Amherst's hopes of victory.
Antonio Brown: The controversial saga, which began after he led the league in touchdown receptions last season, has finally ended. The wide receiver demanded a trade from the Pittsburgh Steelers at the end of the 2018 season, joining the Oakland Raiders in 2019.
But his stint in Oakland was short-lived. He fought with the team over which helmet he would wear and posted arguments with the Raiders' owner online, despite being forced by the Raiders organization to publicly apologize for his poor behavior.
On Sept. 9, however, he was released by the Raiders and snapped up by Bill Belicheck and the Patriots, who signed him to a one-year $15 million deal.
U.S. Open: Daniil Medvedev of Russia and Rafael Nadal of Spain faced off in the men's singles final of the U.S. Open.
Nadal won the match, taking the first two sets, losing two more and then winning the final set in a dramatic fashion. On the women's side, Serena Williams, arguably the most dominant athlete of the 21st century, fell to an excellent performance by Canadian Bianca Andreescu.
Despite the loss, Professor of History Jen Manion and Professor of Russian Michael Kunichika hosted a "secular chapel" on Sunday in Johnson Chapel to discuss Serena's legacy and the impacts of her cultural presence on human experience. For those who missed out, read David Foster Wallace's "String Theory" and "The Meaning of Serena Williams" by Claudia Rankine in The New York Times.