News
Thoughts on Theses: Jackson Lee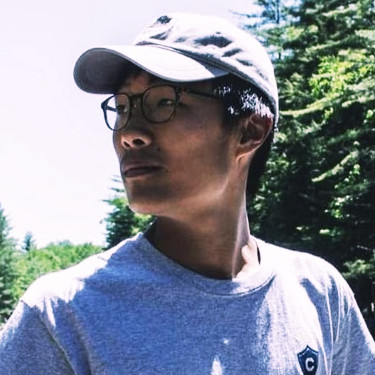 Jackson Lee is a film and media studies major. For his thesis, he wrote, casted and directed a film set in the city of Hong Kong. His thesis advisor is Elliot Montague, a visiting lecturer in Film Media Theater at Mount Holyoke College. 
Q: What is your thesis about?
A: Sure. So I'm doing a thesis in film and media studies (FAMS). Usually FAMS theses consist of a creative component and a critical component — the creative component usually being kind of a film or some other project and a critical component being an essay. And you can kind of determine for yourself then how prominently you want either side to feature. So if you want to work really heavily in the creative component side, then your critical component can be pretty diminished in comparison, and vice versa. I initially set out to do a kind of hybrid project and kind of do them equally. And I think it came to be the case that I actually did a lot of creative work and so I kind of have less of a critical component to do to complete the requirements of it all. But I made a film — I made it in Hong Kong, which is where I live. I hadn't planned to make a film in Hong Kong. During a regular year [i.e. without Covid], I would have had maybe more choice, or kind of control over what that what the location of film that I would want to make would look like or would be. But that turned out to be a very interesting and very introspective process to go through — of being at home in a place where I grew up but have now spent a lot of time away from since coming to Amherst and so on. So I wrote [the film], directed it and casted people that I found just on social media, like on Facebook groups local to Hong Kong. I shot a film about a photographer who comes to Hong Kong and accidentally arrives a day earlier than he had planned to and does not have an Airbnb-type apartment to stay in for a night. And so instead he just wanders the city and encounters a very odd character late in the night in the city. 
Q: How did you become interested in this project?
A: Originally, I envisioned this project as being a kind of semi-animated film. I was especially interested in certain films that use live-action footage and then manipulate them or animate them with either hand-drawn, redrawn frames, or digitally computer-generated imagery. I always found that really interesting as a way of giving someone an image that appears realistic or has a certain quality of originating from real human emotions with facial expressions or speech patterns even and yet also having kind of an unreal quality to them. And turns out that, because I'm a student without a lot of money or too much time to do this, that drawing every single frame of an animated film is a lot of labor and a lot of time and a lot of skill that I just don't have. So instead I looked to explore other options. But I did kind of envision the style of the film and the feel of the film around being kind of set in a discontinuous reality or an unreality that maybe feels feels real because we are walking around the real streets and riding the MTR, but also feels foreign or maze-like or labyrinthian even. 
Q: What kind of research did you have to do prior to shooting?
A: I was looking into a lot of film phenomenology. I was actually reading something from a class that I took with [Professor Amelie Hastie, the chair of the FAMS department] called "Cinema and Everyday Life" where she introduced this book called "The Poetics of Space," which basically analogizes or explores poetry as a way of not generating space, but conveying it. I also have some intro animation theory that I'm reading but also am trying to incorporate a little bit of political theory that I've read. Something that I was particularly interested in and something that I found was this idea from this writer, Brian Massumi, who talks about bodies and the codification of bodies and codification of subjects and how an individual is pinpointed in a progression  through time. But that was something that I found that actually really resonated with some of the films that I was watching. Also, I started watching a lot of films that were set in cities or had cities and urban space, as a way to research how I might want to make my own film. And something that I realized that is a feature of a city and something that makes it an interesting thing to write a story about and to explore is that in a city, you can get away with any character. Cities hold such a kind of limitless kind of variability of people from just all kinds of walks of life. And so there's kind of no unbelievable situation for someone to be in a city. And this creates a really interesting way to recombine different kinds of people or people or kind of create chance encounters and the kind of interactions that you wouldn't experience in other spaces.
Q: Who is your thesis advisor and how has that working relationship been?
A: My thesis advisor is Elliot Montague. He's actually a film professor at Mount Holyoke, but he works with the Amherst film department, particularly in production, and he's made a lot of films himself and does a lot of independent film work along with being a professor at Amherst and Mount Holyoke, as well. He has just a ton of really good advice just all throughout the process — around the production process, all the way from script to screen. So he's been super helpful in helping me construct the script and the dramatic need of a character and constructing meaning. I went through a lot of different rewrites, trying to figure stuff out with Elliott. Then, he had a lot of advice about gear and equipment.

Q: What have you found particularly challenging about the thesis process?
A: There was a point at which I was feeling quite discouraged about continuing to try and work on it, because I felt like I couldn't find actors or camera people and I was going to try and do it all myself somehow. I was feeling really kind of lost and stuck. Elliott just said, "Listen, you have to pound the pavement. And you've got just see where there are people out there because people do want to act and you can find them." I ended up finding two actors to feature in the film and a camera person through one of the actors that I met. And it was all just through Facebook groups for actors looking for work in Hong Kong. Everyone that I hired was also just so professional and everyone that I worked with was so professional and really efficient with our time. And I think we actually created something that I'm really excited about that I definitely wouldn't have been able to create just by myself. 
Q: What has been the most rewarding part of the process?
A: I might have a better answer for you in 30 days when it's done. But I've made a couple of short film projects before in previous classes and I've tried different roles in doing a lot of different projects. And I was never sure what exactly most interested me. I knew I liked writing, I get really nervous directing and I feel really, really put off by using the camera — the camera is actually my worst enemy — but I love editing, as well. Editing and writing are my two big ones. But with this project, I've tried a bunch of other roles now and I've worn a couple different hats, and I'm really just grateful for that experience — that breadth of experience because where else can you do something like that?
Q: Has anything about the creation process or the research process particularly surprised you?
A: Nothing in the structure of the actual thesis work has been surprising, per se, but there have definitely been swerves and roadblocks just in light of the whole pandemic situation. My original idea was one that I had started working on in early March, right before everyone got sent home and I was going to spend a lot of time in the IT lab trying to figure out how to make an animation. So that kind of fell through and then I wasn't clear on where I was going to be able to make my film or whatever. So I was also kind of stuck for a long time in early months of quarantine because there was just no certainty about where I was going to be or if I could be anywhere else to make a film. And when it became clear that I was going to be in Hong Kong and that was going to be reality, then it kind of took shape and became something that I was actually excited to make, albeit different from my original vision. So there were definitely changes but nothing in the work that surprised me. 
Q: Has this thesis influenced your plans for the future?
A: In some ways, I'd say yes, especially because not only did I spent a lot of time making film this year, but also I've done it for my class requirements in previous semesters. I've basically made a film every year in the last three years, maybe a couple more. And I almost felt at some point when I was getting towards the end, I was like, "I kind of miss doing the reading and the research." I do much less of that now, because I did a lot of that at the beginning. That actually inclined me to look into opportunities to try doing more kind of film theory and actually led me to apply to the master's program at Columbia that they have for FAMS, which I got. So I'll be going to Columbia next year for that. So in an indirect way, it has definitely inspired me to want to do some of that. But I've always had a sense, even from kind of early in Amherst, that I wanted to do something in film, whether it would be industry or more criticism and writing — or if I should be so fortunate to do both, that would definitely be the ideal goal for my future.
Q: What advice would you give someone who's considering doing a thesis in FAMS?
A: Um, do it. Absolutely do it. I've seen a lot of people do some cool comprehensives as well, but especially if you like both sides of film — in practice and in theory — the thesis is so perfect for that, because it's such an insane amount of freedom. And funding — go get that funding. We have nice artist grants. I got grants from the Alpha Delta Phi & David P. Patchel Funds. And I also got a stipend check from the Lane Fellowship for Creative Artists, for students who are working on creative art projects. A lot of times they just go to thesis students in art or FAMS. So the opportunities at Amherst for that are really fantastic and I had just an amazing amount of help doing that. So definitely do it, because it's a great opportunity.