Sports
Top Women's Hoops Recruit Azzi Fudd Looking to Four Years of UConn Growth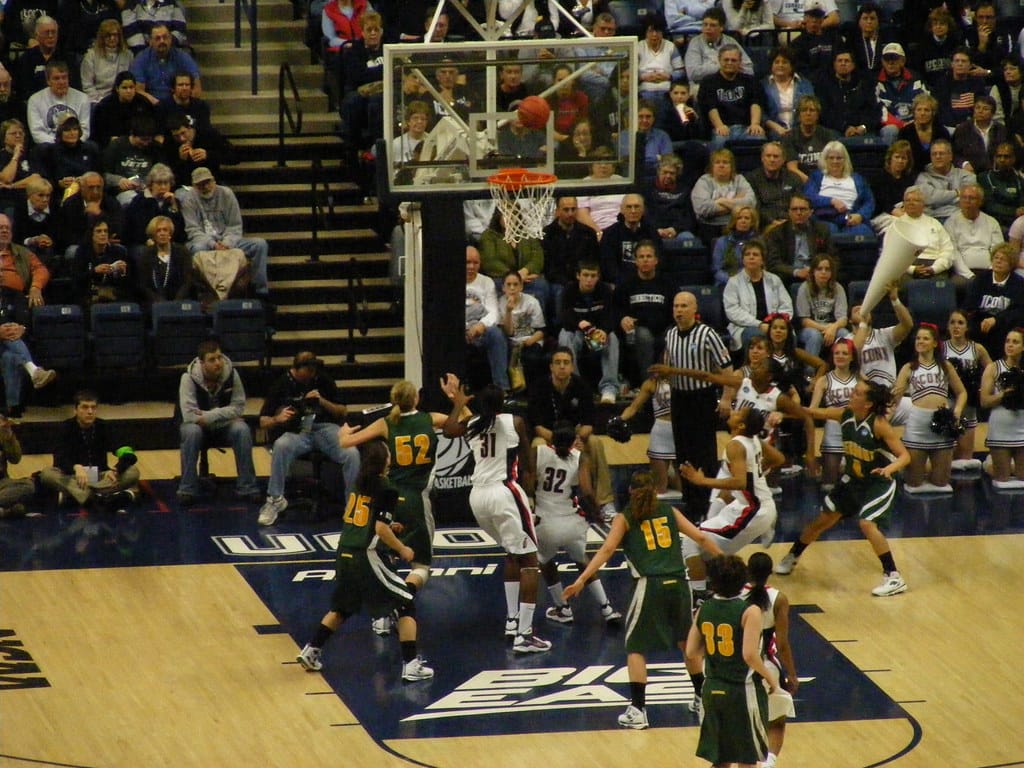 On Nov. 11, Azzi Fudd, the number one women's basketball recruit in the class of 2021, signed with the Division I powerhouse University of Connecticut (UConn). A 5'11" guard from Washington D.C., Fudd currently attends St. John's College High School. Her mother, Kate, played basketball at North Carolina State and Georgetown before being drafted by the Sacramento Monarchs in the 2001 WNBA draft, and her father, Tim, played basketball at American University. Fudd was named after the women's basketball legend Jennifer Azzi. 
Growing up in a basketball family, Fudd showed signs of a basketball superstar from a very young age. At 11, while in sixth grade, Fudd received her first scholarship offer from the University of Maryland.
Technically a combo guard, Fudd can play all five positions. Fudd is known to be very athletic, to have a strong mid-range game, to share the ball and create plays, and to have incredible court awareness. She is especially well-known for her jump shot, with two time NBA MVP Stephen Curry comparing Fudd's shot to Klay Thompson's and Ray Allen's.
Aside from the scholarship offer she received in sixth grade, Fudd began going on college visits in 2015. She visited a wide range of schools including UConn, Louisville, Oregon, University of California Los Angeles (UCLA), Kentucky, Texas, Notre Dame and Maryland. Over the past few years, Fudd narrowed her choices to UConn and UCLA, and, following in the footsteps of many WNBA superstars, Fudd committed to UConn, where she hopes to aid them in winning many more championships.
In April 2019, Fudd tore both her ACL and MCL at the USA Basketball Under 18 3×3 Tournament. However, she worked hard in her recovery, and, in the last 19 games of her junior season following her injury, she averaged 19.2 points per game and 3.5 rebounds per game. Looking forward to playing games the entirety of her senior year, Fudd has not been able to play much competitive basketball due to the coronavirus pandemic. With the help of her parents, Fudd has been managing to find new ways to train and practice while staying safe. While everyone is awaiting to see the incredible impact Fudd will make at UConn, here are some of her accomplishments from high school:
Washington Post 1st-team All-Metro in 2020
USA Today National Player-of-the-Year in 2019
Gatorade National Player-of-the-Year in 2019 (the first sophomore to ever win this award)
Member of the USA U17 National Team in 2018 and 2019
District of Columbia Gatorade Player-of-the-Year in 2018
Member of the USA U16 National Team in 2017