News
Transforming the World Through Empathy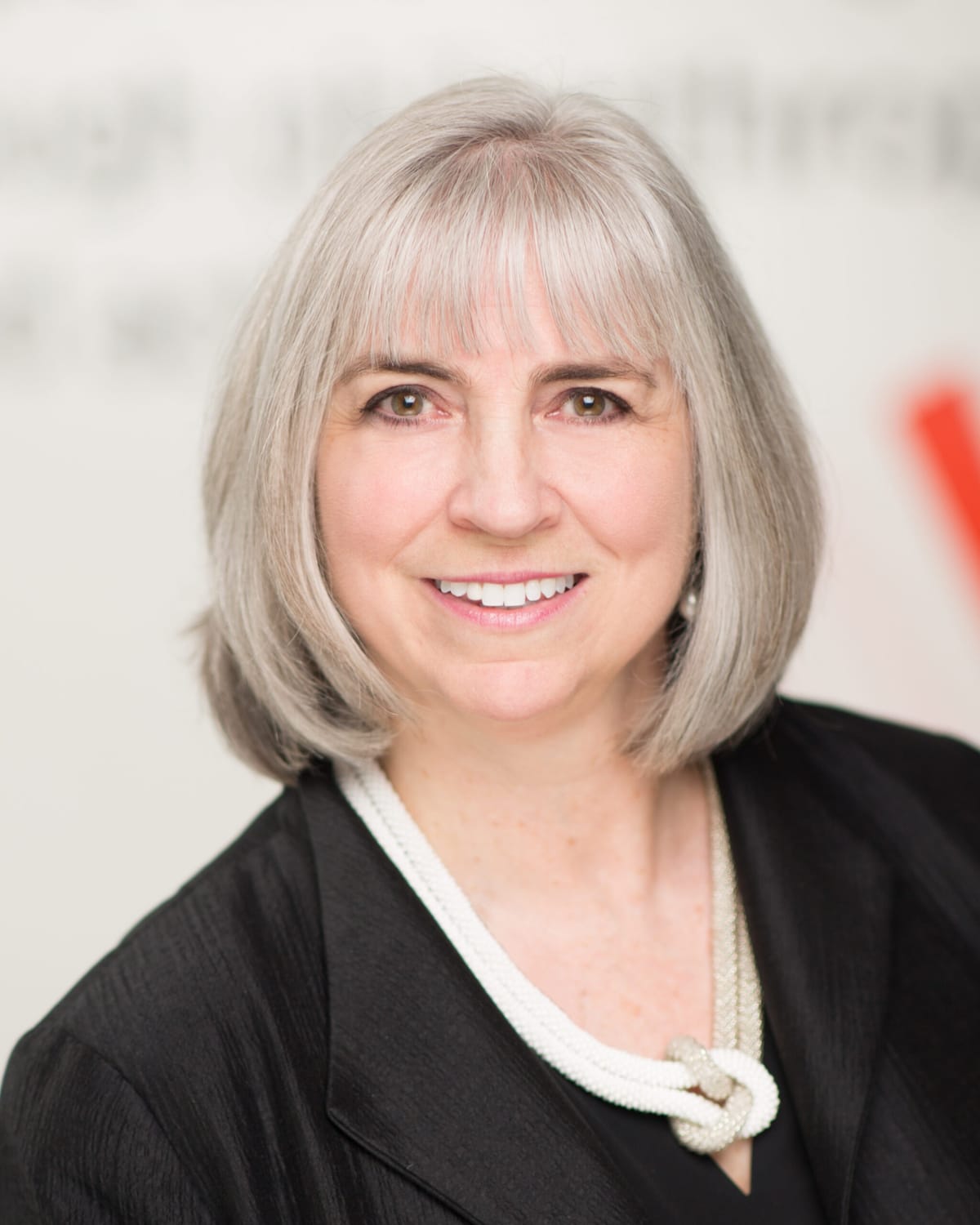 The first thing Sarah Wagner '80 told me after we started our Skype call was that she was honored, but didn't know why I had chosen to write about her. "I mean … I haven't written a novel or anything like that!" she said, laughing. But after hearing her unravel stories of her lifelong philanthropy and dedication to others, as well as speaking with family and friends who raved about her kindness and intelligence, it became clear that Wagner simply was, as I had suspected, incredibly humble.
A deeply involved member of the first full class of women at the college, an exceptionally successful fundraiser for various arts organizations and now vice president of the nonprofit consulting firm Campbell & Company, Wagner's immense accomplishments certainly deserve to be written about. Throughout our conversation, what shone through most was her ability to thoroughly put me at ease. Wagner's exceptional knack for empathizing with others and genuine kindness led her to nonprofit work, where she makes real-world impact every day by helping organizations function at their best.
Trying Something New Wagner didn't always plan on coming to Amherst. The oldest of three, Wagner was immersed in the music world from an early age, teaching piano, flute and guitar lessons after school to her siblings' friends. In fact, she had applied to music conservatories for piano and was accepted to Lawrence University — where she had originally intended to enroll. "But then," she said, "I decided that I didn't want to sit in a practice room by myself for six hours a day." When Wagner's high school counselor suggested Amherst, telling her that the school was going co-ed, she knew she wanted to apply.
"I very much wanted to try a different geographic location outside of the Midwest," said Wagner, who was born in Evanston, Illinois, and lived there up until college. She also knew that Smith College had a renowned music program; as a music and English double major she ended up taking advantage of the five-college program, enrolling in applied piano classes at Smith to supplement her music classes at Amherst. But perhaps most of all, Wagner was "intrigued by being in the first class of women [at Amherst]."
The First Women at Amherst Wagner was admitted to Amherst in 1976, when the college first began accepting women into its first-year class.
Wagner remembered the obvious dichotomies, where "you would walk into Valentine, and the ratio of men to women there was pretty much four to one. But then you'd go and participate in the social scene, and there were more women than men in the valley [because of the women's colleges]." She recalled a particular incident where one fraternity constructed convoluted procedures to deter women from joining. But not all of the women's experiences were smooth-sailing. Wagner herself was undeterred by the experience, going on to join Phi Delta Sigma and becoming an honorary member of Delta Kappa Epsilon. "It takes a while for change to happen," she added.
By her own admission Wagner was a "joiner" in college. As soon as she stepped on campus, she became heavily involved in various activities, from squash, a sport she had never played before, to The Amherst Student, where she worked as a production editor. Wagner also joined the soccer team, the choral program and crew — another sport that was a first for her.
"The best part about [being in the first class of women] was that they were just starting the sports teams," Wagner recalled, smiling. "I was varsity everything my freshman year!"
One of Wagner's Amherst roommates, Anne Melissa Dowling '80, said what stood out was Wagner's constant empathy despite her packed schedule. "Sarah was … involved in a zillion activities, and yet she always made time for and showed interest in anything I was doing or concerned about. She [had] a way of filling a day with more than any person I know," Dowling said.
Dorothea Dickerman '80, Wagner's other roommate at Amherst, described Wagner's fierce commitment to all of her on-campus activities, specifically recounting her disappointment when women's crew lost their first race in the fall of 1976. "Never mind that there had never been a women's crew team at Amherst before that fall … [and] never mind that Sarah had zero experience rowing crew," Dickerman said. "She had jumped right on that opportunity, given it her all and was really bummed out about the loss, which fueled a commitment to try harder next time."
Majoring in English was a no-brainer for Wagner, who loved English classes all throughout high school. She has fond memories of Professor of English William Pritchard's class on modern poetry and Professor of Russian Stanley J. Rabinowitz's class on Russian literature.
"I had a connection with Professor Pritchard … He was my advisor. He's also a very fine piano player," Wagner said. "And [Professor] Rabinowitz has a photographic memory and remembers every student's name. He's legendary for that."
Not one to shy away from trying new subjects, Wagner found one of her favorite classes not in either of her majors but in geology. She learned about the subject for the first time in Professor of Mineralogy and Geology Gerald Brophy's class. The reason she loved the class so much, Wagner said, is because it gave her "a new vantage point."
"[The class] taught [me] to understand how the natural world was formed, and so it gave [me] a new perspective every time you looked at a landscape," she explained. "You would understand that … this was igneous rock, and [it's] shifted this way because of pressure within the earth." Coincidentally, in Wagner's current career at Campbell & Company, one of her concentrations is conservation — a topic she began learning about in Brophy's class.
Unparalleled People Skills Before joining Campbell & Company, Wagner served in senior development positions at various arts organizations in Chicago. While on Amherst's concert choir tour of Europe after graduation, she received an invitation to interview with the Lyric Opera of Chicago. The organization offered her three positions — one in education, one in the general manager's office and one in development. "I'd never even heard of [development]," Wagner remarked.
Still, she opted to work in development, fundraising for and improving the organization's finances and programs, because the job allowed her to use both her academic and social skills. "You had the opportunity to use the intellectual side of your brain for writing grants and that sort of thing," she said, "but to also meet interesting people — people who are passionate about music [and] the organization."
Dickerman noted that Wagner's first job as an assistant fundraiser at the Lyric Opera allowed her to exercise Wagner's "greatest gift of all: her unparalleled people skills." An incredibly motivated self-starter, Wagner "used every one of her skills and talents to succeed at [her job], Dickerman said. "No one handed her that job." Wagner also rose to the challenge when her boss quit, leaving Wagner to do not only her own job, but also her boss' through a year of searching for a replacement. "You can imagine the impression it made when a 23-year-old female, one year on the job, brought in the funds to support the budget for the opera of a major city for the next year," Dickerman said.
After working at the Lyric Opera of Chicago, Wagner went on to work in similar development positions at the Chicago City Ballet, The Museum of Science and Industry and the School of the Art Institute of Chicago. Through all of her experiences, Wagner's exceptional social skills and ability to make anyone feel at ease were central to her success as a fundraiser.
"You learn on the job," Wagner said. "Certainly there are arts administration degrees you can get, but … that needs to be coupled with the on-the-ground-experience. Because fundraising is about relationships." Her jobs also required communicating with both the donors and the organization. "[Fundraising is] about … finding and understanding what excites [the donors] about an organization, and making a match for them that benefits the organization … In the process, we'd do a campaign study and talk to both the donors and the organization, and then we would help them achieve that goal, whatever it might be."
Wagner's unique skill of connecting and empathizing with ease is widely known by her family and friends. Her eldest son John Wagner '12 remarked that "everyone seems to know [his] mom."
"She just makes an impression on people. I think it's some combination of how comfortable she is with exactly who she is, her tendency to embrace levity and vulnerability, and how accepting she is of others," he said. "No matter where we go — we could even be in another city — acquaintances frequently tap my mom on the shoulder to strike up conversation. My family just rolls with it by now … an anticipated side effect of having a particularly endearing and memorable mother."
Wagner poses with (left to right) daughter-in-law Ellen Swiontkowski Wagner '12, son John Wagner '12 and daughter Claire Wagner '14 while hosting a first-year Amherst sendoff in 2012. Photo courtesy of Sarah Wagner '80.
Empowering Selflessness Wagner's experience in fundraising and philanthropy began at an early age, when her parents asked her to distribute brochures and envelopes for the American Cancer Society and the American Red Cross, asking neighbors to make a donation. "But it wasn't until I started in [philanthropy] as a career that I really realized the incredible impact that it has on organizations and people," she noted.
After 15 years of fundraising at various nonprofit arts organizations, Wagner decided to move into part-time (she noted here that "80 percent-time would be more accurate than part-time") consulting for work-life balance. "The nonprofits I used to work at actually became my clients [at Campbell & Company]," she said. She went on to become the first part-time vice president at the company. "Before, everyone had always been full-time, so that was something I had to stand up for … but I was doing more work than full-time people. I was made a vice president after a short time," Wagner said.
At Campbell & Company, Wagner's job includes working with nonprofits on not just fundraising campaigns, but also on capacity building, which as Wagner describes, is "helping [the organizations] to grow their contributed revenue stream on an annual basis." She also assists nonprofits on governance, communications and analytics. Wagner beamed brightly when she spoke about her firm's mission.
"Our mission is really to collaborate and innovate with people who change lives with philanthropic vision and action," she emphasized. "And so whether I'm working with the Chicago Symphony or the Shedd Aquarium or The Nature Conservancy, [I'm] working with people who are making a tangible impact on the world in those areas. You feel good about your work every day."
Her son John observed that his mother would "undoubtedly be a force in the for-profit world" given her incredible business acumen and social ease. "But instead [she] finds tremendous fulfillment in helping to advance causes she genuinely believes in," he noted. "Her entire career has been an extension of her moral compass, and she has never wavered in her dedication to either her profession or the people in her life."
A Lifelong Curiosity According to Wagner, a typical day for her involves anything from conducting interviews with donors and attending board meetings, to internal meetings with her analytics staff and writing up reports.
"There are a lot of conversations with donors," she said. "And then [there are] internal meetings to determine the strategy to share back with the organization."
Working with various nonprofits, however, requires coming up with various solutions. "That's what I love about [consulting]," she said, "that each organization has a different set of opportunities and challenges. So you're working within a different framework for each one, and can have multiple clients at any one time." She attributed her Amherst education in helping her realize her love for the profession.
"[Amherst] instilled in me a lifelong curiosity. A curiosity for knowledge and for problem-solving, [which] is big in consulting," she said.
One of Wagner's favorite cases while working at Campbell & Company was a campaign she led for the School of the Art Institute of Chicago. "It was their first-ever independent campaign, and it ended up being overwhelmingly successful with [the school] exceed[ing] its $50 million goal. To build that culture of philanthropy, … that was wonderful, and they were wonderful to work with," she noted.
She emphasized the value of seeing her work's impact first-hand.
"Whether it's for The Nature Conservancy where there's an acquisition of a huge piece of land that is preserved forever, or a symphony orchestra that is bringing music to people who have never heard it before," she said, "there are really touching moments for every organization, and to see some of that firsthand and to know that you had a part in it — it's very rewarding."