Arts & Living
Underrated Summer Songs You Might Have Missed Out On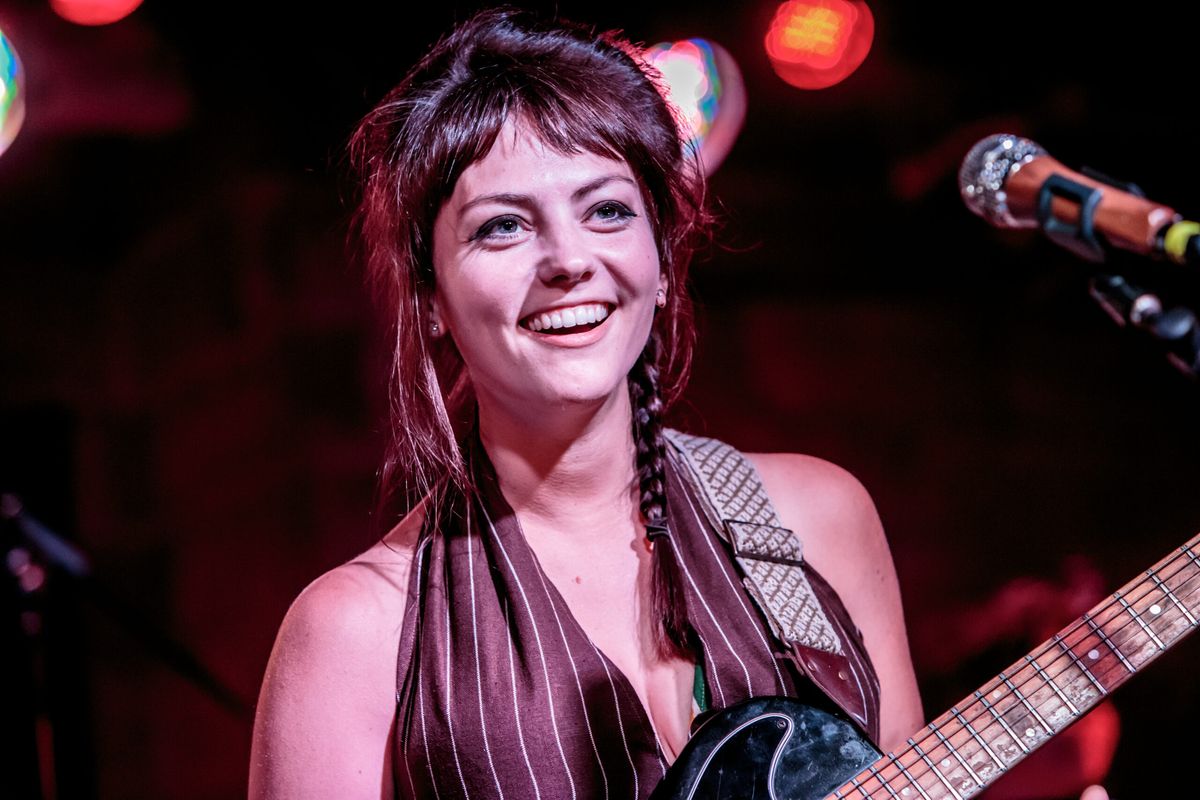 The most recent top pop music charts would suggest that the sound of summer 2019 falls somewhere between Billie Eilish's "Bad Guy" and Shawn Mendes' and Camila Cabello's "Señorita." And, yes, somehow Lil Nas X's long running hit single "Old Town Road" and its many remixes have remained up there too. However, with so many talented rising artists, it feels shallow to define our summer playlists with only these overplayed pop productions.
So to boost our collective musical repertoire, I would like to pose a counter to Billboard and recognize five songs of the summer that may have been denied a Top 40 slot, but are tracks that will surely stay with us into the fall.
"Playground" / "Outro Freestyle/4ever" by Steve Lacy Steve Lacy has been proving his production prowess for the past few years alongside his band The Internet, yet his debut album "Apollo XXI" is his most impressive feat of production and lyricism to date. Lacy epitomizes the seductive and playful quality of his work in the sex anthem "Playground," which is as tongue-in-cheek as the title promises to be. While "Playground" has received the most praise off of the album, other songs such as the closing track "Outro Freestyle/4ever" pull the album into a cohesive work that is warm, intelligent and undeniably perfect for summer.

"Dark and Handsome" by Blood Orange ft. Toro y Moi Just a year ago, independent producer and singer Blood Orange, also known as Dev Hynes, released his album "Negro Swan" to immediate praise (including some from The Student) for his intricate musical explorations regarding the issues of sexuality and race. After the immense success of "Negro Swan," Hynes stepped away from social media and seemingly dedicated his production hours to fellow artists in collaborative projects such as Solange's "When I Get Home." However, while he seemed to be taking time off, Hynes quietly produced and recorded his fifth studio album "Angel's Pulse." The album stays in touch with familiar themes of Hynes' earlier work as he navigates his own identity and community as a black, queer artist.
While the album is a dazzling and drifty work that was perfectly released to soundtrack a summer in Hynes' home of New York City, the most outstanding track of the album is by far "Dark & Handsome" which features Toro y Moi. The two singer-producers create a stripped down R&B beat that is given its melodic partner with Hynes' vocals and Toro y Moi's short but lighthearted verse. This track is perfect for your morning commute or weekend kickback playlist.
"Still Dreaming" by Ravenna Singer-songwriter Raveena has experienced quiet success over the past three years for her distinctively seductive R&B tracks and soft, longing vocals. Yet in producing her debut album, "Lucid," Raveena maintained her sultry sound but played more lyrically into a wistfulness for times past. Infusing her tracks with recordings of interviews with her grandmother, Raveena expands her romantic repertoire into a greater love that examines the intergenerational love between the women of her family. The standout track of the album, however, is the romantic tune "Still Dreaming," a starry-eyed ode to a lover who slips away even as the singer's love remains.

"True Blue" by Mark Ronson ft. Angel Olsen Perhaps the most unexpected collaboration of the summer, "True Blue" by Mark Ronson ft. Angel Olsen is a dark disco track reminiscent of German singer Nico's deliciously ominous cover of David Bowie's "Heroes" from 1981. Playing on Ronson's strength as a nearly anachronistic producer with his late 70s, early 80s sound and Angel Olsen's rich vocals, the track is funky, surprising and entirely consuming.
Olsen took to Instagram to admit her own initial reservations about the project stating, "I wasn't sure what it would be like to work with Mark. We are both from different production worlds," but says she was ultimately delighted with the outcome. The track seems to signal a transition within Olsen's upcoming album "All Mirrors," which has been teased to have a similarly dark disco feel. As a bonus, Olsen released the title track for her upcoming album in July, which promises to be reflective, rich and another evolution in her ever-changing sound.
"Where U At?" by Chinatown Slalom Perhaps one of the most underrated tracks of the summer comes from the rising genre-bending group Chinatown Slalom. The Liverpool-based band reifies the warmth of the summer with "Where U At?" off of their debut album "Who Wants to be a Millionaire?" which is reminiscent of early, genre-defying work by The Avalanches. Deftly combining the sound of your favorite lo-fi indie beats study playlist with doo wop elements, "Where U At?" is sunny, distinctive and offers promise for Chinatown Slalom's growing discography.