Sports
Volleyball Secures a Rivalry Win and Beats Hamilton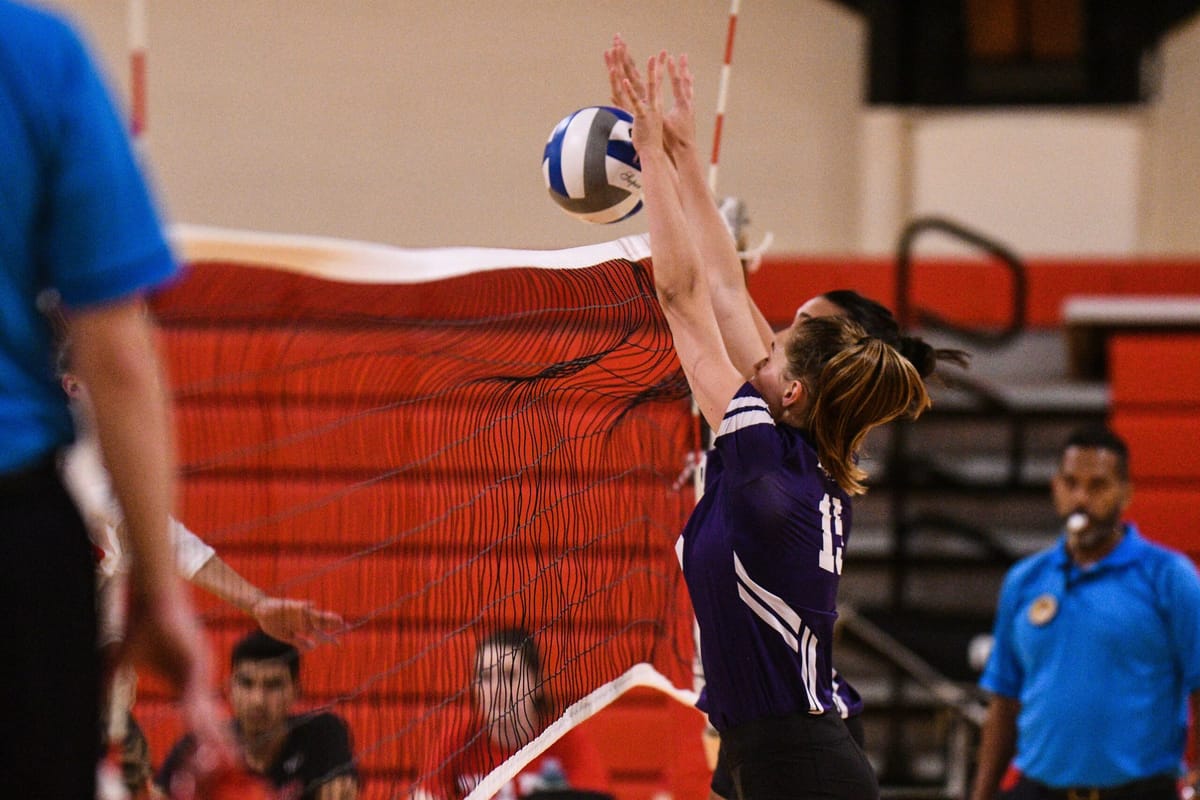 After hitting a rough patch Homecoming weekend, the volleyball team righted the ship Friday and Saturday with not a moment to lose, with the NESCAC Tournament fast approaching.
The weekend started out when Amherst traveled to Hamilton, New York, to take on the Continentals. The Firedogs got off to a hot start after Emily Kolsky '20 got the kill, then served two aces to put Amherst up 7-3.
Hamilton battled back and stole enough points to level the score at 11-11. Crucial kills from Charlotte Duran '20, Sophie Launsbach '22, Jamie Dailey '21 and Claire Dennis '20, and handling errors in Hamilton's attack allowed Amherst to close out the set, 25-21.
In the second set, the Firedogs reinforced the tone set in the first, jumping out to a 16-5 lead. Hamilton battled back, however, going on an impressive run as Amherst seemed to momentarily disintegrate under pressure, and the Continentals tied the match at 18-18. After the set became knotted at 24-24 the "win-by-two" rule came into effect, like deuces in tennis and Amherst decided how to respond to the adverse situation Hamilton presented.
Duran set up Dennis for a great kill, and then Pearl Acord '21 finished off the set with a fizzling ace. The final set was close as well, but thanks to scrappy play from Firedogs like Launsbach, who had four kills and an assist in the set, Amherst came out victorious in straight sets.
The team had a quick turnaround, heading back east to prepare for a matchup against Williams the next afternoon.
The sixth-seeded Ephs would need to put together a perfect performance to trump the Firedogs, but they were firmly outplayed. Amherst took the first set handily, winning 25-17.
The second set was a tighter fixture, as Williams pushed to edge out Amherst.
Kills by Dailey and Dennis closed out the set, and Amherst won 25-22. To finally dismantle their rivals, Amherst put together an excellent third set, winning 25-15. In the win, Kolsky had 12 kills, 14 digs, five assists and two blocks, leading the Firedogs on the stat sheet. Launsbach contributed nine kills, as well as five blocks.
As a team, the Firedogs hit the ball very well, scoring points on a quarter of all strikes over the net, an excellent percentage for a team.
Amherst gets a boost from taking down their rivals the week before the tournament starts, as they hunt a return trip to the NESCAC final after last year's loss.
Finishing the regular season with a 19-3 record, the Firedogs are a fourth seed entering the tournament, and therefore they will battle fifth seed Middlebury next Saturday, who gave Amherst three tightly contested sets the last time they met.
After that, they might have to take on Tufts, who as the number one seed in the tournament with home field advantage, will be tough to unseat.