Sports
Women's Soccer Catapults into Successful Start with Three Wins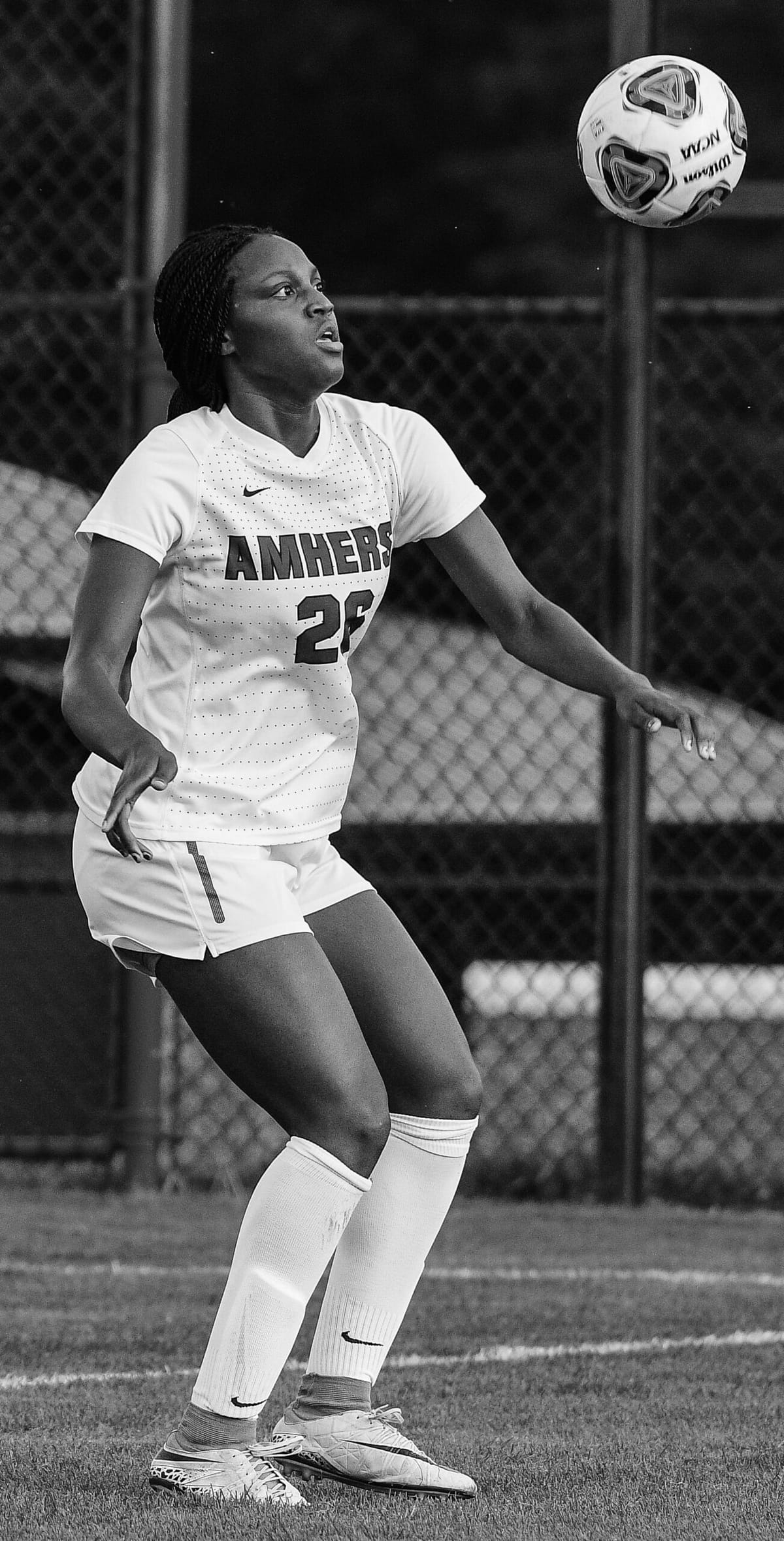 Over the past week, the women's soccer team began its season with a series of impressive showings.
The first three games of their season have instilled confidence in the squad, which has seemingly overcome the graduation of last season's key leaders with the emergence of first-year talent and energy from returning players.
In addition, in either a stroke of skilled recruiting, head coach Jen Hughes secured the addition of two Division I transfer players.
These include sophomore midfielder Jordan Bailey from Boston University and sophomore goalkeeper Antonia Tammaro from St John's University.
As the full-time whistle blew last Thursday night, the scoreboard read 8-0 in the Mammoths' favor over their local rivals Mount Holyoke.
This traditional opening game has been dominated by Amherst in recent years, and the 2018 contest was no different.
The scoring began eight minutes after the opening whistle and did not stop until the 68th minute.
A trigger-happy Amherst side outshot their opponents 37-0.
Rubii Tamen '19 opened Amherst's account on the season with two unassisted efforts, followed by a 25-yard screamer by Cassie Chin '21 and two consecutive goals by Navva Sedigh '21.
Meanwhile, Lexy Cook '21, Hayley Roy '19 and Natalie Landau '21 each netted their own in the second half.
"We take pride in our defense, both individual and collective, so to keep a clean sheet was important to us," sophomore standout Sedigh said.
24 hours later in central Maine, the Amherst team eked out a 1-0 nail-biter against NESCAC rival Bowdoin.
Unlike the opener against Mount Holyoke, this was a game of few chances, with Amherst taking only six shots to Bowdoin's eight.
The first and only goal of the game came in the 13th minute on a penalty kick taken by first-year Alexa Juarez.
The defense held strong for the remaining 77 minutes, weathering the Polar Bears' attacks until the final whistle blew.
Finally, on Sunday afternoon, to cap off the first weekend of fall sports, the Mammoths sent a message with a decisive 4-0 victory over the Lasell College Explorers.
In its third game in four days, the Amherst squad showed few signs of fatigue or complacency.
Once again, Amherst went up early, taking a 3-0 lead by the 33rd minute thanks to the efforts of Tamen, Maeve McNamara '19 and Chin. In its third shutout in a row, the team proved its grit and commitment to playing as a team.
The Mammoths will travel to Vermont to face NESCAC foes Middlebury on Saturday, Sept. 15 at noon.
The Panthers, also boasting a perfect record over three games, will surely provide a test of the Mammoths' mettle.