Sports
Women's Basketball Prepares for Title Challenge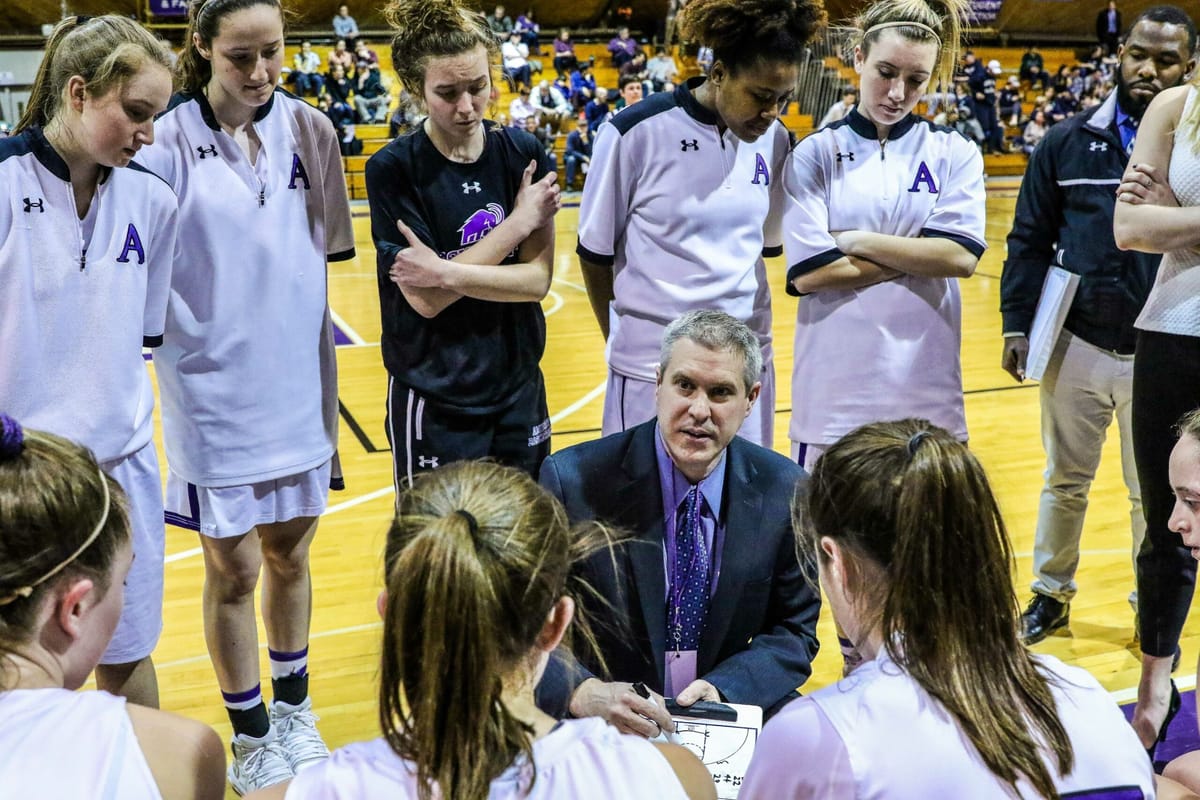 Unlike the men's program, where much is still to be proven, there is a lot of familiarity with the faces leading the women's basketball team this year. Head coach G.P Gromacki will lead the Mammoths for the 13th year and will look to keep his streak of consecutive NCAA appearances alive. Amherst has made the NCAA tournament in all 12 of Gromacki's seasons as head coach and won three national championships along the way. After being knocked out in the NCAA Sweet Sixteen a year ago, Gromacki will look to lead his team back to Columbus, Ohio in the quest of winning a third national title in four years.
Amherst returns a pair of NESCAC All-Conference players from a year ago in Maddy Eck '20 and Hannah Fox '20. Eck and Fox are both All-American candidates again this year as they head into their senior year season. Fox, a point guard and floor general, has the ability to knock down shots while facilitating the entire offense. Eck is a pure scorer with the ability to finish with both hands and is known for her ability to drive to the basket. Last year, Eck crossed the 1000-point milestone, and Fox begins the year just 34 points away from reaching 1000. It is incredibly rare to have a 1000-point scorer on the team, and this year's Mammoths squad will likely have two of them.
Cam Hendricks '20 is the only other senior year on this year's team. She has been a two-year starter for the Mammoths and gives the team versatility on both ends of the floor. On offense, she is able to shoot from the outside and play in the post. On defense, she is one of the best rebounders and shot blockers on the team. The only other upperclassman on the team is Kate Sullivan '21. Sullivan will look to provide a spark off the bench for the Mammoths at the guard position.
The sophomore class will likely be key for this year's team as Jade DuVal '22, Gabrielle Zaffiro '22, Courtney Resch '22, Dani Valdez '22 and Lauren Pelosi '22 look to play bigger roles. Resch gives the Mammoths another three-point shooter while DuVal and Valdez provide depth in the front court. Zaffiro and Pelosi will look to provide solid minutes at the guard position. Finally, Amherst will have four first years on the roster in Maggie Shipley '23, Kailyn Shepherd '23, Olivia Pachla '23 and Jada Jones '23, all of whom will look to make an immediate impact.
The Mammoths kicked off their season on Sunday, Nov. 17 when they hosted New Jersey City University in a non-conference matchup. Amherst dominated both ends of the floor, and it was not much of a contest with a final score of 80-24. Four Mammoths ended in double figures, with Fox leading the way and scoring 16 points. Zaffiro had 12 points while Shipley and Pachla each chipped in 10.
Amherst is currently the top ranked team in the country according to D3hoops.com and will be in action again when they host Ithaca College on Saturday, Nov. 23 at 6 p.m. in Lefrak Gymnasium.