Sports
Women's Golf Takes Second Place at Williams Invitational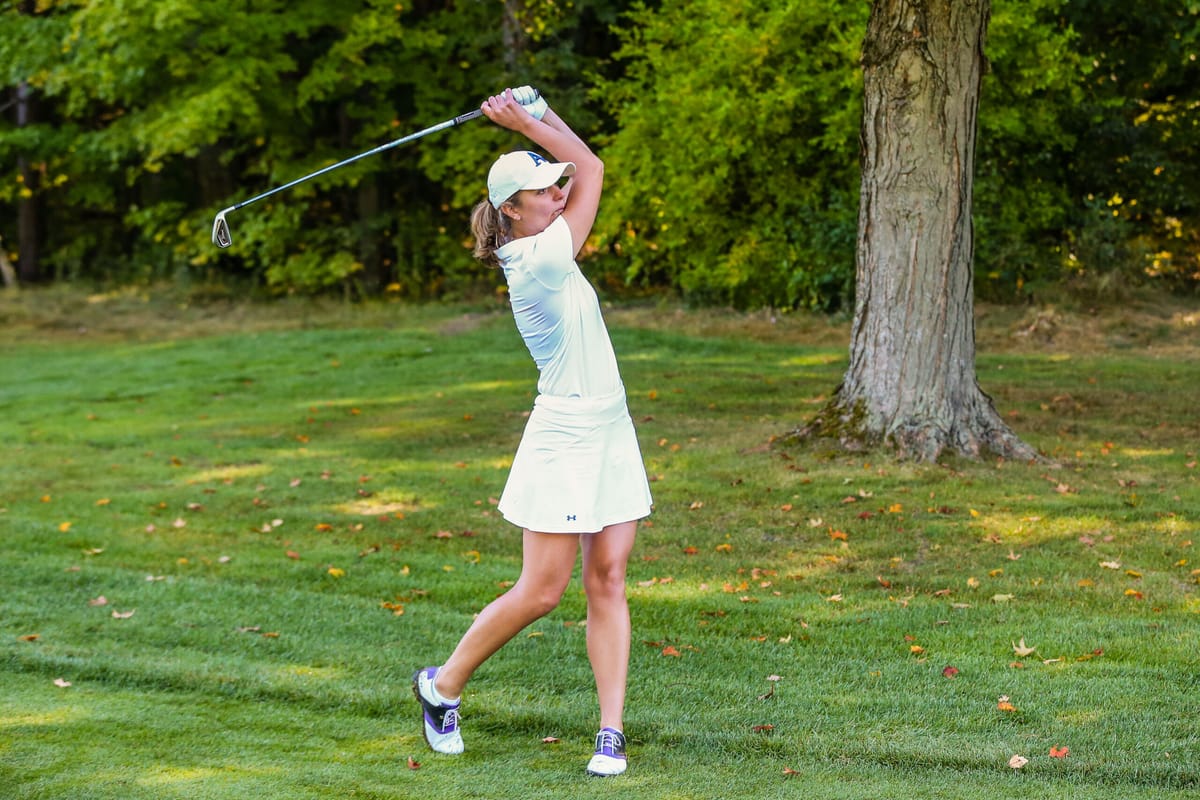 This weekend, the women's golf team traveled up north to the Berkshires to compete in the Williams Invitational against top talent from the NESCAC and the region. Surrounded by the picturesque Taconic Mountains, Amherst battled two squads of Ephs, perennial powerhouses Wellesley College and other players in a team event.
Like most of the team's fall competitions, the Williams Invitational was a two-day event. Isabelle Ouyang '21 finished day one in high spirits, as the junior carded a 77, a solid score that left her tied for third in individual scoring. Captain Morgan Yurosek '20 finished two strokes behind Ouyang, while India Gaume '22 came in a stroke behind Yurosek on day one. Mina Lee '22 finished with 82 strokes, one of her best performances of the season, and Janelle Jin '23 carded an 87 in her first competitive round of 18 at Taconic Golf Club.
After an impressive first round, the team stood in solid position. Amherst sat in third place, behind Wellesley and Williams. Three strokes, however, separated Amherst from Williams' second team of five, which performed well because of their familiarity with the course. The second Williams team would drop from fourth to fifth after their home-course advantage disappeared on day two.
Sunday saw a momentous effort from Yurosek. The senior, in her penultimate fall tournament, turned up the intensity and shot a stroke under par for the course of 72. The senior carded the best round of any player in the tournament, for a two-day total of 151, a performance solid enough to earn her a half-share of the individual title, despite being five strokes behind in the title hunt after day one.
The rest of the Amherst squad also played well on day two. Jin improved her score by 13 strokes, finishing with a score of 161 over two days. Lee held her score at 82, Ouyang only added a stroke to her impressive round one score and Gaume carded an 84.
With this impressive round, Amherst carded the best round out of any team's performance at the tournament. The effort, however, left them five strokes behind host and victor Williams.
Among at-large players who were not designated to score for their team, Lily Worden '19 was at the head of the pack with a two-day score of 168. The myriad of excellent performances, despite the second-place finish, gives Amherst something to look forward to when the team next takes the course for the New York University Invitational next weekend.