Sports
Women's Hockey Has Inconsistent Winter
The defending-conference-champion Mammoths narrowly lost to the number-one ranked Middlebury Panthers on Friday, Dec. 3 and Saturday, Dec. 4. They lost by a one-goal deficit in both games.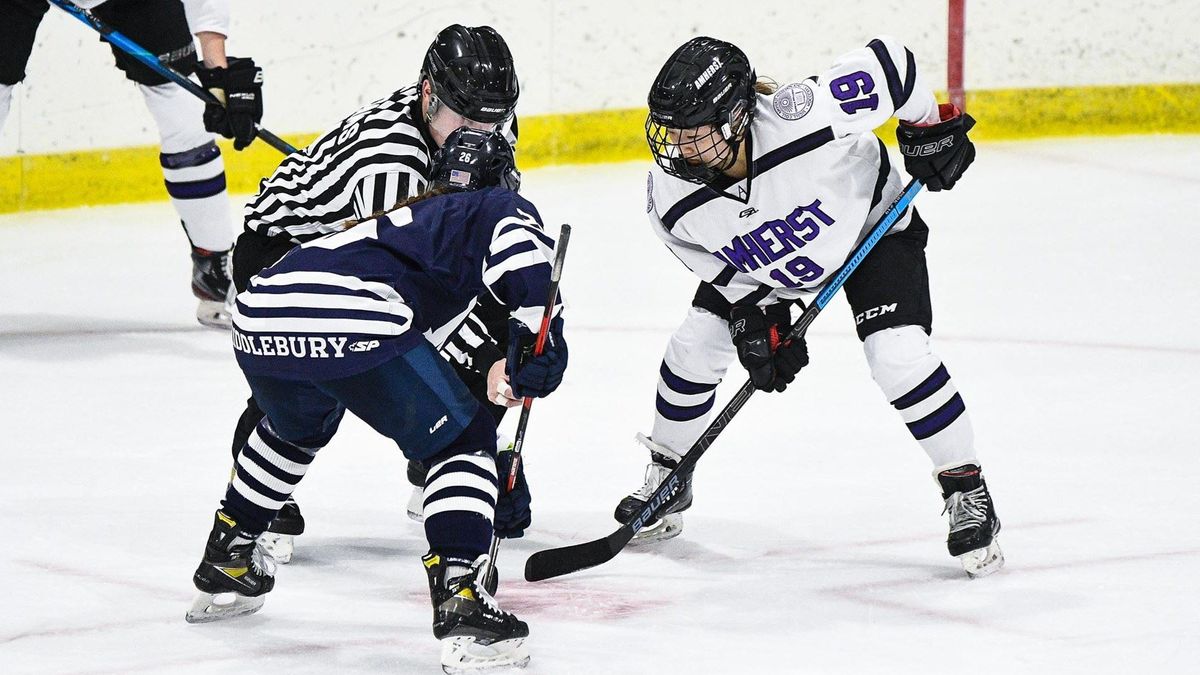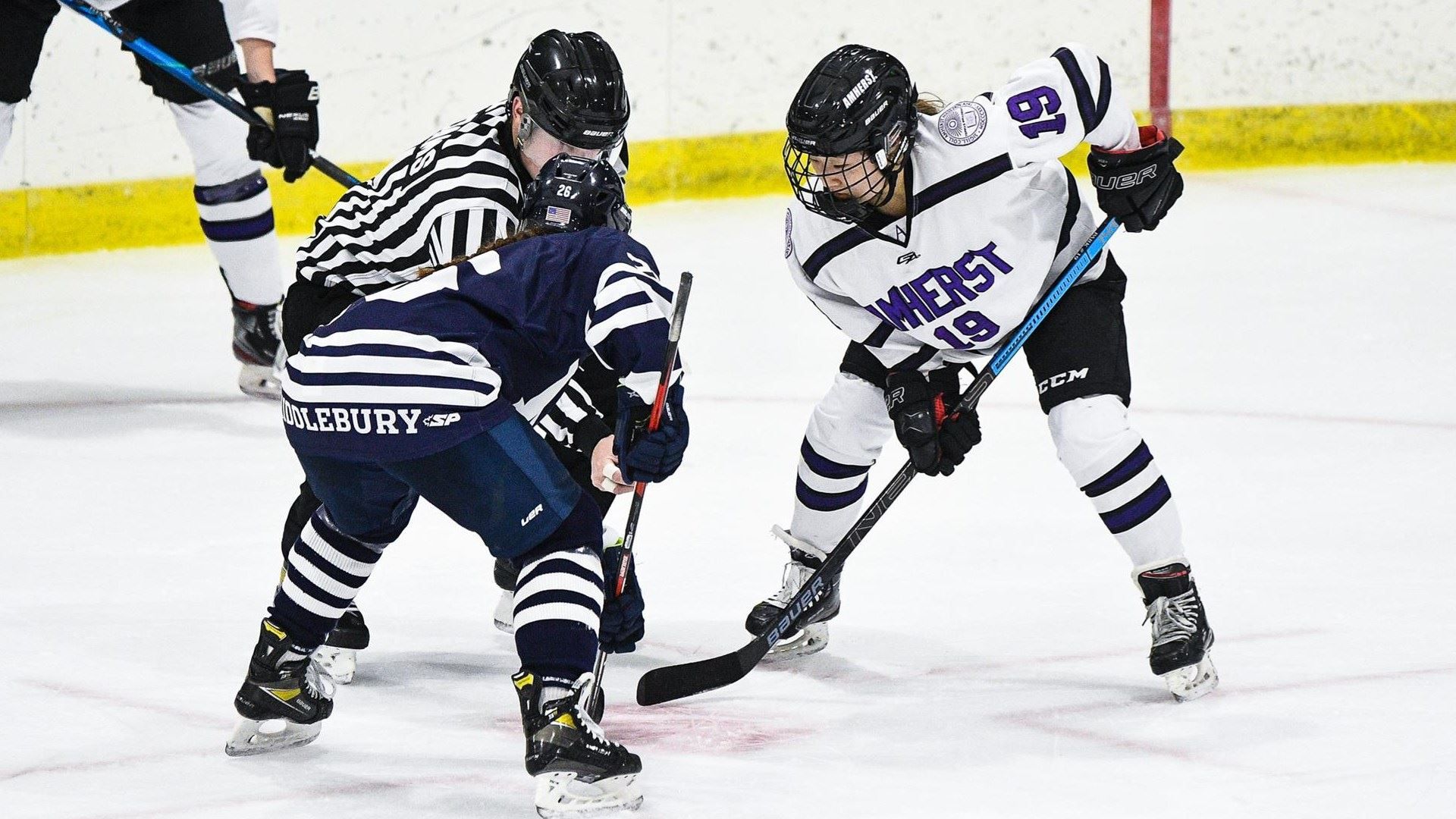 Women's hockey faced off against the number-one-ranked Middlebury Panthers in two back-to-back games on Friday, Dec. 3 and Saturday, Dec. 4. While putting in a valiant effort, the Mammoths ultimately fell to the Panthers 2-1 in the hard-fought Friday-night game. The game remained scoreless through the first period and most of the second. But then, the Mammoths struck first with a power-play goal by Alyssa Xu '25 off of a scramble in front of the Middlebury net 15:06 into the second period. That goal gave Xu her fourth point in three games. However, Middlebury responded with a goal of its own 8:19 into the third, and took the lead five minutes later on the game's second power-play goal. From there, the Panthers held on for the 2-1 victory, outshooting Amherst 31-18 over the course of the game. All-American goaltender Caitlin Walker '22 stopped 29 of those 31 shots in the Amherst loss. Middlebury also took most of the faceoffs, leaving the ice with a 26-23 advantage.

The Panthers narrowly won the second game on Saturday afternoon as well, this time shutting out the Mammoths by a score of 1-0. Special teams again played a significant role in the game's outcome, with Middlebury's only goal coming off a power-play 18:23 into the first period. Despite the score, both offenses continually put pressure on the opposing netminders, with Middlebury outshooting Amherst again, this time 40-33. Walker made 39 saves in the loss, and neither team found the advantage on faceoffs in this match, which were dead even at 27-27.

With the losses, the Mammoths fell to 2-4-0 overall on the season, and 0-4-0 in NESCAC play. Despite the results, however, the team remains hopeful, as their four losses have come against the top two teams in the latest national rankings. T