Sports
Women's Squash is Victorious in National Walker Cup Title Match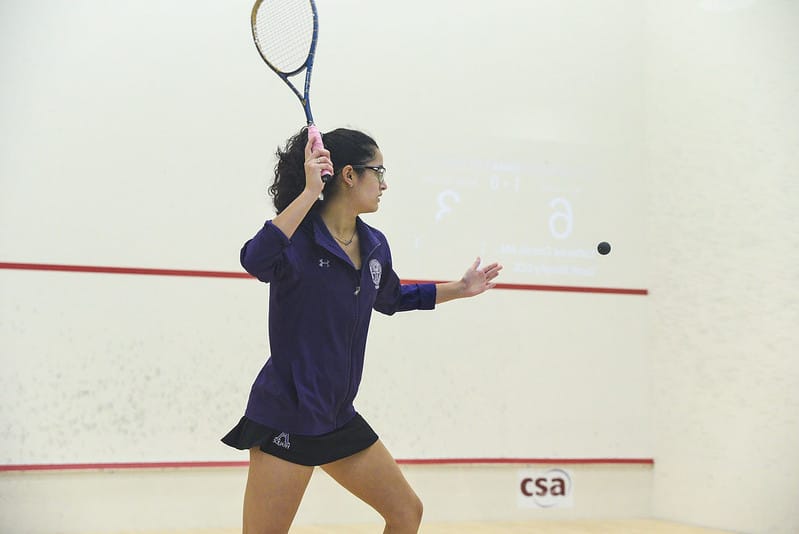 The women's squash team won the College Squash Association Walker Cup Championship this past weekend. Amherst traveled to New Haven, Connecticut to compete in the event. Amherst was absolutely dominant across its three matches as they only lost one out of the 27 individual matches.
The team started the event by sweeping a pair of NESCAC foes with Hamilton in the quarterfinals and Wesleyan in the semifinals. After claiming two victories, the Mammoths faced off against Franklin & Marshall in the finals Sunday morning. The Mammoths took complete control of the match and won 8-1.
The first match of the tournament was on Friday when Amherst took on Hamilton. Amherst swept Hamilton 9-0 in the regular season and this match was no different. Amherst did not drop a single set in the dominating performance in the quarterfinals. Daksha Pathak '23, Lauren Weil '23, Lilly Soroko '22, Riddhi Sampat '21, Pierson Klein '20, Margaret Werner '21, Katy Correia '20, Keeley Osborn '22 and Emma Spencer '22 were the nine Mammoths to pick up victories. With the victory, Amherst got the opportunity to take on Little Three rival Wesleyan on Saturday.
Amherst defeated Wesleyan 8-1 during the regular season, and did not want to allow their rival to pull off the upset. The Mamoths came out strong across the ladder and picked up another convincing victory. They won by a score of 9-0 and only dropped a total of three sets. The only player new to lineup on Saturday was Caroline Conway '20, who picked up a 3-1 victory at the #4 position. Amherst advanced to the championship with the win where they would take on Franklin & Marshall on Sunday.
The championship match was not much different from the previous two matches as Amherst picked up another dominant victory. They won by a score of 8-1, with the one loss coming in a tough five-set match. Amherst used the exact same lineup as it did in the semifinals, and it worked again on Sunday.
With the victory, Amherst claimed the Walker Cup Championship, the third tier national tournament in women's collegiate squash. This was a great ending to the season for the team with the seniors going out on top.