Arts & Living
Years & Years' "Communion" a Collection of Powerful Pop Tracks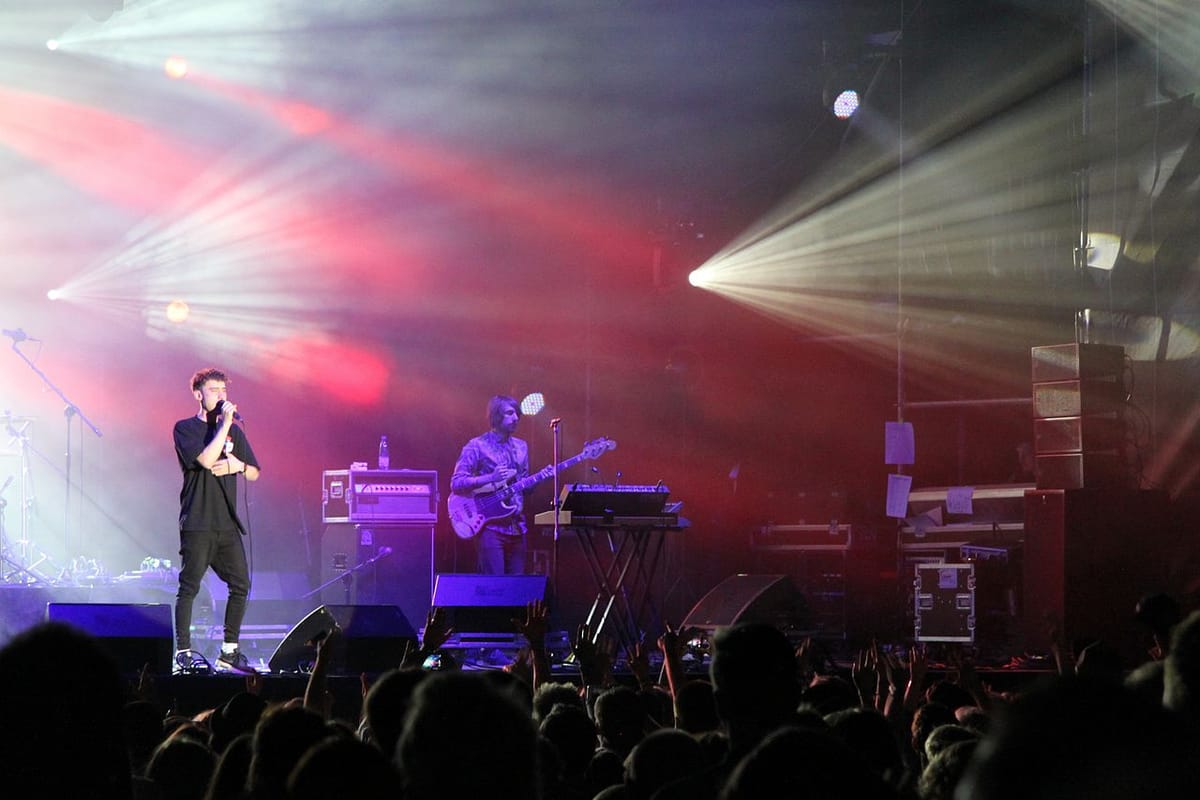 After garnering a considerable amount of buzz in late 2013 and early 2014 with the singles "Traps" and "Real," which culminated in their January win of the prestigious BBC Sound of 2015 award, British electro-pop outfit Years & Years finally released their debut album "Communion" on July 10.
Formed when two of the group's members met online in 2010, Years & Years started out as an indie-leaning five-piece band, but they have since found their groove making soulfully distilled house music with just three members.
The trio consists of Olly Alexander as vocalist, Mikey Goldsworthy on bass and keyboards, and Emre Türkmen on synthesizers and keyboard.
This change in lineup birthed a robust, brand-new sound. Influenced by the threesome's uniting affinity for '90s R&B and house music from the same decade, Years & Years has been consistent in combining Alexander's high-pitched crooning with dreamy pulsating beats in their pre-"Communion" work. By that, I'm referencing their solid May 2015 EP "Y & Y" that functioned as a small taste of what was to come with their debut full-length album. Album standouts "Desire," "Take Shelter," "King" and "Memo" were the four tracks featured on the EP.
"Communion" opens with the ambient and solemn "Foundation." With vocals reminiscent of a track by The Weeknd, Alexander ruminates about a devastatingly one-sided relationship. He even becomes self-pitying as he sings the song's only verse: "All the things I want / I really shouldn't get / If I triumph / Are you watching? / Can you separate everything for me? / You used to work me out / But you never worked it out for me." The chill, sparse synths and confessional lyricism really set the tone for the rest of the album. It's hard to imagine a better first track for a work overflowing in sensuality and abandon.
The first act of the lengthy 17-song deluxe version is very tight in its production quality, as good pop should be. This is where most of Years' best songs reside.
After "Foundation" comes "Real," the song that first introduced me to the band. A clapping instrumental, with the band's signature polished combination of electronic beats and traditional instrumentation, makes for a cut with universal appeal.
Even as the lead singer exposes secure feelings in pursuit of a distant lover — such as "Oh, I think that if I had been enough for you / Would I be better / Would I be good?" — sex becomes a mere bargaining tool. Alexander sings "And I'll do what you like if you'll stay the night / You tell me don't think you should / You do it boy." The vocalist is an openly gay man and has noted the erotic aspect of this identity as a part of his writing influence.
"Worship" has Alexander invoking his feather-light vocals on Goldsworthy and Türkmen's trance-like beat. He sings about the sticky sweetness of a love so devotional it must be kept a secret. The chorus has a chanting quality that makes it irresistible, even if it doesn't quite fit the common belief that a catchy pop hook must sacrifice any and all semblance of poetic nuance.
He sings, "I worship high praises / My longing drives me crazy for you / My kingdom for your graces / I'm not gonna tell nobody / I'm gonna tell nobody 'bout you." The accompanying music seems to be competing with his voice, but just like a girl searching for her intoxicated friend at a crowded Miami nightclub where this song belongs, Alexander's voice eventually separates from the madness and is reunited with our ears.
"King" is a frothy single that sounds like a carefree summer anthem. Over an '80s dance beat, complete with luxurious reverberating synths, Alexander declares, "Don't wanna wait for you / Don't wanna have to lose." The most memorable line of the song, "I was a king under your control" is where his vocal range truly excels.
The ninth song on the album, "Desire," provides a perfect example of the sensuality and calculated abandon that characterize the musical style of "Communion." The line "I want desire / Cause your love only gets me abused" feels like the most honest and emotionally raw moment on the album. The vocalist even goes further with his attempt to reel his partner back into a lust-filled relationship: "Give me that rush / I wanna show you what you've been missing / Am I enough / To keep your other lovers hidden?"
Unfortunately, Alexander, Goldsworthy and Türkmen struggle to hold our listeners' attention on tracks 10 through 17. They become slower, keeping Alexander's vocal ability as a focal point, but they lack the duality of heart and body that make the beginning tracks so enjoyable.
Perhaps as a stand-alone album, these songs could be successful if they shared the same shelf space as a Sam Smith album, but the transition to these songs is rather weak. There is no lack of quality here, but these tracks start to feel like background noise quickly. A cohesive sound is crucial to creating a strong debut, and songs 10 through 17 on "Communion" are forgettable because they don't resonate with the rest of the album.
Although the album isn't quite perfect, Years & Years showcase their impressive skill set and are poised to become underground pop mavens, à la Disclosure, with "Communion."
With a Sound of 2015 award and a couple chart positions under their belt, you can look forward to hearing more from Olly, Mikey and Emre for years to come.