Arts & Living
"1917" Takes an Experimental Approach to the War Film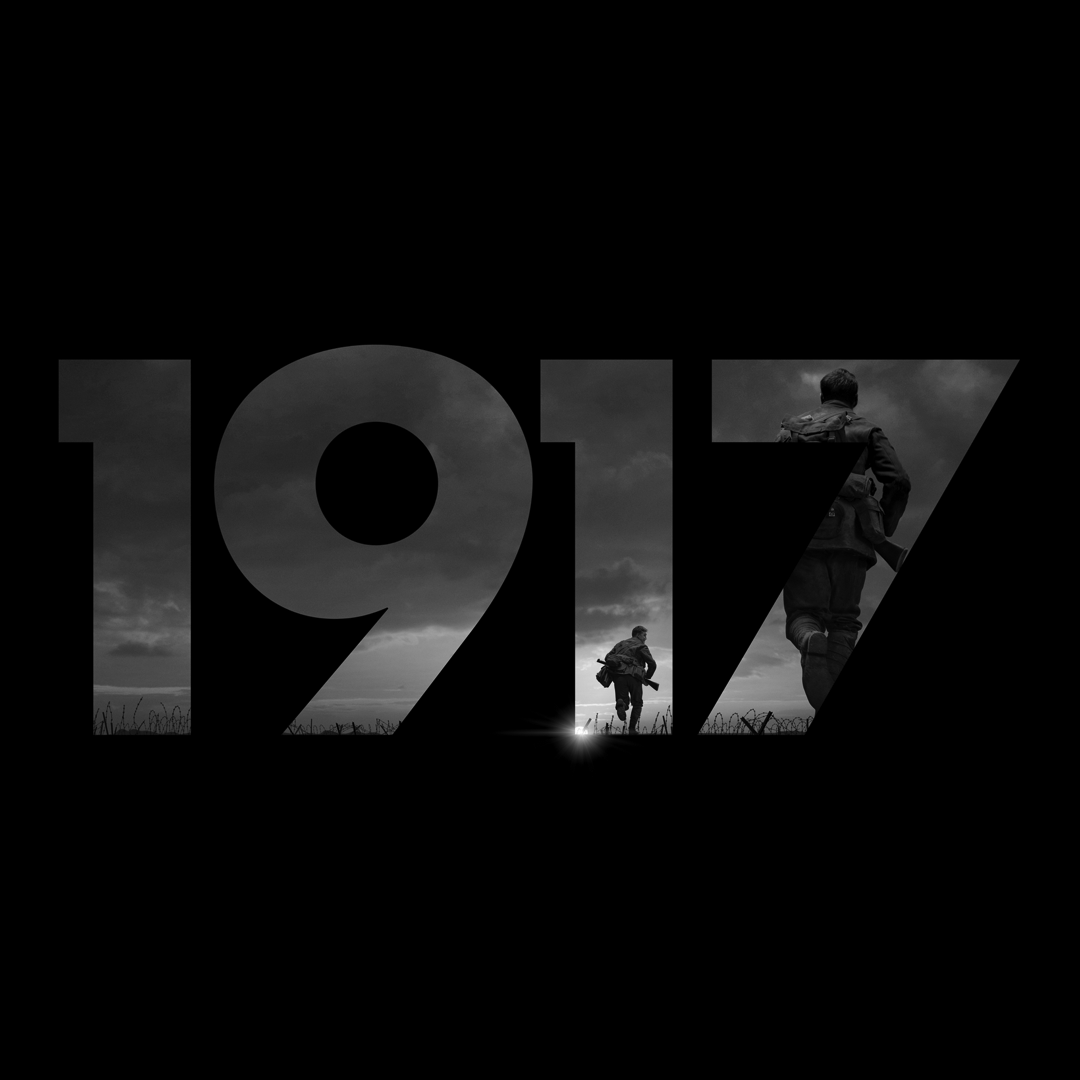 With over ten Oscar Nominations and two Golden Globe Awards including Best Film and Best Director, Sam Mendes's "1917" is a movie that defies all expectations. Released on Dec. 25, "1917" remains a breathtaking, non-traditional war drama that takes advantage of its unique and immersive cinematography in order to tell a larger narrative about unwavering perseverance.
Set during World War I, "1917" follows the story of Lance Corporal William Schofield (Dean-Charles Chapman) and Lance Corporal Tom Blake (George McKay) as they embark on a treacherous mission to carry a message over no-man's land. With the fate of the second battalion in their hands (Corporal Blake's brother included), the film captures these two British soldiers' scramble to prevent a potential bloodbath of thousands.
Having recently won five awards at the 73rd British Academy Film Awards (BAFTA) on Feb. 2, "1917" has captivated audiences not only for its sublime storytelling, but for its use of an ambitious film technique that facilitates the illusion of a movie shot in one take. Similar to his predecessors, Alfred Hitchcock and Alejandro G. Iñárritu, Mendes has tailored a story originally inspired by his grandfather into a one-shot film experience that has resonated with millions.
"From the very beginning, I felt this movie should be told in real time. Every step of the journey, breathing every breath with these men, felt integral, and there's no better way to tell this story than with one continuous shot," said Mendes in a behind the scenes featurette interview with Universal Pictures. True to his word, the film's use of 360 degree cameras as well as sophisticated splicing together of eight to nine minute uncut scenes successfully gives the impression of one continuous shot.
In an interview with Vox magazinee, cinematographer Roger Deakins noted that it took six to eight months of rehearsals in order to be able to do eight to nine segments without any mistakes. When asked on " The Tonigh Show Starring Jimmy Fallon," what happens if one were to make a mistake during filming, actor George Mackay candidly replied "well, you can't!" Such a response translates directly onto the screen as you can see how much meticulous detail and concentrated hard work went into fostering this immersive experience.
Watching the movie felt more like a VR simulation game than a film. As the actors cross through different backdrops and landscapes, one is made to feel as though they are experiencing the events of the film with the characters themselves, ergo the immersive nature of a "real time" film. The technical diversions that skillfully hid scene cuts further helped to facilitate the immersive experience as this film rarely ever lets a viewer's attention waver.
My own personal favorite scenes were the moments where you asked yourself: "How in the world did they film this?" For instance, near the beginning of the film, Schofield and Blake take refuge outside the remnants of a dilapidated farm. While resting, they watch as a dogfight between three enemy planes occurs above them, marveling at the battle in the sky. Things take a turn, however, when the defeated enemy plane unexpectedly crashes into the shed in front of them. The shed proceeds to burn slowly as the two gape at what has just occured.
Story-wise, "1917" bears striking similarities to an equally renowned war film — "Saving Private Ryan" starring Tom Hanks as Captain John Miller, a general whose mission is to inform a soldier that his three brothers have died while traveling over enemy territory. "1917," however, eschews common war movie tropes for a quieter, yet still equally horrific narrative. Unlike classics like "Saving Private Ryan" that tout the image of the American hero, the protagonists in this story are not promoted as being the heroes of the film. Instead, they are depicted as being fairly ordinary despite the gravity of their mission and the payoff of what they can gain from completing their mission.
Moreover, horror in "1917" was sparse, but the few scenes that did incorporate it were powerful. Even though the film follows a simple path, that path is encroached upon by realistic depictions of a journey through a war zone, using the slow-burning tone of the setting to provide greater exposition into the characters as well as the world that surrounds them. Although "1917" lacks the usual bombardment of war violence, it manages to convey war's impact in small moments as well as grandiose ones. Rather than battering the viewer with horrific imagery, the film allows the entire audience to soak in critical moments.
It's easy to see the downfalls of a movie that prioritizes this technique over a far more complicated narrative. While abandoning action for a single immersive experience that can resonate with any viewer is both ambitious and ingenious, the plot, in some parts, suffers as a result of the shift in focus. In order for a film to operate under one continuous shot, only one or two characters can be the focus of the film. While other people can be involved in the background, the purpose of a one-take film is centralizing around one or two individuals, as that is what facilitates the feeling that an audience member could truly embody the characters. We don't get too many battle scenes occuring, and subsequently, the realism of the film becomes questionable as it almost feels like Scholfield and Blake exist within a very controlled, vacuum of a world.
With all this considered, I believe the goal of this movie was to advance one story. From the beginning, there is one clear, linear destination that the characters and plot follow, and I don't think the film could have accomplished what it was able to accomplish had the plot been more complicated and action-packed. Even though "1917" is simpler than its war film counterparts, it manages to convey exactly what it needed to: the experience of an ordinary soldier during war. Although it makes for a perhaps weaker or less drama filled plot, the emotional strong point of the film is not within the story, but rather the way it capitalizes on experience and effectively projects that experience onto the audience.