News
Actor, Model and Programmer Breaks Barriers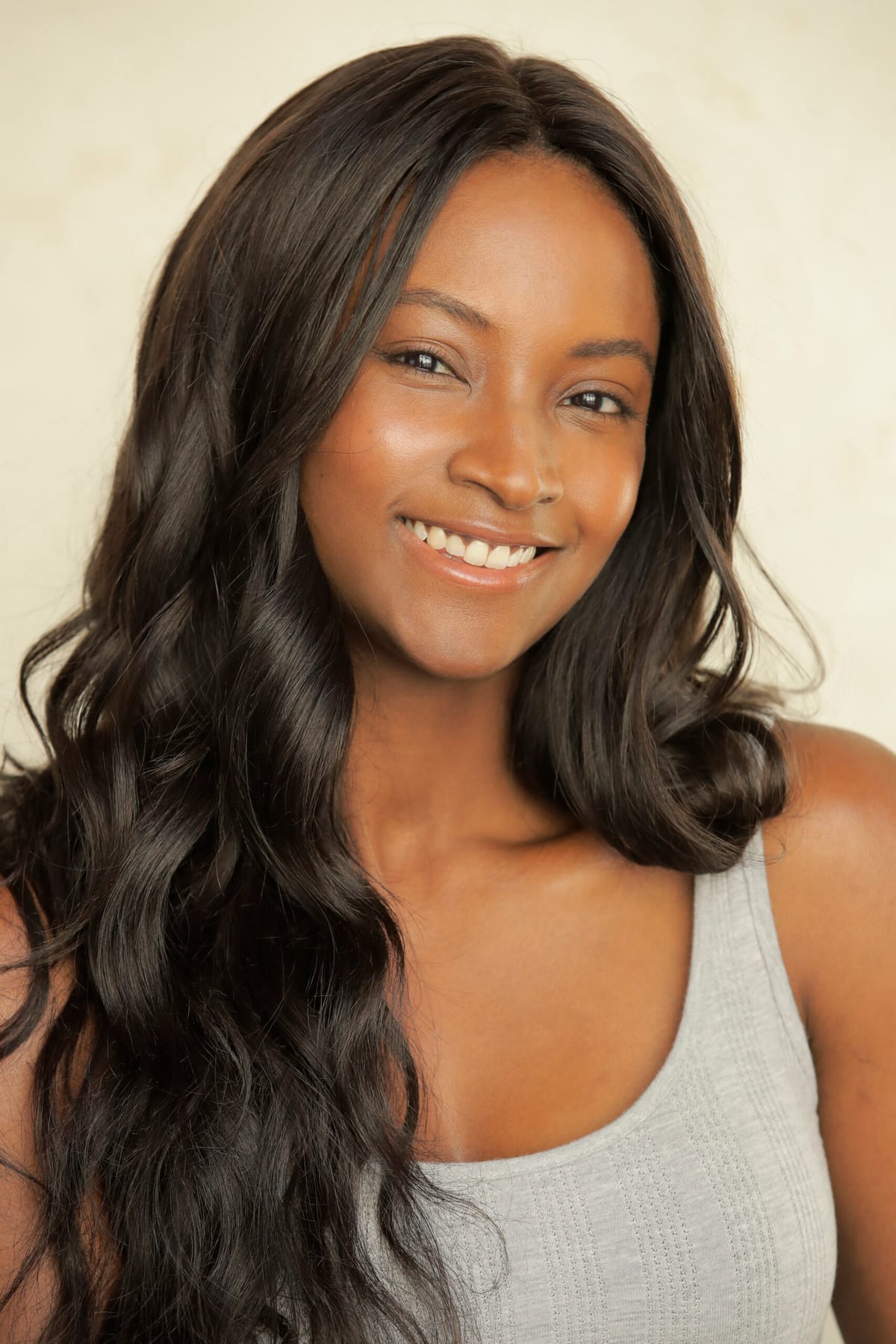 Lyndsey Scott '06 struts down the runway with a train of multicolored balloons trailing behind her. It's 2009 and Scott walks in the Victoria's Secret Fashion Show, an event 800 million people watch annually, according to Harper's Bazaar. That same year, she was the first African-American model to sign an exclusive runway contract with Calvin Klein. Scott has also walked in shows for Prada, Louis Vuitton and Gucci and modeled in campaigns for Covergirl and DKNY.
Off the runway and away from the cameras, Scott is an iOS engineer who creates apps and tutorials for companies like Rallybound and RayWenderlich.com. Most recently, she wrote a screenplay based off of her own life and started pursuing a career in acting.
But before she was a model, actor or programmer, Scott was a theater and dance and computer science double major and a member of the women's track team at Amherst.
A Model Student
Scott knew going into college that she wanted to major in theater, but her interest in computer programming was completely unexpected, even though she had put games onto her graphing calculator as a middle schooler. However, she didn't realize until she took an introductory computer science course with Lyle McGeoch, a computer science professor at Amherst, that the process of putting games onto her calculator had actually been programming all along.
"When I [first] took a computer science course, I didn't really know what that meant," Scott said. "I really liked the class, and I realized that I had a natural talent for that sort of logic, so it was exciting for me. I think I got better grades in programming courses than I did in my acting classes."
After college, she began working as an actress and model in New York City, not far from where she grew up in West Orange, New Jersey. Although she originally planned to work as an actor, modeling "took off quicker," and she spent several years in the industry.
Scotts says that even though her modeling work was exciting at times and gave her the opportunity to travel and live in a variety of places, it still could be difficult, especially when dealing with agencies.
"The agencies weren't always very nice," she noted. "They would tell me I was boring and not enough fun. They would try to put the blame on me for any jobs that I wasn't booking with them. They would blame my race and my height, for example."
Scott had to contend with the incredibly homogenous state of the modeling world — at fashion shows, she would typically be one of the only black models. "There are so few black models who are used in fashion shows," she said. "Normally, I'd be the only black model or there would be none. Maybe at some shows they would have several, but it was very much an industry where it was much more difficult to book jobs as a minority."
The final straw came when her agency in New York suggested that she work overseas for a year to build her portfolio. When she came back to the United States after the year had passed, Scott found out that the agency had dropped her.
Luckily, her skills as a programmer came in handy and she began working as a contracted programmer to support her move out to Los Angeles, where she hoped to pursue acting.
Coding in the Public Eye
Nowadays, Scott spends 20 hours per week programming as an iOS engineer for Rallybound, a company that creates fundraising apps for non-profit organizations. She spends the other half of her time going to auditions and taking acting classes.
Although Scott feels confident in her programming abilities, she found that it was difficult to enter the programming world initially.
"I couldn't convince people to hire me at first," she said. "I knew I was really good at iOS development at that point, but the language people would use would make it sound like I was learning or just starting … Luckily now I work with people who know me and who know my strengths."
Scott has also been working on a screenplay for a dark comedy based on events that happened in her own life. About a year and a half ago, Scott's father, whom she was very close to, passed away, and she went through a difficult breakup soon after his death.
"After my father's death and this breakup, I knew I needed extra help," she said. "I actually ended up going to a [mental health] facility … It's a home that would help me get my mind right again and process my grief and everything … My screenplay is actually a dark comedy about mental health based off of this time in my life."
She was supposed to stay at the home for a month, but a week after her arrival, the facility shut down due to a spate of issues, including a lawsuit over insurance fraud and an FBI investigation.
"I'm taking meetings, and I plan on doing one more draft, but I've gotten good feedback so far," Scott said.
Becoming a Role Model
This September, Scott found herself in the media after she responded to a series of comments on an Instagram post. The post featured an image of her from the Victoria's Secret Fashion Show in 2009 and said that she could program in Python, C++, Java, MIPS and Objective-C.
Many of the comments left on the post questioned her programming ability and claimed that she was lying about her credentials. When she responded with a post of her own proving her skills and educational background in programming, Scott received widespread praise for her response.
"It's interesting because I've been in the press before in my career, basically since the first big job I booked with Calvin Klein," she said. "It's a weird and interesting experience, especially this year when I was applauded for my strength in that particular situation with these trolls, just following one of the weakest points in my life."
However, Scott still hopes that the people who left comments on the original post can learn something from her response. "For me, it's a systematic issue," Scott said. "If I can show at least one of them that they can't judge a programmer based off of her appearance, then maybe when they go into their office, they'll be less likely to judge a book by their [sic] cover when they encounter people who don't fit the typical programmer image."
This typical programmer image is something that Scott hopes to combat. She pointed out the growing need for programmers throughout the technology sector and the fact that currently there aren't enough people to fill those positions.
"In two years, there are expected to be a million more computer programming jobs than there are qualified candidates," Scott said. "If more women had access to the tools, then we could get more people interested. But no matter what … we need more people to build the technology in order to keep up with the demand. If we're only pulling from a very small part of the population, it's not going to work."
Despite Scott's negative experiences with modeling agencies and the discrimination she faces as a woman in tech, she continues to pursue careers in acting and programming.
In the future, Scott hopes to spend time in both the programming and acting worlds. "I'd like to do the acting and use that to fund the programming instead of the other way around," she said. "I'd be able to act and then make my own apps that I want to make and have a company to do the sort of work that I want to do."