News
Administrators Praise 2U Learning, but Students and Faculty See "Nothing New"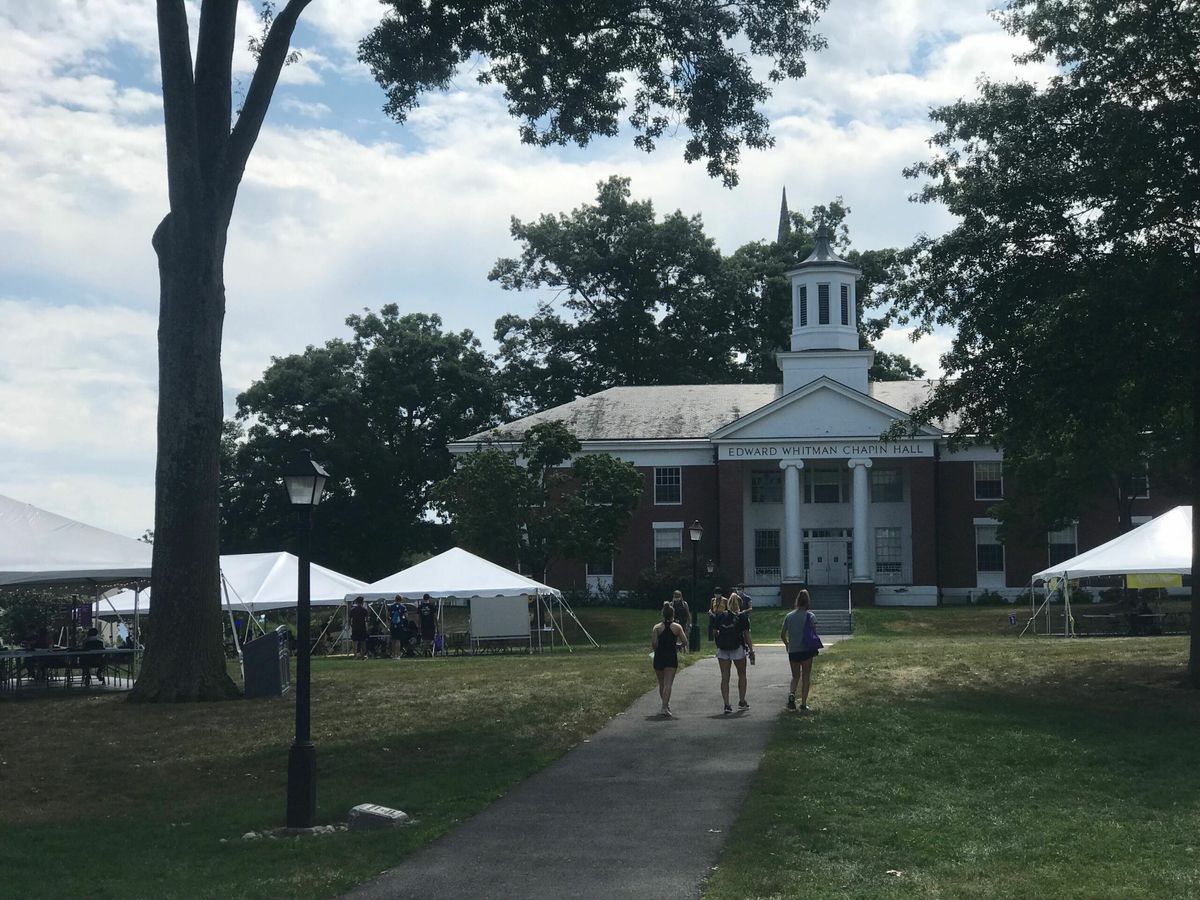 As part of a broader transition to facilitate remote and hyflex learning, the college partnered with 2U, an online classroom tool, this past July. The partnership aims not only to provide Amherst faculty with the technical support needed to smoothly maintain online classes but also to ensure that students, whether in-person or online, have equal access to course materials. But as faculty and students alike begin to navigate the new, unfamiliar platform, some have questioned its usefulness compared to Moodle, the college's primary learning management system.
Founded in 2008, 2U is an online program manager (OPM) for a network of universities including Columbia, MIT, Georgetown and now Amherst. OPMs provide higher education institutions with a digital portal for their online learning needs such as hosting courses or uploading media to large groups of students. The college has traditionally relied on Moodle to facilitate online learning. 
Board of Trustees member David Sutphen '91 is currently the chief strategy and engagement officer at 2U, a role in which he is tasked with establishing partnerships with educational institutions. According to a message to faculty, 2U had previously approached the college in 2012 "to see if [it] would be interested in being a part of a group of elite colleges and universities to create a program that would provide courses to undergraduates for credit." The college rejected the proposal, opting to explore a partnership with edX, an online course provider; faculty ultimately voted down the edX partnership as well. 
However, the college began its search for an online platform after the spring 2020 semester, when the possibility of an online fall semester loomed as the coronavirus pandemic ramped up. The college communicated with two other organizations, edX and Academic Partners, before deciding to move forward with 2U, Director of Technology for Curriculum and Research Jaya Kannan said. 
Academic Technology Services (ATS), part of the IT Department, participated in the search for the partner organization. According to Kannan, 2U stood out to them for three reasons. First, 2U would share strategies for course design and teaching online via faculty workshops, Kannan said. The organizations also offered the platform itself, complete with learning and engagement materials. Finally, 2U promoted its "Studio-in-a-Box," which gave faculty pedagogical support tools including cameras, audio recorders and green screens. 
Kannan said that ATS' mentality for going into the search was: "What can be learned from outside experts about how to teach online? Just because we are moving online, it doesn't mean that … [we need] to throw out everything that [we] know about good teaching. Because our faculty have so much experience in the custom and about pedagogy."
It so happened that that mindset of mildly tweaking the logistics to better suit the shift to online learning rather than reworking the system of education from the ground up aligned perfectly with 2U, Kannan said.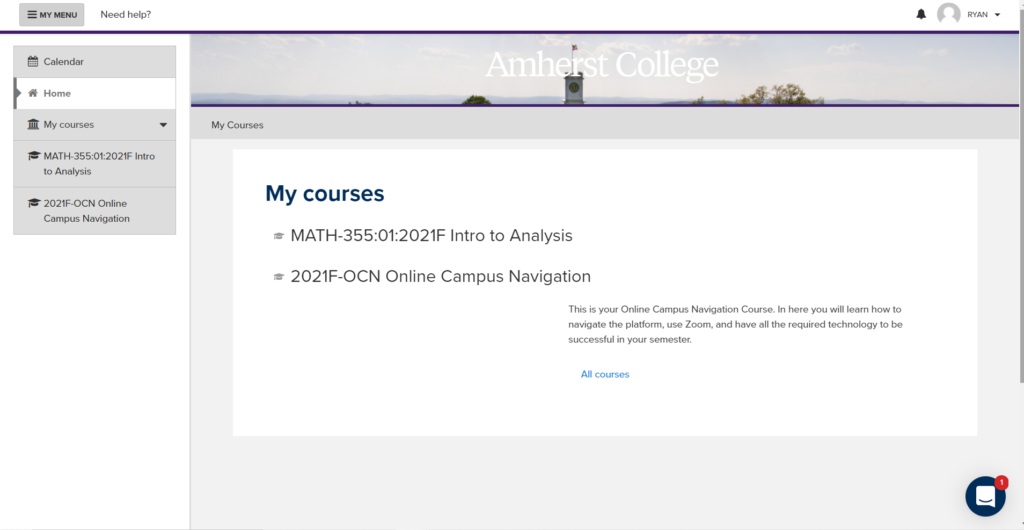 The company generally signs contracts with schools that last 10-15 years and charges a share of the tuition and fees paid to the clients by students in the supported programs, according to the company's initial public offering filling with the Securities and Exchange Commission. It is unclear what percentage of tuition and fees Amherst will pay 2U and if the college will support 2U programs if in-person classes return.
Prior to the pandemic, schools partnered with 2U to create, advertise and manage online degree programs. These programs are offered at Georgetown, Harvard, the University of California Berkeley, the University of Southern California, New York University, Syracuse and Yale, among others. The universities paid a flat rate of nearly 60 percent of tuition revenue to the company, according to a Spruce Point Capital Management report on 2U's finances. However, at Amherst, the take-rate of 2U is sure to be much lower, given that the company is offering a limited part of its full services relative to non-pandemic times. The college declined to comment on its payment, citing confidentiality.
As for what Amherst hopes to achieve through its partnership with 2U, the college is "eager to have our faculty be even better versed in successful online teaching techniques. We expect that this will be helpful well after the pandemic ends," Provost and Dean of Faculty Catherine Epstein said. "In addition, the department of Information Technology at Amherst is very stretched, and we were hoping to have faculty use 2U's technical resources so as to lighten the load on our IT department." 
The college did not make the usage of 2U mandatory for professors. While about 400 sections of Moodle run in a semester, according to Kannan, there are about 40 sections currently running on 2U. Both Epstein and Kannan emphasized how 2U was an option only for those classes with over 30 students. Kannan added that about 34 faculty are participating in the program, and that though only "10 percent of courses are running on 2U, nearly 50 percent of the students are participating because the classes using 2U are much larger." The company was originally created to support smaller class sizes, according to its SEC IPO filing. 
Students and professors have had mixed impressions of 2U's performance thus far. Assistant Professor of History and Asian Languages and Civilizations George Qiao noted that he had to participate in four 2U workshops in preparation for co-teaching the first-year seminar "Beginnings" this fall. Qiao added that as a humanities professor, he did not find 2U particularly helpful as it does not add to anything Moodle does not already have. He also noted that 2U even "adds some obstacles, as professors are still figuring out the new interface."
Nevertheless, Qiao believes that Amherst's partnership with 2U has benefitted him and other professors with "some insights." "For example, they recommended we make our videos shorter than longer … to capture the essence without saying too much … especially when students' attention spans are reduced in an online learning environment," he said. Qiao also mentioned that 2U aided professors in "conceptualizing their courses, recommending [to] them what might work better in an online environment and what might not" via hired course consultants.
Logan Maniscalco '24 uses 2U for her class titled "Climate Change: Science and Rhetoric." Maniscalco said that, although 2U seems "pretty smooth, it's a little tough to navigate certain pages to get through assignments." She added that she even "prefers Moodle [because] there's more interaction with classmates. You can see who submitted assignments and who hasn't and better engage in discussion posts."
Sydney Wishner '24, who uses 2U for her introductory chemistry and multivariable calculus courses, expressed slight dissatisfaction with the platform. "The interface is easy enough to navigate … but I don't think it helped that much honestly," Wishner said. "There are no problems with it; it's just that it does not add anything necessary that Moodle does not already have."
Though some students and professors are critical of its usage and usefulness, Epstein remains optimistic, hoping that 2U may even grow to become a "great way to connect with alumni."  
"The future holds many opportunities, and I'd be interested in exploring further how we could work with 2U in a post-pandemic world," she added.