Arts & Living
ALASKALASKA Starts Off Strong with Debut Album "The Dots"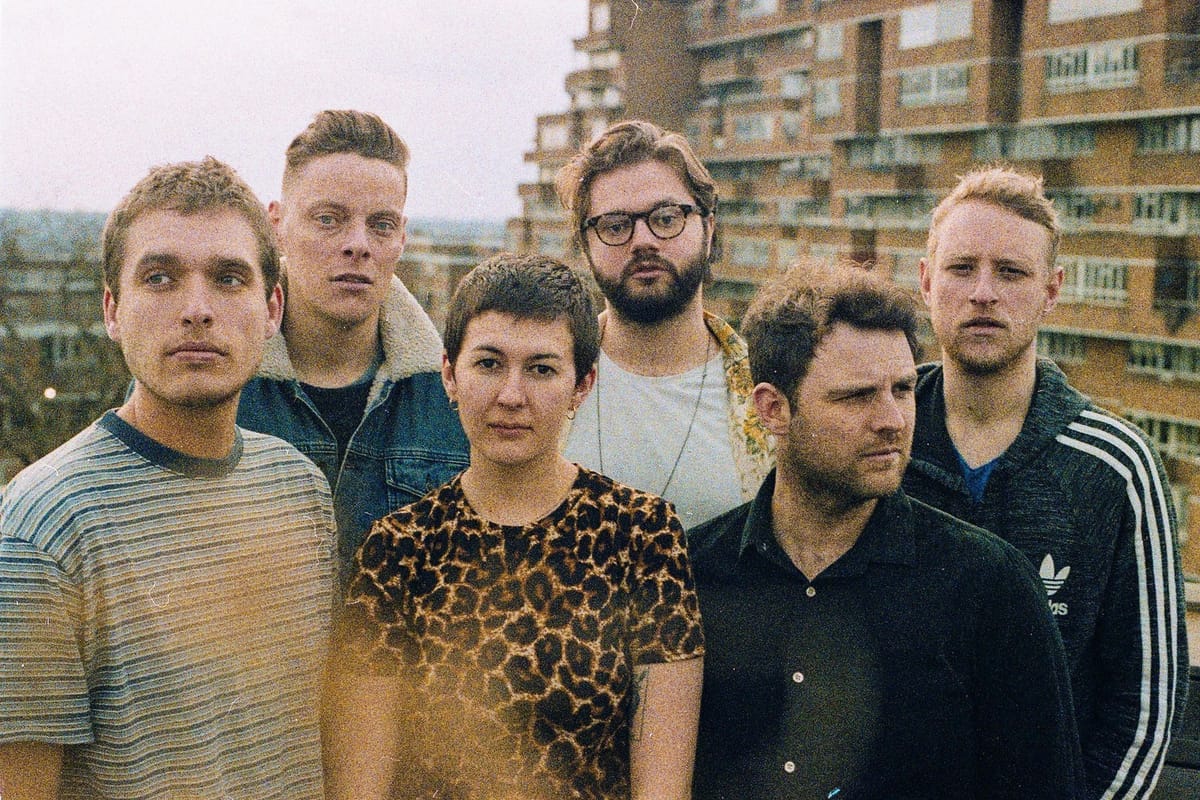 The idiosyncratic indie band ALASKALASKA lives and dies by the saxophone. The group layers multiple instruments, including various drums, synths and guitars, but its saxophone riffs bring it all together. The best songs on their debut album, "The Dots," either feature the sax or find a way to infuse it into the music. The band hails from London, and its style can best be characterized as a mix of alternative rock and jazz fusion. The music is immersive — it is not the type of alt-pop that you want to throw on at a cocktail party. It demands both mental and emotional attention.
It's an overused cliché, but ALASKALASKA really does have its own sound — one greater than the sum of its parts. The drawling, hazy vocals, provided by band leader Lucinda Duarte-Holman, do not distinguish themselves on their own. Rather, when combined with sanguine synths and psychedelic percussion, they create a pleasant harmony. In "Moon," a song that explores the experience of taking drugs, the band uses a saxophone beat that crescendos during the chorus, in addition to a combination of synths, drums and, yes, even a cowbell. Duarte-Holman croons, "For goodness sake, if life's a cake / I want to eat it all right now / It's a risk I'm willing to take." The song bubbles with energy, and it's impossible not to nod your head to the beat.
"Bees" takes a more restrained, yet similar, approach, with more pronounced percussion, a walking bassline and a distant saxophone refrain. It discusses the power dynamics and the struggle of daily life: "Funny honey, you fake it 'til you make it […] Let's go shopping, buy another face, pretend."
The crown jewel of the album is "Meateater," a single released before the full album. Duarte-Holman sings, "And you're shuffling your feet for a beat / For a beat you can eat / Just to taste it / And remember that you never liked meat" in perfect cadence with the beat. "Meateater" is ALASKALASKA's magnum opus — a symphony of instruments, vocals and a smooth saxophone solo that creates an earworm you won't soon forget.
Despite all of the laudable songs, there are others where the group seems to lose its magic touch. "Heaven" takes too long to develop, and the lyrics are nonsensical. Duarte-Holman drops into a displeasing flat pitch during the song, and there is an unnerving refrain in which she attempts a strange falsetto. In "Happyface," she adopts a sarcastic tone while mumbling run-on sentences, almost as if she is speaking to an infant.
Listening to the album, released this May, I was confounded by the inconsistency in its quality. I wondered how a group could make some songs that are so enjoyable, yet others that do not even belong in the recording studio. The unpredictability can maybe be explained by the experimental nature of ALASKALASKA's music. As the band builds more chemistry and establishes its own artistic style, hopefully the music will become more consistent.
"The Dots" is so enjoyable because it differs from its main genre counterparts. In the past, I've written about genre-defying artists such as Tom Misch and Kaytranada. Part of their appeal stems from their willingness to establish new paradigms for fusion and the use of certain instruments. Their music is not the result of random experimentation. Rather, it is the product of fearlessness, technical expertise and thousands of hours of practice.
If you haven't listened to "The Dots," it is worth exploring, especially for its highlights. Hopefully, ALASKALASKA's future installations will not require a review in order for listeners to find their excellent songs.