News
Amid Issues With Work Authorization, International Students Given a New Pathway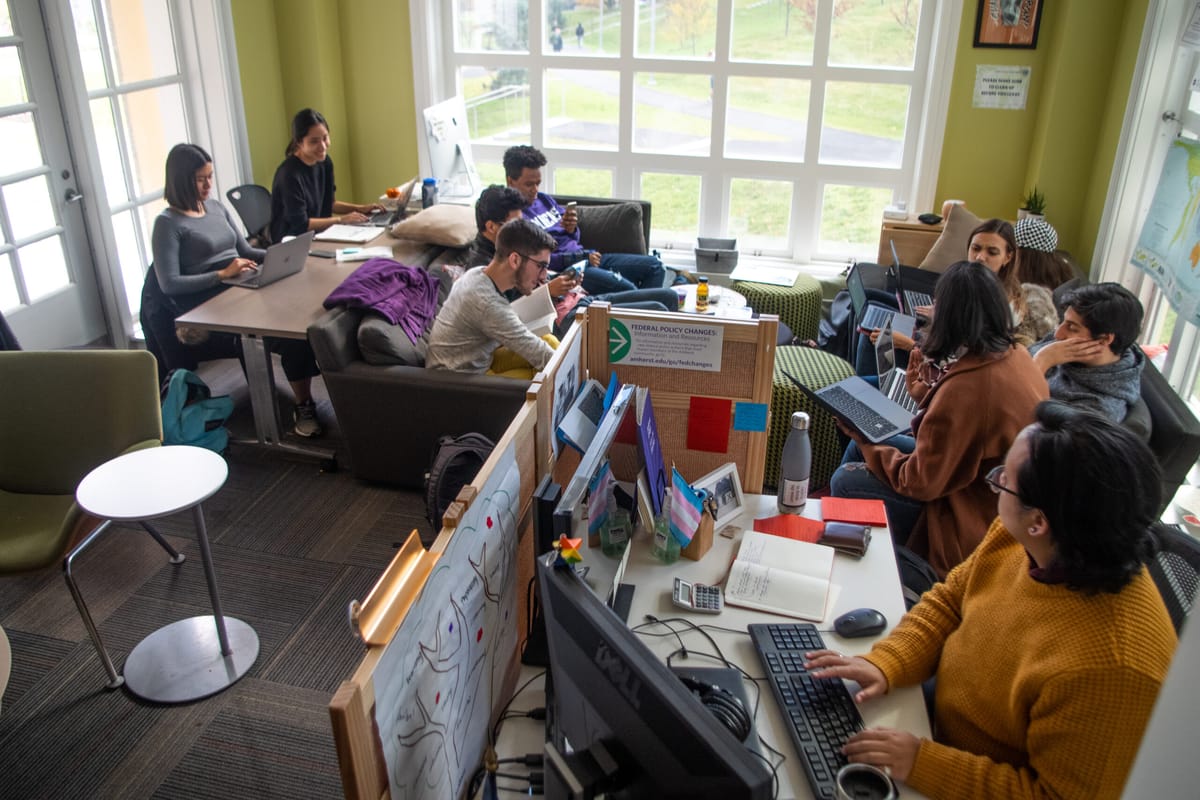 The college recently approved an alternate pathway to work authorization for international students, a move that comes after many lost jobs and internships due to delays in the previous process. The federal program, called Curricular Practical Training (CPT), serves as a form of employment authorization for international students on F-1 student visa status, provided that the employment is for college credit and integral to the student's studies.
Last year, several international students experienced delays in processing for Optional Practical Training (OPT) — previously the college's only pathway for work authorization — which took upwards to five months for approval in some cases. Because international students cannot begin paid employment in the U.S. without proper authorization, many students had to push back or were no longer eligible for their offers. Comparatively, CPT takes between several days to a couple of weeks for processing.
In response to OPT delays, the college instituted emergency use of CPT this past summer and began considering CPT as a permanent work authorization pathway at the start of this academic year. A large number of international students petitioned the college to expand the CPT program, including in a letter obtained by The Student that was signed by 53 international students and addressed to Dean of Faculty and Provost Catherine Epstein and the Committee of Six.
"As the international students of Amherst College, we write this letter to urge the Committee of Six to consider enlarging the Curricular Practical Training (CPT) program at Amherst College, as to enable international students to pursue their experiential summer opportunities without facing the troubles associated with current work authorization options," the letter read. The letter cited the incompatibility of OPT with other academic opportunities like study-abroad programs, the financial burden of the delays and the widespread use of CPT at other universities and colleges as key reasons to implement CPT permanently.
CPT, however, comes with its own set of challenges. International students must meet an extensive list of qualifications in order to apply for CPT. One must be a full time student in the US for at least one academic year and prove that they are in good academic standing. Then, unlike OPT, the student must pre-register for — listed as COLQ 390H: Learning by Doing: Internship and Fieldwork Reflection in the course catalog — after the summer employment opportunity. Students are required to remain on campus in the fall semester immediately after their summer internship or job in order to complete the half-credit course, precluding fall semester study-abroad programs.
Beyond the academic requirements, the summer position in question must directly relate to the student's declared major. The professor teaching the half-credit course must approve the student's summer opportunity, and in turn, the prospective employer must provide the student a signed CPT verification letter. Moreover, students must prepare a number of documents to prove that they meet the standards required for CPT authorization, as defined by U.S. Citizenship and Immigration Services. The college's policy outlines that students can only use CPT authorization for a total of two times.
In addition to these obstacles, international students must contend with other unique challenges related to work authorization for summer employment and internship opportunities. Phoenix Shaw '22, an international student from the U.K., noted that "contributing to the already difficult search for employment is the fact that work authorization is often unclear and differs from employer to employer."
"I am hopeful that CPT can solve some of the issues, but the process must be explained and students must be made aware of CPT. Only then will it avoid the Amherst curse of lack of awareness," Shaw wrote to The Student.
Lidia Gutu '20, an international student from Moldova, noted that applying for CPT won't aide her search for post-graduation employment opportunities at the end of this academic year because CPT can only be used in the summers before graduation.
However, she's excited to see the college "join the lead of other schools that strive to help international students make the most of their undergraduate experience," especially after facing difficulties with the work authorization process in the past. Still, she emphasized how long delays in programs like OPT have held international students back for several years. The Center for International Student Engagement (CISE), a resource center for international students, pointed to requirements from federal laws as the reason for the process it has developed around CPT.
"Amherst's CPT policies have been crafted to comply with federal immigration regulation and guidance and that failure to comply with these regulations would put our F-1 students' immigration status in jeopardy," Director of International Student Engagement Hanna Bliss wrote in an email interview. "Given the limitations of some of the regulations, Amherst's CPT program has been created after much thought, discussion and deliberation as to how we can best serve and support our students."
Because CISE works within the limiting legal boundaries of the federal government's immigration regulations, the center is prepared to reevaluate the criteria for enrolling in CPT when that becomes an appropriate measure. According to Bliss, the office will re-work Amherst's CPT policy "if and when federal regulations and guidance around CPT change." CISE encourages all international students to visit their office during drop-in advising hours, schedule an appointment via email, visit the CPT informational page or stop by a CPT information sessions this semester.