Homecoming
From the NESCAC to the Major Leagues — Alumni Profile, Jared Banner '07
Jared Banner '07 spends life grounded in the present, learning as much as he can every day. In doing so, Banner has become the latest to join a long list of Amherst alumni serving in the most influential front office roles in Major League Baseball.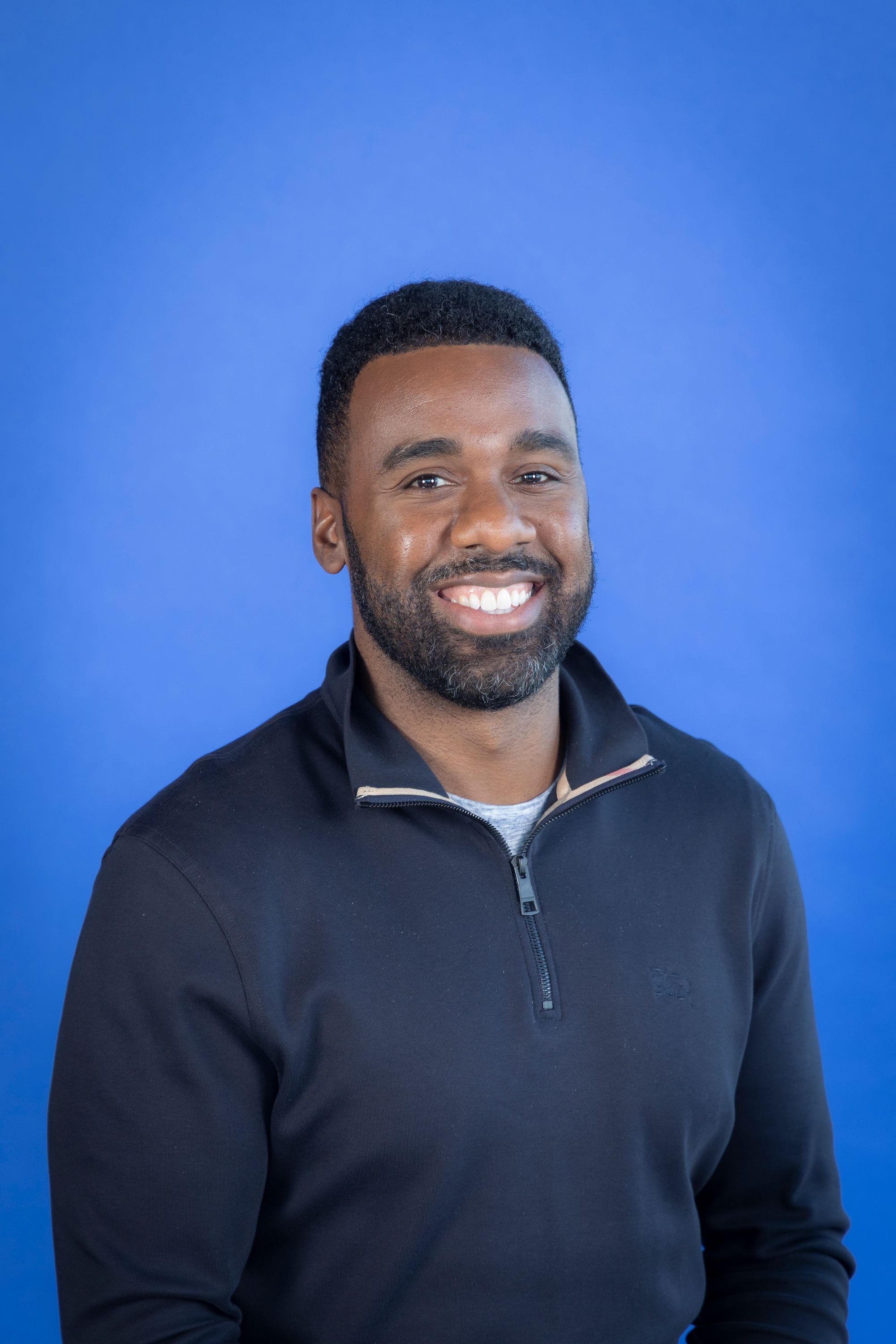 Throughout his childhood, Jared Banner '07 dreamed of being a professional baseball player. As senior year rolled around, however, he realized it was time to redirect his focus. Fortunately, there may not be a better college in America for a baseball-lover to be forced to redirect.
Ten years ago, three of the 30 Major League Baseball (MLB) general managers were Amherst alumni who had played for Coach Bill Thurston: Ben Cherington '96, Dan Duquette '80, Neal Huntington '91, and Ben Cherington '96.
Following in the footsteps of those before him, Banner is living out the childhood dreams of baseball fans across the country.  But he's also charting his own path — and at just 35 years old, he's already served in top front office roles with the Boston Red Sox, New York Mets, and Chicago Cubs, winning three World Series titles along the way.
Growth in the Pioneer Valley
Banner, a Brooklyn native, arrived in the Pioneer Valley as a student-athlete in 2003. A cornerstone of the baseball team, he entered Amherst with a determination to grow as an athlete — and grow he did. On the diamond, he played exceptionally as an outfielder and eventually led his team as captain during his senior season. His tenacity and talent produced concrete results, too, as he helped the Mammoths rack up back-to-back NESCAC championships in 2004 and 2005.
Like the hundreds of other baseball players who come through Amherst, Banner had the privilege of playing under the highly-esteemed skipper Bill Thurston, who coached at Amherst from 1966 to 2007 and racked up a staggering 811 victories, and whom he credits with helping him improve so much.
"I played for the legendary Bill Thurston. He's the best coach I've ever had," Banner recounted. "He was tough, but in a good way. I think that everyone that goes through his program comes out better on the other side of it."
Reminiscing on cold, tough winter practices inside Coolidge Cage to warm spring break trips to Florida, Banner looks back fondly on his experience playing baseball at Amherst. But it wasn't just baseball that made Amherst College so memorable.
"Those two [NESCAC] championships were pretty cool, but when I think about my best memories, I remember cramming for a bio-psych test and staying up all night with one of my teammates studying and going straight to the test at 8:00 a.m.," Banner said. "Those are the memories that stick with you for a long time … the times with friends, the times where you face challenges and adversity and have to get through it — that's what stands out to me."
The archetypal student-athlete, Banner's determination to grow flowed as much to his academics as his athletics. Still, he was unsure of his major when he arrived. Over time, however, Banner took — and thoroughly enjoyed — a number of psychology courses early in his Amherst tenure with Professor Matthew Schulkind and settled on psychology as a major. Banner notes that his experience with psychology sticks with him every day, helping him understand not only those around him, but also himself.
Even though he was a good student, Professor Schulkind remembers Banner for the impact he made outside of the classroom. "What I remember most about Jared was the conversations we had outside of class, and in particular a long conversation we had about the O.J. Simpson case. Fifteen years later and I still think about what he said that afternoon. I can't say what kind of an impact I've had on his life, but I can say that Jared had a big impact on how I think about race in this country."
For Banner, Amherst College was a microcosm of adult life; it challenged him to balance academics, sports, and extracurriculars such as Black Student Union, all while managing a social life and life back home.
"When I think back to those years, those were some of the best years of my life. I made some of my closest friends, I learned a lot from my professors and advisors, and I had a great experience playing baseball."
Living the Dream
At the time of Banner's graduation, Cherington served as the Senior Vice President for the Boston Red Sox and helped Banner land a job as a fellow in baseball operations.
A week after graduating, Banner packed up his bags and drove to Boston to begin his fellowship with the Red Sox in Boston, where he'd stay for more than eleven years.
In his role as a fellow, Banner worked on projects relating to player development, coaching research, and data aggregation. "It was less about [the work] and more about being around the smartest people in baseball who were there at the time and learning through osmosis."
Former Red Sox General Manager Theo Epstein and former Padres General Manager Jed Hoyer, two of the most successful MLB front office figures, worked directly with Banner. "I was very lucky to be 21 years old and be in that kind of environment," Banner said.
With the Sox, Banner seemed to take on a new role every year. After the fellowship, he worked as an assistant in player development before a promotion landed him the title of Scouting Coordinator. In 2012, he was named the Assistant Director of Player Personnel, and within four years, "Assistant" had dropped out of his title, which soon became Vice President of Player Personnel.
In Boston, Banner won three World Series, including one in his first year with the organization. "As a 21 year old, it felt like we were going to win it every year," Banner said. The next two titles came in 2013 and 2018.
After the third World Series, Banner left Boston and assumed the role of Executive Director of Player Development with the New York Mets. In this role, Banner was in charge of "getting the most" out of every player within the Mets minor league system, focusing on "big things" like making sure a player's strength and mechanics were developing, as well as supporting often overlooked areas like  sleep, nutrition, and mental skills.
In 2020, Banner joined the Chicago Cubs as their Vice President of Special Projects, one of the top executive roles in the front office of one of the most storied franchises in baseball history. While Banner says that the Cubs job is the best job he's had yet, he also admits that at every point in his career, the role he was serving in at the time felt like his favorite.
"Whatever role I'm in I like to make sure I have 10 toes down and I'm focused on being present at that specific moment. Literally every year of my career I've felt like I was in the best job for me," Banner said.
When asked about his least favorite part of working in professional baseball, Banner paused, thought, and took a deep breath. "I pretty much enjoy it all," he revealed. But then Banner interrupted himself. "Although I don't like losing."
Even so, it's the losses that make working in baseball challenging, and it's the challenge that Banner loves the most. "When you overcome a challenge, that's fun — and [I love] the competitive environment. [I'm] not playing sports, but [I'm] working for a sports organization, so [I] feel the wins and losses with the team. There's that everyday competition aspect to it — you win or you lose."
Throughout his career, Banner is most proud of his World Series championships with the Red Sox. "It's a team sport and winning championships is the goal," he said.
Through all the accomplishments, Banner's kindness hasn't wavered. Schulkind still keeps in touch with Banner, and texted him recently when his son needed to interview someone working in professional sports for a class.
"Even though he is a pretty big deal these days, Jared agreed without hesitation. And when he didn't hear from my son immediately, Jared checked back to make sure he hadn't missed a text. That's the kind of generosity I have come to expect from him," Schulkind said.
Outside of baseball, Banner loves to work out, read, and travel. Focusing on the present, Banner doesn't know what the future holds, but he knows he wants to make the most out of every day. "I just try to get better every day, learn something every day, and go one day at a time."