Homecoming
By the Numbers: Professor Fights for Justice — Alumni Profile, Andreas Georgiou '83
Even facing persecution from the Greek government, Andreas Georgiou '83 has never compromised on that which he holds most dear: his principles.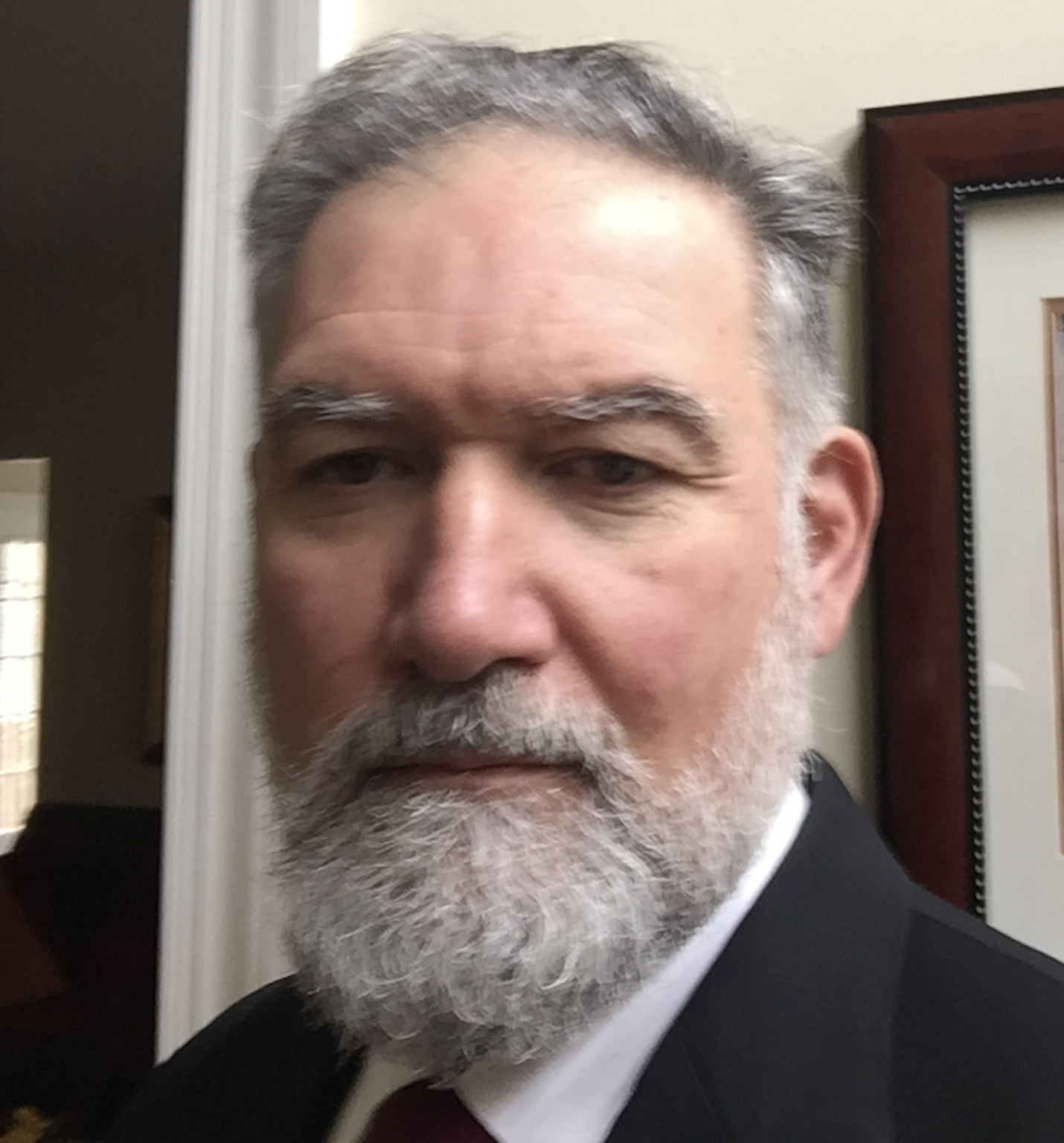 With a solid frame, stout jaw, and strong brow, Andreas Georgiou '83 might look more like a retired Olympic wrestler than a macroeconomist — that is, if he weren't always dressed in business attire: at least a sportcoat and more often than not a tie.
He was wearing a full suit last fall when he entered Seeley Mudd 205 on the first day of "Statistical Principles and Ethics," the course he teaches once a year at Amherst. Despite his imposing appearance, he spoke softly when he began to walk us through the syllabus. Everything he said was precise, reasoned — fair. But his eyes, tired yet cautious, were those of a man who knew what it meant to fight.
The class — which I had signed up for less on a whim than a prayer after being scared off by the first day of "Multivariable Calculus" — was a three-hour lecture structured around a series of slide shows, which Georgiou explicated in his characteristically neutral and precise manner of speaking. But over the course of the term, hints of Georgiou's personality — the single father to a 12-year-old girl, a "John Wick" fan, a dry sense of humor — snuck through the cracks, as did the harrowing personal backstory on which the class was based.
As we soon learned, for Georgiou, doing the right thing is synonymous with being true to his principles — and it hasn't made life easy. His path has been one of the hardest imaginable: leaving his home in Greece to attend college nearly 5,000 miles away, toiling to make ends meet as an economics Ph.D. student at the University of Michigan, and risking his life to improve the economic conditions of developing countries while working for the International Monetary Fund (IMF).
But far and away the most grueling ordeal of his life is still ongoing. For nearly 10 years now, Georgiou has been embroiled in a series of legal disputes with the Greek government that has, for its absurd bureaucratic oppressiveness, drawn comparisons to the work of Franz Kafka.
The trouble started after Georgiou, in 2010, took over as President of the Hellenic Statistical Authority, Greece's national statistics office. He rectified the country's perennially unprincipled statistical practices, which had concealed the government's long-running fiscal profligacy — culminating in 2009 — and led to a debt crisis that ravaged the country's economy. His numbers earned approval from the European Commission 10 straight times. But — in an ironic twist — Georgiou was met with accusations from Greek politicians that he intentionally altered the data to make Greece's situation seem worse than it was.
Since then, he has faced a seemingly endless sequence of investigations, virulent attacks from the Greek media, the financial duress of paying for legal services, and the very real threat of a lengthy prison sentence. But even as his future continues to hang in the balance, Georgiou has "no regrets" about any decision he's made — he'd do it all the same.
For him, the fight is about more than just his own freedom. "It is a human rights issue," he said. "This is bad for the legitimacy of liberal democracies around the world."
A Classical Education
Up until he left for Amherst at the age of 18, Georgiou lived in Greece, where he says his upbringing was characteristic of the country, "in the classical sense."
He recalled "sitting at the Acropolis on an August night with a full moon — just absolutely magical."
His educational outlook was also characteristically Greek. "I was never one of these people whose mind was focused on one thing," he said. "I've always considered myself to be a kind of mind that's sought a lot of different experiences, and interested in many different things."
One of the teachers at his high school — a Greek-American institution called Athens College — was an Amherst alumnus, and he encouraged Georgiou to consider the college on the grounds that it would fulfill the young Georgiou's desire for broad intellectual stimulation.
During a summer studying at Phillips Andover Academy, Georgiou had a chance to visit the Amherst campus. "I remember it was a beautiful summer day," Georgiou recalled. "And I remember Memorial Hill. It was a very idyllic place." It didn't hurt, either, that Amherst was the top liberal arts college in the country.
As his teacher had predicted, Amherst fulfilled Georgiou's craving for broad intellectual stimulation.
Enamored with all the college had to offer, Georgiou remembered poring over the course catalog, exploring the possibilities, as being "some of the most pleasant moments" in his life.
He enjoyed the classes he took on economics and politics most of all, and several of his professors in those areas — including Geoffrey Woglom, the Richard S. Volpert '56 professor of economics, emeritus, and Jan Dizard, the Charles Hamilton Houston professor in American culture, emeritus — became his lifelong mentors and friends.
While Georgiou explored a diverse range of subject areas — STEM early on, the Russian language, linguistics at Smith, and more — he found himself thinking most about the structure of society.
"It was the question of [what is] the appropriate society to live in, and how to organize it," Georgiou said. "And I grappled with that for many years, and my mind has evolved over the years tremendously about this."
With this passion uncovered, Georgiou decided to double-major in economics and an interdisciplinary major of his own creation, economy and social thought. His senior thesis, which earned him summa cum laude honors, investigated theories of class structure in the Greek left.
Though Georgiou didn't always feel connected to the core of the social scene at Amherst, which was then dominated by fraternities, he pleasantly recalled discussing politics and culture with many different types of people, forming bonds with the international student community, and exploring the Pioneer Valley.
More than anything else, Georgiou credits his time at Amherst with providing him the tools and capacity to always pursue his intellectual curiosity — which he has continued to do over the course of his life.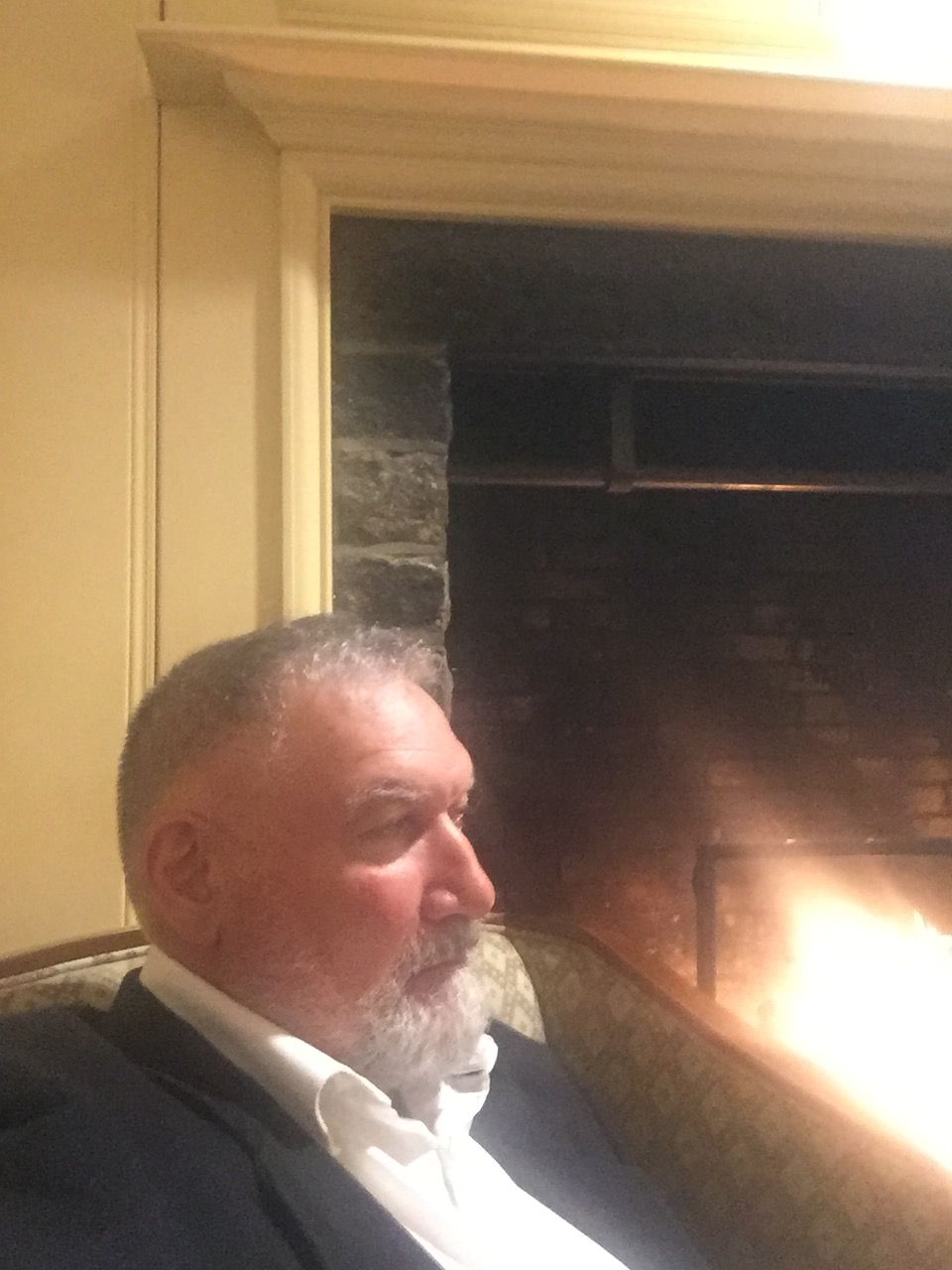 Economic Exploration
At Amherst, Georgiou had come to realize that he wanted to continue his study of economics, with plans to eventually launch an academic career and become a professor. So graduate school appeared a requisite next step.
He decided on the University of Michigan, but his education there, while "reasonable," didn't provide the same opportunities for exploration that he had found at Amherst.
"I couldn't open up the course book, and say, 'OK, am I interested in taking linguistics or French theater?'" Georgiou said. "I took some things, but it was much more limited in that sense."
But in the broader environment of Michigan, a far cry from Western Massachusetts, Georgiou was still able to have "a lot of very interesting discussions."
By the time he had earned his Ph.D., Georgiou still planned to earn a post as a professor and climb the academic ladder until he had earned tenure. He only applied to one non-academic position: a job as an economist for the International Monetary Fund (IMF), the United Nations organization that aims to promote global economic development.
When he was offered the position, the allure of being able to have a tangible impact was too compelling to pass up. "I was able to actually do macroeconomic policy instead of studying and writing articles," he said. "This was a way of actually doing something."
Georgiou had found a path to address in the real world the societal questions that had defined his academic experience.
His first role was a desk officer for Romania. As part of a larger team, he tracked economic developments in the country during a time of turmoil, the late 1980s, when the Soviet Union was beginning to fall apart. Georgiou felt "quite lucky" to be able to have the influence he did at such an important moment.
After that, Georgiou worked on cases in a number of developing countries across the globe — Tunisia, the Democratic Republic of Congo, and Kenya, to name a few.
He would travel to his assigned country and work on-site. "I would spend nights doing my spreadsheets in the hotel," he said, "and there would be people with machine guns fighting down the street."
Though Georgiou actually faced a few instances where he feared for his life, he appreciated the "degree of excitement" that his early work at the IMF gave him.
Georgiou spent an extended period of time working for Slovakia soon after the country had separated from the Czech Republic; he described it as one of his "most rewarding experiences."
"Everybody was expecting the Slovaks to come crawling back on their knees to the Czechs," Georgiou recalled. "But I was quite confident that they could do it." Working as a liaison between the government there and the IMF, Georgiou was able to help the new country make economic improvements.
Through his work at the IMF, Georgiou increasingly came to see high-quality data as crucial to solving the economic problems that plagued the countries he was helping. "We would spend 80 percent of our time trying to figure out, What is the picture?" Georgiou said. "We had to learn how to do this, put together a consistent picture of what was there."
As Georgiou would later teach us in "Stat Ethics," sound statistics enables us to see what is actually happening in the world.
A Troubled Homecoming
In 2010, Georgiou's life had reached a comfortable hum. He had now spent more than 20 years as an IMF economist. He had four German shepherds, an established presence in D.C., and a newborn baby girl to take care of.
But this was also the moment that a new challenge called out to him. The Greek economy had spiraled in the wake of the Great Recession — and a large part of the problem was that their macroeconomic data had been found once again unreliable. Public confidence was dangerously low.
Georgiou became aware of an opening for the position of President of The Hellenic Statistical Authority (ELSTAT), the Greek national statistics office. Although he knew it would be challenging, Georgiou felt a sense of duty — he knew he could help.
"I had not really served my country," he said. "I just left when I was 18. I left for 31 years." So he decided to return, with the understanding that he would essentially be protecting the Greek government's statisticians along ethical lines, ensuring that they were able to employ sound practices.
When he got there, though, Georgiou realized the situation was more fraught than he had anticipated.
The statistical perimeter — that is, the boundary between the official statisticians who produce the government's statistics and outsiders, who should not be involved — wasn't being maintained. Political influence was seeping into statistical production.
"When you have this kind of environment," Georgiou said, "bad things are bound to happen."
But Georgiou was resolved to help. He set to work on revising the deceptive previously published data, and reforming the practices that had allowed it to be produced.
"We had certain rules," Georgiou said. "They existed as standards enshrined in European legislation. We were supposed to apply these rules like every other member state of the European Union."
He faced resistance from the other members of ELSTAT's board, who wished to be involved in the compilation of the statistics, negotiate them with the European Statistical Authority (Eurostat), and vote on them before they were released.
Georgiou objected that the European Statistics Code of Practice assigned him full responsibility for statistical output — there was no room for negotiating or voting on the figures. "It just doesn't work like that," he said.
The tension was further aggravated when it came to light that another board member had hacked Georgiou's personal email account and had been sharing his private communications with the other members of the board. Understandably distressed, Georgiou decided to stop holding the monthly meeting of ELSTAT's board, pending a police investigation into the matter.
Against this troubling backdrop, Georgiou's reforms were working. In November 2010, Eurostat published without any qualms the 2006-2009 Greek government fiscal figures produced under Georgiou's leadership. In fact, during Georgiou's five-year tenure, Eurostat would find no issues with Greece's statistics — a clear reversal of course from before Georgiou arrived.
The revised 2009 deficit figure had been increased significantly, by 1.8 percent of Greece's GDP compared to the figure published in April 2010. A stark image was coming to light: Greece's economy was suffering more than anyone had thought, and the data had been intentionally manipulated to conceal this reality.
"When I understood the magnitude of the problems," Georgiou said, "it was very disappointing to me."
Nevertheless, Georgiou was hopeful for the future. "My experience was that [the statisticians] did their job, when the right ethical framework was given," he said.
The Trials
When I asked Georgiou about his legal troubles, he paused. This part of the story, he told me, "is always a little bit tiring to the heart to think about."
Throughout 2011, some of ELSTAT's board members had been publicly proclaiming that the revised deficit figure had been artificially inflated under Georgiou.
And with the Greek economy still in a nose dive, a narrative emerged, and was promoted by politicians across Greece's partisan aisle, that Georgiou was "acting on instructions from abroad" to make the deficit appear greater than it actually was.
The conspiracy theory's logic, Georgiou told me, centered on his previous position at the IMF — and his ties to "the West" more generally. He was being painted by leaders of his home country as a "foreign agent" intent on bringing Greece to its knees before the global powers that be.
The theory wasn't even coherent, Georgiou told me. "What was fascinating to me from day one was, How was it possible to inflate the figures and not have any money left? Because if you have a smaller deficit, then you have a smaller hole to cover with borrowing, but we were using every single penny of what we were borrowing." Not to mention that discrepancies in ELSTAT's data had been uncovered before Georgiou even arrived.
But, as a "technocrat who had no party affiliation," Georgiou made for a convenient scapegoat amid a rapidly shifting Greek political environment. Greece's center-right and far-left parties were quickly gaining control of parliament, and despite being unlikely bedfellows, the two were united against him.
"And you can imagine, of course, what the national sentiment was," Georgiou said. "People listened to their political leaders."
On Sept. 19, 2011, the first criminal investigation into Georgiou's work at ELSTAT was initiated. He was informed that the prosecutor for the government's "economic crimes" division wished to question him and two of his senior staff about the alleged inflation of the 2009 deficit.
"At the beginning, I thought that this was to just be a few weeks' time; we would go through the motions, present the arguments," he said. But the saga has since stretched so long that it took Georgiou nearly two hours to convey it to me in full. The extent of the injustice he has faced is too great to describe here in all its detail.
While Georgiou's numbers continued to earn approval from Eurostat, the investigation proceeded, with felony charges for the artificial inflation of the deficit formally pressed against Georgiou and his two senior staff in January 2013.
But Georgiou's faith in justice remained strong. And in July 2013, the investigating judge in his case concluded that the charges were baseless. Yet, in the wake of public pressure from politicians, the Greek supreme court intervened, and the case remained open.
In 2014, additional cases for both criminal and civil slander, stemming from public comments Georgiou made in defense of his statistics, were opened against him.
Georgiou was called for questioning on the charges that he artificially inflated the 2009 deficit, causing 171-billion-euro damage to the Greek economy, and that he had "violated his duty" by not putting the statistics up to a vote of the ELSTAT board.
If the investigators weren't convinced by Georgiou, they could hold him for up to 18 months, awaiting trial. "I remember vividly I said goodbye to my daughter," he told me. "She was just five years old. And I feared I wasn't going to see her for a year and a half."
After questioning him for eight hours, the investigators let Georgiou go. They recommended that the charges be dropped.
In July 2015, the Greek appeals court made what Georgiou called a "Solomonic decision." They dropped the charge related to inflating the deficit, but proceeded to trial on the charge that Georgiou had "violated his duty." The charge of civil slander would also reach trial.
At the end of his five-year term atop ELSTAT, in August 2015, Georgiou chose not to seek a second term, instead returning to the U.S.
Even as Georgiou has been back stateside, his trials have continued, resulting in a back-and-forth series of acquittals and reversals, verdicts and appeals.
In 2016, the Greek Supreme Court annulled the decision of the appeals court to drop the charges related to inflating the deficit, and Georgiou was subjected to another round of "in camera" trial at the appeals court for the same charge. The appeals court, under a different composition, then decided again in 2017 to drop these charges. And yet again the Greek Supreme Court annulled that decision and sent it back to be reconsidered by the appeals court. Finally, in 2019, following another "in camera trial," the appeals court decided for a third time to drop these charges. This specific felony case — with potential life in prison at stake — was closed.
Also in 2016, Georgiou was convicted of and sentenced to 12 months in prison for the slander charge, though it was a case of "simple slander" — making true statements that happen to damage someone's reputation, which is not illegal in most countries. He was also sued for damages related to the alleged slander, also losing that case the same year.
After being acquitted in 2016 of the charge that he "violated his duty," Georgiou was in 2017 subjected to a double jeopardy trial — which is legal in Greece — and was convicted on the charge that he should have put the ELSTAT's statistics up for approval by the board, acquitted on the two other charges, and sentenced to two years in prison, suspended for three years.
After first losing an appeal on the slander conviction in criminal court, that conviction was eventually quashed in 2018 by the Greek Supreme Court on account of "significant legal errors" in the original convicting decision. However, Georgiou lost the civil appeal of his slander case. The court's decision now requires that Georgiou pay a fee for damages and publish a public confession of guilt in the one Greek newspaper that had come out in support of him. If he doesn't pay and does not make this confession, his mother's house in Greece, which is under Georgiou's name, faces seizure.
"It has been very difficult to tell my mother I will not do it," Georgiou said. "But that's the way it is."
Now Georgiou is trying to get the slander loss in civil court annulled by the supreme court, with a decision set for January 2023. If it is approved, Georgiou will receive another trial — a chance to clear his name and avoid the confiscation of his assets. "So, hopefully, the Greek supreme court will do the right thing," Georgiou said.
If that doesn't work out, Georgiou has plans to go again to the European Court of Human Rights, where he is already awaiting a decision in reference to his other conviction. He expects this to be decided by the end of the year.
As if that weren't enough, Georgiou has also had to deal with three other legal cases in Greece, again related to his work at the national statistics office. Two had to do with his efforts to protect the confidentiality of the data households and enterprises provide the statistics office. Finally, an additional criminal investigation of  the alleged inflation of the 2009 government deficit was initiated in 2016, but this case has been dormant in recent years.
Despite all that he has experienced, Georgiou maintains hope that justice will prevail. "I was defending the statistics," he told me. "I was also exercising my democratic rights and my human rights to express myself."
An Examined Life
Being a philosophy major, it was impossible for me not to draw a comparison between Georgiou and another famous Athenian upon hearing his story. "Crito," a Platonic dialogue, describes Socrates' last days. The philosopher is unjustly imprisoned on charges of corrupting the youth, and his execution is imminent.
Crito, a wealthy friend of his, visits Socrates and offers to help him flee Athens, to escape his death. But Socrates declines. An injustice cannot be rectified by a further injustice, he tells Crito.
"We should not then think so much of what the majority will say about us," Socrates says, "but what he will say who understands justice and injustice, the one, that is, and the truth itself."
Georgiou found the comparison "presumptuous." He's perhaps more down to earth than I.
With no capacity to make the wheels of the legal system turn any faster, Georgiou presently spends his days focused on the here and now. His "number one priority" is raising his 12-year-old daughter, from whom he answered two phone calls during our interview (the first time she was just checking in; the second, she had unfortunately dropped her cellphone in the toilet).
He has also used his newfound free time to pursue his one-time dream of being an educator — and he gets to do so at the place where he experienced his own intellectual formation.
During the fall, Georgiou boards a plane in D.C. each Thursday morning, drives into Amherst that afternoon, and teaches a section of "Stat Ethics," only to fly right back the following morning.
Part of the appeal of teaching at Amherst — what perhaps makes it worth the intense commute — is that Georgiou gets to relive, for one day out of the week, his highly formative time here. "I love Amherst," he said. "It does not mean that everything is perfect here. However, … when I walk around campus or among the book stacks at Frost, I find myself marveling at how wonderful the place is, both the beauty of its setting and the idea of the liberal arts education it embodies."