Homecoming
Casting the Big Screen — Alumni Profile, David Rubin '78
Emmy award-winning casting director and former Academy President David Rubin '78 approaches his job through the lens of a former actor, and eternal lover of theater.
David Rubin '78 doesn't want to be typecast. He's not an actor anymore, but "just like an actor doesn't want to be typecast in playing the same role over and over again, I've never wanted to be known for a particular kind of film or television show," he told me.
As a casting director, Rubin has certainly achieved his goal. On the walls of his Los Angeles office hangs a poster for "The English Patient" alongside "Harold and Kumar Escape from Guantanamo Bay," two vastly different films —  but both cast by Rubin.
Rubin has cast a diverse variety of more than 100 films and TV shows, has been nominated for eight Emmy Awards, and has won twice. Characteristically humble, Rubin mentioned none of this in our interview — instead, he talked about his appreciation of an actor's craft, the theater communities he found at Amherst and beyond, and his current favorite shows, to name a few subjects. What shines through his words is his absolute love and understanding of acting as an art form, and it's this quality that enables him to find exactly the right actor for each part he casts.
A Young Audience Member and Actor
Rubin went to high school in Long Island, New York, but lived so close to the city that Manhattan was "definitely [his] playground, particularly as a teenager." His proximity to the New York theater scene exposed Rubin to performing arts at a young age.
Rubin's mother was part of a "theater party," as Rubin dubbed it — a group of women who would get together to attend shows. If one of the women couldn't make it, Rubin would occasionally get the opportunity to fill in and see the play.
"I think as a result, there are a number of very adventurous, very adult plays that I saw at a young age that I might not normally have been exposed to," Rubin said. "That gave me a real breadth of understanding of what the theater could be."
In particular, Rubin recalled an Off-Broadway production that was composed of two one-act plays — "Adaptation" by Elaine May and "Next" by Terrence McNally. Rubin remembers "Adaptation/Next" as "very adult comedy … very smart, sharp-witted comedy that was the stuff of Elaine May's and Terrence McNally's writing."
Rubin enjoyed his time in the audience, but he also loved being onstage. He performed in plays throughout his schooling, and in high school he took on the additional role of director. Rubin would carry this passion with him to college.
Amherst School-Years, Vermont Summers
At Amherst, Rubin jumped at the first opportunity to act. "Even though I knew that as a first-semester freshman I should have been paying attention strictly to academics," he said, "I took the first opportunity to audition for the very first play that was being produced my freshman year in Kirby theater." Rubin was cast as one of the leads, and thus began his Amherst theater career.
Rubin demonstrated an interest for the performing arts both inside and outside of the classroom. He majored in English and dramatic arts, was music director of the Zumbyes, and participated in numerous plays.
Walter Boughton, a drama professor and director of Kirby Theater at the time, mentored Rubin during his time at Amherst. Boughton was also the director of Weston Playhouse in Vermont, and often invited people from the Amherst theater program to spend summers putting on plays there, often referred to as "summer-stock theater." Boughton invited Rubin the summer after his freshman year, and then again the next summer.
"Summer stock is a kind of environment where everybody does everything — you help paint the sets, you're part of the whole process," he told me. "And that was very formative for me and my connection to theater."
During those summers, Rubin was surrounded not only by other Amherst students, but by young actors from all over. It was a way of being in community with other artists, which has been "a big part of my life, and my creative lives, too," Rubin said.
A New Role
After Amherst, Rubin knew he wanted to work in show business, but "was happy to land almost anywhere." He landed as a page at NBC, where he worked as a part-time usher and was assigned to various offices and television shows. What really interested Rubin, though, was Saturday Night Live (SNL).
"There wasn't a lot of production in New York," he said. "There were some soap operas, and there was the news division, but Saturday Night Live was the only really cool, hip place to be."
Rubin landed a job as an SNL usher, and got to know some of the executives who worked on the show, right around the time that a job as a production assistant on Weekend Update — a classic SNL segment — opened up. Rubin was hired for the job.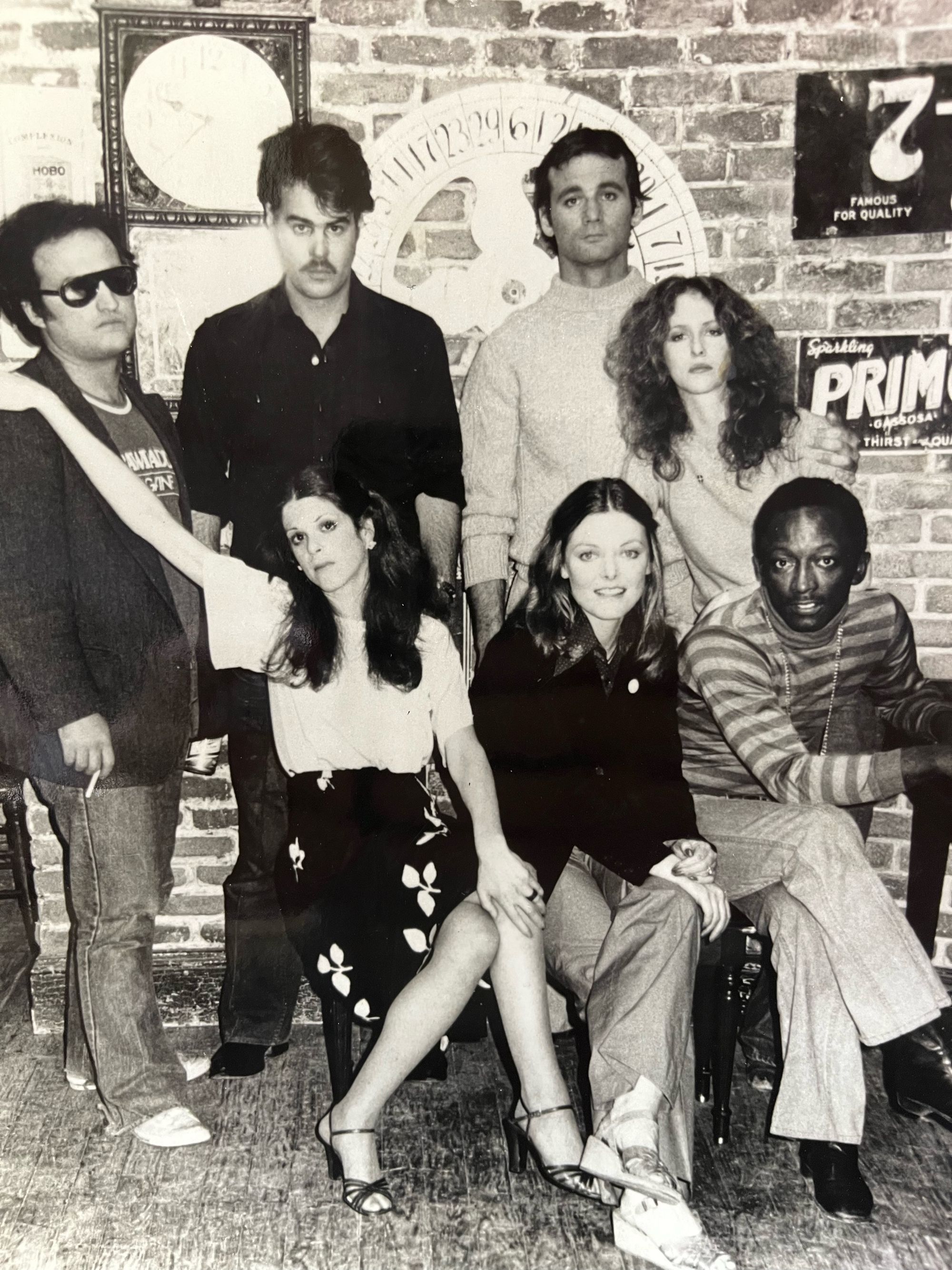 "Obviously [the positions] were highly sought after, and I still have no idea why I was lucky enough to get [one]," he said.
I think it helps that Rubin is, as he put it semi-sarcastically (even though it's actually true), "riotously funny." He also alluded to his time as music director of the Zumbyes, which "had its own comedy element to it."
"I'm not saying it's lofty comedy" he added, "but that's always been a part of my life."
Rubin also appeared on SNL a number of times as an extra, and loved the "ensemble nature of [SNL]." When he left the show, Rubin was gifted a script cover that also contained the contract for his work as an extra — he made $114.75.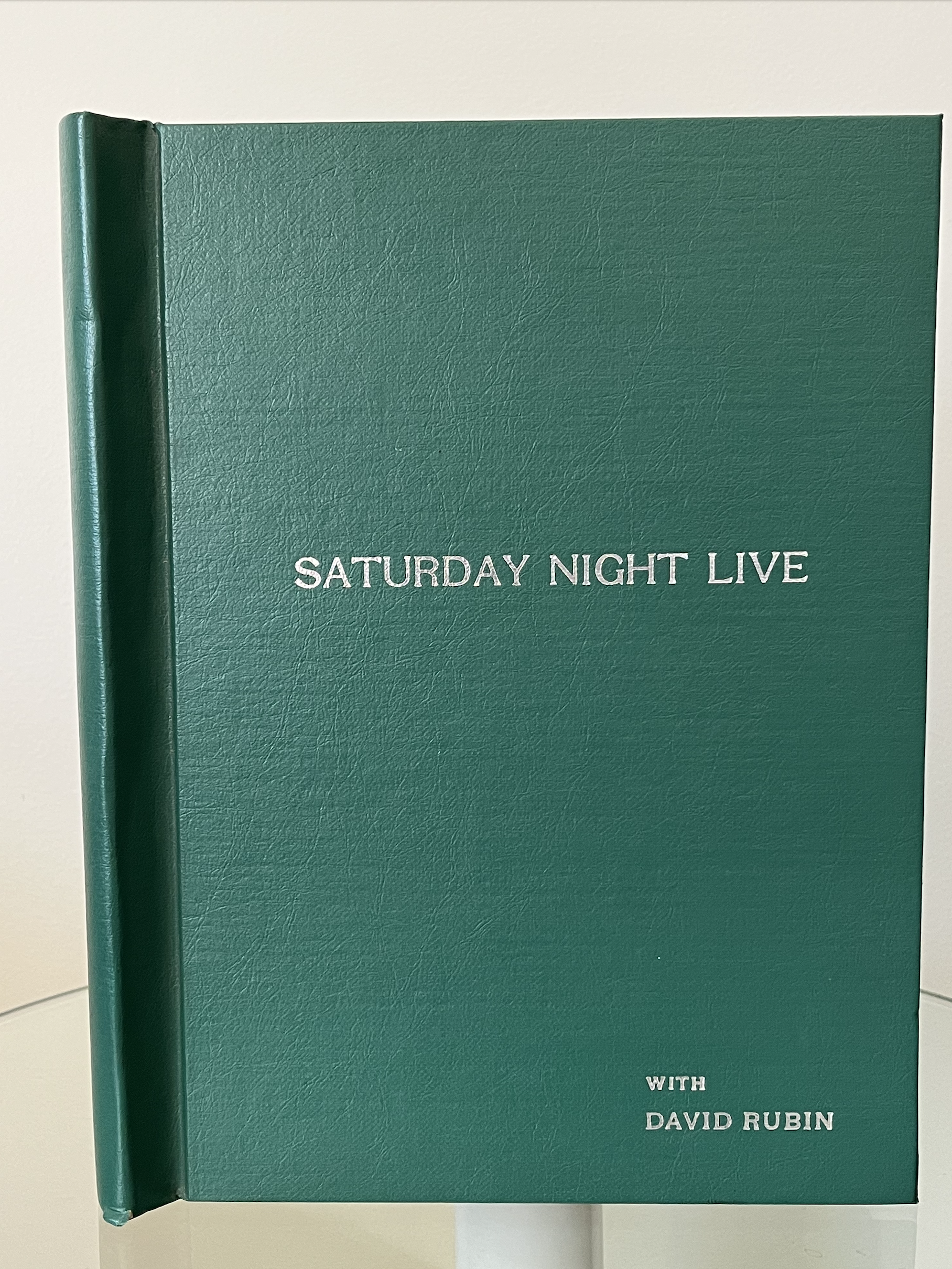 After SNL, Rubin began working for Mary Goldberg, head of casting for NBC. It was here where Rubin discovered his true calling.
"I think having the experience of both performing and directing myself made me uniquely qualified for a career that I never knew existed before I was actually getting a job," he said. "Being empathetic to the actor's plight, and also being understanding of what their process is, uniquely qualified me for the job."
Uniquely qualified indeed — Rubin went on to cast films and TV shows such as "Romeo + Juliet," "The English Patient," "The Big Easy," and HBO series "Big Little Lies," for which he won his second Emmy.
The project that stands out for Rubin is the 1999 film "The Talented Mr. Ripley," which he worked on with director Anthony Minghella (who also directed "The English Patient"). Rubin and Minghella worked closely on a number of films until Minghella's tragic, premature death in 2008.
Rubin remembers "The Talented Mr. Ripley" fondly both because of Minghella and because of the cast he assembled. The film stars household names like Matt Damon, Gwyneth Paltrow, Jude Law, Phillip Seymour Hoffman, and Cate Blanchett — but at the time, most weren't yet household names. They had all worked before, and Rubin knew they were talented, but as he puts it, by and large "they were basically kids."
Since that film (and in some part due to it) those actors have achieved great professional success and won countless accolades and awards. More importantly to Rubin, "they created the best version of those characters that I could possibly have imagined."
He remembers "The Talented Mr. Ripley" as "the apotheosis of what a great casting experience is, which is using my knowledge of actors' abilities to find a role that gives them full flower as artists to create something."
Rubin stepped into a new role himself in 2019, when he became the first casting director to act as president of the Academy of Motion Picture Arts and Sciences. In his tenure as president, which ended this year, he was involved in the academy's Governors Awards, which is when "the Board of Governors bestows honorary Oscars to people who have done great work but have not necessarily been honored sufficiently for it."
It was Rubin's job to pick up the phone and call the winners — one of whom was the playwright Elaine May, whose one-act play Rubin watched all those years ago in New York.
"I did have a flashback to myself as probably, I don't know, an 11-year-old, seeing the one-act Elaine May play off-Broadway with my mom and her friend," he said. "It's what Oprah Winfrey would call a full circle moment."
These days, Rubin is as busy as ever. He just finished working on "Welcome to Chippendales," a Hulu limited series about the male dance troupe best known for its striptease performances. It's a story of "ruthless ambition, murder, suicide, and drug abuse," he told me.
"Big Little Lies" fans (myself and my mom included) will be happy to hear that Rubin's next project is another Hulu adaptation of a Liane Moriarty book, "Apples Never Fall." At this point, he thinks he understands Moriarty's tone, and he's excited that it's a family drama.
"I tend to be drawn toward dysfunctional family stories, and I think it's because I was an only child of a single parent," he theorized. "And so family stories are fascinating and exotic to me."
When he's not working behind the scenes, Rubin finds time to be in front of the screen.
"As a casting director, it's my obligation to see something of nearly everything because it's my job to have an encyclopedic knowledge of the acting community, so I do see a lot when it comes to television," he said "I'm more someone who samples because I have to move on to the next show."
Rubin's recommendations? TV's "The Bear," "Ozark," and "White Lotus" are among the titles he's recently been "hooked by."
"You wouldn't be surprised to hear that I am drawn toward actor intensive pieces rather than special effects intensive pieces," he said. "Not that I don't admire the special effects achievements … but as an audience member, as well as a casting director, I'm drawn toward very human stories, and never happier than when I'm watching something on screen which has two close-ups of two faces going at it."
As for the future of film and television, Rubin looks for the innovative and provocative.
"What I'm drawn toward are filmmakers, both on film and television, …who are not repeating themselves or repeating things that have already been on the screen," he told me thoughtfully. "[People] telling stories in new ways, and telling new stories in new ways — material that feels like fresh territory."