News
Class of 2023 Most Selective Ever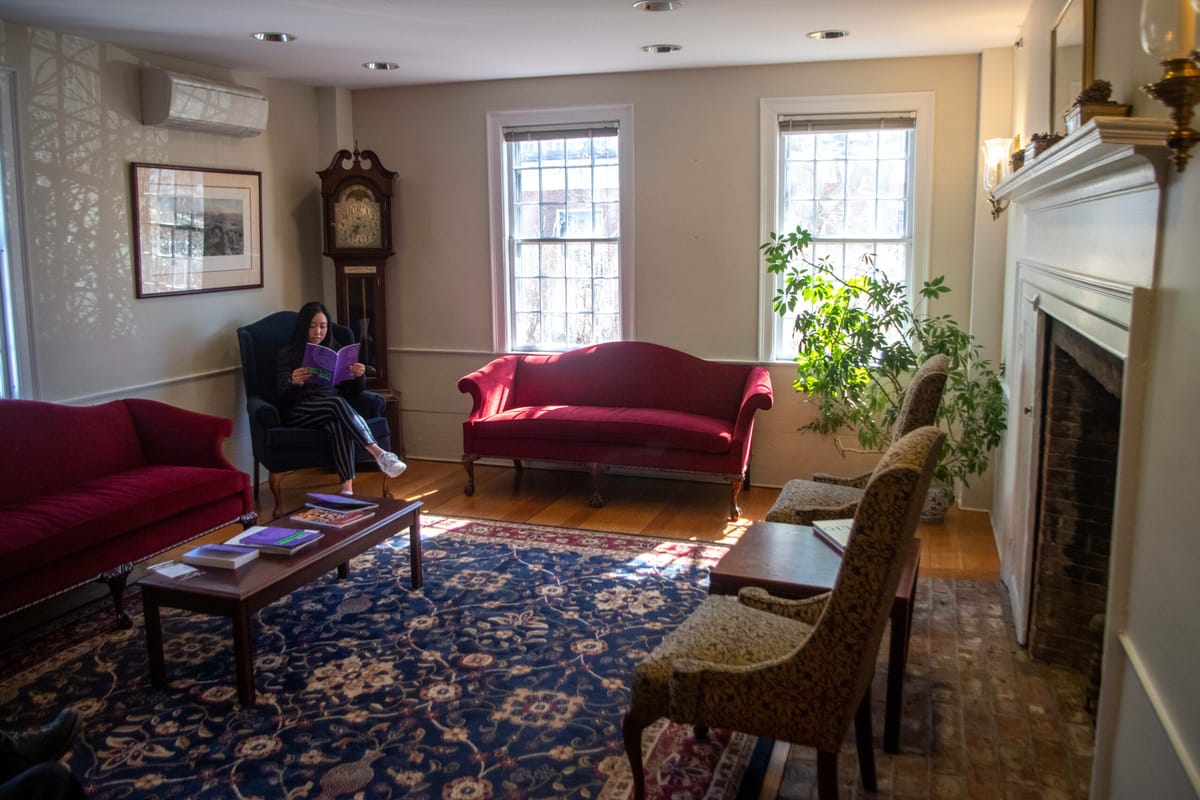 The college admitted 1,144 of 10,567 applicants into the class of 2023 on Friday, March 22. The record-setting number of applicants was a nine percent increase from last year, and the first time the college received more than 10,000 applications in one application cycle.
This admissions cycle also saw a record-low acceptance rate. Last year, Amherst's acceptance rate was 12.8 percent; this year's acceptance rate dropped to 10.8 percent. While historic, the number is on par with trends at peer institutions.
The low acceptance rate also comes as a result of an attempt by the college to better predict its yield rate. At this time last year, the college admitted 1,244 applicants into the class of 2022, with almost 500 students matriculating into the college. Because of this high yield rate, many of those students were forced to live in triples due to over-enrollment.
Matthew McGann, dean of admissions and financial aid, hopes that the lower number of acceptances will prevent a similar scenario this year. "My hope is that when we get to May 1, we'll be under our target number, and we'll use the waitlist," he said. There are 473 beds on the first-year quad without triples, and McGann hopes exactly that many students matriculate.
This was also the first class admitted under McGann, who was appointed last June. He was previously the director of admissions at the Massachusetts Institute of Technology (MIT).
"My sense is that what you get at Amherst is a very thoughtful student," McGann said, contrasting the applications he reviewed at MIT with those he saw at Amherst. "I find the students here more broadly focused. Students are [also] very excited about the open curriculum and what that affords to them in terms of the liberal arts education."
Though the opening of the new Science Center marked a shift in terms of Amherst's offerings to students inclined to study STEM, McGann said the admissions office largely looked for the same sort of student that they had in prior years. He did, however, note that the applicant pool may have been more oriented towards science and math this year.
"Students around the world are continuing to realize that liberal arts colleges are a great place to study math and science," he said. "The science center was a continued representation of that."
Demographically, the class of 2023 looks similar to that of 2022. Last year, 56 percent of students in the class of 2022 self-identified as U.S. students of color — the same as this year's class of 2023. Forty-nine states are represented in the class of 2022, while 48 states are represented in the class of 2023.
"Now the work of admitting is complete, and now the work of yielding these students is only just beginning," McGann said. "Now it's the role of the admissions staff and the financial aid staff to show the students what makes Amherst such a special place … Now the job of the admissions staff will turn to working with the students and their families."