News
College Conducts External Review of Accessibility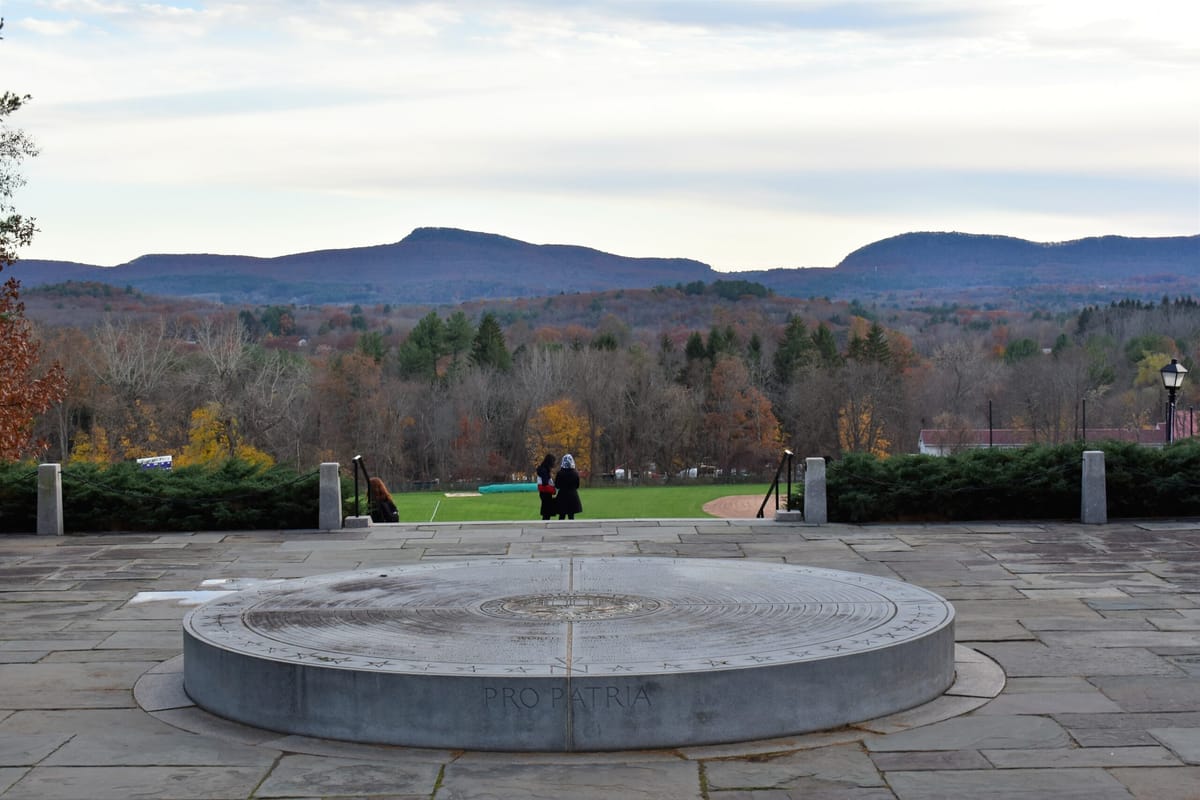 Two nationally-recognized experts arrived at the college this week to begin a series of assessments on accessibility services and support. The two consultants, Jeanne Kincaid and Bill Welsh, will look broadly at accessibility before another set of consultants arrive next week to examine accessibility of the physical campus.
The assessments, announced by President Biddy Martin in a community-wide email on Nov. 15, come after the college adopted four accessibility principles this past year, which were based on recommendations from a task force on accessibility and inclusion comprised of students, faculty and staff. The principles are written as statements on the college website: "It's Intentional," "It's a Diversity Goal," "It's a Knowledge-Based Practice" and "It Benefits the Entire Community."
"As those principles indicate, one important step toward enhancing accessibility is to learn more about the barriers to access that currently exist at the college," Martin wrote in her email.
This week, Kincaid and Welsh will hold two open forums for students and two open forums for faculty and staff. Kincaid is an attorney at Drummond Woodson who works primarily with students with disabilities in private institutions of higher education.
Welsh is the associate vice president for access and disability resources at Rutgers University.
The Facilities Department will bring construction and architectural experts in December to study accessibility of the physical campus.
"After the assessments are completed, we will report back to the community about how we will prioritize our work to enhance accessibility and inclusion," Martin wrote.
This past spring, after the Presidential Task Force on Accessibility and Inclusion was dissolved, Chief Diversity and Inclusion Officer Norm Jones and Chief of Campus Operations Jim Brassord, among others, presented to senior staff members a proposal to bring consultants to the college. There was a shared consensus on the need for outside help, Martin said.
"I'm sure [the consultants'] recommendations will be contingent on what's possible when, but I would hope that in their discussions with so many different people and groups, they would come away combining all that they hear with their expertise with a set of priorities that are solid," she said.
"Ensuring that students have equal access to educational programs, to support that they need, to gain that access, they probably will be looking at a whole range of obstacles that students face to getting their work done and those would include, I would hope, everything from physical obstacles to mental health issues," Martin added.
Welsh and Kincaid said their main priority is to solicit input and make recommendations to increase the efficiency of resources and make accessibility more proactive on campus.
"A lot of what you design may have ADA [American Disabilities Act] implications," Kincaid said. "We're trying to help campuses put it in the bloodstream."
The purview of their assessments will cover everything from classrooms, laboratories and housing to student employment, meals and technology services. Other avenues of access, such as event spaces open to the public, will also be examined.
Anyone can become non-able-bodied, Kincaid noted — it is critical to ensure equal opportunity. "It's as simple as putting a notice on a website of who to contact if you encounter issues or concerns," Welsh added.
The college is not mandated to make every building fully accessible, according to Kincaid. Any facility built in the future should be fully accessible, but any building built prior to June 1977 does not have to be made accessible unless it is the only building in which students can gain access to a specific educational program.
"I would love it if we could get to the point — and we will eventually, but of course it will take time — where every building on campus is accessible," Martin said.
The college "hopes to continue learn[ing] … how to support our community, and this review is another way of doing so," said Jodi Foley, director of Accessibility Services, in a statement to The Student.
Annika Ariel '19 was a member of the accessibility and inclusion task force and has conducted extensive research on accessibility. Though she referred to the assessments as a "good step forward," she emphasized that accessibility work at the college needs more transparency. The selection process for the consultants in particular felt very obscured, she said. "It felt very much out of the blue, and it would've been nice to know more about the process," she added.
Ariel attended the open forum for students on Tuesday. She noted, however, that the times of the sessions tended to overlap with class schedules and said she wished the assessments had been organized over a longer period of time.
Her primary concern is with the Office of Accessibility Services — "it needs a ton of work," she said. "I've talked with a lot of people about Accessibility Services … Only one person had a uniquely positive, no-holds-barred interaction with Accessibility Services."
More details will follow once a report is compiled for the college. Community members can also send written feedback to [email protected] and [email protected].