Homecoming
Composing for the Children's Corner — Alumni Profile, Andrew Barkan '02
To truly embrace your passion can be daunting. Yet, Andrew Barkan '02 has always stayed true to his passion for music, building a rich career around it.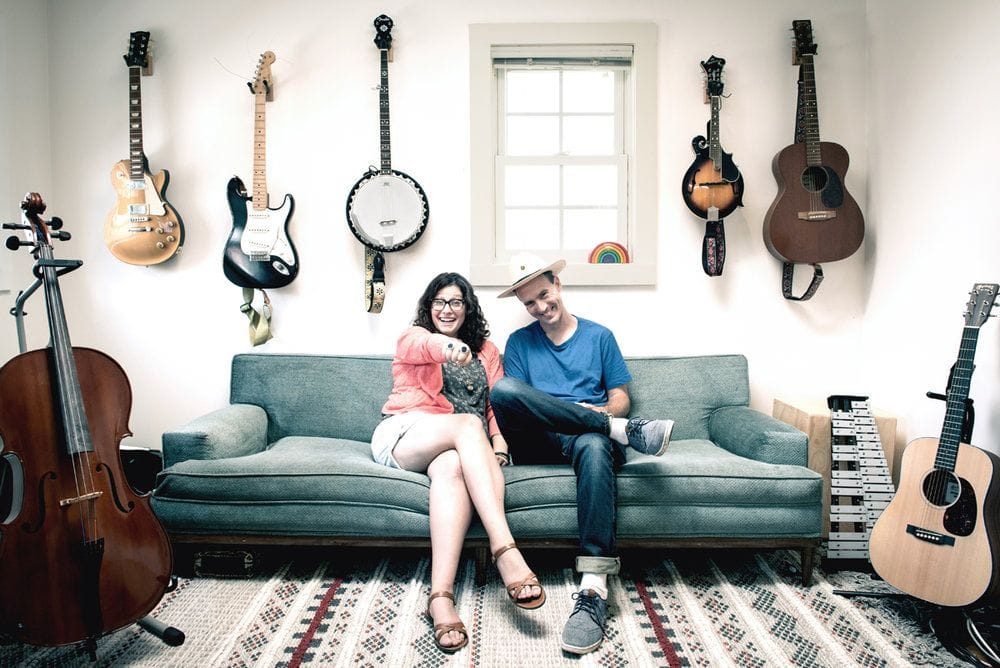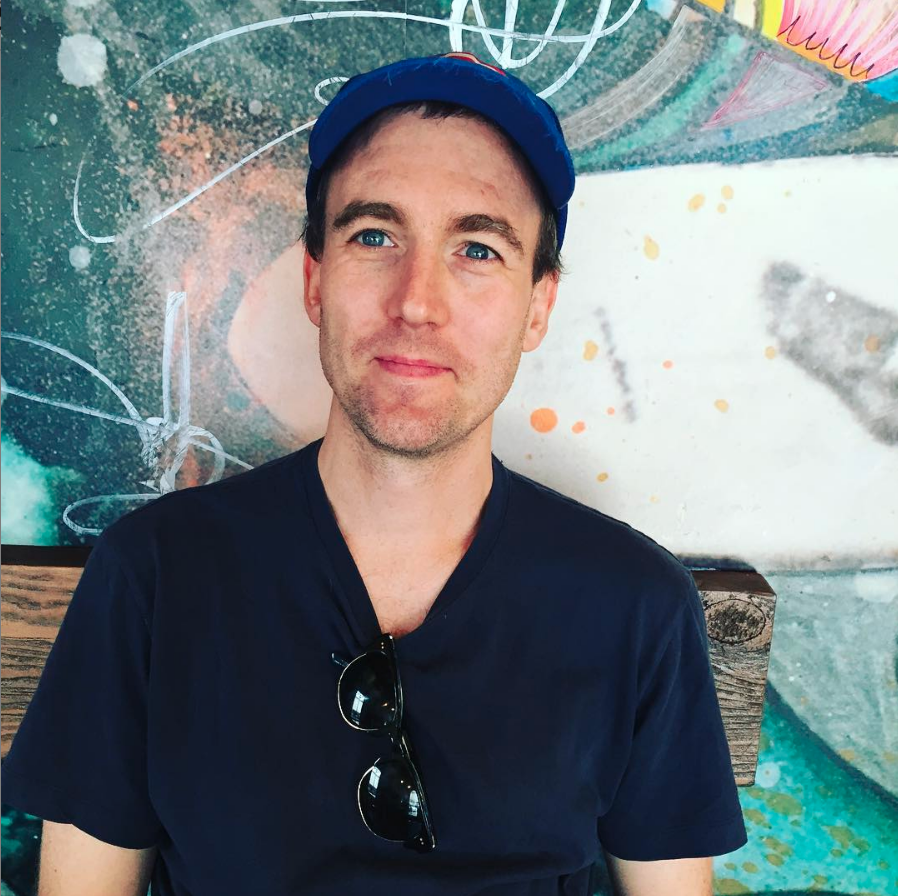 Andrew Barkan '02 has successfully created a career for himself within the music industry, despite its dauntingly competitive reputation. From a young age, Barkan has been drawn to music, and having a visual impairment has pushed him to further pursue this passion. Due to the nature of his disability, certain tasks prove difficult for him to do, but music is something which Barkan not only holds a deep passion for, but also excels in.
Working with musicians all over the globe, from orchestras in Eastern Europe to violinists in Argentina, he has scored a number of films for audiences as far away as China. He has also done a slew of freelance work, creating tracks for commercials and advertising, and making music for television shows and shorts, including producers like Nickelodeon and Disney.
Most notably, however, he has built a career creating content for kids. He and his wife, Polly Hall '04, are now recognized nationally as a kids' music group — Andrew and Polly — and have produced five records thus far. They receive radio play, have number one singles on Sirius XM, and make a living by producing music for children.
Barkan and Hall also created one of the first kids podcasts. Titled Ear Snacks, the podcast has since been recognized in the New York Times as well as many other publications, and holds fans all around the globe. It accumulates interviews with kids into a nonfiction journalistic montage of what children are thinking about, focused on tangible items in their world.
Focusing much of his career on children's music allows him to make media that is whimsical and fun, in contrast with the adult-directed content he has made. Barkan's multifaceted career proves that despite the challenges of going into a creative industry, genuine interest in something is not something to be ignored — if something excites you above anything else, it's worth going for.
Life Before Amherst
Growing up, Barkan always had a special love for music. In the car with his family, his parents would sing tunes, and his dad would make up songs. Barkan attended a boarding school in South Carolina, and grew up singing classical music and also performing as a choirboy at a cathedral.
In high school, he expanded upon this passion by teaching himself how to play piano, doing musical theater, and joining acapella groups. Apart from music, he played team sports and had an enthusiasm for physics, among other things. With these many passions, Barkan knew he wanted to attend a liberal arts college, so he would have the freedom to explore this array of interests.
Upon touring Amherst, he immediately knew he wanted to come here, drawn by the students within the community and the way they immersed themselves in their passions. "I remember it just striking me," he said. "These were my kind of people. These were people who were just making goofy jokes and really got into stuff. These were the kind of people I wanted to be around."
Time at Amherst
One of Barkan's best friends from high school also decided to attend Amherst, making the transition to college easier. They did Concert Choir together, but were in very different social groups. Barkan found his community of friends through the acapella scene: "I got into The Zumbyes within the first month of school, and that really helped me connect with a big community of people."
Barkan was a member of the Zumbyes throughout his entire four years at Amherst, and directed the group his sophomore year. Through a cappella, Barkan was able to meet and acquire advice from upperclassmen, gaining insight into the many different activities which Amherst students immersed in.
He quickly grew excited about the experiences waiting for him throughout the next four years, captivated by the intellectual and emotional conversations that he was engaging in. "I was meeting people from all over the world. I had a friend from Peru, and my roommate was from India. It was awesome to meet lots of different people with lots of different perspectives."
At Amherst, Barkan was able to participate in many of the activities he did throughout high school. He joined club basketball, and furthered his passion for music through coffeehouse-type performances and playing music with other people in bands. He was also able to explore his many academic interests, debating a vast contrast of prospective career options. He thought about becoming a physics major or getting into education, and spent time exploring the abundance of different English courses, from creative writing to Russian literature.
However, he eventually landed on music as his major. "I'm blind," he said, explaining a motivation for this choice. "I suppose I used to say legally blind, but the kind of language around that has changed recently. I'm able to get around and play sports and things like that. But there are lots of things I can't do — recognizing people across a room, driving a car, reading a book, reading signs — so I call myself blind now."
Creative projects drew Barkan in, and music was something that he felt, given his disability, he was able to excel in. For his thesis, Barkan wrote a mini symphony, Invitation, which was composed of six acts. "I got to combine like jazz and orchestral and electronic elements all together to weave through this story, like in and out of a dream."
He was able to work with Lou Spratlan, a Pulitzer Prize winning opera composer, who was the chair of the music department at the time. Barkan expressed about Spratlan, "He helped me get out of my head and just create." With Spratlan, Barkan grew his skill in writing original music, which contributed to a large sum of his career later on.
In his thesis, Barkan realized that "the only way for audiences to appreciate the thing that you are composing or performing is to understand the theoretical underpinnings of it." He discussed the importance of understanding the ideas behind music and not just focusing on the sounds being created. He formulated his thesis around this realization, inspiring his composition with a story that held thematic and emotional links between the music and what people were actually experiencing.
After Amherst
After graduating, Barkan was unsure what he was going to do. Like many with artistic majors, he had little guidance and few connections. But he knew he wanted to live in New York. Not only would New York's public transportation system allow him to get around as a blind person, but he also would be able to access the city's vibrant music scene.
Though he didn't have a job upon first moving to New York, he found one within the first few months of living there. He taught music, building after school music programs at a public school before going on to work at private schools. This time he spent teaching post-graduation gave him the opportunity to figure out what he wanted to do with his career, and he went on to attend grad school at New York University for film scoring.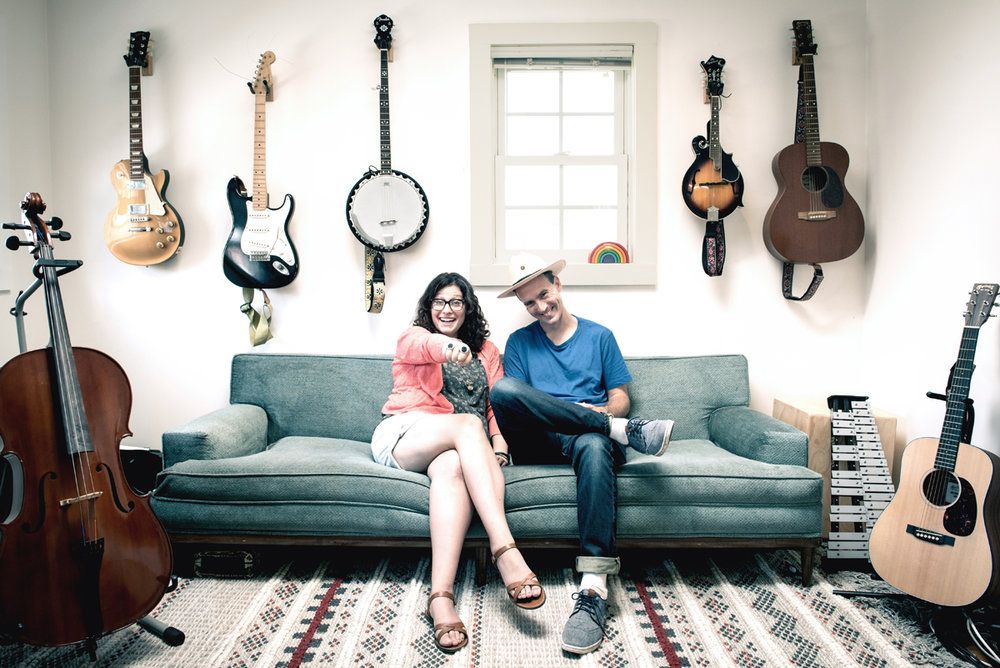 As Barkan learned the process of film scoring and how to break into the industry, he wrote a lot of music for advertising. His then-girlfriend and now-wife, Polly Hall '04, had started a business writing music for commercials, and Barkan joined her in this. Within the first year of the company's founding, the pair ended up doing a national advertising campaign for Sprint, where Barkan was able to use skills for orchestration and writing classical music which he learned at Amherst. Barkan and Hall lived in New York for a few more years before moving to Los Angeles.
They have continued to do freelance advertising music since, but now do a wide array of professional music. "We have so many different genres we work in. We work in folk, we work in indie rock, we work in electronica, we work in orchestral and jazz, and we've done some acapella, among other stuff." Upon moving to L.A., Barkan was able to secure a job at Hans Zimmer's Remote Control Studios, managed under film composer Heitor Pereira who scored Despicable Me and the Scooby Doo movies. With him, Barkan worked on The Smurfs and Madagascar movies, and has since gone on to score seven independent feature films and around 70 short films.
At the same time, right before leaving New York, Barkan and Hall decided to record an album for children. The duo had made a short EP for some of Hall's nieces, and loved singing together and performing. And unlike the majority of the music they had written which was directed at adults, in creating music for kids, they could be more playful and lighthearted. Also, with spending the bulk of their time producing studio music, they were never able to see their audience or get to know those listening to it.
So, they created a children's record, and began playing this music in bookstores and coffee shops. They were soon awarded song of the year from the ASCAP Foundation, for their track "When You're a Dog," and were able to perform their song live at the Lincoln Center. This recognition led to a plethora of opportunities, and they were able to write music for kids' television, including for Nickelodeon and Disney.
In 2015, they created a kids' podcast, Ear Snacks, in addition to founding a nonprofit to promote the production of more podcasts for children. "We think podcasts are an amazing resource for parents and for schools and educators," Barkan declared. "They are essentially free and provide all kinds of different educational and emotional support for kids that's not screen time based." There are now over 200 kids' podcasts, most of which are members of Barkan and Hall's organization.
Influenced by his and Hall's own three kids, Barkan describes Ear Snacks as "like 'Radiolab' for kids." It features fans of their music and podcast, amassing interviews parents conduct with their kids on various topics. The podcast has episodes ranging on subjects from rain to shadows to vaccines, and it not only engages kids, but also helps parents better understand what their kids know and how to grow that knowledge. "Seeing kids' ideas start to spark, we get to play a small part in that. And that's really cool."
"With kids' media, you just have to think of authentic curiosity, authentic joy, and authentic laughter — those are what you're going after," Barkan expressed. "Performing for children, whether in a massive concert festival with 6000 people or a bookstore with 10 kids, getting to see kids light up is amazing."
Final Thoughts
Barkan describes music as a forever expanding field. "You can keep learning about music your entire life. You realize that there's this massive massive toolbox that you need to build up. Not just physically — not just having all the right synthesizers and guitars and samples and technology — but figuring out how to relate to people and figuring out what makes a project better." He described working in the music industry, stating, "There are so many different possibilities for work and chances to learn and challenges to figure out. It's exciting."
While many people would rather stop working at the end of the day and go home, Barkan truly treasures his work. "Polly and I don't have enough hours for the things we want to do," Barkan expressed. He left me with this piece of advice: "When something holds your interest, and you're able to work on it for 10 hours straight, realize that that's something important — that's something you should focus on."