Arts & Living
Concert Hopping: September Concerts You Won't Want to Miss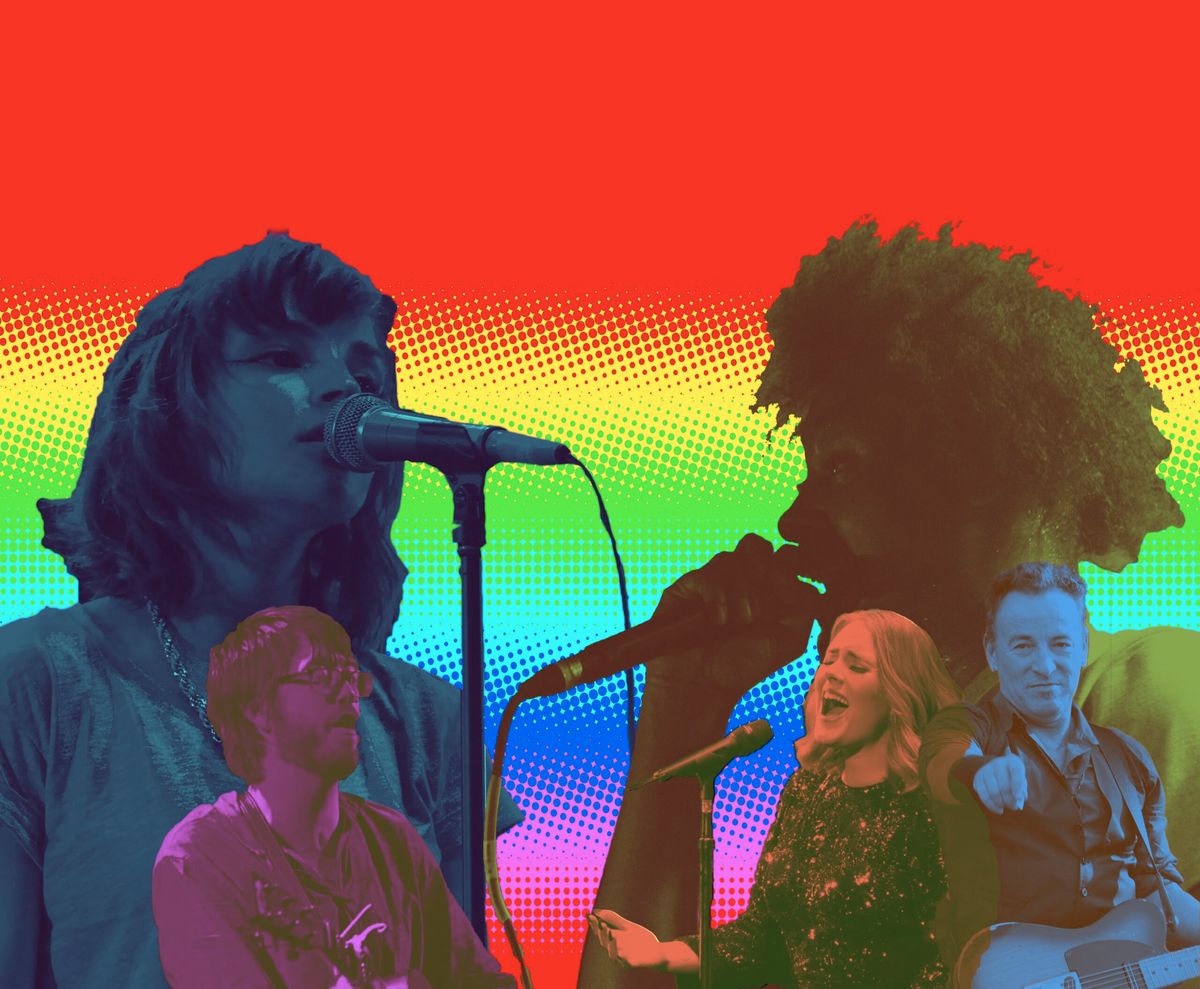 Here's a list of some of the concerts in the area this month to help you transition out of the seemingly endless days of summer concert going. New shows are added regularly, so be sure to keep an eye on your favorite artists (the app "Bandsintown" is great) and venues in the area — we're lucky to have some amazing venues right in Northampton. Happy listening!
Disclaimer: This is totally based off my taste in music, although I didn't include the ABBA tribute band that is going to be in Northampton (I saw them in 2011).
Sept. 14: Adele (TD Garden – Boston, Massachusetts): A toss up between paying for your bio textbooks and seeing Adele. Her live renditions are equivalent to, if not better than, her recorded tracks (affectionately ruined by parents' car karaoke worldwide).
Sept. 14: Bruce Springsteen (Gillette Stadium – Foxboro, Massachusetts): Bruce Springsteen and the E Street Band embarked on "The River Tour 2016" in support of the 2015 release "The Ties that Bind: The River Collection" — a box set commemorating the 35th anniversary of the album "The River." The Boss has been known to stay vivacious for a substantial three and a half hours during his recent live performances.
Sept. 14 & 15: Okkervil River (The Sinclair – Cambridge, Massachusetts): Following a period of change, front man Will Sheff will be touring with Okkervil River's latest release "Away." The album is a departure from the folk/indie rock band, as Sheff (with the help of a medley of contributing artists) embarked on the album as a solo endeavor. The new album keeps the shaky, emotionally in-tune vibe that I've always loved about Okkervil River. As Sheff said in a statement, the album is in large part "a death story for a part of [his' life that had, buried inside of it, a path [he] could follow that might let [him] go somewhere new."
Sept. 14th: Lane 8 (Bijou Nightclub – Boston): If you haven't listened to much deep house, Lane 8 is a good entry point. Daniel Goldstein's tracks are accessible and he's supposed to be incredible live. He's also been vouched for by some bigger names like ODESZA and The Magician.
Sept. 15, 16 & Sept. 18: Danny Brown (Lupo's Heathbreak Hotel – Providence Rhode Island, Toad's Place – New Haven, Connecticut, Paradise Rock Club – Boston, Massachusetts): After the announcement of his upcoming album "Atrocity Exhibition," Danny Brown is touring with ZelooperZ and Maxo Kream. I can't speak much about his openers, but the raspy-voiced Danny Brown has the quintessential hipster MC sound — one of his most popular songs features Purity Ring. He's known for having a pretty absurd sense of humor, so if you're easily offended, this show might not be for you.
Sept. 15: The Revivalists (Pearl Street Nightclub – Northampton, Massachusetts): The indie rockers have a soulful sound to them, in large part due to their lead vocalist David Shaw. If you haven't heard of them, but are an Alabama Shakes fan, I'd recommend checking them out.
Sept. 16: Guster (Capitol Center for the Arts – Concord, New Hampshire): Most Guster fans are diehards, so I'm sure the show will be worth the trek to New Hampshire. The band, whose founders met while freshmen at Tufts, is the perfect, upbeat end-of-summer show to attend.
Sept. 16: RJD2 (The Middle East Downstairs – Cambridge, Ma): RJD2 is an electronic, hip-hop hybrid. His tracks feature beats that are satisfying, yet not over-produced. It'll be a chill show at one of the more intimate venues in Boston.
Sept. 17 & 19: Tove Lo (DCU Center – Worcester, Massachusetts, XL Center – Hartford, Connecticut): Who needs lyrical prowess when you have the production that went into "Cool Girl." You'll be hearing a lot of her songs at the socials (excuse me, Jenkins) anyway, so might as well see her live.
Sept. 18: Young the Giant (House of Blues – Boston, Massachusetts): The accessible alt-rockers produce undeniably catchy, upbeat songs and their live shows are rightfully energetic.
Sept. 20: CHVRCHES (Lupo's – Northampton, Massachusetts): CHVRCHES have been touring with their latest release "Every Open Eye" for a while now (including several shows co-headlined with Death Cab for Cutie). The trio brings an electro-pop airiness to their critically well-received album, but vocalist Mayberry's lyrics are far from lacking substance. She's well-spoken and isn't afraid to tackle weighty, feminist concerns.
Sept. 20: Peter Bjorn and John (College Street Music Hall – New Haven, Connecticut): The group is touring on their 2016 release "Breakin' Point" — their first release in five years. The album received mixed reviews, as some of the classic-pop-formula tracks fall short, and shallow. I'm not one to fall for Pitchfork reviews, but I can't disagree with Jazz Monroe's critique: "the characters feel less like conflicted people than vessels for indie-pop intensity." Although the band seems to be caught in an endless attempt to recreate "Young Folks," there's no doubt it'll be a fun, good-spirited show, unless of course you're put off by "the lonely work of a band who've forgotten how to love their own music."
Sept. 20: Explosions in the Sky (Calvin theater – Northampton): Although I usually reserve Explosions in the sky for studying or falling asleep, their shows are infamously intense, and I can guarantee you won't be doing either if you attend.
Sept. 21: Ziggy Marley (Calvin theater – Northampton): He learned some stuff from a pretty irrelevant father.
Sept. 23 & 24: Yo La Tengo (City Hall Plaza – Boston, Massachusetts, The warehouse FTC – Fairfield, Connecticut): Yo La Tengo, formed by husband/wife duo Ira Kaplan and Georgia Hubley are somehow endlessly refreshing. Do not pass up a chance to see them live.
Sept. 23 & 24 St. Lucia (College Street Music Hall – New Haven, Connecticut, Fete Ballroom – Providence, Rhode Island): St. Lucia's front man Jean-Philip Grobler started off in a notable South African children's choir. Since, he's transitioned into the king of 80's-esque synth pop. St. Lucia is touring with their 2016 release, "Matter." The catchiest track off the album is "Dancing on Glass."
Sept. 24: Bad Boy Reunion Tour (TD Garden – Boston, Massachusetts): This should be pretty unreal. The show features several legends including Puff Daddy, Lil' Kim, Mase, Faith Evans and French Montana.
Sept. 30: How To Dress Well (Sinclair – Boston, Massachusetts): Spotify describes Tom Krell's sound as "ghostly, affecting R&B." This will definitely be one of the chiller shows on the list, but definitely worth checking out for a fun Friday night off campus.
Oct. 1: Majid Jordan (Royale Boston – Boston, Massachusetts): You probably know Majid Jordan for the duo's collaborations with Drake. Regardless, they have a dynamic sound worth witnessing live. Majid Jordan released a self-titled album back in February.