News
Coronavirus Scare Cancels Study Abroad Programs in China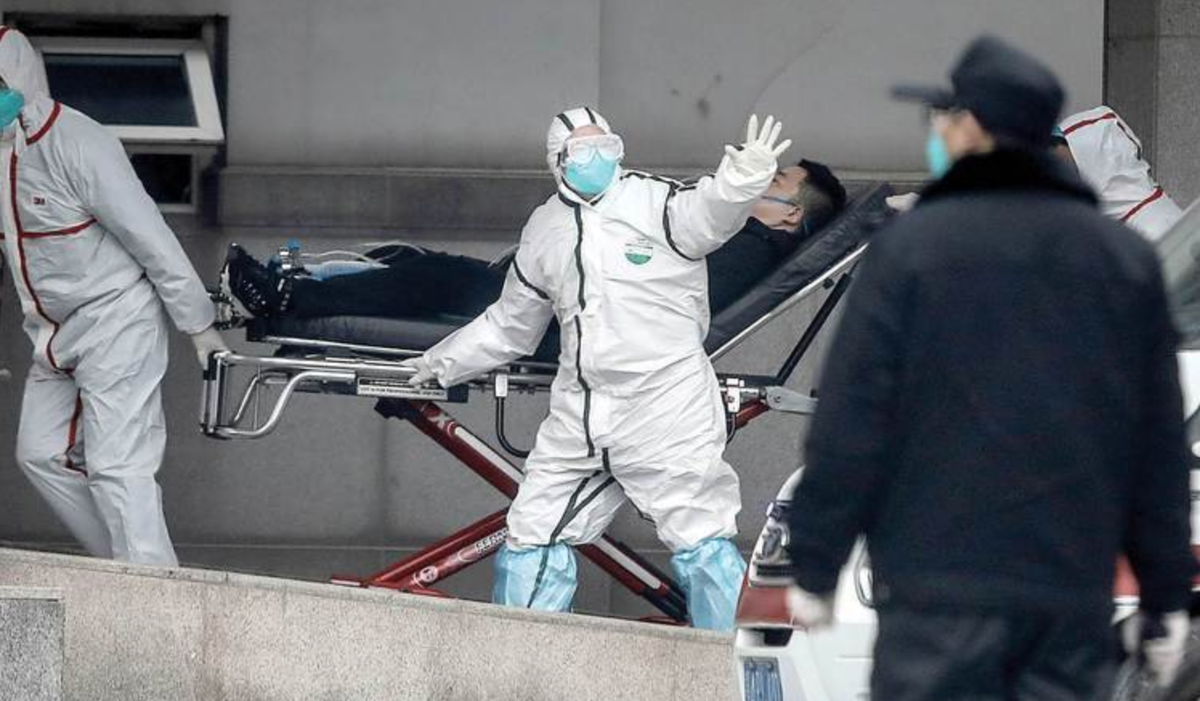 Partners with the the college's study abroad program in China have decided to suspend the spring semester due to the novel coronavirus (2019-nCoV) epidemic. The college is among a number of other institutions, including Smith College, Mount Holyoke College and the University of Massachusetts Amherst that will not offer study abroad programs located in China for the spring semester.
Several universities in New England such as UMass Boston and Wesleyan have had students tested for coronavirus. "We have no reason at this time to believe anyone on our campus is infected with the novel coronavirus," Dean of Students Liz Agosto said in an email to the college community on Jan. 28.
The decision to cancel Chinese study abroad programs stemmed from the recent warning from the Centers of Disease Control and Prevention (CDC) that discouraged all nonessential travel to China. The U.S. Department of State also enforced a "Level 4: Do Not Travel" warning for all travel to China on Feb. 2. An official web statement released by the Department of State reads, "Travelers should be prepared for the possibility of travel restrictions with little or no advance notice. Most commercial air carriers have reduced or suspended routes to and from China."
The World Health Organization (WHO) declared the virus a "public health emergency" on Jan. 30. The novel coronavirus was linked to a Wuhan seafood market and has since spread to over twelve countries, including the United States, through person-to-person contact, according to the CDC. The virus has an incubation period ranging from two to 14 days and major symptoms include fever, cough and shortness of breath. So far, the virus has spread to over 17,000 people with 362 confirmed deaths. There have been 11 confirmed cases of the coronavirus in the U.S., including one recent case at the University of Massachusetts at Boston.
Although there will no longer be any study abroad program partnerships in China for spring 2020, Agosto affirmed in an email interview with The Student that "we have been directly in touch with the students who were affected and have worked to find alternative options for those who were impacted."
Students planning on attending Chinese study-abroad programs expressed their disappointment with the cancellation decision. Sabrina Lin '21, who planned to attend the School for International Training (SIT) in Kunming, China under the Health, Environment and Traditional Chinese Medicine program, said that she was "definitely disappointed, but not surprised" by the program's decision to cancel.
"[SIT] had been sending us regular updates on coronavirus-related things for around a month prior to its official cancellation…For a while, they said they were monitoring the situation closely but didn't want to make any changes to the program until after Chinese New Year was over, which is when people usually do the most traveling," she said in an email interview.
"I got an email on Monday afternoon [the first day of Amherst classes] saying they had to make the 'difficult' decision to cancel the program due to 'the deepening concern in China and abroad about the coronavirus.'"
"When I did get the email, I mostly just kept hoping that there was still some way for me to study abroad. The thought of having to return to thirty-degree Amherst after classes had already started, drag all my stuff out of off-campus storage, find a new room, try to find classes that weren't full … just felt really bleak to me," Lin added.
The Global Education Office (GEO) and its partner study-abroad programs have been providing alternate pathways for impacted students. SIT offered Lin a transfer to a similar program in Amman, Jordan. The college has also offered affected students the chance to return for current spring classes. The GEO declined to comment and referred to Agosto.
Although there is no threat on campus currently, the college has since been taking precautions to ensure safety for the members of its communities.
"Stakeholders across campus have been gathering regularly since the first case was announced to stay up to date on the rapidly changing news in order to be as responsive as possible," Agosto wrote in the campus-wide email.
"Those staffers are in close communication with public health offices and colleagues at other colleges and universities — specifically the five colleges — and are monitoring state and federal public health guidance vigilantly." Agosto also reiterated the absence of a threat of coronavirus on campus.