Arts & Living
Debut Album Sets Banks Apart from Other Female Rap Artists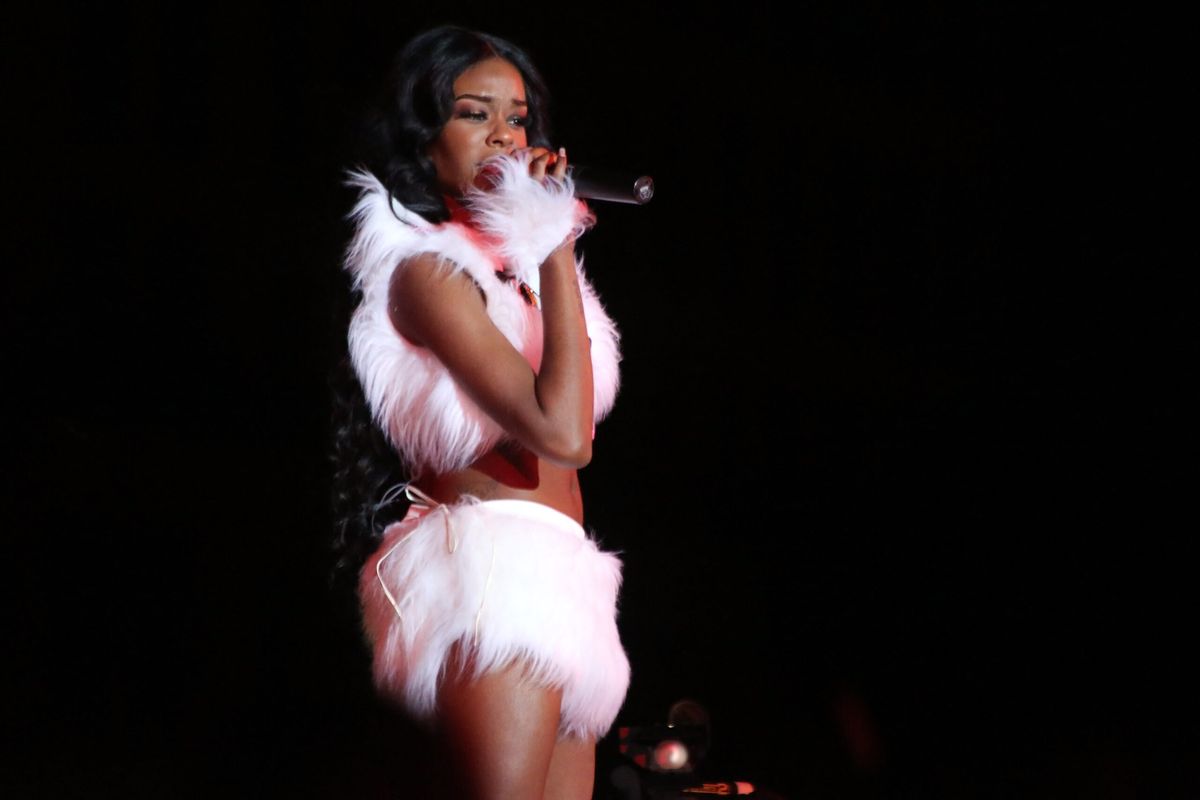 Outspoken rapper, singer and songwriter Azealia Banks finally released her long-awaited debut album, "Broke With Expensive Taste" on Nov. 6. Banks, a native New Yorker, started out in the music industry at the age of 17, when she began to upload her music to MySpace. After releasing both the EP "1991" and the mixtape "Fantasea" in 2012, Banks landed on almost everyone's radar. However, her career so far hasn't lacked struggles; the artist has hit more than a couple of rough patches that have both inhibited her debut album's release and made her famous for the wrong reasons.
Banks is known for her spitfire attitude and her penchant for getting involved in Twitter feuds. To date, Banks gotten into cyber-arguments with performers Kreayshawn, Iggy Azalea, Lil' Kim, Nicki Minaj, Jim Jones, Angel Haze, Diplo, Rita Ora, A$AP Rocky, Lily Allen, Lady Gaga and Pharrell .T.I. Banks' aggression toward her peers has also caused trouble with management. She signed with and subsequently left XL Management after less than a year of work together. The musician then moved on to Troy Carter, who manages Lady Gaga, but she lasted only seven weeks under his management. Prior to the release of "Broke With Expensive Taste," Banks was in a long battle with Universal Records. Under this label, the release of Banks' album was pushed back three times. She left Universal in July 2014. After two years in limbo, "Broke With Expensive Taste" dropped this month under Prospect Park Records.
"Broke With Expensive Taste" mixes electronica, hip-hop and a genre called "witch house." Witch house — electronic music's creepy cousin — heavily features synthesizers and repetition, qualities for which Banks' music is known. The effect of Banks' blending of these genres results in a cacophonous album. Despite its often-jarring sound and specificity of genre, the album has done considerably well on the charts. "Broke With Expensive Taste" fell within the Top 50 on Billboard's Top 200 list and reached the No. 2 spot on Billboard's Independent Albums and Top Rap Albums lists. These results are even more impressive considering the fact that Banks "pulled a Beyoncé" by dropping her album without any advance notice to her fans or even to media outlets.
Reviews of Standout Tracks:
"Idle Delilah": As far as opening tracks go, this one is pretty strong. The track features a nice beat under hypnotic lyrics that come so quickly from Banks' mouth that it's difficult to discern what she is saying. Regardless, the song is catchy. It's eerie, too, and part of a group of tracks on the album featuring the spirits of the dead as their subject. (The other tracks are "Wallace," "JFK" and "Miss Camaraderie"). According to Banks, Delilah was the six-year-old daughter of a slave owner. Her father's slaves brutally murdered her and covered her in tar before placing red bows atop her head. Delilah is intended to represent procrastination, Banks has said. In order to conjure Delilah's spirit, Banks suggests that her listeners visit a playground at 3 a.m. "with a red candle and two red bows in hand." She also suggests that the conjurers leave Delilah three cents.
"JFK": Although the majority of this song sounds similar to many of Banks' other tracks (like she dropped a few verses over a bad club remix), it does offer a nice example of Banks' vocal prowess. The track also features Theophilus London, another New York rapper. Banks' vocals on the track are actually reminiscent of Erykah Badu in her most famous "Tyrone" and "On & On" days back in the nineties.
"Wallace": Banks' singing is at its best on this track, which details the relationship between Banks and a man named Wallace, who has the head of a Rottweiler. Compared to her other tracks, "Wallace" is more stripped down. It features simple background instrumentals with Banks' singing and rapping.
"Ice Princess": This song begins with an unsettling combination of sounds: howling winds, a tune reminiscent of a young girl's music box and a tribal beat. "Ice Princess" is a narrative about stealing someone else's boyfriend. She sings that she'll be "legendary" when she is done. Banks described the song as "the story of how I met your man in the summer, stole him by September and moved into the mansion in December."
"Soda": "I'm tired of trying to try not to cry," Banks admits on this fast-paced track. Banks has said that this song "is all about self-medicating." It may be the best song on the album. It's a departure from her usual formula; she sings the chorus and raps quickly during the verses. This track is composed almost completely of Banks' vocals. As with "JFK," listeners get a feel of the artist's versatility on this track.
With "Broke With Expensive Taste," Azealia Banks shows promise. Although her sound definitely won't appeal to everyone, she does maintain her reputation for being a different kind of female rap artist. Additionally, Banks already exhibits a strong sense of independence that most female rappers at an early stage in their careers do not. The artist co-wrote every track on her debut and weathered considerable setbacks to release her album. Regardless of how you feel about Azealia Banks, there is one thing that all can agree on: she's one of a kind. If you haven't yet checked out Banks' music, now is the time.