News
Drake Takes Amherst with Drive and Style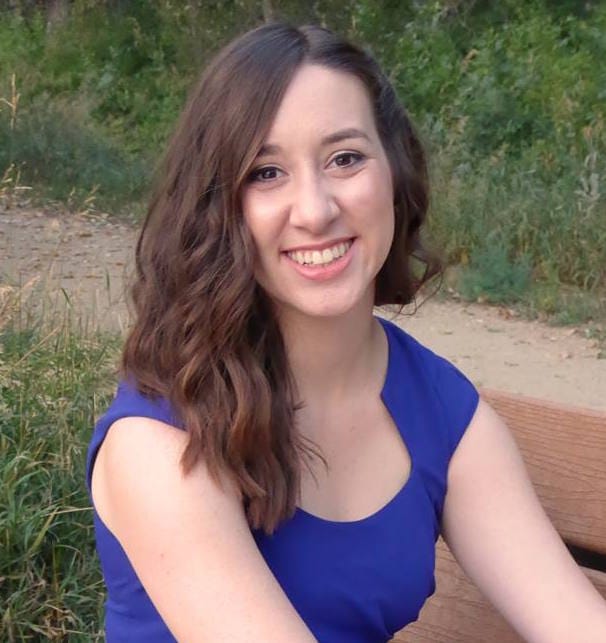 Many students will remember the stressful days spent looking at colleges during junior and senior year of high school — but not Bonnie Drake. For her, the process began much earlier.
"I was that weird kid in eighth grade who started looking at colleges," Drake said. "[Attending Amherst] was my goal since eighth grade."
Drake's parents both attended Amherst. "They never pressured me into coming here or anything, but … since I knew that they went here, I included that in my search. And I just fell in love with Amherst all on my own," Drake said.
Drake approaches most things in life with this determination, energy and preparation. She works in the economics department as a department assistant and as a research assistant for Professor of Economics Katharine Sims and is a Peer Advocate for Sexual Respect. This is the third time she has served as a research assistant and only one of many roles she has played in enhancing gender justice on campus — serving as Sexual Respect Officer and member of the sexual respect task force as well. In the past, she has also been a resident counselor, co-chair of Pride Alliance, communications director for the Association of Amherst Students and a student worker at the Women's and Gender Center. And she does all this while being, as her friend Noël Grisanti '17 put it, "impeccably dressed."
But the most impressive thing about Drake is not her academic drive, impressive list of extracurriculars or her ability to make a champagne-infused smoothie. It's her compassion. Drake stands out as person whose core value is to serve and help others — whether it's spending time with her friends on campus, her commitment to advocacy work or simply her warm presence.
A Qualitative Mind
Flexibility and openness to change have defined Drake's academic and career trajectory at Amherst.
As a first year, Drake thought she wanted to pursue majors in English and Sexuality, Women and Gender Studies. However, after taking two Law, Jurisprudence & Social Thought (LJST) classes with a visiting professor and with Professor Adam Sitze, she discovered the department in which she would decide to major.
"It felt very practical and tangible and relevant to things that I could use to apply to the world and try to do good work," Drake explained.
But then, Drake attended the Career Center's "Careers in Government and Nonprofit Trek" in D.C. during her sophomore year. Alumni there advised her to try out economics. Drake took an economics class and "fell in love with it instantly."
"I was like, 'This is what I should've majored in,'" she said.
As a first-semester junior who had already declared LJST, it was too late for her to change her major or add another. But instead of becoming discouraged and writing off economics as a missed opportunity, Drake jumped headfirst into her newly discovered passion. Economics professor Jessica Reyes, who taught Drake in the fall of 2016, said this is what makes Drake's story special.
"As a junior, she was open to a whole new way of thinking," she wrote in an email.
Drake echoed these sentiments herself. "It just opened up this whole new way of looking at the world," she said. Finding economics was more than just an academic discovery — it changed how Drake would think about herself, her abilities and her future.
To take higher-level economics classes, Drake took a calculus class with Professor Harris Daniels in the math department. She had not taken a math class in four years, but she took the challenge in stride. She bought the textbook over winter break, talked with Daniels about the chapters they'd be covering, worked through over 100 pages of the textbook and did all the online reviews during interterm. Somehow, she was still nervous.
"I think as a woman, nobody expected me to be good at math or anything quantitative," Drake said. "And I didn't really like it, because it didn't come as naturally to me as the rest of subjects I did in [high] school."
Although she kept up with the course material, Drake was nervous for the first exam and doubted her ability to handle the class. She recalled that when she told Daniels this, he responded, "I am going to call you out every time you're psyching yourself out, and eventually you're going to stop doing it." Daniels was true to his word, and by the end of the semester, she saw herself and her mathematical ability in a new light.
Her professors continued to push her to be confident. In her first economics class, she said Professor Caroline Theoharides "looked at me and was like, 'Bonnie, you have a quantitative mind. You can do this.'" It was the first time anyone had told Drake that she had great quantitative skill, and that impacted her greatly, opening new doors for her as she thought about what she wanted to do in the future.
Two years later, Drake is now about to start a job at the Consumer Financial Protection Bureau (CFPB), an independent government agency responsible for consumer protection in the financial sector, where she'll do qualitative economic and statistical work. In order to get the job, she had to undergo intensive consulting-style interviews where she had to do mental math on the spot.
"I don't think I would've had the confidence to do that if it wasn't for my classes and my professors here," Drake said.
Drake will graduate Amherst this spring as a proud LJST major but will look to pursue her more recent interest in economics. At graduation, you can find her at the economics majors reception, and she's now strongly considering pursuing a Ph.D. in economics.
Advocacy From All Different Sides
Drake committed herself to advocacy work from a young age. In high school, she was involved in LGBT activism, serving on the board of directors for LGBT nonprofit Out Boulder for two years.
At Amherst, Drake immediately joined the Peer Advocates of Sexual Respect and was introduced to a new side of activism, which involved consent and sexual respect.
"Nobody had ever sat me down before that and had a conversation about consent," Drake explained. "So when I got here, I was like, this is so empowering, to be able to talk about these things and have this language and really figure out what you want on your own terms."
"We aren't taught how to communicate about our desires, about sex, about our relationships, about anything," she added.
As a Peer Advocate, Drake often works with survivors of sexual assault, something she understandably described as "really heavy work." But ever the proactive thinker, Drake said that her favorite part of the job is holding workshops on consent and bystander intervention.
"When you get to do workshops that are trying to prevent [sexual assault], it's so cool because you get to be just so aspirational," Drake said. "You get to be like, 'what would a world that was filled with consent look like?'"
Her experiences as a Peer Advocate, as an economics student and in other advocacy roles have led her to pursue working on the policy side of activism, rather than the nonprofit side like she had once imagined. Ultimately, a genuine care for others remains central for Drake. When I asked her to describe the CFPB, it wasn't the economic or financial aspect of the work that she discussed first; it was the people. She passionately described cases the bureau has investigated of corporations taking advantage of consumers, like Honda's racially discriminatory interest rates and the Navy Federal Credit Union's illegal freezing of service members' and veterans' bank accounts.
"When I got here I knew that I wanted to be involved in making change … but I didn't know how that would happen," Drake said. "Econ really was the glue that cemented everything together and pulled it all together for me."
People Come First
Unsurprisingly, Drake's commitment to people isn't just a part of her career goals — it's how she centers her entire life.
"My guiding motto throughout my whole time here has been that people come first," Drake said. "I always tell my friends, 'I keep my phone on at night. You can call me if you're not okay. Two in the morning, you need something, I'm there.' And that's been just so … important for getting through here."
Grisanti, one of these friends, completely agreed. "You will be hard pressed to find a more attentive, invested friend," she wrote. "Bonnie remembers every major event in your life, will text you before and will be there with a cake."
Drake has also learned to rely on her friends. Over the past year, she faced multiple medical problems, including a severe concussion that left her unable to do work. Her friends helped her manage back pain by taking her for walks and, if necessary, yelling at her to stop working.
"Having friends there … is just so key to getting through Amherst," Drake said.
Drake has also found a home away from home in the economics department. "I literally live in Converse," Drake joked.
Sims wrote that Drake is "the only student I have hired to work on economics data, give advice on writing, and be with my kids while I was in meetings." Sims praised Drake's personality and attitude, calling her "a positive presence around the Econ department."
Throughout her career, Drake has epitomized the Amherst student trope of participation and activity. Perhaps more than anyone else on campus, she has combined this boundless enthusiasm with a passion for advocacy that manifests itself in her classes, activities and friendships. Drake's approach has helped her "find her community here," and she embodies dedication to this community.