Arts & Living
Eilish Joins "Bond" Soundtrack with "No Time to Die"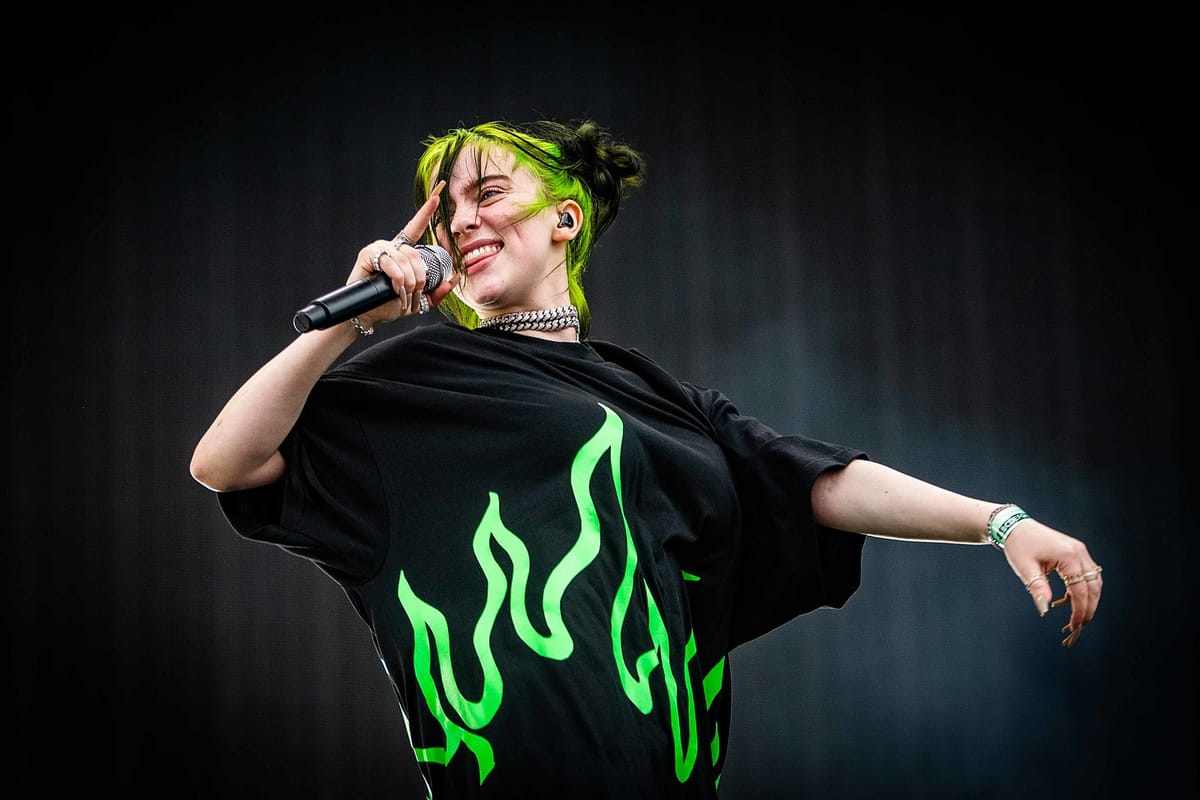 With the release of "No Time To Die," the titular theme song from the upcoming installment in the "James Bond" franchise, Billie Eilish became the youngest artist ever to record a Bond song — a huge milestone for any singer (the most recent Bond theme singers were Sam Smith and Adele, to give a sense of the magnitude).
Eilish and her brother-turned producing-partner Finneas wrote the song together. It demonstrates Eilish's impressive vocal range, an emphatic response to those who accused the 18-year-old of exclusively "whisper singing." These comments had reached Eilish herself, who stated in a Vanity Fair interview that "people think that I whisper in all of my songs. I do in a couple of songs. But, I feel like people just say that when they've heard one song."
She pointed to her hilarious song "Wish You Were Gay," (which is complete with a laugh and applause track), in which she wishes her crush were gay so she could escape the torture of liking him. It is nowhere near her singing in the hushed tones of "Bad Guy" or "Everything I Wanted." In the Vanity Fair piece, Eilish, habitually modest, said her "belt" is nowhere near that of Adele but concluded, "you don't have to be shouting to be good at singing."The Bond song — which had to earn the stamp of approval of longtime-Bond himself, Daniel Craig — opens with spare, haunting piano chords, a stamp of Eilish's signature melancholia.
I have to admit that I've never watched a Bond movie, but the lyrics meant to reflect classic Bond themes of betrayal and deception are extremely catchy and hauntingly consistent with Ellish's brand we've grown to recognize. I love one of the opening lines, "that the blood you bleed is just the blood you owe," soon followed by "you were my life but life is far away from fair." Eilish continues, "Was I stupid to love you?/ Was I reckless to help?/ Was it obvious to everybody else?" before entering the chorus of the song.
Hearing this song and its repeated question, "Are you death or paradise?" I also can't help but think about how these lyrics reflect Eilish's own turmoil and conflicting feelings about fame, something she boldly announces in her album "When We All Fall Asleep, Where Do We Go?'s" song "Bury a Friend." In it, Eilish sings, "honestly I thought I'd be dead right now," a jarring statement from an artist so young. Eilish also opened up about the dark side of her scale of fame in an interview with Rolling Stone, where she professed that while she has an "amazing job," there is also a large personal cost.
She describes how she began facing mental health struggles at age 12 when she was part of a competitive dance company. She described challenges including body dysmorphia and depression, when she could later no longer dance as the result of an injury. She also opened up about her anxiety and nightly panic attacks she experienced about touring — stemming from the "endless limbo" of it all, as she described to Rolling Stone — as well as her history of suicidal thoughts and self-harm. She notes that now when she sees fans with scars from self-harm that she tells them to "be nice" to themselves, and she shares that she has also been where they are. It seems that she is no longer in that place, telling the publication that she hasn't been depressed in "a minute."
"No Time to Die" dropped in the midst of a particularly hot streak for Eilish, who recently swept the top four categories at the Grammys — Song of the Year, Record of the Year, Album of the Year and Best New Artist — and becoming the first female artist to do so. Days later, she sang The Beatles' "Yesterday" during the Oscars' "In Memoriam" segment — a deeply-felt performance that Eilish dismissed as "trash" in an Apple Music interview with Zane Lowe, and attributed to her nerves performing in front of a crowd of movie stars rather than musical artists.
Despite Eilish's self-deprecation, there is no denying the enormity of her accomplishments. But perhaps the equally important work she is doing is being open with her huge audience about her mental health and encouraging her fans to seek help. Even with its espionage overtones, Elish's latest work on "No Time to Die" is no departure from this.