Homecoming
Embracing Questions, Pursuing Truth — Alumni Profile, Elena Boley '92
A medical officer in the Division of Urology, Obstetrics, and Gynecology at the FDA, Dr. Elena Boley '92 has learned to embrace the grey.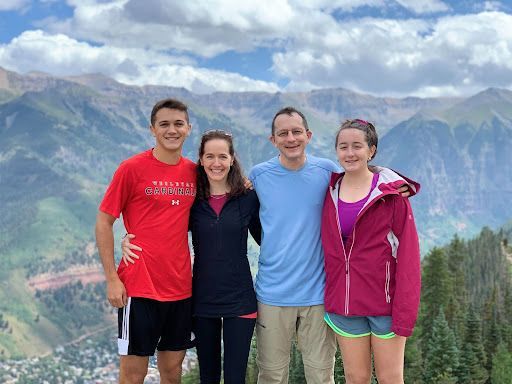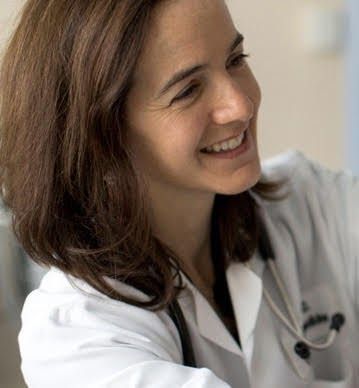 Future doctor Elena Boley '92 looked out over the waters of the Italian Riviera. From the balcony of a budget hotel, she would make a life-altering decision. Boley pulled out a piece of paper and split it into two columns: the pros and cons of attending Duke Medical School.
On that solo European backpacking trip, Boley would decide to begin a career guided by curiosity. She would go on to become an acclaimed physician, join the faculty at The George Washington University School of Medicine and Health Sciences, earn an MBA while raising two young children and eventually become a medical officer for the Food and Drug Administration's Center for Drug Evaluation and Research.
Boley has never accepted complacency. Instead, her life has been governed by a spirit of inquiry. Boley's ambition, intelligence, and ability to learn quickly made her stand out as an honors neuroscience student at Amherst. Indeed, during her time at the college, Boley never backed down in situations of the unknown — whether they occurred in the lab or on the rugby field.
The inquisitive approach that Boley cultivated at the college now tracks her in her professional life. When treating patients, teaching medical students, and reviewing novel drugs, Boley never accepts assumptions at face value. Boley has defined her own career and forged her own path as a physician-scientist.
Forging Her Own Path
Boley was born and raised in Washington D.C., and completed all of her childhood schooling in the capital. During that time, she and her three siblings would constantly hear about the wonders of Amherst College, as her father had graduated from the institution in 1956. When Boley arrived on campus for her first year, Amherst already felt like home. She had a full profile of what the Amherst experience looked like.
Early on, Boley did not know where her academic path would lead. Because she had been comfortable with numbers and mathematical logic throughout high school, she assumed that her major would be math. Yet, she soon came to see that her passion for mathematics was satisfied within her science classes. She was especially intrigued by neuroscience and went on to declare it as her major. In physics, chemistry, and introductory neuroscience classes, Boley discovered "another world" of inquiry.
During her time at the college, Boley took classes in many fields that piqued her interests. One of these courses was on the psychology of aging, with Professor Lisa Raskin. For the class, Boley was paired with an old couple in Amherst who lived in low-income housing and visited them once every week or two. This was her first exposure to older people, their troubles, medical issues, and competing stresses. The class opened her eyes to the real-world struggles of those seeking out healthcare assistance.
Boley also recalls an impactful class taught by Professor Hadley Arkes in the field of political science. Arkes' conservative perspective was eye-opening for Boley. In particular, it was his skill in presenting logical argumentation that impressed her. Even if she disagreed with his premises and conclusions, she admired his method of justification: students could always follow his line of reasoning and understand how he reached the endpoints of his defense. The insights she gleaned from Arkes have served Boley well when she encounters people with fundamentally different positions than hers.
Boley's dauntless attitude in the classroom also translated to her extracurricular activities. David Leviss '92, a former classmate and now Boley's husband, noted that Boley stood out from the crowd even at a first glance.
"Elena and I met during our freshman year in the spring semester because we had a history class together. I remember being struck by how inquisitive, bold, and direct she was," Leviss said. "She was less guarded than many of my classmates and asked questions when she wanted to understand something, without seeming concerned about letting on that she didn't know everything."
One activity that Boley took up was rugby. Because she was one of the smaller and faster members on the team, she became a back, but a few hard tackles ultimately led her to conclude that her time was best suited elsewhere. In the midst of a frigid game at Dartmouth, Boley ultimately decided that she wanted to turn her focus to academics and lab work.
Sparking her Passion from the Depths of the Lab
In her last year at the college, Boley wrote a thesis with Professor William Zimmerman, an esteemed biology researcher. The two worked with rod outer segments of cows in the McGuire Life Sciences Building, investigating Oxidation and Protection against Oxidation in Membrane Phospholipids and Photoreceptor Cells, a Liposomal Model. Some years after it was completed, some of the results of her research were incorporated into a published paper of which she is the co-author.
In the depths of the lab, working closely with a lab assistant and a mass-photospectrometer, Boley discovered her passion for research. Professor Zimmerman recalled Boley's auspicious, scientific nature: "She was quick to learn the laboratory techniques required for the research we were doing on antioxidant mechanisms in the visual cells of mammalian retinas," he said. "[Boley] finished her senior year working more at the level of a graduate student than an undergraduate at a good research university."
Remembering their conversations from a recent symposium that they both attended, Zimmerman stated that it was "obvious that Elena had developed into a first-class, respected, and responsible scientist, able to draw on a wide-ranging knowledge of medical research and of statistical analysis in evaluating and approving new drugs and therapies in medical practice."
After graduation, Boley built on her enthusiasm for research during a gap year in Europe. Between graduating and going to med school, she returned to Washington D.C. and did research at the National Rehabilitation Hospital. She worked hand in hand with a neurologist, testing nerve-stimulating machines that have since been applied to help those with chronic arm or leg pain.
Denying the Strength of Inertia
The next step on Boley's journey was the Duke University School of Medicine. But after working arduously for three years to earn her M.D., Boley left unsure what she wanted to do. Initially, between 2000 and 2002, Boley worked in private practice in Alexandria, Virginia. But she felt dissatisfied, as if her purpose was muddled. In particular, Boley became acutely aware of the financial pressures of practicing medicine, a phenomenon she grew increasingly curious about. Instead of turning away from her questions, Boley went back to school. With a newborn in tow, Boley earned her MBA at Johns Hopkins in 2005 by taking night classes, and her son, born in 2002, received a certificate for being the youngest individual to ever come to class.
By 2002, Boley was on faculty at the George Washington University (GW). She continued to practice but also flirted with becoming an academic freelancer. By 2004, Boley had her second child and was trying to satisfy her curiosity within the job that she had at GW. The timing for a career transition at that point was not right.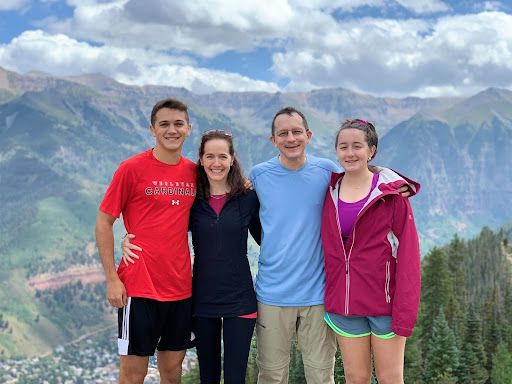 But the winds of fate brought Boley next to a new position as senior policy advisor in the Department of Health Policy for the Robert Wood Johnson Foundation's Aligning Forces for Quality Program at GW.
It was a different type of role for Boley as she wasn't seeing patients, but she enjoyed the change of pace. According to her, it allowed her to ponder the question of "why" much more frequently, which she loved.
"I was just saying 'why' all the time. When you're an attending physician, you're busy and are seeing patients every 15 minutes," she said.
"There is not always time to ask why, because it's very time consuming. When you are practicing, you have to see the patients in front of you."
Indeed, Boley described feeling like a cog in the wheel of medicine. "I got positive feedback from seeing patients, but sometimes I didn't feel like I was still growing. My brain felt like it needed to know," she added.
Eventually, Boley had enough of asking why she was doing things, and decided to take action. In 2016, after 14 years at GW, Boley left and took on the role as a medical officer at the FDA. Boley has been at the FDA as a medical officer in the Division of Urology, Obstetrics, and Gynecology for five years now.
"[The job at the FDA] was an opportunity for me to look into the data and figure out why we do things the way that we do: why certain drugs are considered to be effective, why some might be dangerous, why some are considered unsafe. It was a whole new world." Boley recounted.
Leviss is proud that his wife has retained the curiosity, inquisitiveness, and direct manner that he first admired thirty-three years ago.
"And as she manages the inevitable curveballs of an overstuffed family and professional life," Leviss expressed, "she continues to hold herself to the highest possible standards of integrity and loyalty, modeling behavior for her students, our children and her colleagues."
Embracing the Grey
Throughout her career, Boley has learned that the key to success is being fascinated and curious.
Asking questions and fighting assumptions has led her to be rewarded in each new adventure.
"We spend a lot of time believing guidelines and what authority tells us to do. When you are deep in data and details, you don't really understand what it took to get there. How can we know if a decision is right or wrong if we don't even know where it came from?" Boley posited.
"What we take as the rule is sometimes fraught with all sorts of uncertainties. It's representative of the best that we can do. But we should realize that our judgments are influenced by our perspectives and assumptions.  We do the best with the information we have and recognize the limits of our conclusions." Boley asserted.
Boley's advice: follow your questions. She tells her children and has told her students that they don't have to follow a clear path. For Boley, the key is fighting what appears to be black and white and embracing the grey.