News
False Active Shooter Alerts Rattle Campus on First-year Move-in Day
False AC Alerts warning of a possible active shooter on campus were sent out on the afternoon of Aug. 26, first-year move-in day, inciting panic across the college community. The incident was caused by one of the college's software vendors conducting maintenance on their system.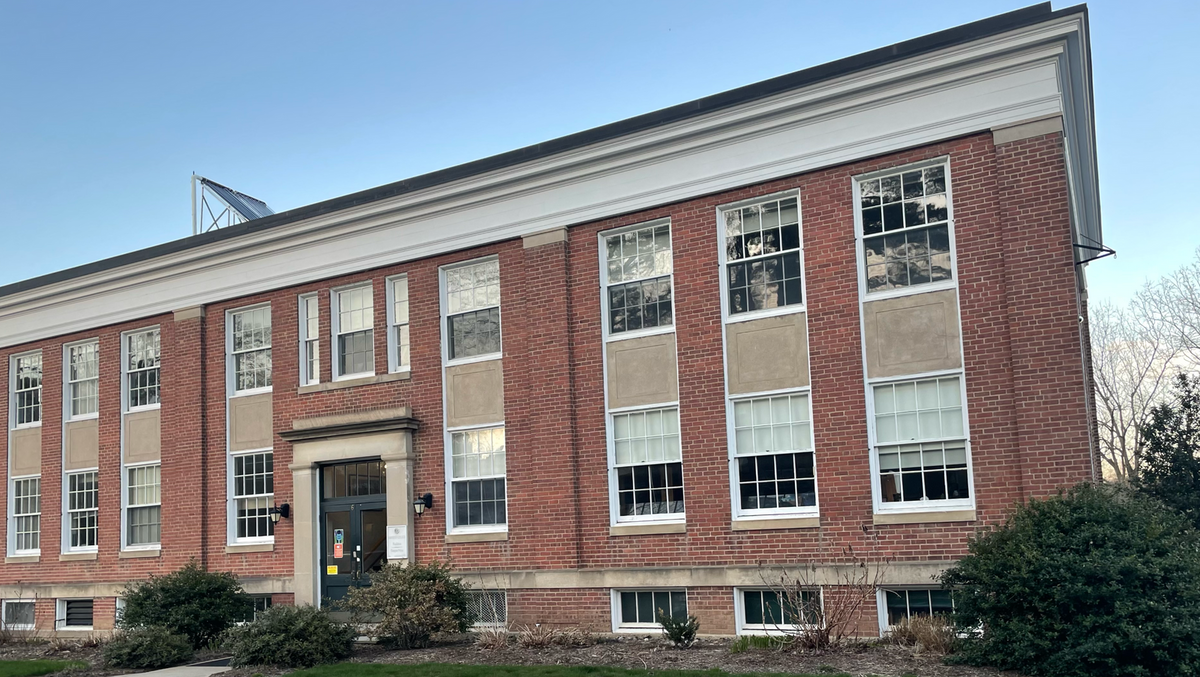 Multiple false AC Alerts warning of a possible active shooter on campus were sent out on the afternoon of Aug. 26, first-year move-in day, inciting panic among members of the college community both on and off campus.

The false alerts were caused by one of the college's software vendors, which was conducting "maintenance and testing on their system," according to a Sept. 1 email from President Michael Elliott. This was not initially clear to the college community or the administration itself.

Aug. 26 was a stormy afternoon in Amherst. Beneath dark clouds, thunder, and rain, the class of 2026, their parents, orientation leaders, and first-year quad Community Advisors (CA) were wrapped up in the bustle of move-in. When the first AC Alert was sent, around 1:30 p.m., students and parents were scattered across campus. Some families were separated. Some parents had already left.

The initial alert, sent at 1:27 p.m. to students, staff, and faculty, declared that that "[p]olice are responding to a possible active shooter on campus" and urged people to seek secure shelter immediately. It sent shockwaves of momentary terror across the college community, even among those thousands of miles from the Pioneer Valley. It would be 15 minutes before a message via AC Alert, sent at 1:42 p.m. notifying of a system malfunction and stating that "there is no emergency."

At 1:59 p.m., however, a second active shooter alert identical to the first one was sent out.

At 2:18 p.m., Executive Director and Chief of Police John Carter sent an email to all students, staff, and faculty advising that the alerts were not valid, adding that they are currently investigating the system malfunction.

Four minutes later, a follow-up email stated that "[t]he AC ALERT system has been compromised" and instructed community members to disregard any alerts they receive. Some students reported receiving further active shooter alerts following this email.

The same message sent out at 2:18 p.m. was emailed to all families at 2:45 p.m.

On campus, the alert inspired differing reactions, but most people initially believed the alert to be legitimate. Most first-years were not yet receiving AC alerts, so they mostly learned through orientation GroupMes, word-of-mouth, and the sirens blaring across campus.

Some first-years who spoke to The Student reported being relatively unconcerned by the events, riding out the alert in their half-decorated dorm rooms.  

Others, especially those separated from their parents, were more shaken. The fact that many first-years and their families were not on the AC Alert system added to the air of confusion across campus.

Jorge Rodriguez Jr. '26, for example, did not know what was happening until he read a message on GroupMe. He then hunkered down in his dorm room. His mother, who was in the library, had no idea what was happening, but was ushered to the second floor and told there was an emergency. She had no idea that there was an active shooter alert until her son called her.

Karinna Cvijanovich '25, an orientation leader (OL), was huddled in the basement of Valentine Dining Hall after the first alert with many first-years and their families. "The parents were freaking out," she said. "They didn't want to let their children leave, even after it was over."

Orientation leaders and CAs, all of whom got the initial AC Alert, seem to have been generally more concerned than the first-years.

Tim Carroll '25, an OL, was in his dorm when it happened. When he got the alert, he said, "My life flashed before my eyes. You get that sinking feeling in your chest." He texted his brother that he loved him.

Across campus, hundreds of similar scenes played out before the reassurance of the AC Alert reporting a system malfunction. The campus-wide GroupMe, AmherstBussin, experienced an unprecedented flurry of messages, as students expressed fear and speculated about the situation.

Late in the afternoon of Aug. 26, Liz Agosto, the dean of students and chief student affairs officer, sent an email to all students encouraging them to utilize support resources, including an on-campus gathering to "process what happened" at 4:30 p.m. in the Eighmy Powerhouse.

At 6:24 p.m., President Michael Elliott sent an email to all students, faculty, and staff, in which he emphasized that the campus was not in danger.

In that email, at his welcome address to the class of 2026 on Aug. 27, and in his Sept. 1 email, Elliott repeatedly apologized to the community for the harm caused by the false alerts.

"I know the false alerts caused a great deal of confusion, fear, and anxiety in our community and I'm deeply sorry that this occurred," he wrote in the Sept. 1 email.

Beyond pointing students to Amherst's mental-health counseling services, Elliott made clear that his office is making efforts to ensure that all faculty, staff, students, and families are signed up for AC Alert and will be informed of emergencies in the future. (Anyone can sign up for alerts here.)

He also said he is formulating plans to ensure "that all staff receive information about the safest spaces in the buildings where they work and that our students receive information about their residences and academic facilities," in case a real threat emerges in the future.

Finally, he said he was exploring ways to have a "redundant" community-wide communication system for use in instances where AC Alert is compromised.