News
Fresh Faculty: Jallicia Jolly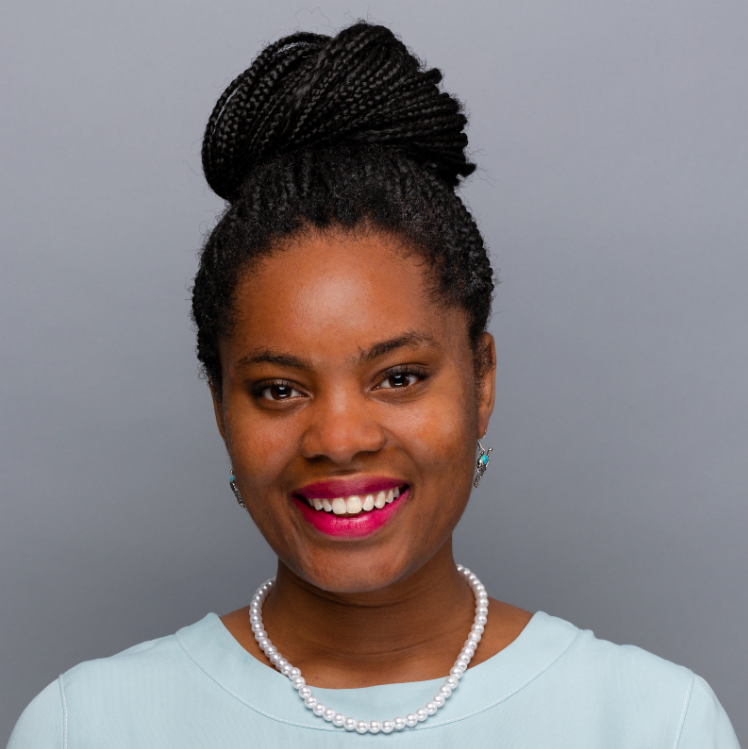 Jallicia A. Jolly is a postdoctoral fellow and visiting assistant professor in American studies and Black studies. Before assuming her current positions, she earned an undergraduate degree from Williams College, went on to receive a Ph.D. in the American culture department at the University of Michigan and became a predoctoral fellow at both Amherst College and Yale University.
Read her profile in The Student about a lecture Jolly gave on her forthcoming book last spring.
Q: What was your first encounter with American studies and Black studies and what drew you to this subject?
A: What drew me to the subject of American and Black studies was really the desire to understand how experiences of marginalization and community-building are inflected with race, gender, class and other factors such as citizenship status. I wanted to think of and interpret how everyday people respond to this, and so, I've always been interested in thinking about political movements and liberation struggles across different cultural contexts, time periods and geopolitical regions. American studies and Black studies have been spaces in which I could apply a deeply racial and transnational lens and investigate the importance of systematic racism and Black lived experiences in the context of radical politics. Black knowledge production and political legacies are critical in understanding the contradictions and complexities of American culture. Another aspect that drew me to Black studies was my diasporic origins. My identity as a transnational Black and feminist woman enhanced my focus on Black women's health and activism in respect to the African diaspora reproductive justice and feminist social movements.
Q: Was it useful to have a background in American studies when approaching the field of Black studies?
A: It was great to have an American Studies lens that prioritized hemispheric and global perspectives of the Americas. Having that American studies background provides a space for us to think about the United States' relation to other countries. Together, American and Black studies bridged my understanding and situated my inquiries related to racial, gender and class of the Black diaspora. The two subjects completed pictures of complex, fraught and contradictory concepts such as freedom, citizenship and democracy. These are all things of which we currently speak [that] are being interrogated at their core. And so it was really important for me to be in these two departments in these two field disciplines at this time.
Q: What led you to your current position?
A: Before I became part of Amherst faculty, I was at the University of Michigan completing my Ph.D. in American culture. I came to Amherst in August of 2019 to complete a one-year pre-doctoral fellowship. After that was completed, I accepted a position as an assistant professor and as a postdoc.

Prior to being a teacher, I was a student like you! I too am a product of a liberal arts college; I received my undergraduate degree from Williams, where I majored in women's, gender and sexuality studies and minored in Spanish and Black studies — which is called Africana studies there. Right before I came to Amherst, I was wrapping up research in Jamaica, so that I could finalize my dissertation.
Q: Why did you choose to work at Amherst?
A: I love the intimate aspect of the liberal arts experience. As a first-gen student, I really benefited from its humanities focus and having the kind of hands-on mentorship that a liberal arts college provides. On the other side, as a professor, I look forward to providing that same hands on mentorship. At Amherst, I am able to give an in-depth, dynamic learning experience and be part of the development of individual students, and the college as a whole. As an educator, I am invested in your holistic development while also connecting with my colleagues.
Q: Are you currently doing research?
A: I am! I'm working on my first book manuscript called "Ill Erotics: The Politics of Care and Self-Making Among HIV-Positive Black Caribbean Women." This book examines the health, erotic lives and grassroots activism of young Jamaican women living with HIV.
Q: How did you become interested in that topic of research?
A: I first became involved in research through the Mellon Mays Fellowship, which is a pipeline program for underrepresented undergrad students who would like to enter the professoriate. That was my first encounter and exposure to research. But my interest stems from my experience as a teenager when I was an HIV organizer in Brooklyn. That was where I was introduced to a community organization and youth political participation. I saw firsthand how discourses and policy shape stereotypical narratives, how racial, gender and class shaped our understanding of HIV/AIDS, not just in the U.S., but transnationally. This exposure at a young age made me want to sort out these questions for myself. I wanted to investigate healthcare and wellness along the fault lines of race, gender, class and citizenship status because I knew how difficult they make it for certain groups to access care and basic resources. These obstacles can make it impossible for them to survive. That experience led me to become a life-long student of Black studies.
As a student of American and Black studies in college and grad school, I learned the ways that different activists and scholars throughout history have shed light on the physical and psychic toll of white supremacy and anti-Black racism. Black people have been historically overlooked in the medical context — specifically in public health facilities and just general care. I came to know how this form of marginalization deteriorates your life chances and holistic health outcomes. This, when combined with my personal experience as a Black woman and an HIV organizer as well as knowledge of American studies launched me into a world that embraced alternative narratives about race and illness. My interest in this topic was shaped by work written by brilliant Black scholars and activists such as Fannie Lou Hamer, Frantz Fanon, James Baldwin and Loretta Ross.

Though my interests evolved in graduate school, I always had a real desire to expand the conversation around HIV/AIDS and to open contemporary debates in health inequalities. So, my research aims to learn more about the racialized, gendered and classed experiences of people who are living with socially stigmatized illnesses such as HIV/AIDS and how they survive and thrive — particularly, how such people navigate institutional political systems, make political claims and develop everyday survival strategies so that they can live full lives.

Q: What has it been like being a professor of Black studies against the backdrop of widespread protests against anti-Black racism and a national reckoning with race? Have you incorporated recent events into your class curriculum?
A: As a student who has now become a scholar and professor, I see Black studies as a critical tradition which deserves considerate and conscious instruction. This is why I'm very intentional as an instructor when I'm focusing on questions about racial inequalities in healthcare and systemic racism as a whole. Grasping that Black bodies and lives matter has underlined my work from the beginning. It is something that centers my pedagogy and defines how I think about myself as an instructor in the classroom.
Take, for instance, one of the classes that I teach about reproductive justice. I bring this lens to an exploration of how race, gender and class oppression shapes the politics of reproduction and feminist politics. Really, the concepts brought to the forefront of the political sphere, are things that I have always thought critically about — because of the nature of the content that I teach and study.

At this particular time, though, I've been thinking heavily about ways in which I can make my content and work relevant to this present time. I ask myself what role I can play in helping students become critical thinkers and conscious actors. And I think that that's how I've spent time at Amherst so far. I have engaged in conversation with colleagues so that we can collectively identify intentional ways to make the content that we teach in our classrooms ethically responsive to the times we live in. As Black studies professors at this time, we're living through, responding to and reinventing legacies. Racial oppression, systemic racism and anti-Black state violence are nothing new, but what is new is that people have now opened their eyes. As a Black scholar, I am trying to figure out the best ways to lend my work, my energy and my expertise to individuals looking to make change. Whether those people are allies or accomplices, I recognize that we can all find ways to invest in meaningful and transformative change.
Q: When you are not teaching at Amherst, what do you do in your free time?
A: Of course, Covid has changed my answer to this question. During pre-Covid times, if I was not teaching or working, I was connecting with soul friends and family members. I traveled the world and built in-person relationships with others. I also enjoy listening to spoken word poetry.
Q: If a vaccine for Covid was found, and the world went back to a pre-pandemic state, what would be the first thing that you do?
A: In all honesty, it is hard to imagine life going back to a pre-pandemic state. I would connect with people in person. This is what I really miss — connecting with people. When it comes down to it, what's beautiful about everyday life is sociality. It's simple, but being able to see people's facial expressions — behind their masks — can make a world of difference. The cool thing about living through this existence of mask-wearing is that we have to pay attention to people's faces now! We have to spend time paying attention to each others' eyes and facial expressions. That's cool, but it adds another dimension to forming relationships. But, returning to your original question, if we were in pre-Covid times, I would travel to an island and connect with people in person. But if I had to choose one of those things, human connection comes out on top. I miss connecting with people.