Homecoming
From Amherst Hillel to New York Rabbi — Alumni Profile, Joshua Stanton '08
Rabbi Joshua Stanton '08 has built his life's work around interfaith studies, cultivating community, and proposing the unasked question.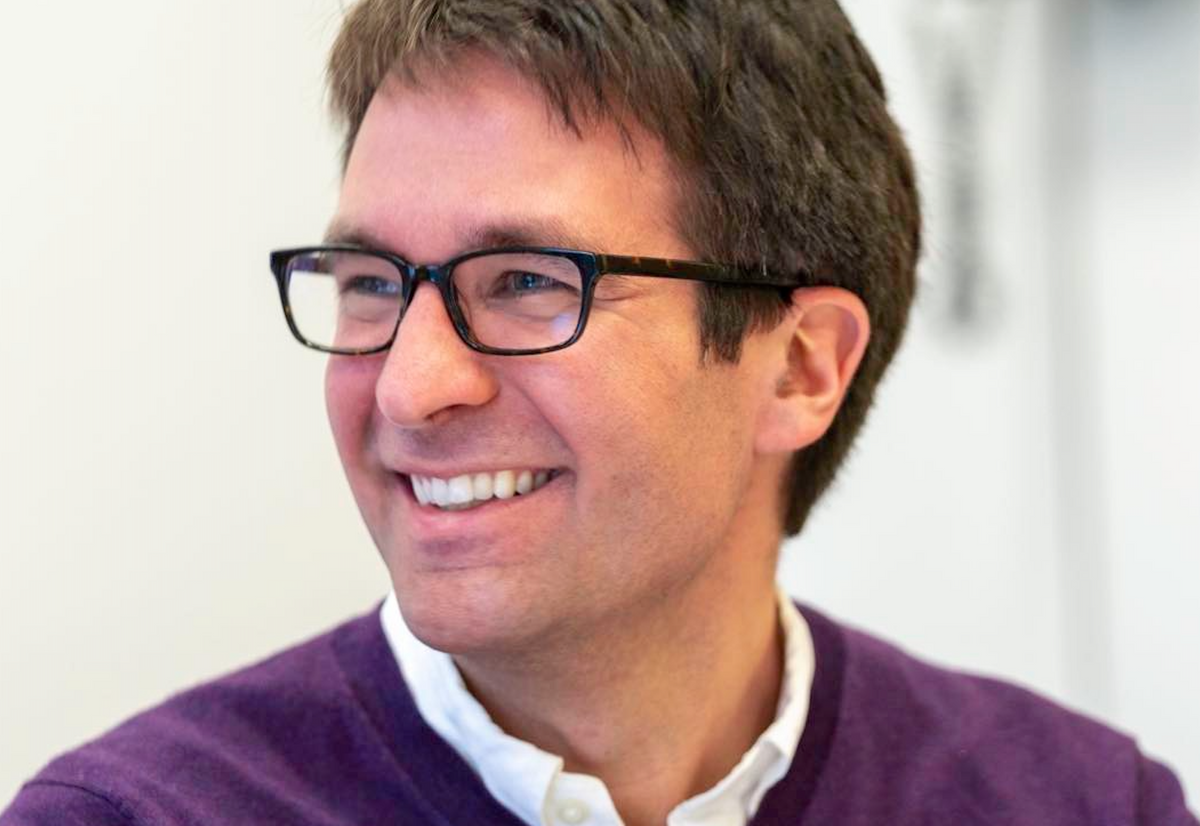 When Rabbi Joshua Stanton '08 told me that his honors thesis was "poorly written," I had a hard time believing him. A recently published author, religious leader, and co-founder of the foremost journal on interreligious studies, as well as the director of leadership for The National Jewish Center for Learning and Leadership (CLAL), Rabbi Stanton is an expert in communication. Each time I have had the privilege to hear him deliver a sermon at East End Temple (EET), our Reform congregation tucked away in the East Village of New York, I am struck by the precise intention with which he selects his words. When Rabbi Stanton speaks, you know he means what he says.
Rabbi Stanton also mentioned that he has plans to address his dissatisfaction with his thesis. "I am considering reworking it and trying to publish it," he told me. If returning to your 15-year-old undergraduate thesis because you know there is more to learn is not a Rabbi Stanton move, then I don't know what is. In every part of his life, Rabbi Stanton cherishes the chance for growth. He is in constant pursuit of the unasked question, the unheard perspective, and the opportunity to learn something new — and he does so, invariably, in precise terms.
Finding Amherst
Rabbi Stanton grew up in Bethesda, Maryland, thinking he wanted to be an aeronautical engineer, or perhaps go into finance. He described his education there as "selective," a result of Bethesda's high population of "policy wonks" given the town's proximity to D.C. "I didn't know anything about popular culture," Rabbi Stanton said, "or nearly enough about music."
He also knew nothing of Amherst College — at least until his family took a trip to Tanglewood, Massachusetts, during the summer before his junior year of high school. His mom suggested they take a look at Amherst College, and as soon as he stepped foot on campus, he was hooked. "I just didn't want to leave," Rabbi Stanton said. "And it was almost such a strong reaction that I had to double check and make sure that was the case." So he came back to visit not one, but two more times before applying early.
Na'aseh V'nishma
Based on Rabbi Stanton's Amherst diploma, you would not assume he became a rabbi. A triple major in economics, history, and Spanish, Rabbi Stanton took full advantage of the open curriculum and its invitation to explore what intrigues you. And this breadth of inquiry paid off. "My majors taught me how to think and change the way that I am a rabbi," he explained.
In the courses required for his majors, Rabbi Stanton learned how to read spreadsheets, write effectively, and work with primary source texts in order to share them with people who don't read the language in which they were originally written. These are all skills he now uses on a daily basis as he leads the administrative and religious communities of EET. "I remember [Lewis-Sebring Professor of Humanities and Latin American and Latino Culture] Ilan Stavans, my thesis advisor and a wonderful professor, said that we were going to study 'Don Quijote' 'Talmudically,'" he said. "That was in many [ways] an introduction to Talmud for me — not in content, but in methodology."
So what put Rabbi Stanton on the path to rabbinical school? Amherst College Hillel. When he was a sophomore, Rabbi Stanton became the co-president of Amherst Hillel, where he spent about 40 hours a week working to strengthen the Hillel community. Here, he gained the practical skills he needed by doing. "There's this Jewish idea, na'aseh v'nishma: do and then you understand," he said.
Rabbi Stanton explained that his work with the Hillel board "was the closest thing to getting to be a rabbi without being a rabbi." He fondly recounted bringing the Zumbyes to a Shabbat dinner, organizing speakers and events, and experimenting with different ways to grow the community.
But it wasn't just Rabbi Stanton's participation in Hillel that inspired him to become a rabbi. He also found a mentor in Reverend Dr. Paul Sorrentino, the director of Religious and Spiritual Life for almost 20 years until his retirement in 2018.
Sorrentino was "the first person who approached [him] about considering the path to the rabbinate, and considering religious leadership, not only as a hobby or something fun to do, but as a way of life," Rabbi Stanton said.
For most people, it may be surprising that Rabbi Stanton was first motivated by a pastor to pursue rabbinical studies. But for those who know Rabbi Stanton and his work, this is to be expected. His relationship with Reverend Dr. Sorrentino, in addition to Rabbi Stanton's eventual Spanish honors thesis, was one of the first of many celebrations of interfaith community in Rabbi Stanton's life.
Amherst gave Rabbi Stanton long-lasting connections, career inspiration, intellectual stimulation, and one more incredible piece of his life puzzle: his wife. Rabbi Stanton threw Mirah Curzer '08 her 18th birthday party the winter of their freshman year, and they were married two weeks after graduation.
Rabbi Stanton thinks the story is "gag worthy," and advised, "don't try this at home kids," but I say congratulations to the happy couple. They are still married, and have since become parents to an awesome little boy. Rabbi Stanton told me that his thesis topic was actually very much inspired by Curzer's own learning as a philosophy major; the thesis was on medieval Jewish philosopher Moses Maimonides, who was born in Córdoba, Spain and turned to scholarship to rebuild Jewish community after persecution. For Rabbi Stanton, Curzer is his "partner in learning, and ... partner in growing."
"[Having that type of partner] does something amazing," he said. "It fills out your learning because you also learn whatever they're studying."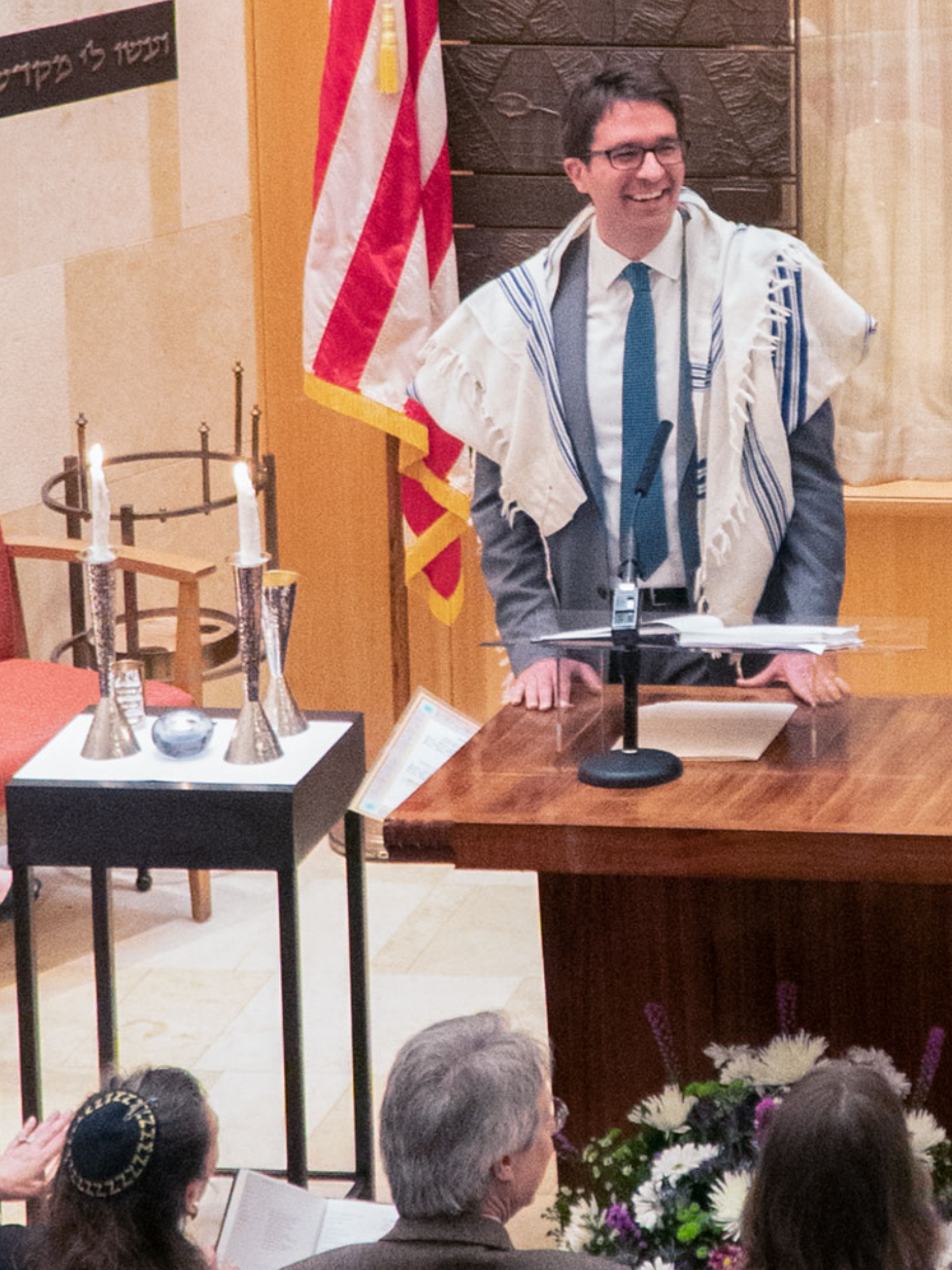 Planting Seeds
After their honeymoon in Europe, Curzer and Rabbi Stanton moved straight to Jerusalem for a year. It was an enormous transition in every way, and not an easy one at that. Not only was Rabbi Stanton newly married and being an adult for the first time in a foreign country, but he was also frustrated by his experience as a first-year rabbinical student in Jerusalem.
"We were not even studying other Jewish denominations, much less other religions," he explained. "I was not going to be an effective religious leader unless I was conversant and religiously literate in traditions other than my own."
Given the vacuum of multi-perspective learning and conversation, which his professors and other students also recognized, Rabbi Stanton conceived of a way to fill it. He reached out to the student body president of Union Theological Seminary in New York City, now one Dr. Stephanie Varnon-Hughes, director of the Claremont Core at Claremont Lincoln University, and proposed they create a journal together.
With 6,000 miles between them, the pair founded the "Journal of Interreligious Studies" (JIRS), a peer reviewed academic journal that explores the interactions between different religious communities and schools of thought. It is available online and free, just one indication of the journal's strong principles of accessibility and inclusion.
Rabbi Stanton noted, "It's a beautiful thing when something that you seed, and you support, outgrows you." And when Rabbi Stanton says outgrows, he means to say that the JIRS grew to be brought under the American Academy of Religion and was the academic journal that helped to establish interreligious studies as an academic field, both within and outside of the Academy.
After its founding, Rabbi Stanton worked on the journal for five years and Dr. Varnon-Hughes stayed for seven. They decided to both leave to allow the JIRS to grow in new ways they never expected. They both continue to serve as advisors for the journal.
After spending a year in rabbinical school in Jerusalem, Rabbi Stanton was happy to move back to the U.S. and settle down in New York. He continued his studies at Hebrew Union College (HUC), while Curzer started law school at New York University just a few blocks away.
Once again, Rabbi Stanton just couldn't pass up the opportunity to absorb as much information as possible. "I found myself gravitating to Mirah's learning as much as my own," he told me.
It is apparent that this learning has in part manifested in Rabbi Stanton's commitment to social justice work, including his advocacy for immigration rights and partnership with "Starts with Us," a movement to confront social, cultural, and political polarization in the U.S.
Rabbi Stanton was ordained from HUC in 2013, and it was not long before he was leading religious communities of his own.
Amherst in the Real World
In the four years between completing rabbinical school and joining EET, Rabbi Stanton served as Associate Rabbi at Congregation B'nai Jeshurun and before that as Associate Director of the Center for Global Judaism at Hebrew College and Director of Communications for the Coexist Foundation. Upon joining EET in 2017, Rabbi Stanton realized the community was the "Amherst of synagogues."
"This small gem in the middle of Manhattan … brings together a lot of the smartest and kindest people that I know," he proclaimed.
Rabbi Stanton noted that what is unique about his role within the temple — as opposed to the roles of many other religious leaders today — is that he is able to think and speak freely.
At EET, he does not expect that everyone will agree with him, but that they will engage in dialogue. Not only is that freedom of expression of deep personal value to him, but it is also a critical institutional response to the absence of free thought and just leadership plaguing many religious and political communities. "Our ideology is loving, respectful, and open inquiry, using Jewish texts as a source of inspiration," Rabbi Stanton explained.
I don't think I have ever heard Rabbi Stanton deliver a sermon in which he does not bring to our attention one (or sometimes more) pressing incident of political or social injustice afflicting a community not just in our city or country, but anywhere in the world, Jewish or not. And he never lets tragedy just float limply in the air on the bimah, but rather, with the support of Jewish leaders, texts, and advice behind him, provides a sense of direction through which we can envision and, more importantly, enact a more just world.
In addition to the interdisciplinary approaches apparent in Rabbi Stanton's work, Amherst clearly left him with another important tip: "find a good study partner," he told me. Taking this to heart, Rabbi Stanton is most recently celebrating the publication of a book he co-authored with Rabbi Benjamin Spratt, "Awakenings: American Jewish Transformations in Identity, Leadership, and Belonging."
The book seeks to understand why many American Jews are proud to be Jewish, but are not connected to any Jewish institutions. Rabbi Stanton and Rabbi Spratt reimagine the Jewish institution to encourage leadership and empowerment with the goal of serving as many people as possible, and go on to highlight institutions and initiatives that are currently inspiring this type of transformation. Rabbi Staton articulated to me that what links this book to his time at Amherstis its expression of the key lesson he learned in his time at the college: "Don't be a hero, be a learner, and ... be intellectually honest and rigorous, even if it challenges the status quo."
This sentiment has permeated Rabbi Stanton's life well beyond his four years at Amherst. He has performed the dual role of both learner and leader in religious communities, academia, and social justice initiatives. And his deep value for the unconsidered has not only helped him initiate conversations about novel topics with diverse interlocutors, but it inspires his colleagues, students, and congregants to do the same.